Turistika patrí medzi veľmi dostupné športy, pretože ju môžete realizovať prakticky kdekoľvek a kedykoľvek. Vo všeobecnosti neexistuje zlé počasie na turistiku, akurát existuje zlé oblečenie a zlá výbava. Turistické trasy zároveň nebývajú spoplatnené a jedlo si bez problémov môžete zobrať aj so sebou, vďaka čomu nemusíte minúť prakticky nič. Niektoré parkovacie plochy majú spoplatnené parkovanie a v niektorých prípadoch nájdete aj občerstvovacie zariadenia, ale líši sa to od lokality k lokalite. Ako si užiť turistiku lacno a pritom výdatne?
Ekonomické je zároveň aj ekologické alebo o prírode s vedomím
Uvedomelé rozmýšľanie je v poslednom období nesmierne trendy – všetci sa chceme správať uvedomelo vzhľadom na sociálne, či environmentálne otázky. Často sa do popredia tiež dostáva slovo udržateľnosť, v súvislosti s uvedomelým uvažovaním o prírode. Spomenuté ekonomické voľby sú väčšinou zároveň aj voľbami environmentálne priaznivými. Napríklad pokiaľ si zoberiete pitný režim so sebou z domu a nekúpite si ho na mieste, ušetríte nielen peniaze ale rovnako aj jednu plastovú fľašu – teda tvorbu odpadu.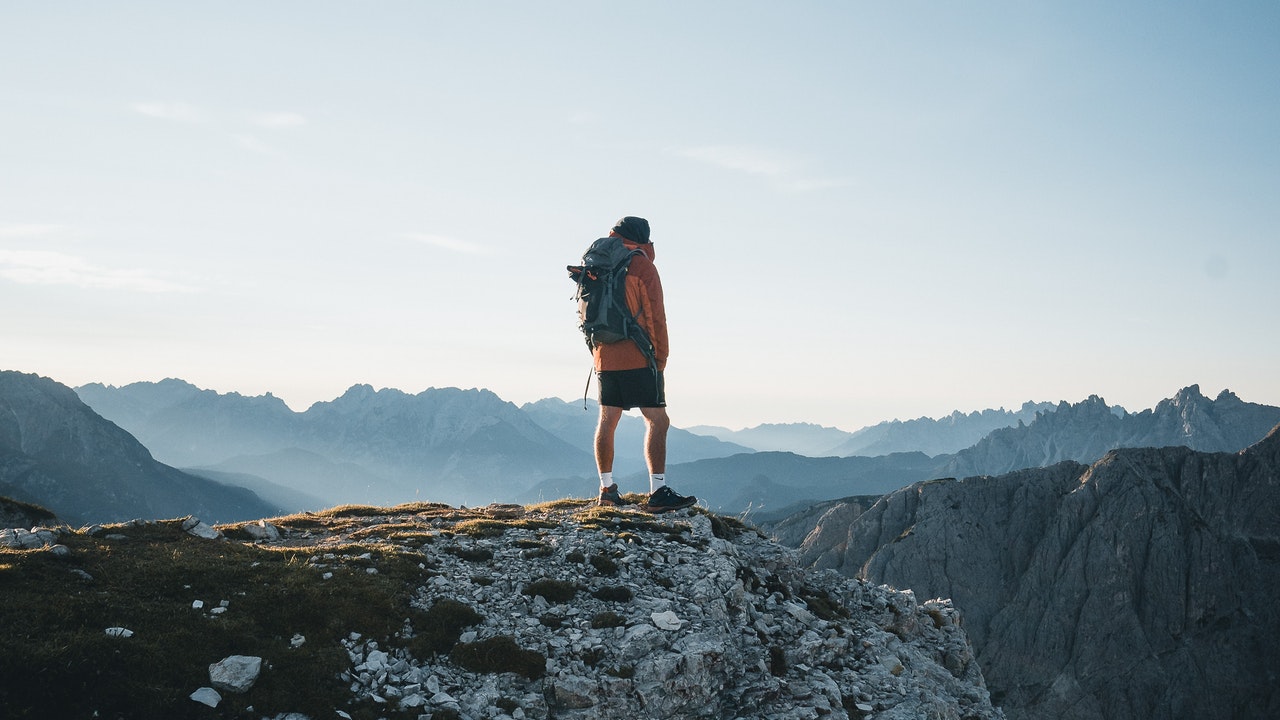 Rovnako je to aj so stravou, pričom doma varené jedlá sú aj omnoho zdravšie a viete, čo ste do nich pridali. V súvislosti s cestovaním môžete zvoliť aj hromadnú dopravu namiesto klasickej automobilovej, čo vám rovnako ušetrí peniaze. Dôležité je ale si vybrať destinácie s dobrými spojmi a rovnako aj s dobrým vychádzajúcim bodom na danú turistickú dráhu.
Čo sa týka výbavy, je omnoho ekonomickejšia kvalitná turistická obuv, ktorú využijete aj niekoľko rokov ako nekvalitné a zároveň aj nebezpečné kúsky, ktoré budete musieť stále meniť. Rovnako je to aj s oblečením. Stavte na kvalitnú jednorazovú investíciu, ktorá je funkčná a naozaj vám vydrží aj niekoľko rokov. Pri pobyte v ťažkom teréne vás navyše ochráni a zabezpečí vám pohodlie a bezpečnosť pri výstupe. A to je aj základ, ktorý je potrebné pri turistike dosiahnuť.
Ako si vybrať kam na turistiku?
Ak chcete byť čo najekonomickejší, môžete vyskúšať turistiku vo vašom bezprostrednom okolí. Viac informácií o destináciách v rámci turistiky na Slovensku nájdete napríklad tu. Vzdialenejšie destinácie sa oplatí realizovať napríklad s prespatím, kde sa tiež dá voliť aj ekonomickejšie alternatívy, napríklad hotely s vlastným stravovaním a podobne. Vždy sa dá nájsť alternatíva, ktorá vám umožní ušetriť a ako sme už aj spomenuli, väčšinou ide tiež aj o udržateľnejšiu voľbu.
Zdroj: PR