Legendárna kapela Tublatanka pripravila pre fanúšikov hudobnú lahôdku! Nový album Uprostred chaosu vydáva na dvojvinyle, ktorý je vyrobený na Slovensku. Maťo Ďurinda, Juraj Topor a Peter Schlosser chystajú veľkú autogramiádu, na ktorej podpíšu albumy a pridajú aj osobné venovanie pre všetkých fanúšikov. Tublatanka teraz vyráža na koncert do Londýna, po ktorom ju čaká výročné turné 40 rockov Dobrí priatelia tour po celej Českej republike!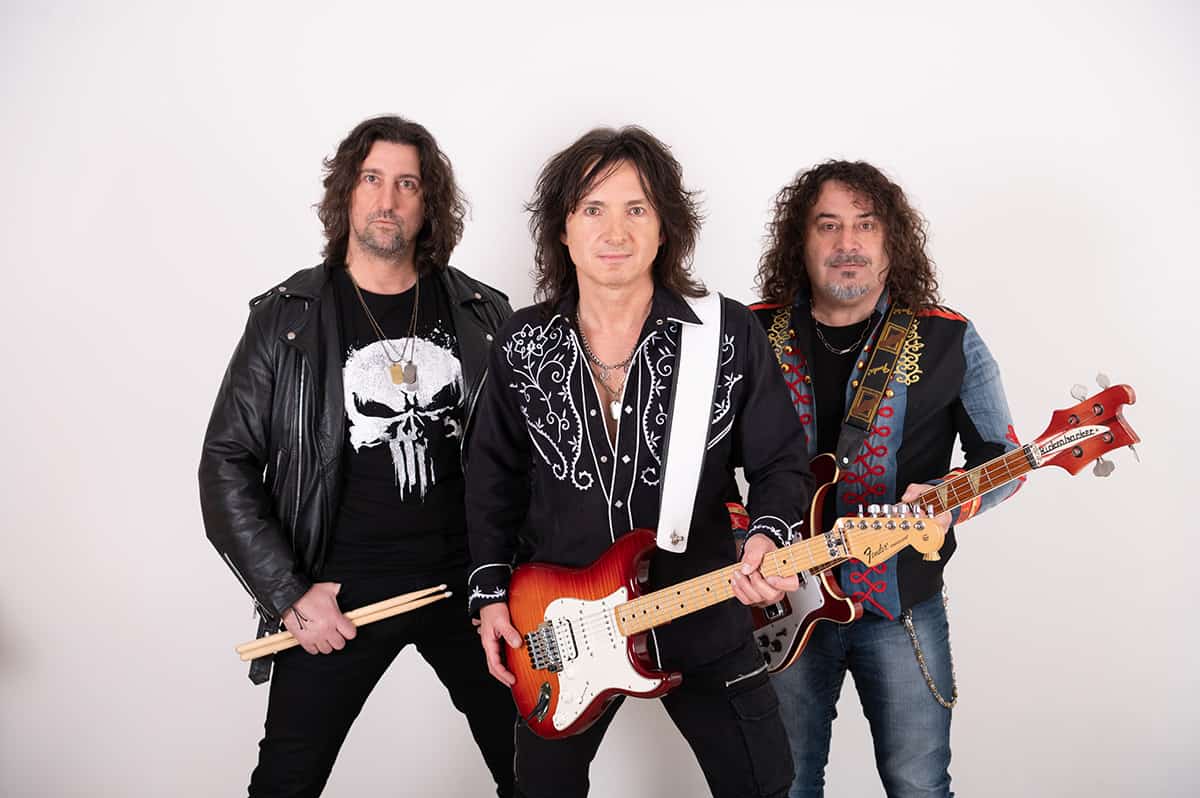 Rocková skupina Tublatanka vydala po 13-tich rokoch nový album Uprostred chaosu, ktorý obsahuje 15 originálnych piesní. Pre milovníkov gramofónov teraz pripravila dvojvinyl, na ktorom fanúšikovia nájdu typické melodické rockové piesne skupiny. Dvojplatňu Uprostred chaosu vyrobili na Slovensku ako prvý titul v úplne novej lisovni 3OK v Bratislave. Fanúšikovia Tublatanky čakali na vinyl šesť mesiacov, no výrobné lehoty na gramoplatne vo výrobniach v Európe sú aj vyššie. Maťo Ďurinda však chcel, aby sa nový dvojvinyl vylisoval na Slovensku a mohol jeho kvalitu ešte pred vydaním skontrolovať.
"Som rád, že LP album Uprostred chaosu sa lisoval na Slovensku, len kúsok od môjho bydliska v Bratislave. Teším sa, že vinyl vylisoval môj dlhoročný dobrý kamarát z mladosti Viťo Fila. Mal som možnosť prísť a sledovať, ako sa stroje v lisovni postupne montujú a vyrábajú gramoplatne. V rukách som držal zrnká vinylu s napätím, aby boli platne dobre vylisované s kvalitným zvukom. Niekedy sa totiž stáva, že vám vinyl doma na gramofóne nehrá dobre. To ale nie je náš prípad," skonštatoval s úsmevom líder Tublatanky Maťo Ďurinda.
Tublatanka pripravila pre priaznivcov veľkú autogramiádu spojenú s predajom LP aj CD Uprostred chaosu. 4.oktobra o 17:00 v predajni Spinaker na námestí SNP v Bratislave podpíšu Maťo Ďurinda, Juraj Topor a Peter Schlosser. albumy aj s osobným venovaním pre fanúšikov. Okrem nového vyšli v reedícii vydavateľstva Opus aj staré albumy Tublatanky na vinylových LP platniach. Prvej LP Tublatanky, Skúsime to cez vesmír aj LP platni Žeravé znamenie osudu s pridaným bonusom všetkých textov na obale vinylov. Tomu sa určite potešia zberatelia diskografie skupiny, ktorí preferujú zážitok z hudby na gramofónoch.
"Odmalička počúvam hudbu na gramofóne. Je to pre mňa veľký obrad – položiť gramoplatňu na tanier gramofónu, spustiť na neho ihlu, chytiť do rúk a prezerať si ten veľký obal. A oddať sa počúvaniu obľúbenej hudby. Doma mám kompletnú diskografiu mojich obľúbených rockových skupín a to je pre mňa veľký poklad, ktorý ma teší," prezradil Maťo Ďurinda.
Aktuálne sa Tublatanka pripravuje na oslavné turné svojich 40-tich narodenín po Českej republike s názvom Tublatanka 40 rockov Dobrí priatelia tour, kde odohrá 13 koncertov. Na turné predstaví aj piesne z nového albumu Uprostred chaosu. Ešte predtým odletia hudobníci do Veľkej Británie, kde 23.septembra odohrajú koncert v Londýne a potešia tak česko-slovenských fanúšikov v Spojenom kráľovstve.
Vstupenky na 40 rockov Dobrí priatelia tour sú dostupné tu: https://www.ticketstream.cz/vstupenky/tublatanka-40-rockov-dobri-priatelia-tour
Všetky informácie o kapele nájdete na https://www.tublatanka.sk/oficialna-webova-stranka/
Link na klip Rieka života: https://www.youtube.com/watch?v=VKNAPiBCqKQ
Link na lyrics klip Dobrí priatelia: https://www.youtube.com/watch?v=ZOeQCWL-Ch0
Link na lyrics klip Na životoch všetkých záleží: : https://www.youtube.com/watch?v=Qa5CEmua6KM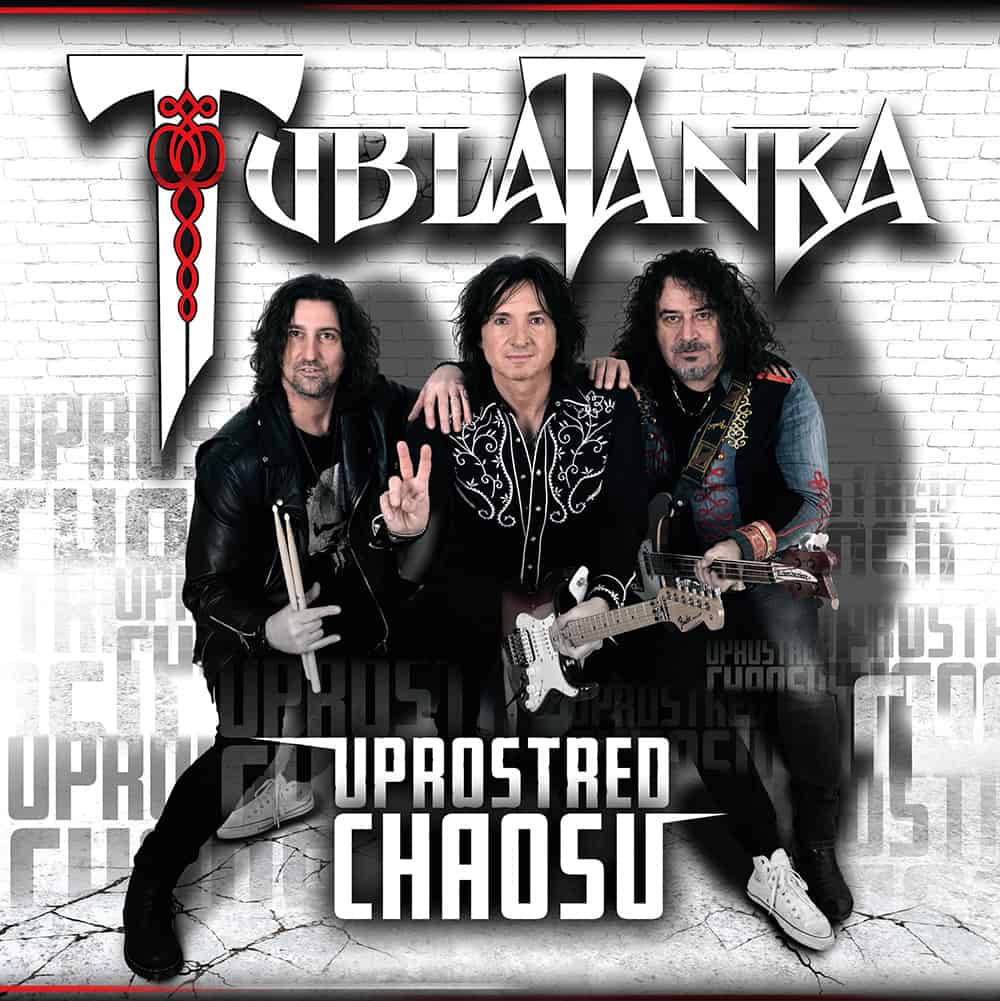 Zdroj: NK Factory
Foto: archív Tublatanky