Keď je osud našej planéty ohrozený, je nevyhnutné, aby jej Transformeri opäť prišli na pomoc. A nielen oni. Jedna z najpopulárnejších akčných sérií súčasnosti sa vracia do kín už 8. júna. S ňou aj nový mimozemský transformačný druh.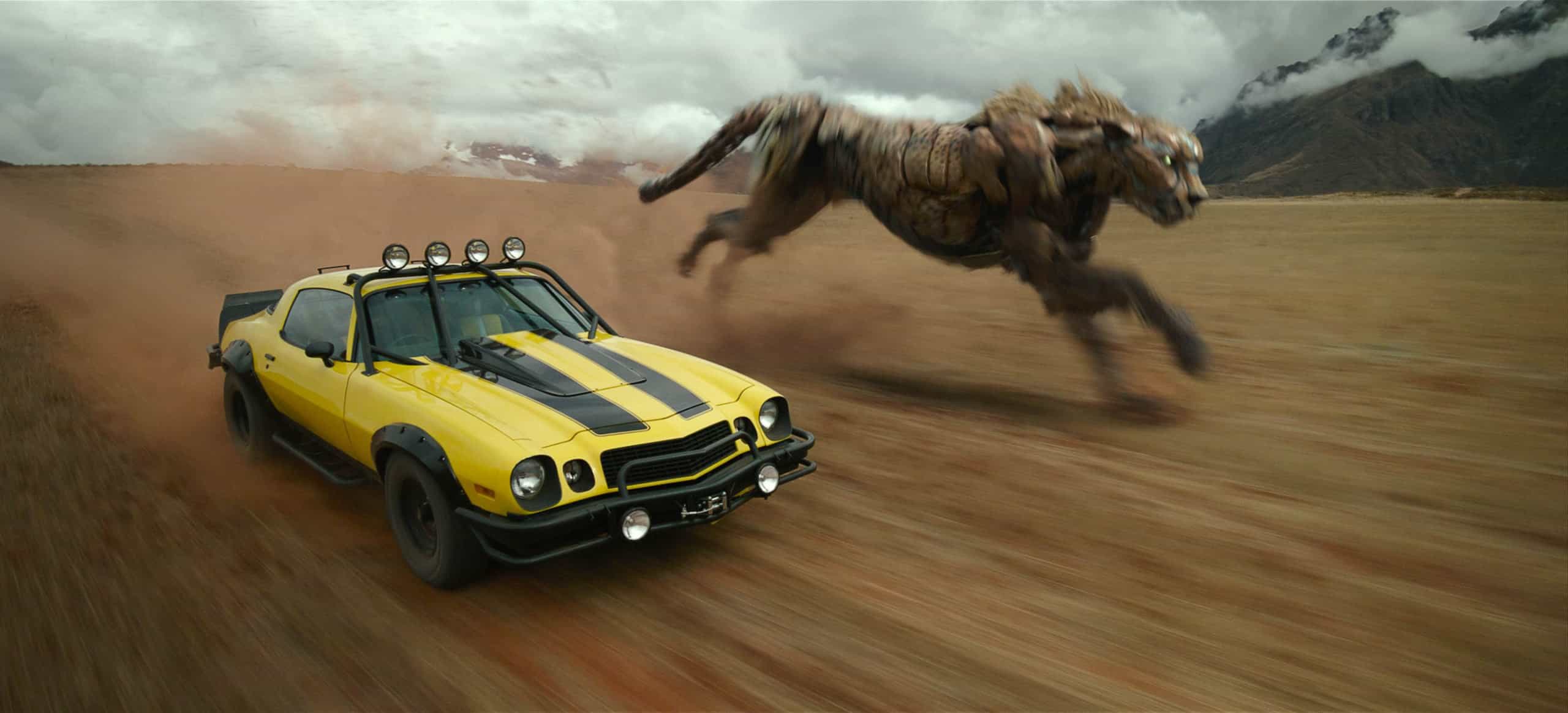 Autoboti a Deceptikoni nie sú jediní Transformeri, ktorí sa skrývajú medzi nami. V hlbinách amazonského dažďového pralesa už tisíce rokov potichu prežíva druh Maximalov, ktorí si za svoje pozemské útočisko zvolili zvieraciu ríšu. Nanešťastie sa v našej slnečnej sústave objavila hrozba, ktorá ich vyhnala z ich domoviny v podobe Unicronu, nemilosrdných požieračov všetkého živého. Príbeh nových Transformerov sa odohráva v 90. rokoch minulého storočia v čase, keď Optimus Prime ešte nebol skutočným vodcom, ostrieľaným početnými bitkami na život a na smrť. Aby dokázal po boku Maximalov čeliť existenčnej hrozbe, bude musieť najprv skrotiť svoje ego a rešpektovať vodcu "zvieracích – botov", Optimusa Primea. Okrem toho sa Transformeri budú musieť vyrovnať s tým, že sa o ich existencii dozvedeli dvaja obyčajní smrteľníci, Noah a Elena. Obaja sú dostatočne šialení na to, aby im pomohli bojovať s oveľa silnejším nepriateľom, hoci na to nemajú predpoklady. Ide predsa o ich planétu.
Hoci medzi tvorcami nových Transformeroch už nefiguruje ich duchovný otec, majster veľkolepej akcie Michael Bay, podľa producenta Lorenza di Bonaventuru bude jeho prácu v tomto filme cítiť: "Keď sme nakrúcali predchádzajúci diel ságy Transformers, Bumblebee, zamerali sme sa na zobrazenie emócií medzi človekom a robotom. To sa nám podarilo, aj keď niektorý fanúšikom chýbalo vo filme viac akcie. Tento diel by mal obsahovať ľudský rozmer z Bumblebeeho, ako aj opulentnú akciu, na ktorú sme z Bayových filmov zvyknutí."
V šiestich adrenalínom nabitých filmoch, ktoré vyšli za posledných 16 rokov, predstavila séria Transformers divákom jedny z najúžasnejších robotov v histórii sci-fi/akčného žánru. Od hrdinských Autobotov a diabolských Deceptikonov až po divokých Dinobotov – tieto milované postavy uchvátili predstavivosť nespočetného množstva fanúšikov na celom svete a stali sa globálnym fenoménom s tržbami v pokladniciach v celkovej výške 4,8 miliardy dolárov.
"V tomto filme predstavíme množstvo nových hrdinov a zloduchov, ktorí vyrazia dych zarytým fanúšikom," hovorí di Bonaventura, "Je plný robotov, ktorých sme ešte vo filme nevideli. To je jedna zo skvelých vecí na Transformeroch – dáva nám to veľký priestor na preskúmanie celého vesmíru. V tomto filme teda po prvýkrát predstavujeme Maximalov."
"Dozviete sa, že Maximali sú na Zemi oveľa dlhšie ako Autoboti," hovorí producent Mark Vahradian, "Boli svedkami vzostupu ľudstva a podelili sa s ľuďmi o niektoré svoje tajomstvá, takže v roku 1994 majú vlastne rešpekt voči ľudstvu, ktorý Autoboti ešte nemajú. Beštie vedia, že ľudia majú zásluhy, a veria, že sa oplatí bojovať za záchranu Zeme."
Podľa Vahradiana predstavovali Maximali pre tvorcov filmu novú výzvu: "Na Transformeroch je úžasné, že je k dispozícii široké spektrum postáv, ale mytológia Maximalov bola niečo, s čím sme boli na začiatku trochu opatrní, pretože sú úplne inou formou robotov. Na rozdiel od Autobotov a Deceptikonov majú Maximali srsť a kožu. Nie sú to len kusy kovu."
Prelomový film Transformers: Monštrá sa prebúdzajú prináša do slovenských kín distribučná spoločnosť CinemArt SK už 8. júna.
Zdroj / Foto: CinemArt SK