Red Bull 400, pre mnohých najočakávanejšie preteky tohto roka, už klopú na dvere a ak ste ešte nezačali s prípravou na ne, tak teraz je ten najvyšší čas. Piatky ročník výbehu na skokanský mostík na Štrbskom plese sa uskutoční už o pár týždňov mesiac, 10.9. 2022 a na štartovacej čiare privíta nie len skalných bežcov a športovcov, ale aj tých, ktorí si toto leto trúfnu prekonať samých seba. Tak do ktorej skupiny sa zaradíte vy?
V pretekoch pod Tatrami sa opäť stretnú tri kategórie. Bežať tak budú môcť ženy, muži, no podať výkon budete môcť aj v štafete zloženej z 4 členov
Všetko čo potrebujete vedieť o Red Bull 400 nájdete na tomto odkaze.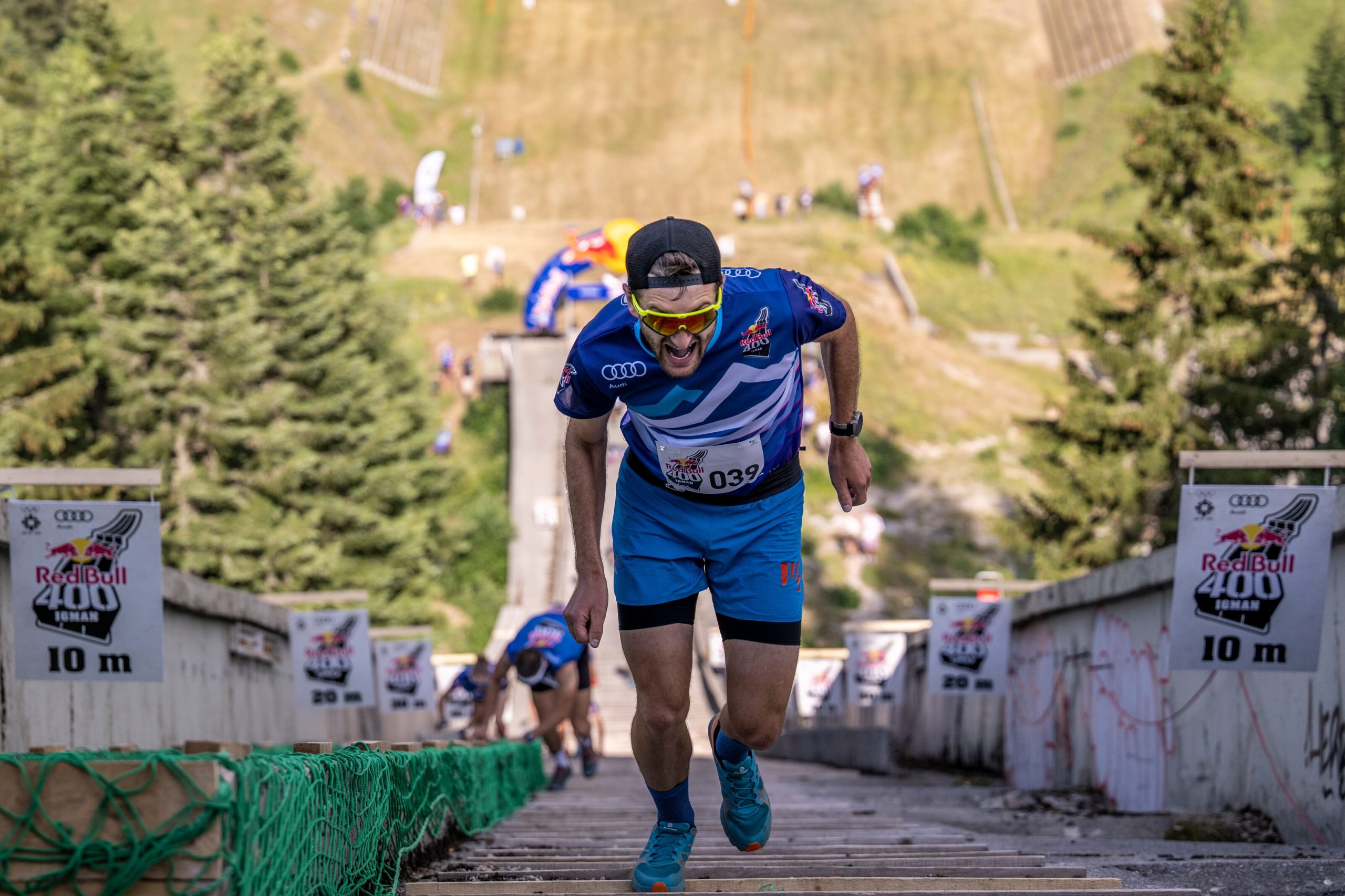 AKO SA PRIPRAVIŤ NA PRETEKY NIE LEN PRE BEŽCOV?
Či už ste nepísaný majster sveta vo všetkých športoch, alebo skúsený zberateľ zážitkov na celý život, na Red Bull 400 by ste určite nemali chýbať. Veľký skokanský mostík je stále rovnako strmý a vo výške 1346 m n. m. sa aj tento rok chystá poriadne vytrápiť všetkých účastníkov. Od štartu na jeho vrchol je to síce iba 400 metrov, no rovinku si užijete len v úvodnej časti trate. Po nej vás už čaká iba rapídne stúpanie. Ako sa pripraviť na takýto extrémny výkon?
Ako vraví sám Jakub, 5-násobný víťaz Red Bull 400, tajným kľúčom k úspechu je nepodceniť prípravu.
"Je jasné, že ak budeš počas behu makať, tak sa dostaneš do stavu, že pocítiš v ústach krv a totálne si siahneš na dno, ale pokiaľ budeš pripravený, tento stav bude iba chvíľkový. Zažiješ si ten pocit úplného vyčerpania, ale za pár minút si v poriadku," komentuje Jakub Šiarnik, viacnásobný víťaž Red Bull 400.
Nestačí len pracovať na výkone, svoju rolu zohrá aj vyvážená strava, čiže párky s praženicou si radšej odložte až na deň po pretekoch. Dôležité sú aj tekutiny, predovšetkým minerálne vody, vďaka ktorým ostanete dlhšie hydratovaní. Ako všetkým športovcom, vhod padne aj rýchla energia.
"Ja začínam tak trištvrte hodiny pred rozbehom a Red Bull si priebežne popíjam počas rozcvičky. Ak potom postúpim a čaká ma ešte ďalší beh, opäť je pred ním dobré si ho dať aj s vodou alebo minerálkou, pretože kofeín samotný má tendenciu odvodňovať. Okrem toho tým zahustíš krv, ktorá potom horšie prúdi a horšie sa ti okysličuje organizmus, čo sa na výkone prejaví. Môžeš tak dostať skôr kŕče, no dá sa tomu jednoducho predísť tým, že piješ aj tú vodu," vysvetľuje Jakub.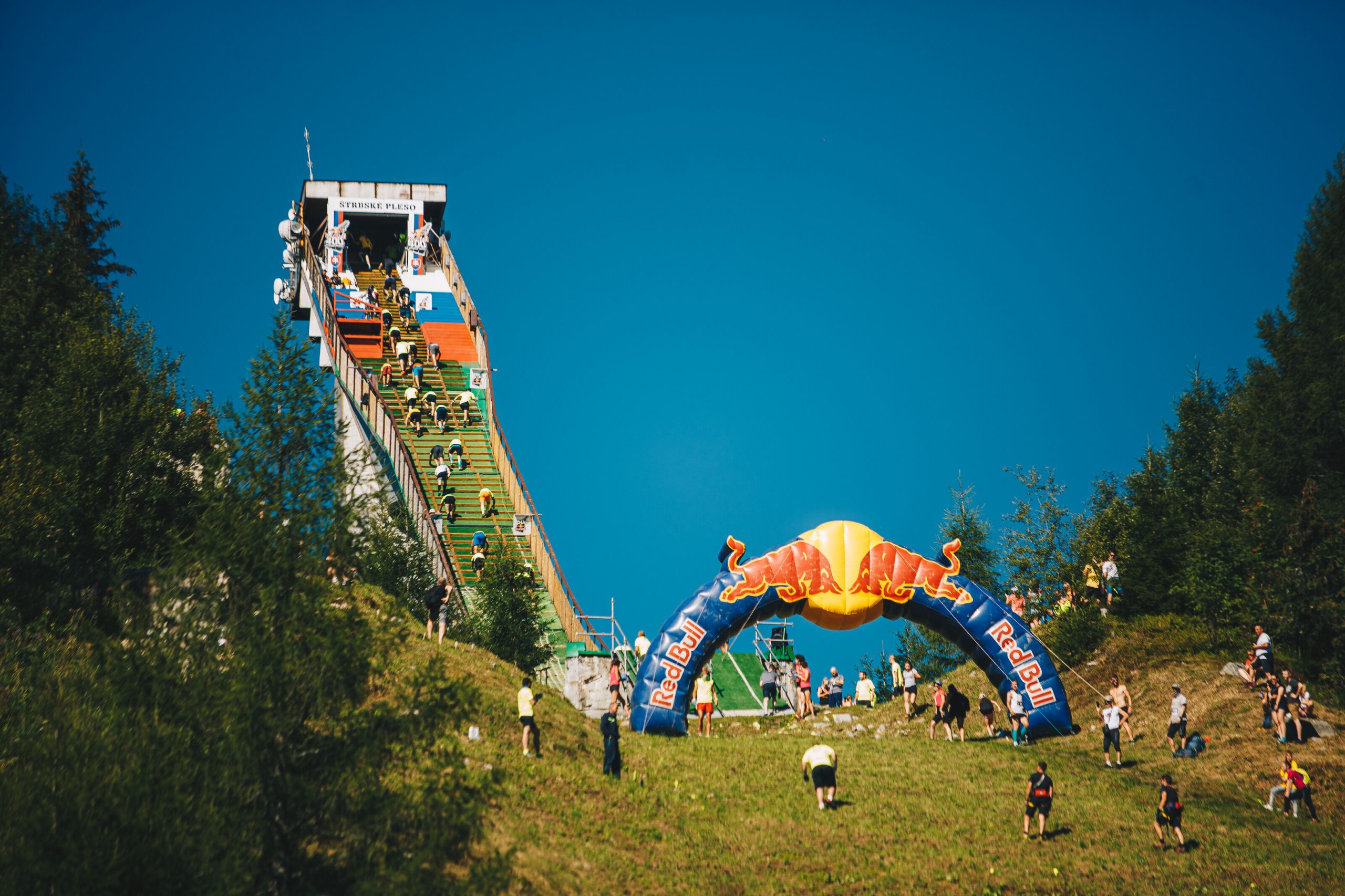 A ČO NA SEBA?
Módnu políciu na kopci síce čakať nemusíte, no ani oblečenie netreba podceniť. Počas behu je síce jedno, ako teplo si oblečený. Či je 15 alebo 30 stupňov, telo sa pohybom zahreje tak či tak. Ako odporúča Jakub, dôležité je byť v teple predovšetkým pred začatím pretekov.
"V každom prípade je potrebné hlavne sa dobre zahriať a už 45 minút pred štartom sa začať hýbať. Ja preferujem dlhší rozklus, na Štrbskom si vybehnem niekde po zjazdovke smerom k Chate pod Soliskom a postupne to tempo stupňujem, ale nie do maxima, pocitovo približne iba do 70% záťaže. Netreba sa úplne dopotiť, ale iba sa zľahka zadýchať a cítiť, že sa telo začína potiť, pracuje obehový systém a dostávaš do nôh kyslík," dodáva Jakub, ktorý svoju prípravu už len zavŕši dynamickým strečingom a potom už len hor sa na štartovaciu čiaru!
TIPY NA ZÁVER?
Po dobehnutí na vrch vás okrem maximálneho vyčerpania bude čakať aj vysnený výhľad na naše krásne Tatry. A práve vtedy príde aj okamih, kedy si poviete, že to všetko stálo za to! Jakub cestou dole neodporúča lanovku, radšej si kopec zbehne. Telo pohybom pomáha odbúravať kyselinu mliečnu/laktát, ktorý máte v nohách nahromadený. Každý to už možno zažil, keď bol v horách na túre, a po prestávke sa nevedel ľahko pohnúť. Je to to isté.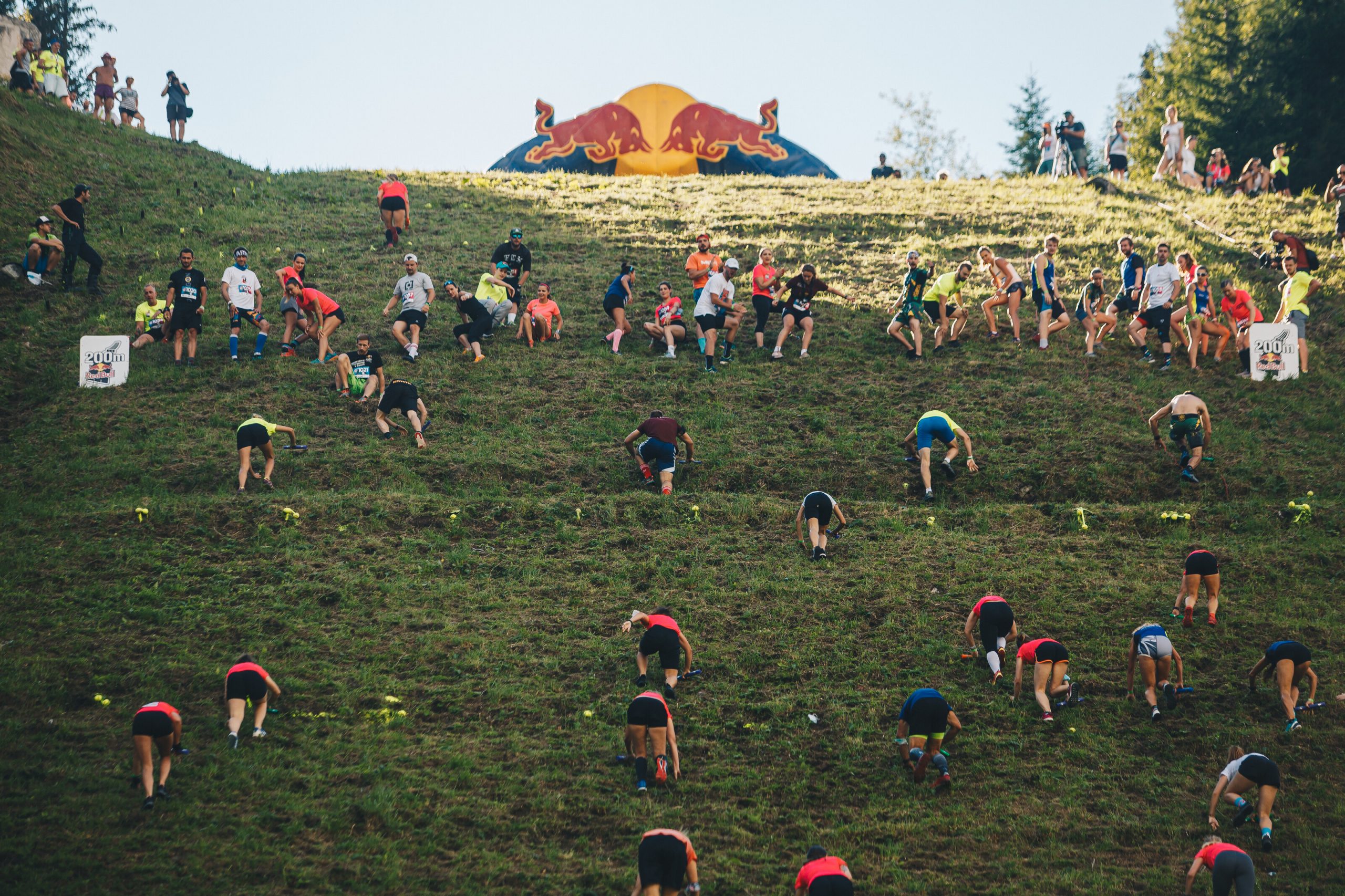 TAK RÝCHLO NA REGISTRÁCIU!
Na termín spustenia registrácie si skalní fanúšikovia pretekov zvyknú nastaviť budík, pretože štartovné na Red Bull 400 zmizne rýchlejšie, ako teplé rožky! Dnes Vám ale ho servírujeme ako na tanieri. Chytiť si fleka na štartovacej čiare môžete na tomto odkaze.
Pre čo najčerstvejšie informácie nie len o Red Bull 400 sledujte @redbullsk na Instagrame a TikToku.
Zdroj: TS