Vo svojom domovskom meste – v hipisáckom San Franciscu odohrali tajný koncert, ktorým oslávili svoje niekoľkokrát odložené výročie, ktoré prekazila korona. Slávna americká avantgardná skupina The Residents sa predstavila v nových kostýmoch a v koncertnom programe, kde zazneli aj nehrávané rarity a piesne z posledného albumu Metal, Meat & Bone: The Songs of Dyin' Dog. Na svojom európskom turné k tomu zahrajú aj výber z kultového Duck Stab, svoje netradičné cover verzie a k tomu sľubujú aj ďalšie prekvapenia. V bratislavskom MMC už 18. februára oslávia päťdesiat rokov na scéne v rámci koncertnej série DANUBE MUSIC DAY.
The Residents vystúpili na utajenom koncerte na pôde Sanfranciského konzervatória. Ľudia si mohli kúpiť lístky iba prostredníctvom priameho pay pal linku, ktorým zaplatili sto dolárov priamo na účet Homera Flynna, prezidenta The Cryptic Corporation a hovorcu The Residents. Špeciálnymi hosťami boli Les Claypool (Primus), Joshua Raoul Brody, Dievčenský zbor San Francisca, David J (Bauhaus). Utajená šou bola doplnená o performerov aj o ich typicky surrealistickú multimediálnu projekciu, ktorú prinesú už o pár dní do Európy.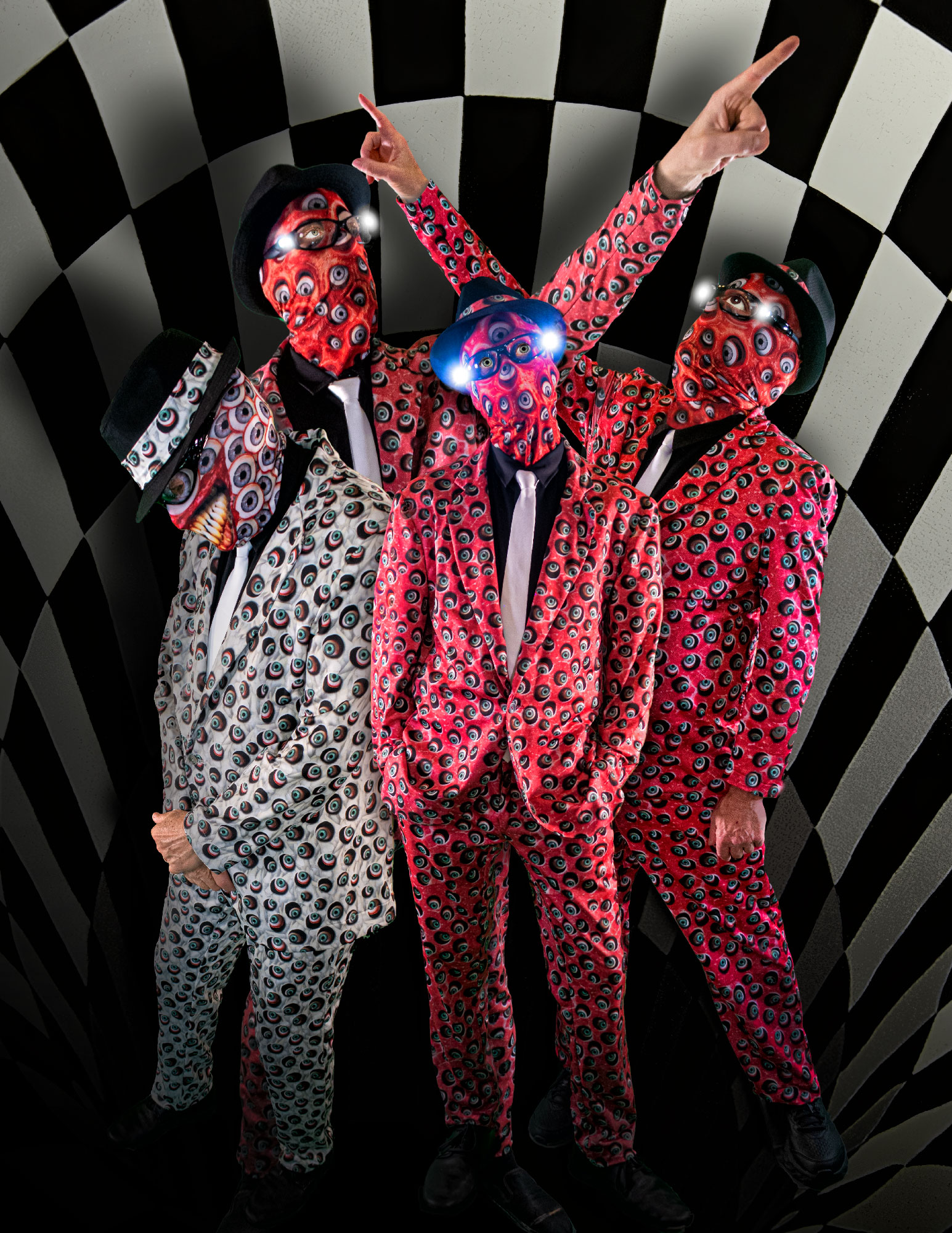 Európske turné The Residents začína 26. januára v Bourges vo Francúzsku. Ako budú vyzerať ich oslavy, zatiaľ nie je príliš jasné. Kapela okolo seba šíri auru tajomnosti, aby sa hudobníci pod rúškom anonymity mohli nič nerušene sústrediť iba na umenie. Biznis za nich riadi spomínaná korporácia The Cryptic Corporation. Vďaka tejto kombinácii si v šoubiznise už päťdesiat rokov idú podľa vlastných pravidiel.
Doteraz nahrali cez šesťdesiat albumov, takže majú z čoho vyberať. Zo zlatej éry The Residents z roku 1978 to bude prierez zo slávneho albumu Duck Stab. K tomu zaznejú skladby z naposledy vydanej nahrávky pod názvom Metal, Meat & Bone: The Songs of Dyin´Dog (2020). Opäť prišli s niečím novým, keď rozohrali hru o osude černošského albínskeho hudobníka Alvina Snowa, ktorý jedného dňa zmizne a zanechá po sebe iba zopár nahrávok. A mnohé ďalšie prekvapenia. Určite to bude intenzívny umelecký zážitok!
Koncert The Residents: 50th Anniversary Tour – Dog Stab! sa uskutoční 18. februára v bratislavskom MMC pod hlavičkou DANUBE MUSIC DAY.
The Residents: 50th Anniversary Tour – Faceless Forever the DOG STAB! Tour
DANUBE MUSIC DAY/ 18.02.2023, MMC, Bratislava
https://www.youtube.com/watch?v=xo2nMtmOLEw&ab_channel=theresidents
https://www.youtube.com/watch?v=0YGDxSUefSQ&ab_channel=AliceMichael
https://www.youtube.com/watch?v=R-9Z96jixuI&ab_channel=TheResidents-Topic
Vstupenky:
Predpredaj.sk https://predpredaj.zoznam.sk/sk/listky/danube-music-day-residents-2023-02-18/
Tootoot https://tootoot.fm/en/events/63246b6ec4dd3510982e0c7a
Ticketportal https://www.ticketportal.sk/event/The-Residents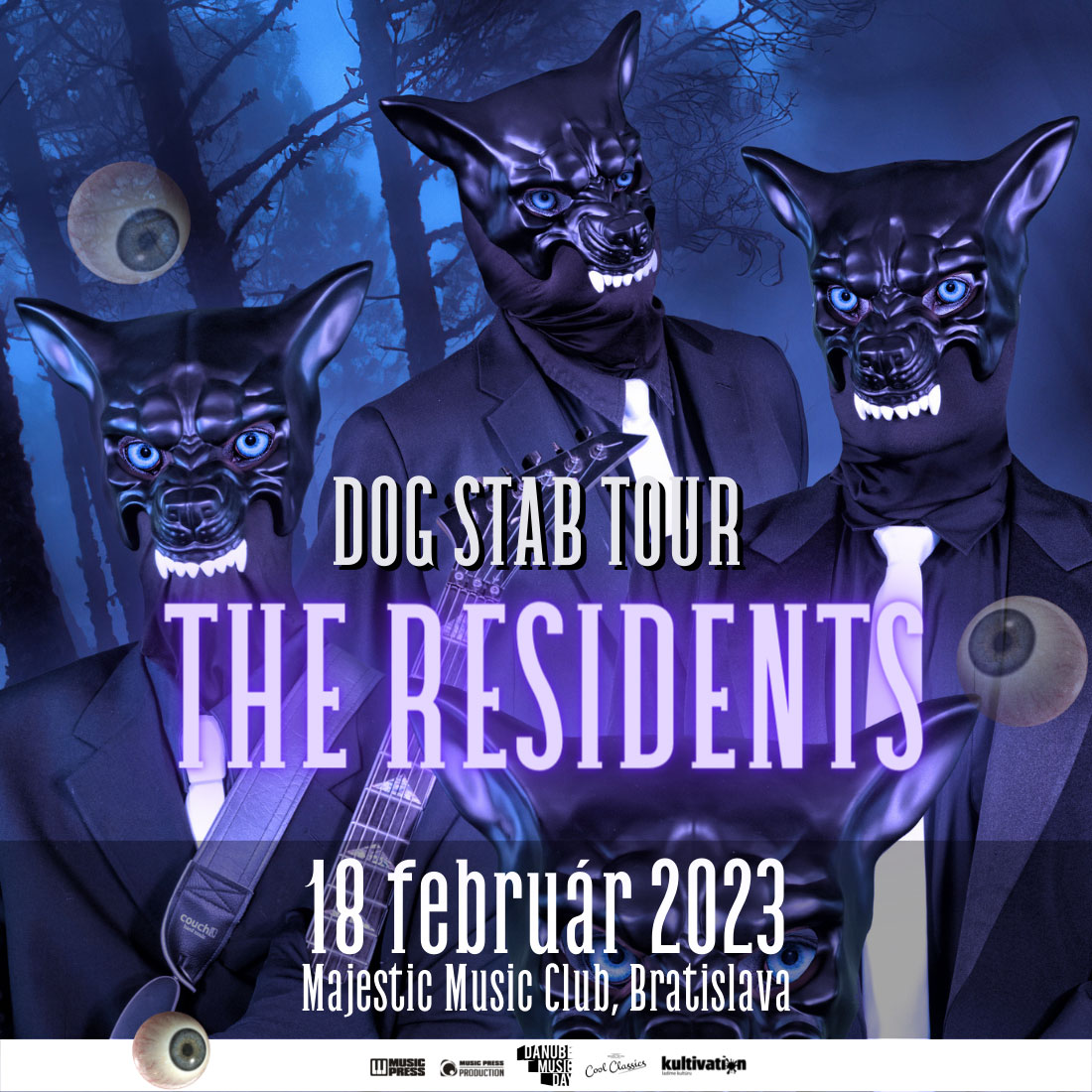 Zdroj: TS