The Miženko Brothers si pre vydanie svojej novinky vybrali výnimočný dátum. Skladba PoĎ vychádza na Vianoce aj s originálnym videoklipom. Okrem bratov sa v ňom objaví aj známa filmová postava. Popradská kapela ďalej pracuje aj na debutovom albume a hľadá nové posily.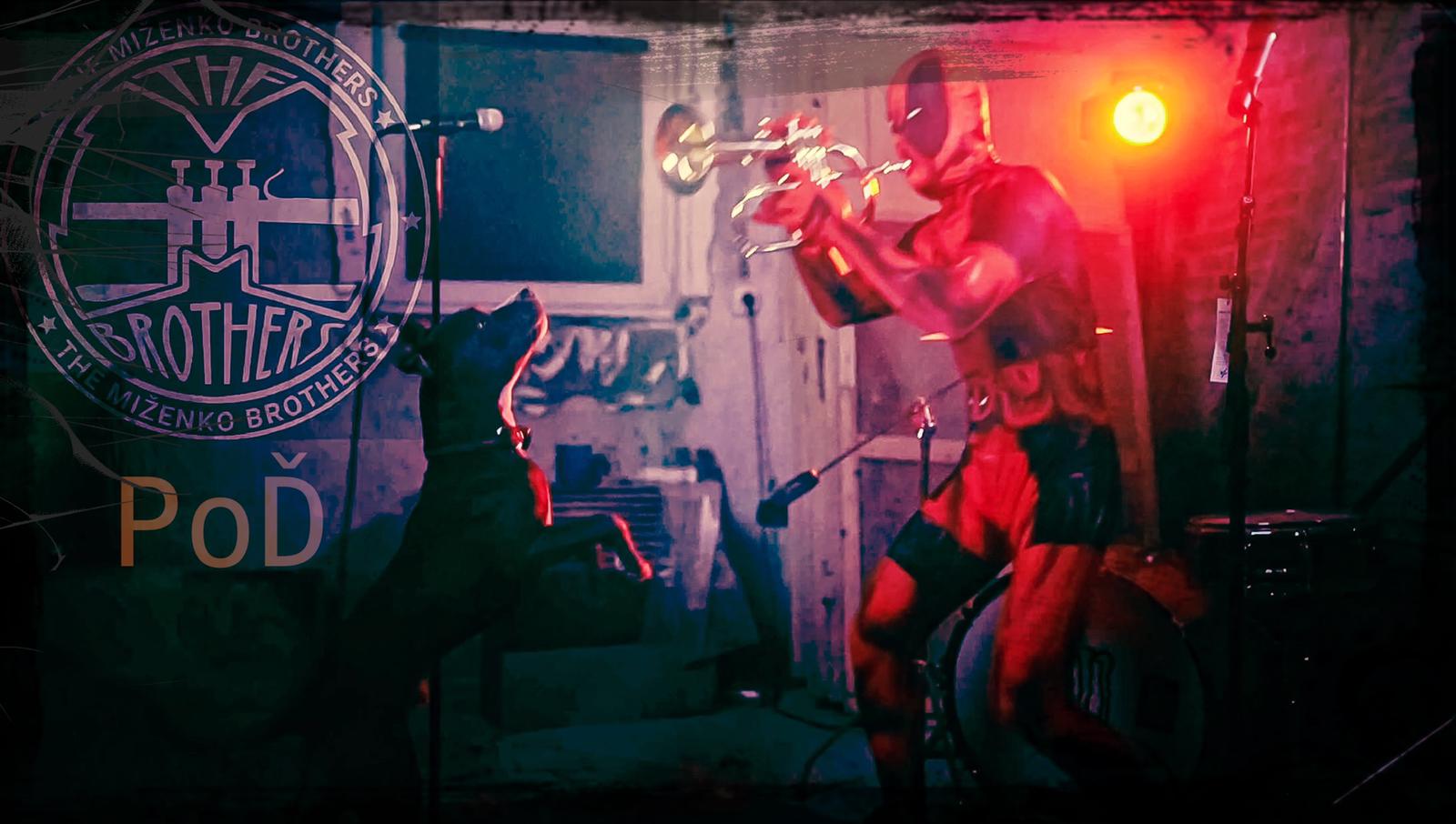 Svoju žánrovo rozmanitú tvorbu bratia dopĺňajú ďalšou skladbou s názvom PoĎ. Ku reggae Voľnu z tohto leta tak pribúda tvrdšia, rap-rocková skladba, ktorá je už siedmou na ich konte. Príbeh skladby je opäť zo života The Miženko Brothers, v podstate ide o opis jej vlastného vzniku: "V jeden pekný deň som sa vybral do otcovej skúšobne, kde pod jeho vedením mimochodom hrá aj Matejovská (pozn. mestská časť mesta Poprad) dychovka Tatramat. Napadlo mi tam nahrať gitarovú linku, ktorú som mal v hlave už dlho. Inšpirácia vznikla z danej situácie a text sa postupne menil do finálnej podoby. Keď ste v skúšobni sám je to parádička, ale viac ľudí, viac nápadov. Akých, to už záleží na ľuďoch, s ktorými sa stretávate," opisuje Ján Miženko vznik novej skladby.
Demo skladby pomohol bratom oživiť Martin Pisko, ktorého poznajú z jeho hosťovania v kapele Smola a Hrušky. Okrem toho, že Pisko nahral bicie, prizval do procesu tvorby aj Jána Matúša zo Spišskej Novej Vsi, ktorý sa postaral o basovú gitaru. Pomocnú ruku pridal aj ďalší hudobný kolega Marek Masarik, ktorý zo svojho domáceho štúdia Liptov Lab v Ružomberku nahral klávesy. O trúbku sa postaral Matúš Miženko, ktorý reaguje na spoluprácu pri tvorbe skladby nasledovne: "Martin Pisko bol prvý, kto počul demo skladby a pomohol nám s ňou od samotného začiatku až po jej finalizáciu. Všetky jej prvky od Jančiho nadupanej basovej gitary až po Marekove vynikajúce klávesy pekne prepojil, dochutil a výsledok máte teraz pred sebou."
Priebeh tvorby skladby je zobrazený aj vo videoklipe. PoĎ vzniká, len čo sa otvoria dvere skúšobne Matejovskej dychovky Tatramat, kde sa videoklip natáčal. Po osvedčených spoluprácach sa za kameru postavil Pavol Varga, ktorý sa postaral taktiež aj o scenár a strih. Okrem priestorov a rekvizít si bratia do záberov zaobstarali aj hviezdne obsadenie:
"Vo videoklipe sa je naozaj na čo pozerať. Do rodiny nám pribudol nový člen, americký stafordšírsky teriér Frankie, ktorého máme všetci veľmi radi, a tak mal rolu vo videoklipe istú. Samozrejme sme tam my traja, pretože to je o nás, a po vrúcnych žiadostiach sa do našej krátkej stopáže nakoniec zmestil aj Deadpool,"smeje sa Jakub Miženko a brat Ján ho dopĺňa:
"Celé dielo vzniklo na základe našej predstavy a to hlavne zásluhou Pavla Vargu, ktorý sa okrem iného postaral aj o náš predchádzajúci videoklip Voľno. Pali je náš kamarát a vynikajúci kameraman, s ktorým máme veľmi dobré skúsenosti a mnoho zážitkov taktiež aj z kapely Smola a Hrušky. Sme spokojní s jeho prístupom, časovaním, kreativitou a jeho "okom" na tie správne zábery. Za umožnenie vzniku tejto skladby a videoklipu by sme radi poďakovali aj Fondu na podporu umenia."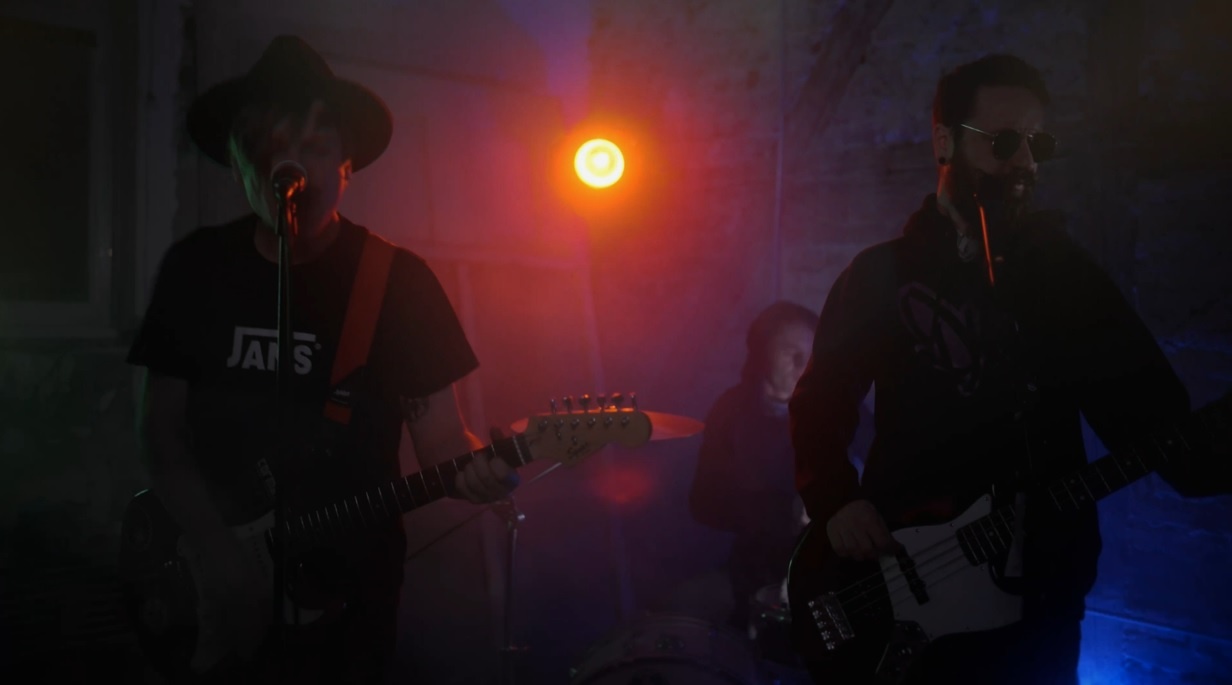 The Miženko Brothers však po vydaní novej skladby oddych neplánujú a pripravujú už ďalšie. Postupne sa tak črtajú plány na ich debutový album:
"Hudba je pre nás relax i zábava, takže si vieme nájsť čas, aj keď nám situácia nedovoľuje koncertovať a živiť sa ňou naplno. Naši fanúšikovia sa už teraz môžu tešiť na ďalšie novinky od nás. V príprave je nová skladba s videoklipom, a ako to je u nás zvykom, vyjde pravdepodobne ešte pred letom. Následne sa určite objaví aj na pripravovanom albume, ktorý uzrie svetlo sveta spolu s dvanástou pesničkou. Radi by sme uskutočnili aj náš ďalší cieľ, a to vytvorením stálej kapely, v rámci ktorej by sme mohli tvoriť nové skladby a hrať aj koncerty. Rád teda využijem túto možnosť a ponúkam miesto hudobníkom z Popradu a blízkeho okolia. Kontaktovať nás neváhajte cez sociálne siete či e-mailom," vyzýva Ján Miženko.
Pre viac informácií o The Miženko Brothers sledujte sociálne siete Facebook a Instagram. Hudobná tvorba kapely je dostupná aj na Apple Music, Spotify a Deezer.
Skladbu z verejných zdrojov podporil Fond na podporu umenia.
Text: Linda Koníková
Foto: archív The Miženko Brothers