Technická univerzita vo Zvolene predlžuje termín na podanie prihlášok na štúdium do 31. mája 2021. Stredoškoláci tak získali na rozmyslenie dva mesiace naviac.
Technická univerzita vo Zvolene je jediná na Slovensku s unikátnym zameraním na les – drevo – ekológiu – environment, s rozšírením do technických, bezpečnostných, ekonomických a umeleckých oblastí.
"Technická univerzita vo Zvolene patrí síce medzi menšie, špecializované univerzity, ale okrem odbornej profilácie ponúka študentom aj možnosť spoločenského, kultúrneho a športového vyžitia. Aj o tom všetkom ten život na univerzite je. Kráľovské mesto Zvolen preto môže byť veľmi príjemným domovom pre študentov, ktorí chcú získať odbornosť, ale chcú si aj užívať študentský život v pestrom, peknom, kultúrnom kampuse," zhodnotil prof. Ing. Rudolf Kropil, PhD., rektor Technickej univerzity vo Zvolene.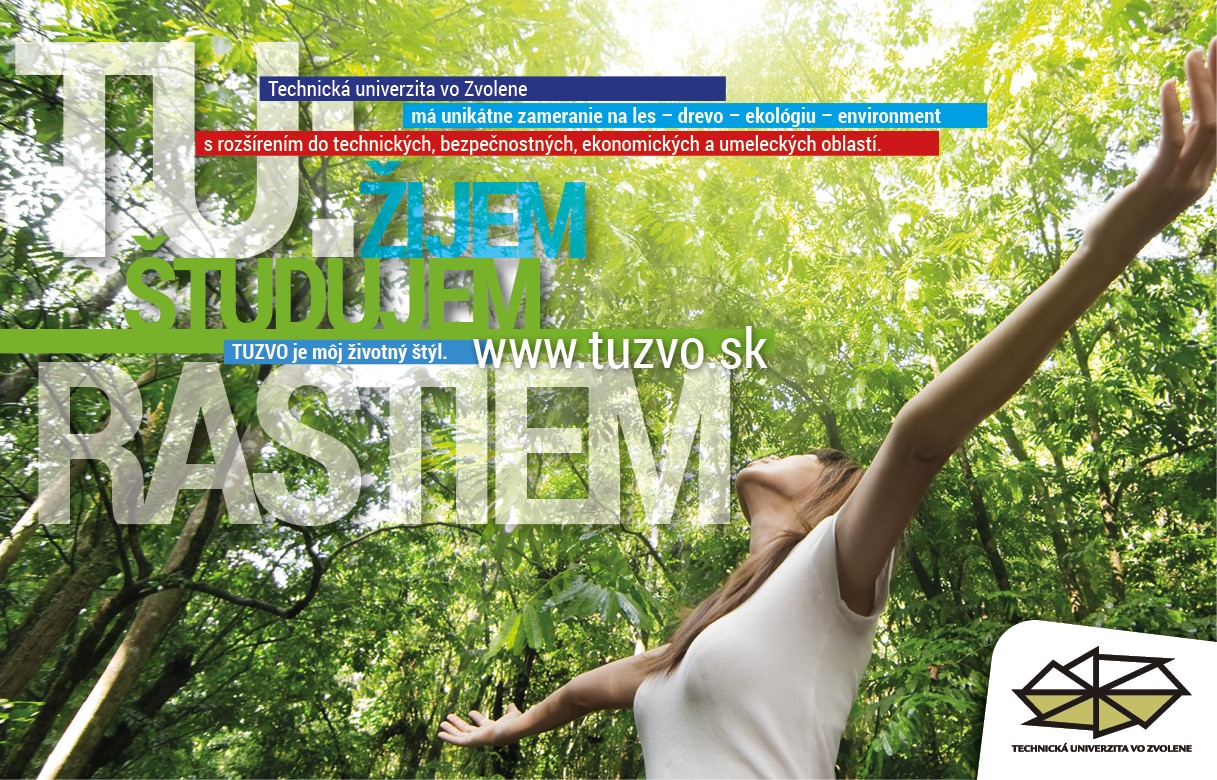 Tohtoročným maturantom univerzita predĺžila možnosť podať si prihlášku až do 31. mája aj s ohľadom na pretrvávajúcu pandemickú situáciu.
"Situácia, ktorú dnes prežívame, je mimoriadne zložitá. Dištančné vzdelávanie je možno trochu menej atraktívne, ale treba vidieť aj pozitíva ako využitie dostupných technológií novým spôsobom. Keďže sme technická univerzita, som presvedčený, že študenti aj pedagógovia to zvládajú na výbornej úrovni, no napriek tomu sa už tešíme, kedy sa budeme môcť opäť stretávať v našich posluchárňach, učebniach, vedeckom parku a laboratóriách, lebo to je to ozajstné štúdium," dodal Rudolf Kropil.
Aktuálne informácie o možnostiach štúdia nájdu študenti na webových stránkach TUZVO ako aj na facebookovej stránke univerzity: www.facebook.com/tuzvo.
Zdroj: TS