Mesiac pred očakávaným veľkým koncertom v pražskom O2 Universum, ktorý sa usktoční 11. mája, sa hlásia Tata Bojs s novým, hviezdne obsadeným videoklipom Holka z plakátu.
Klip k úvodnej skladbe zo skvelého albumu Jedna nula a koncert, ktorého vzácnym hosťom bude ukrajinský projekt TONKA, nespája len aktuálna časová následnosť. Vznik videa i konanie samotného koncertu – oba značne ovplyvnila pandémia a ňou spôsobené termínové posuny. Teraz už ale snáď konečne nič nebráni tomu, aby fanúšikovia mohli "začať strihať meter" do šou, ktorá bude podľa slov Tata Bojs "taká ´namakaná´, že to svet nevidel…"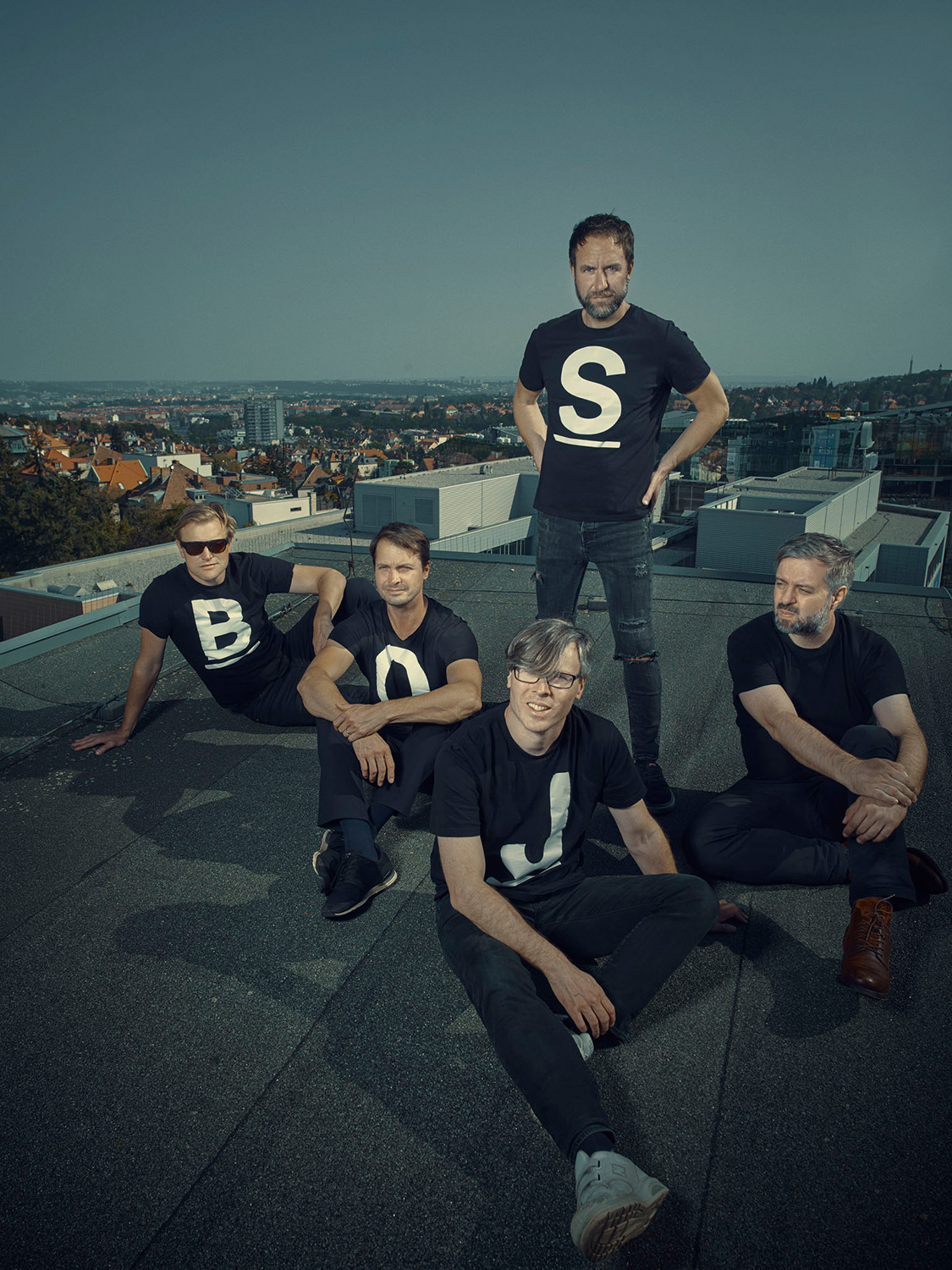 "Toto je, myslím, suverénne najdlhšie pripravovaný videoklip Tata Bojs za celú našu existenciu. Je nutné priznať, že v tom svoje zohral Covid, rôzne peripetie s lokáciami, vyťaženosť hercov a herečiek, ale i štábu samotného. Režisér David Mencl prišiel ku mne do ateliéru s tým, že sa mu páči pesnička Holka z plakátu, a že by k nej chcel natočit video, už niekedy krátko po vydaní Jedna nula, to bol koniec roka 2020," komentuje Milan Cais vznik klipu, v ktorom si po boku Jany Kolesárovej a Jaroslava Plesla zahrali i členovia kapely.
"Celkom sa nám zapáčila predstava opísať formou skratiek rôzne zložitosti a prepletenosti vzťahov na pracovisku, navyše v priamom prenose v hlavných večerných správach, ktoré moderuje spravodajská a zároveň manželská dvojica Kolesárová – Plesl. V našom príbehu sa postupne odkrýva určitá prehnilosť vzťahov na malom pľaci nejakej lokálnej televízie, ktorú sme hrdo pomenovali TBTV. Podobnosť s DVTV je čisto náhodná…," dodáva Cais k námetu klipu, v ktorom môže pozorný divák rozpoznať niekoľko veľmi zaujímavých "zaručených správ", ktorých autorom nie je nikto iný než Mardoša. "Prial by som si, aby si klip každý pustil viackrát. Je tam množstvo skrytých odkazov a detailov – ako na grafických lištách, tak v niektorých scénach je doslova cítiť základný inštinkt…," dodáva režisér David Mencl.
Cit pre detail je napokon pre Tata Bojs typický v celej ich audio-vizuálnej prezentácii a výnimkou, samozrejme nebude ani pre pandémiu dvakrát odložený koncert v O2 Universum, ktorý kapela odohrá o mesiac, v stredu 11. mája.
"Rovnako dlho, či dokonca ešte dlhšie ako sa chystal a realizoval klip, sa pripravuje náš koncert v O2 Universum. Takže to bude logicky taká namakaná šou, že to svet nevidel! Okrem toho, že podoba scény má už asi tretiu verziu, a ešte stále tam nejaké veci mením, tak isté je, že zvuk bude veľká jazda. Prvýkrát v Prahe český interpret predstaví revolučný zvukový systém L-ISA a budeme to práve my, aká to náhoda. Túto akciu už chystáme pár mesiacov. Najväčšia devíza L-ISA systému je okrem určitej imerzivity hlavne dokonalé pokrytie priestoru ideálnym stereom pre každého v sále. Takže je to také malé kúzlo. Pokiaľ to človek nezačuje, neuverí…," láka Cais na pripravovanú šou, ktorá bude i na obvyklé štandardy Tata Bojs podľa všetkého naozaj výnimočná vrátane čerstvo potvrdenej "hosťovačky" Emmy Smetana.
Svojím dielom k jedinečnosti celého večera prispeje i špeciálny a vzácny hosť koncertu, ktorým bude ukrajinský projekt TONKA (najnovší videoklip na vzhliadnutie TU), ktorý si Tata Bojs nevybrali náhodou. "Chvíľu sme zvažovali, či koncert v súvislosti s prebiehajúcou nespravodlivou vojnou na Ukrajine vôbec robiť. Boli a sme z toho všetci stále takí "obarení", že sa nám zdalo akoby nemiestne vytvárať v tejto dobe akúkoľvek zábavu. Lenže teraz máme pocit, že je naopak dôležité, umožniť ľuďom i sami sebe aspoň na pár chvíľ zabudnúť, pretože i na sebe pozorujem, že si tie správy musím dávkovať. Inak by som skončil v Bohniciach. A potom našej produkčnej Petre napadla veľmi pekná myšlienka – pozvať ako hosťa nejakého ukrajinského umelca a tým i jasne vyjadriť svoj postoj k vojne. Poslala mi link, ktorý som videl až potom, čo som selektoval súčasnú ukrajinskú hudbu pre svoju reláciu na Vltavě. Vybral som si projekt TONKA a hurá, oni boli i v tom linku… aká náhoda. Náhody neexistujú!," komentuje to Cais.
Vstupenky na koncert sú v predaji v sieti Ticketmaster:
https://www.ticketmaster.cz/event/tata-bojs-vstupenky/35967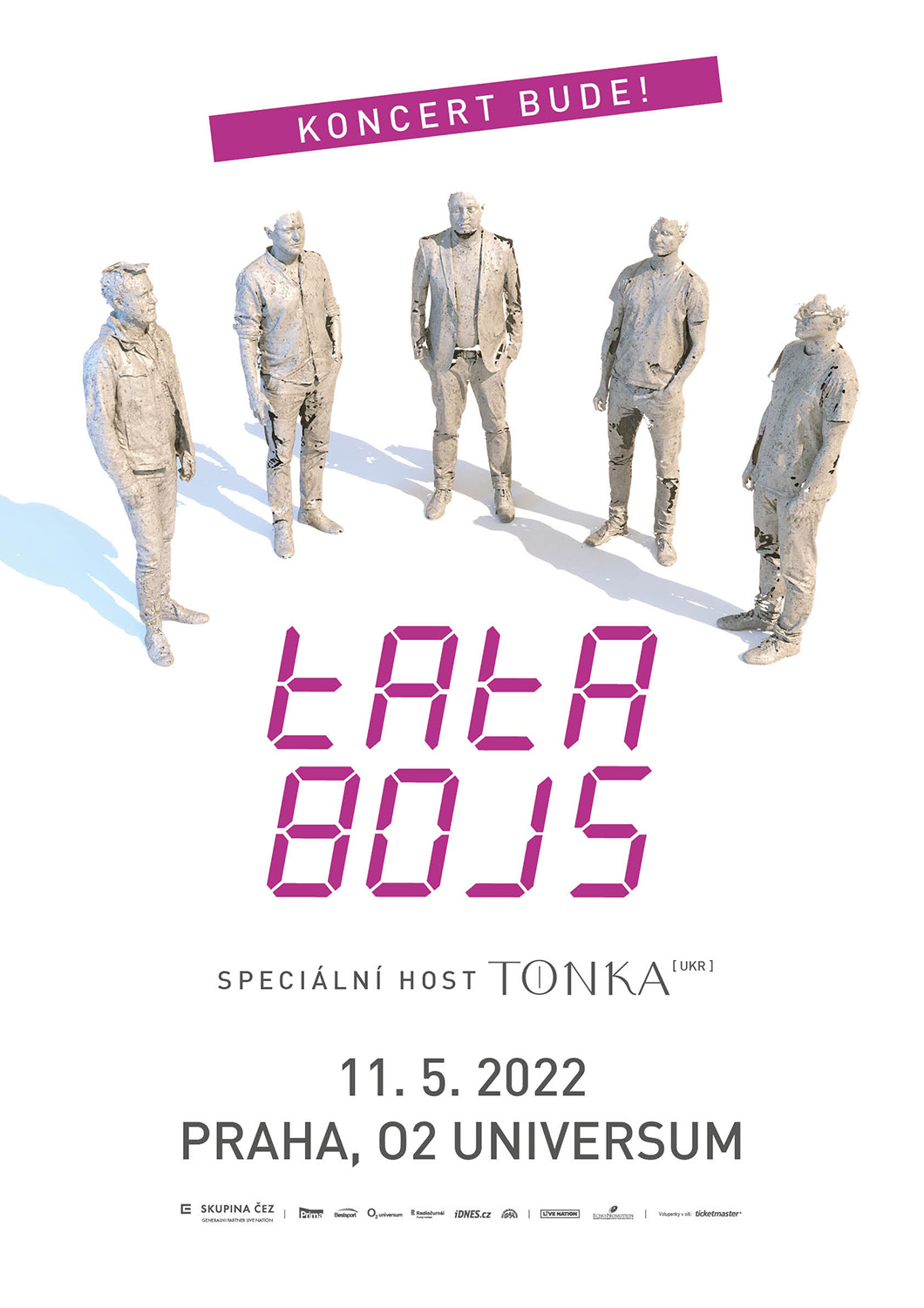 Zdroj: TS