Dokonalá hudobná farebnosť! V najnovšom diele relácie 3 pódiá sa stretnú raper Majk Spirit, jedna z najžiadanejších českých kapiel Mirai a éterická Sisa Fehér. Takýto žánrový mix sme ešte na obrazovkách televízií asi dosiaľ nevideli. Majk Spirit sa predstaví v inom svetle, ako ho poznáte. Rapuje o aktuálnych a ťaživých spoločenských témach, napríklad o zbytočnej smrti mladého novinára a jeho snúbenice. Mirai dajú dve pesničky z najnovšieho albumu a Sisa zaspieva singel "Postapokalyptická Balada", ktorý vlastne ešte len tento týždeň vyjde. Nenechajte si to ujsť! Už túto sobotu 30. novembra na Jednotke RTVS.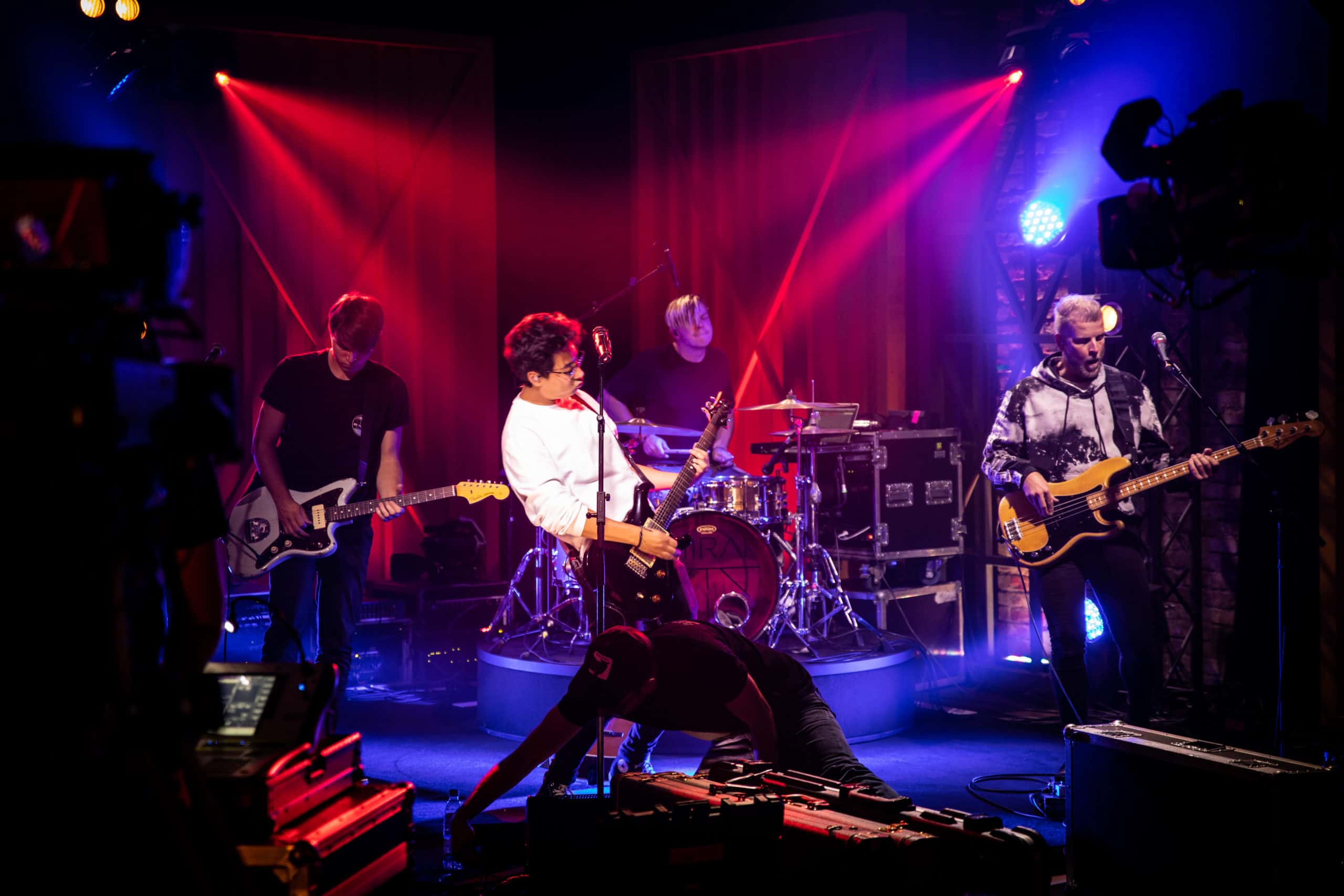 Pop, rap, aj jazz zaznejú v najnovšej relácii 3 pódiá. Skloňovať sa budú slová postapokalypsa, primetime, či otchi. Posedné zvláštne slovo je vlastne názov jednej zo skladieb, ktoré zaspieva oceňovaná česká kapela Mirai.
"Relácia 3 pódiá je skvelá, nič také v Česku nemáme a verím, že by sa to tiež chytilo. Konkrétne v našom diele je to žánrovo veľmi farebné. Jednoducho 3 pódia a 3 dosť vzdialené svety, ktoré si však v tento jeden večer veľmi rozumeli. Aspoň ja som mal ten pocit. Keď sme cestovali na nakrúcanie do Košíc, mali sme pocit, že ideme až na koniec sveta, skoro na Ukrajinu, a nečakali sme, že to bude až na takejto skvelej profesionálnej úrovni. Zahráme 2 single z našej novej dosky "Arigató" – "Otchi" a "Hometown", ktorý je o našej domovine a je to naša srdcovka. "Otchi" majú zas, myslím si, veľmi fresh feel s v podstate inštrumentálnym refrénom a je to jedna z našich top vecí. Verím, že by to divákov mohlo baviť," dúfa spevák kapely, po ktorom je vlastne pomenovaná, Mirai Navrátil.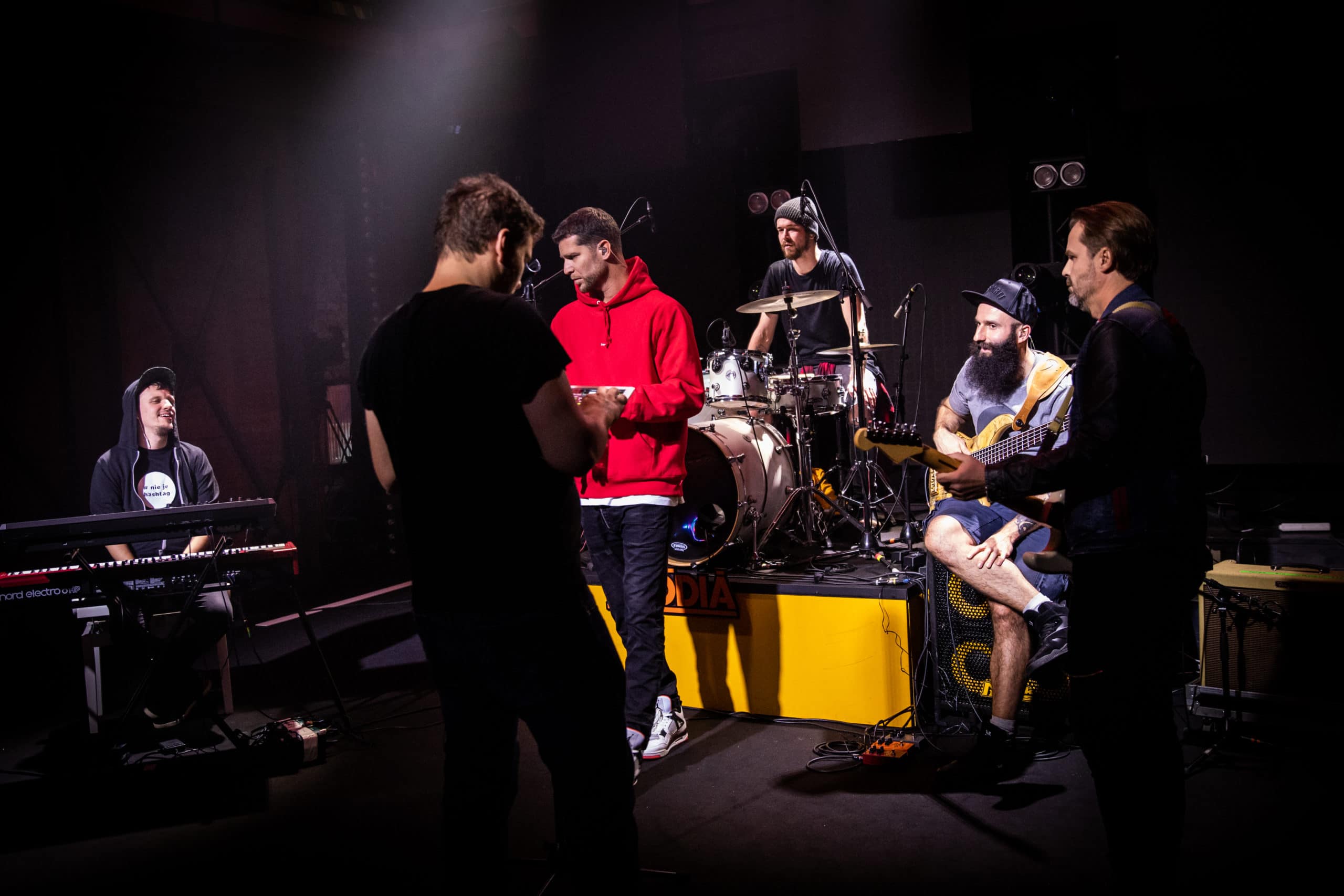 Majk Spirit priznáva, že spočiatku mal trochu obavy, ako to vypáli, no napokon bol spokojný. V relácii ho uvidíte v polohe, v ktorej sa doposiaľ veľmi neprezentoval. Reaguje na aktuálne politicko-spoločenské témy. Rapuje napríklad o tom, ako jeho rovesníci umierajú pre pravdu.
"Na nakrúcaní bola výborná uvoľnená atmosféra a myslím, že nám to vyšlo veľmi dobre. Zahrali sme v podstate prierez mojej tvorby – od hitu "Všetky oči na mne" z roku 2012, cez "Primetime" z roku 2015, až po mash up súčasných skladieb "Chceme Pravdu" a "Hic", kde sme použili motívy od legendárnych slovenských umelcov. Je to dobrá vzorka môjho live vystúpenia so skvelou kapelou General Foxx," vraví Majk Spirit.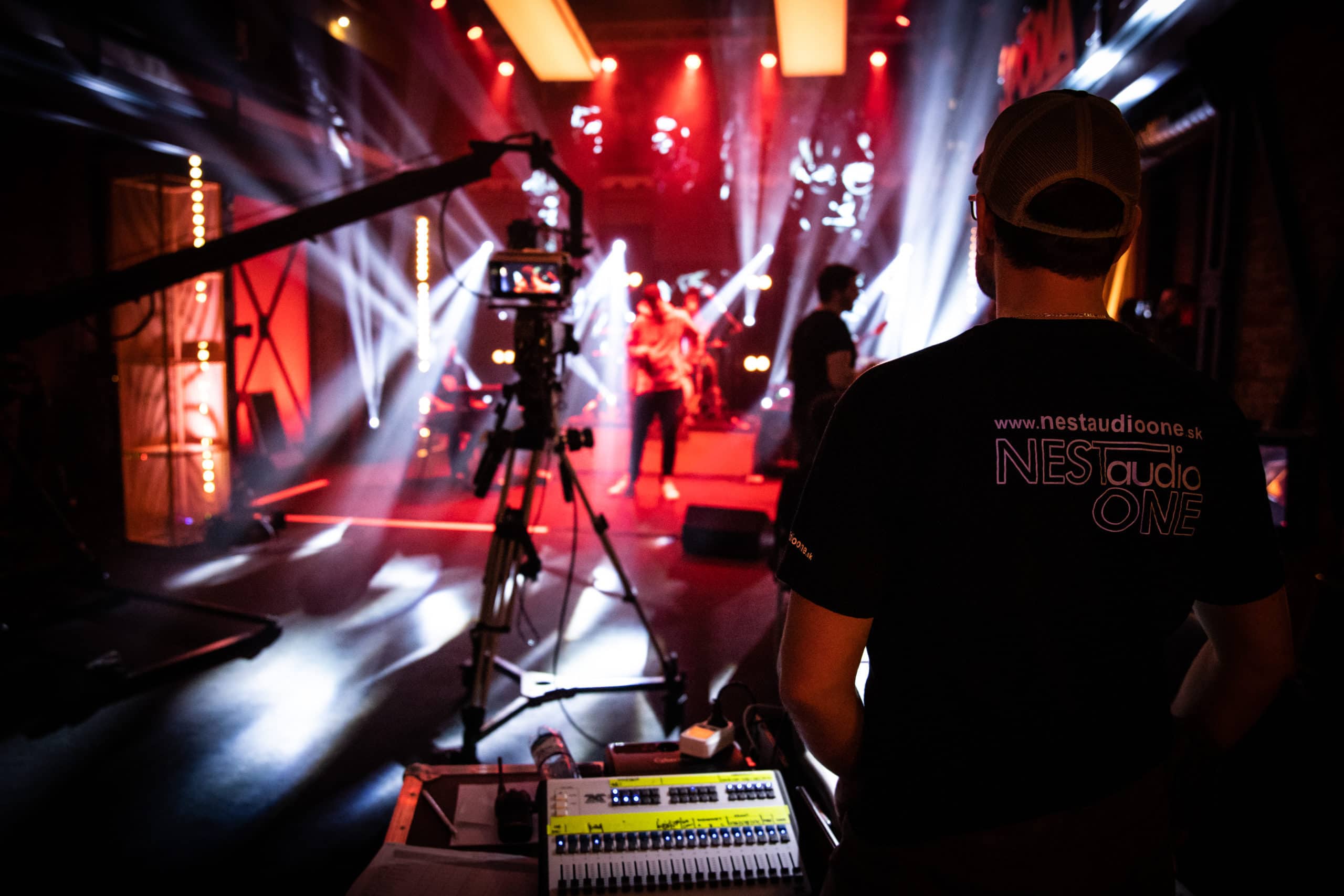 Éterická Sisa Fehér zas zaspieva absolútnu novinku, ktorú zatiaľ ešte nemáme možnosť poznať.
"Je to výborný koncept takto prepojiť tri skutočne odlišné hudobné telesá a venovať sa len hudbe. Dokonca aj rozhovory boli kratučké a to ma veľmi príjemne prekvapilo. Zahráme tri skladby, dve sú z albumu "Bardo", ktorý vyšiel minulý rok. Jedna sa volá "Orol" a druhá je zhudobnená báseň od môjho obľúbeného básnika Ivana Kraska s názvom "Ráno". Báseň sa pôvodne volá "Dnes". Tretia je náš nový singel, ktorý vyjde 29. novembra s názvom "Postapokalyptická Balada," uzatvára Sisa Fehér.
Verejnoprávna RTVS vysiela reláciu 3 pódiá každú sobotu večer na Jednotke (okrem sviatkov). Najbližšia sa vysiela v sobotu 30.11.2019. Začiatok je o 22:20. Viac sa dozviete na: https://www.facebook.com/3podiartvs/?epa=SEARCH_BOX
Staršie diely relácie sú v archíve:
https://www.rtvs.sk/televizia/archiv/14681/199119
https://www.rtvs.sk/televizia/archiv/14681/199699
https://www.rtvs.sk/televizia/archiv/14681/200271
https://www.rtvs.sk/televizia/archiv/14681/200936
https://www.rtvs.sk/televizia/archiv/14681/201589
https://www.rtvs.sk/televizia/archiv/14681/202793
https://www.rtvs.sk/televizia/archiv/14681/203981
Zdroj: RTVS
Foto: Dominika Kentošová