Či už ste na tento svet privítali nový život alebo vaše bruško pripomína melón, ak ste vždy milovali cestovanie, možno si hovoríte: "Môžem cestovať s dieťaťom? Samozrejme, môžete cestovať s dieťaťom, ale akonáhle ste súčasťou rodičovského klubu, zdá sa, že otázka znie: "Mali by ste cestovať s dieťaťom?
"Je to príliš nebezpečné!" "Je to nezodpovedné!" a "Bude to príliš ťažké!" je pár výkričníkov, ktoré pravdepodobne budete počuť. A potom je tu najtypickejší: "Je to veľmi sebecké. Bábätká potrebujú rutinu; nechcú cestovať po celom svete."
Je dobre známe, že deti obľubujú rutiny – preto je dôležité, aby ste si pri cestovaní vytvorili novú. Niekedy však občasné vybočenie z normy v konečnom dôsledku robí dojčatá prispôsobivejšími.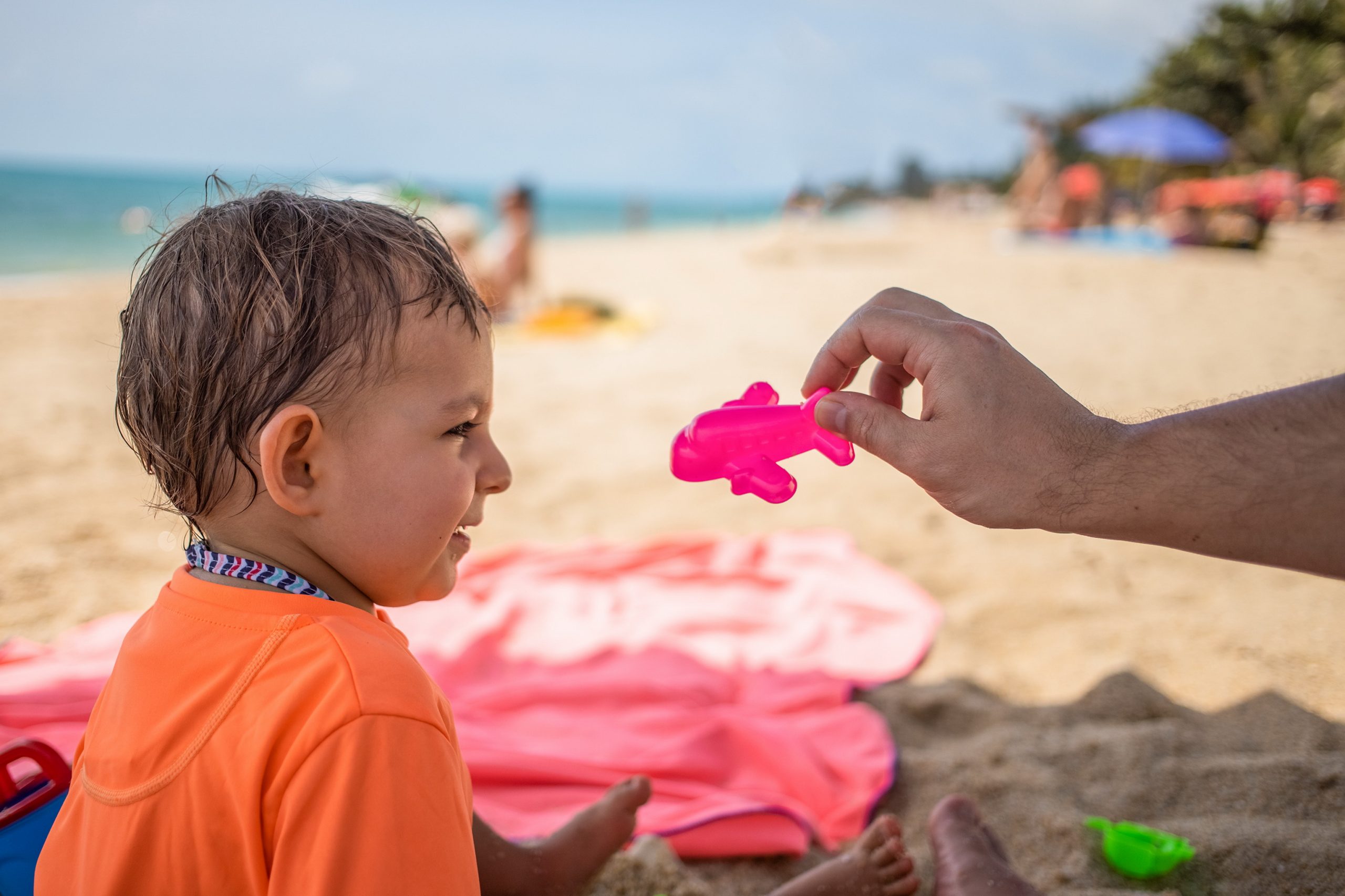 Ako začať…
Polovičný stres z cestovania s deťmi je jednoducho cestovanie tam. Akonáhle ste v konečnom cieli, zdá sa, že všetko zapadá na svoje miesto. (Aspoň dovtedy, kým to nebudete musieť urobiť znova pri spiatočnom lete.)
Pripravte sa, pripravte, pripravte
Jednoduchý výlet s dieťaťom do parku si vyžaduje 15 minút balenia a plánovania, takže zdĺhavý výlet – najmä do cudziny – si vyžaduje zložitejšiu prípravu. Urobte si zoznam, dvakrát si ho skontrolujte – a potom ho roztrhajte na kusy, pretože rodičovstvo na cestách je o flexibilite.
Prineste si detský nosič
Šatky vám môžu pomôcť pri nosení dieťaťa, ale môžu tiež nahradiť prikrývku, prebaľovaniu podložku alebo prikrývku na dojčenie. Ak popruhy nie sú vašim štýlom, ​​mnohé ľahké látkové detské nosiče ponúkajú vynikajúcu podporu, udržujú vaše ruky voľné a pri skladovaní nezaberajú príliš veľa miesta.
Cestovná posteľ pre deti
Či už ste náročný rodinný cestovateľ alebo niekto, kto z času na čas miluje víkendový útek, budete chcieť tú najlepšiu detskú cestovnú postieľku pre vaše dieťatko. Mnoho rodičov sa však bojí priviesť svoje dieťa na nočný výlet, pretože: Čo ak bude plakať celú noc? Dostanem ich spať včas? Budú sa báť nového prostredia? Spánok je základ všetkého. Bez poriadneho spánku tu bude mrzuté dieťa a nevrlí rodičia. To nie je skvelý spôsob, ako začať deň na novom mieste…Takáto cestovná postieľka je skvelé riešenie tohto problému. Sú prenosné a dodajú vaším cestám flexibilitu.
Prineste si kočík
Keď cestujete, kočík nie je len kočík, je to vysoká stolička, posteľ a všestranný kufrík. Typ cestovania, ktorý uprednostňujete, bude určovať, či by bol vhodnejší ľahký alebo terénny kočík. Dobré kočíky sa ľahko tlačia a väčšina sa v prípade potreby dá ľahko zložiť. V teplejšom podnebí môžu byť nosiče nepohodlné, takže aj kočík môže ponúknuť vytúžený tieň.
Zdroj: PR