Každoročne po celom svete sa presne 22. septembra upozorňuje na dôležitú tému, ktorá poslednú dobu rezonuje v boji za záchranu životného prostredia! Európsky týždeň mobility odštartoval zvýšenie povedomia o udržateľnej mobilite a pridali sa k tejto myšlienke aj rôzne známe tváre, osobnosti, či dokonca aj politici.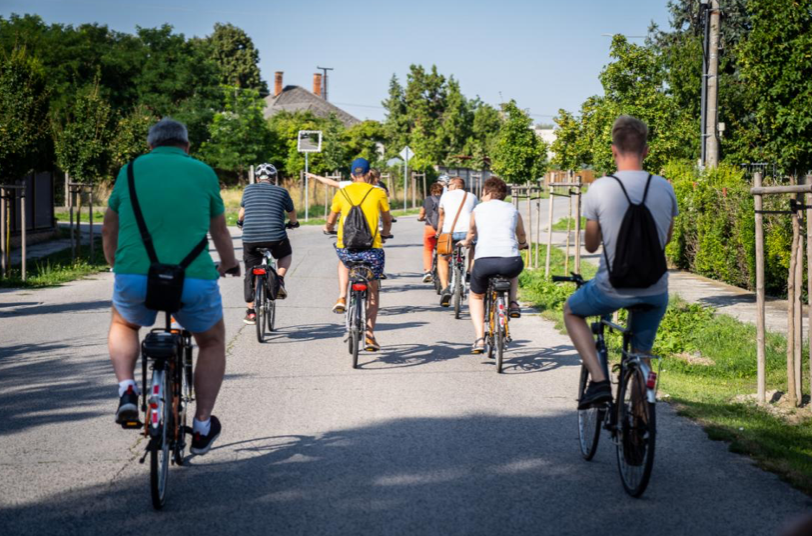 Európsky týždeň mobility sa koná v týždni od 16. do 22. septembra a má obyvateľom miest a obcí ukázať aj iné alternatíve formy dopravy, na aké sme zvyknutí. Vyhlasovateľom kampane je Ministerstvo životného prostredia SR, "záštitu nad aktuálnym ročníkom preberá minister životného prostredia Ján Budaj (OĽANO)," priblížila Pšenáková. Okrem iného V posledný deň Európskeho týždňa mobility, 22. septembra 2021, pripadá na Svetový deň bez áut. Preto budú môcť všetci obyvatelia cestovať prímestskými autobusmi zdarma a tentokrát sa nebude potrebné preukázať platných vodičským preukazom. Do národnej kampane, ktorej cieľom je upriamiť pozornosť spoločnosti na tému udržateľnej mobility a životného prostredia, sa tento rok zaregistrovalo celkovo 56 samospráv a desať participujúcich organizácií. Informovala o tom hovorkyňa Slovenskej agentúry životného prostredia Michaela Pšenáková.
Bicykel alebo kolobežka?
Už počas pandémie bolo vidno, že sa celkovo ľudia trocha preorientovali na dopravné prostriedky ako bicykel či kolobežka. Samotná kolobežka sa ukázala ako veľmi dobrý ťah, keďže v Bratislave, Trnave či Košiciach sa stala okamžitým hitom na prepravu do práce, či do školy. A ako podporili tyžden mobility a Svetový deň známe tváre?
Filip Jančík, svetoznámy huslista
"Po úspešnom turné, ktoré som ukončil minulý týždeň som si zakúpil krásnu elektrickú kolobežku, na krátke trasy po našom hlavnom meste je to ideálny prostriedok na dopravu, ktorý nezaťažuje životné prostredie a odľahčí miestne cestné komunikácie. Kampane, ktoré poukazujú na dôležitosť udržateľnosti a životného prostredia sú mi veľmi blízke a vždy ich rád podporím".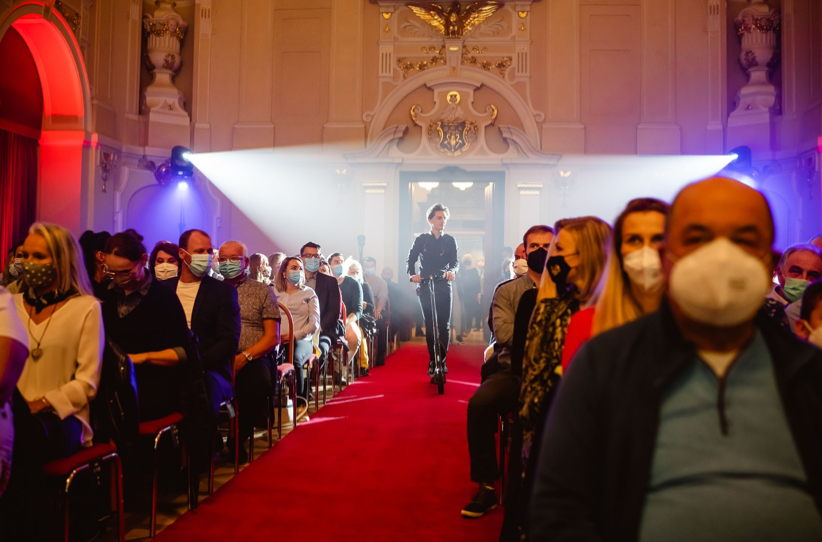 Matúš Krnčok, moderátor a rádiový spíker
Ja som bicyklový typ, skôr ako kolobežkový. Ale je to istá forma alternatívy ako dopomôcť ku zníženiu auto prepravy. Určite sa pokúsim naplánovať svoje aktivity tak, aby som počas dňa jazdil namiesto auta bicyklom. Nebude to po prvýkrát inak, minule som prišiel do práce bicyklom a bolo to rýchlejšie cez tie zápchy ako keby som vtedy šiel autom.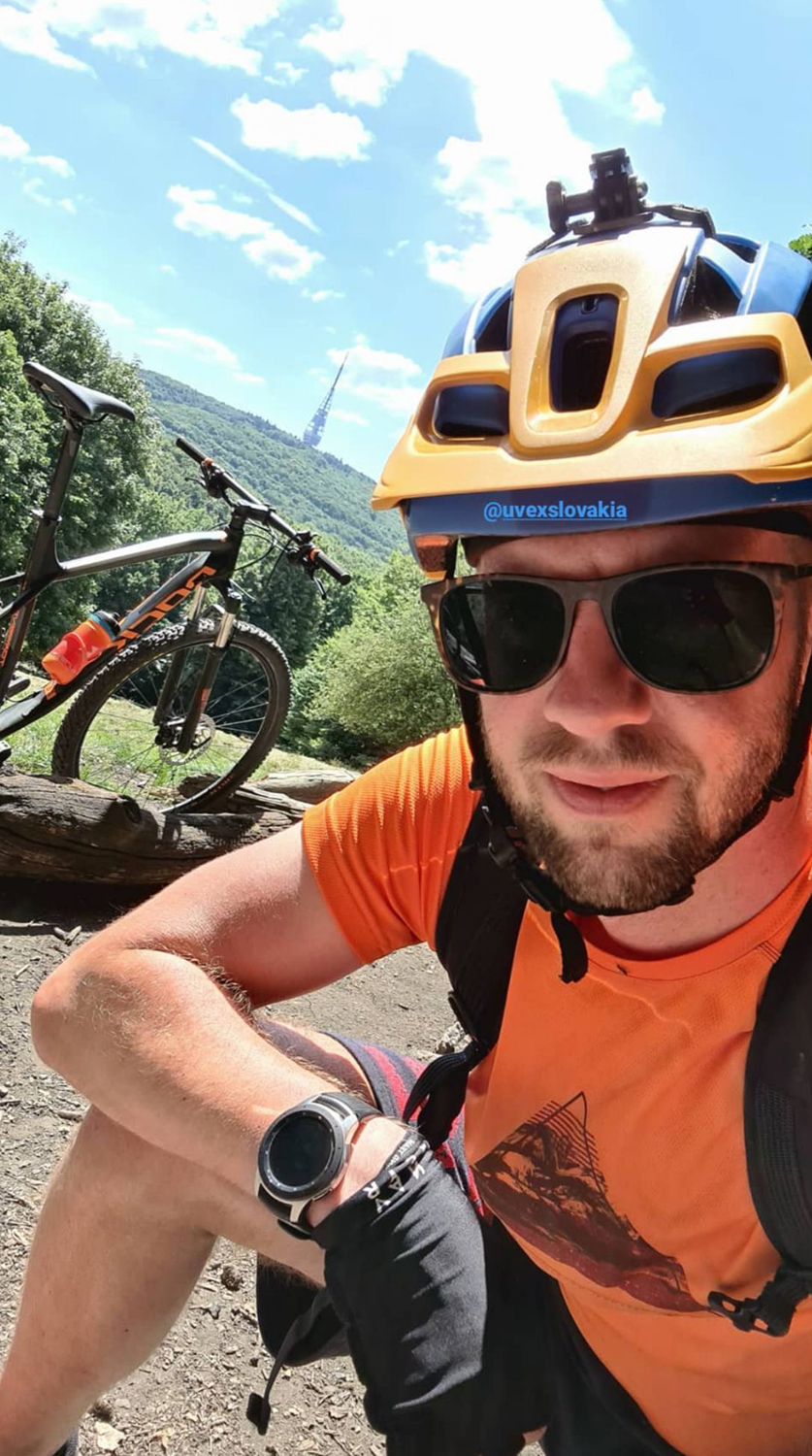 Thomas Puskailer, moderátor a spevák
"Deň bez áut je dôležitý deň a myšlienka, ale podľa mňa sa to dá aj v iných dňoch – cestovať ekologicky. Či už máme prácu, ktorá je ďaleko, tak sa dá využit mestská hromadná doprava. Vieme si nájsť vlastnú prepravu, ale som nesmierne rád, že už aj mestá podporujú túto tému eko mobility, kolobežky či elektro skútre. Ja som veľký zástanca zato, že keď nemusím ísť autom, nejdem, ale na koncerty, keď chodím mám hybridné auto alebo auto, čo má malú spotrebu. Čiže sa snažím nielen myslieť, ale aj konať ekologicky. Je to zdravšie pre našu Zem, ale aj pre nás. Lebo keď chodím na tom bicykli hore – dole, tak je to istá forma psychohygieny a udržujem si tým aj kondičku."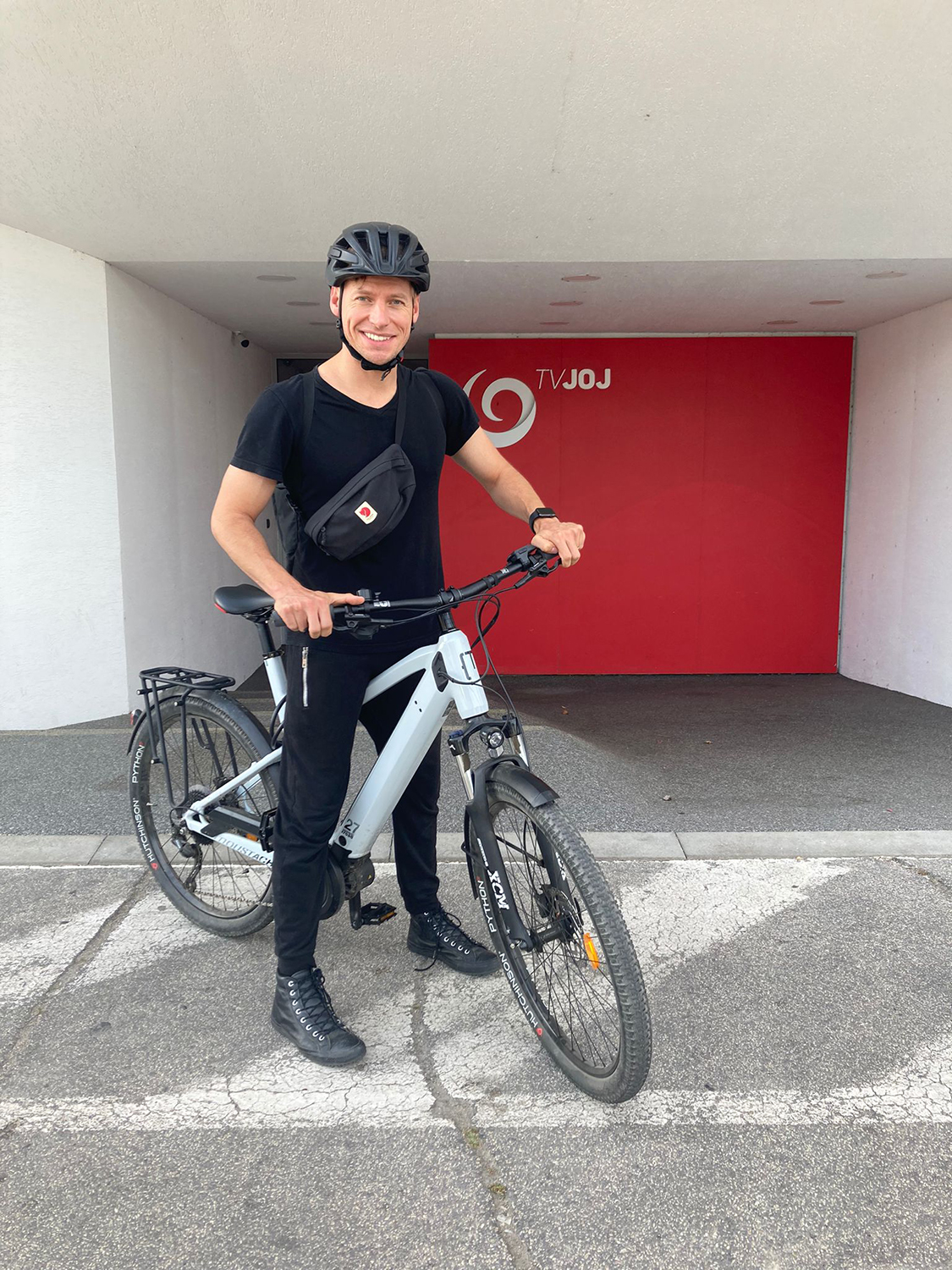 Týždeň podporila aj Železničná spoločnosť Slovensko či politici
Európsky týždeň mobility podporí v tomto roku aj Železničná spoločnosť Slovensko. Tá počas tohto týždňa ponúka všetkým cestujúcim prepravu za polovičné cestovné v osobných vlakoch a regionálnych expresoch v druhej vozňovej triede. Zároveň sa počas tohto týždňa budú vo vlakoch uvedených kategórií bezplatne prepravovať bicykle.
Jozef Viskupič, Trnavský župan
"Som rád, že naši obyvatelia mohli cestovať autobusmi bezplatne. Rozvoj udržateľnej mobility úzko súvisí s podporou cestovania verejnou dopravou. Neustále zatraktívňujeme jej služby, aby sme do prímestských autobusov dostali čo najviac cestujúcich. Aj vzhľadom na zmenu klímy a rastúcu potrebu ochrany životného prostredia uľahčujeme tiež cestovanie elektrokolobežkami či bicyklami. Zdraviu prospešnou alternatívou ostáva chôdza. Práve počas Európskeho týždňa mobility mali všetci príležitosť vyskúšať si vymeniť auto za ekologickejší dopravný prostriedok a následne v tom vytrvať." Dokonca šesť múzeí a dve galérie v pôsobnosti župy bude možné až do konca októbra navštíviť taktiež bezplatne. Podmienkou je, aby sa návštevníci pri vstupe preukázali platným cestovným lístkom z prímestského autobusu vydaného počas Európskeho týždňa mobility. Ide napríklad o Galériu Jána Koniarka v Trnave, Záhorskú galériu Jána Mudrocha v Senici alebo Záhorské múzeum v Skalici.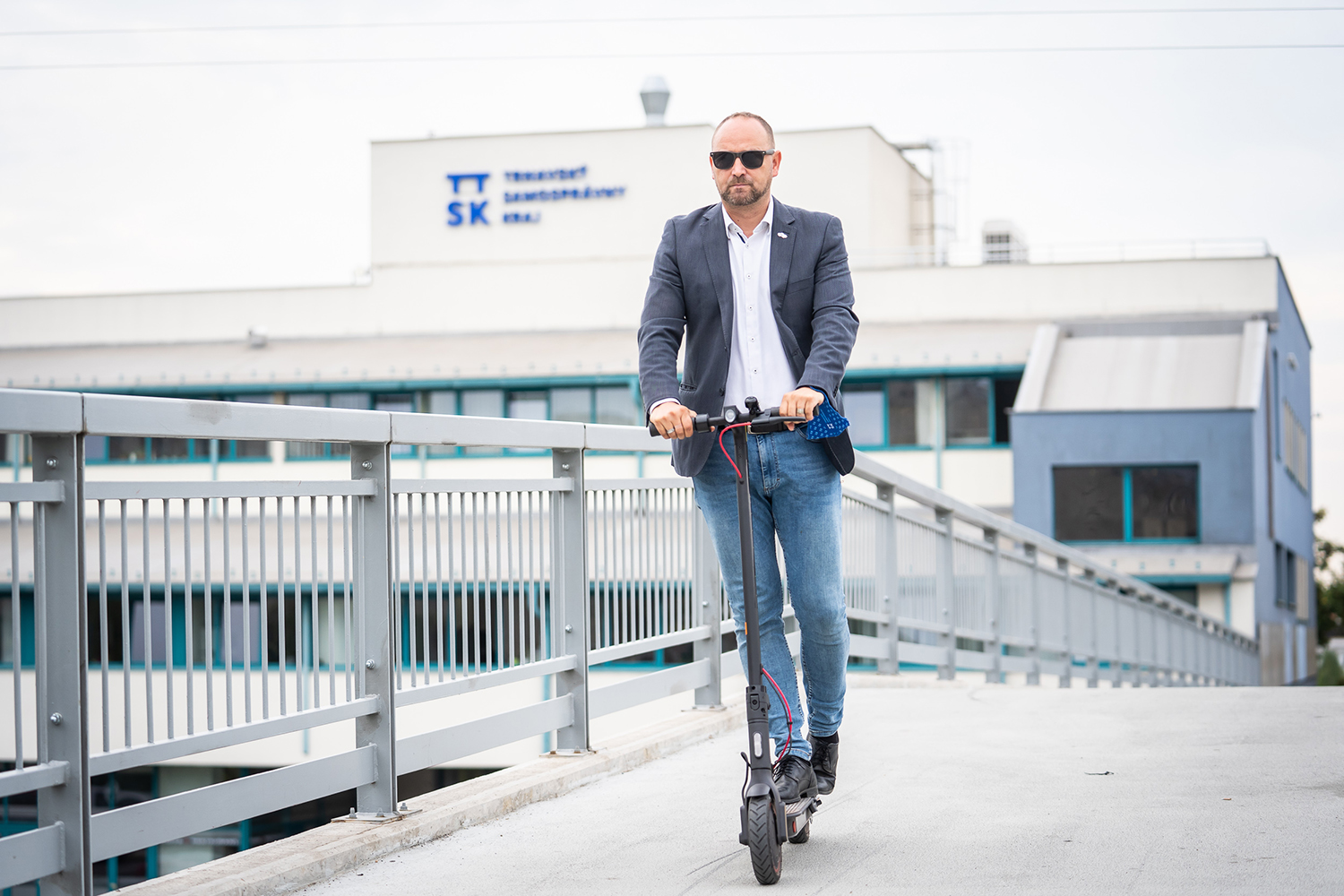 Mgr. Branislav Gröhling, Minister školstva, vedy, výskumu a športu
"Do týždňa mobility som zapojil tak, že na zasadnutie vlády som išiel kolobežkou. Rád využívam aj iné spôsoby prepravy, ak to situácia umožňuje. Napríklad rád behávam do práce. Je to ekologickejšie a zároveň tak máme dostatok pohybu. Často tiež cestujem po Slovensku a navštevujem školy. Ak sa to dá, pri návštevách miest a škôl rád využívam napríklad zdieľané bicykle."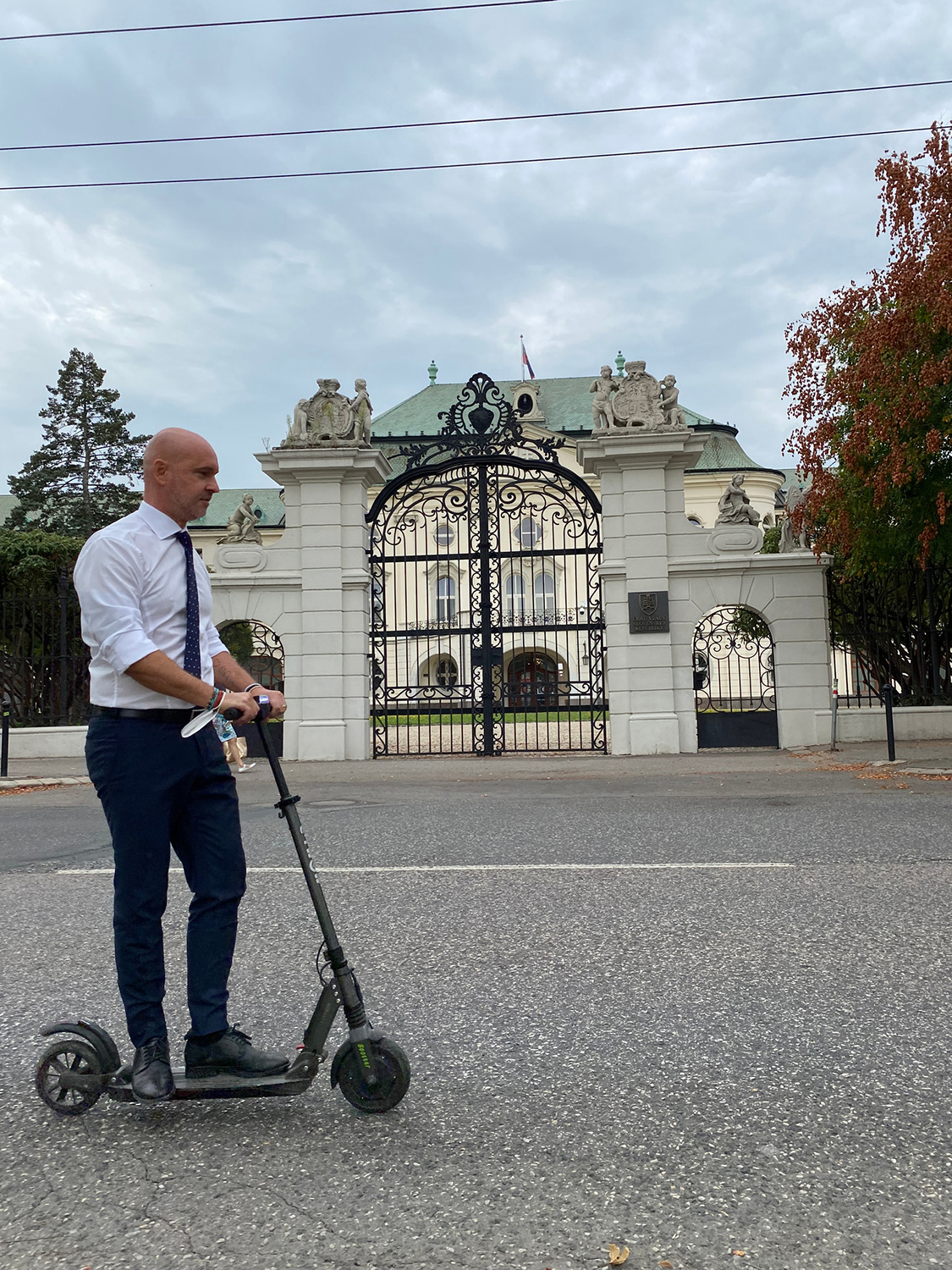 Veronika Strapková, speváčka a herečka
"Auto je pre mňa v časoch koncertov a hrania druhý domov. Skutočne milujem jazdiť autom. Keď som bývala v centre Bratislavy, do školy som ale radšej chodila električkou. Bicykel ma baví, ale skôr voľnočasovo, nakoľko nie som tak dobrý jazdec aby som sa v bratislavskej doprave a cyklotrasach pohyboval suverénne".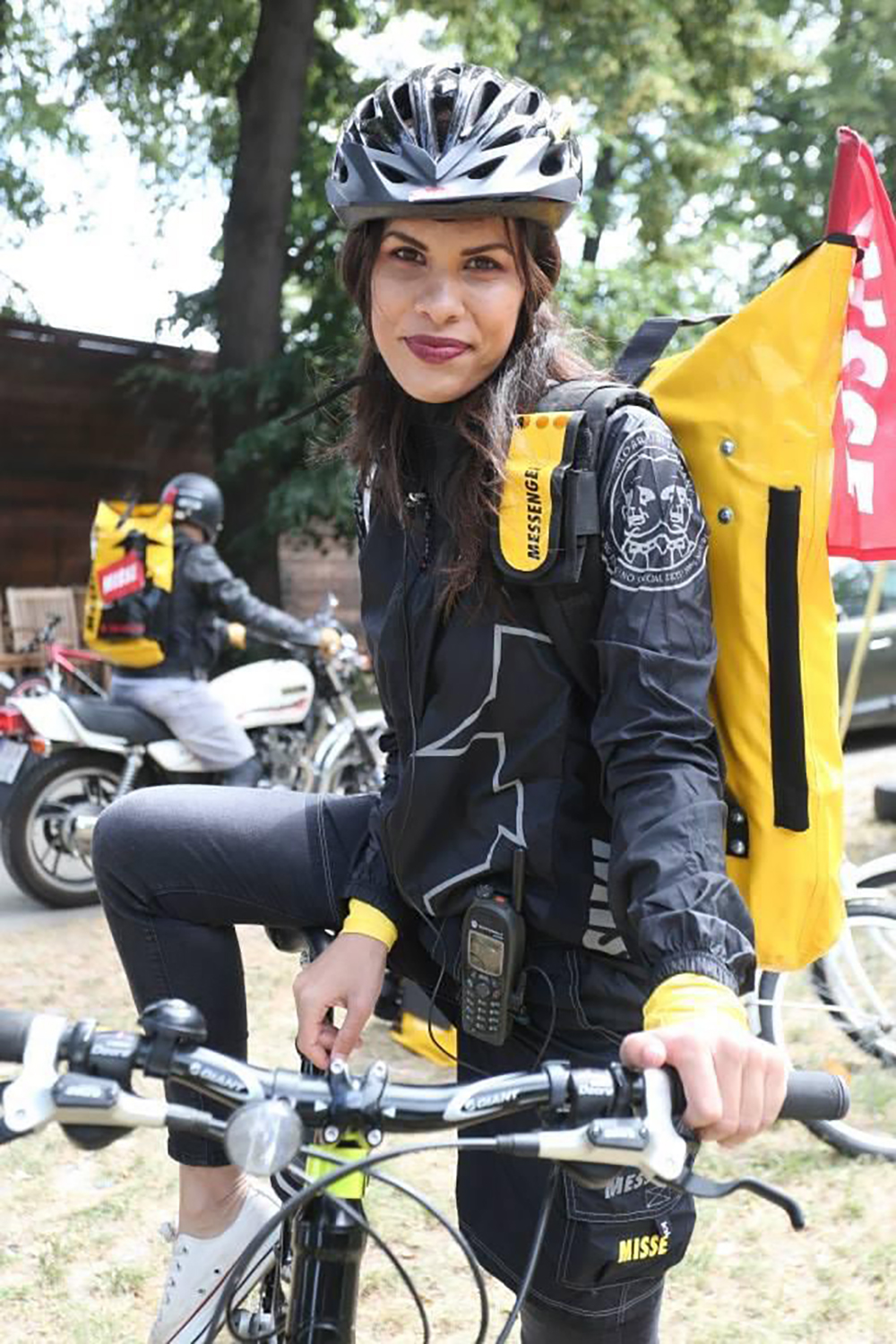 Yael / Matúš Kolarovský, spevák a herec
" Zatiaľ bývam mimo hlavného mesta, kde mám bicykel a vozím sa na ňom rád, takže skúsim túto myšlienku podporiť aj mimo Európskeho týždňa mobility. Myslím si, že len týždeň ľuďom nepomôže nato, aby sme zmenili pohľad na prepravu autom. Stále tu máme ľudí, ktorí si bez neho nevedia predstaviť život, každopádne je to skvelý nápad ukázať ľuďom hromadnú dopravu tým, že si vyskúšajú počas tohto tyždňa aj benefity či dopravu zdrama na Svetový deň bez áut. Z kolobežky mám strach, chodí to rýchlo…takže sa tomu celkom úspešne vyhýbam, ale je super, že to decká využívajú :) Som nesmierne rád, že aspoň mladým ľuďom sa takýmto spôsobom dá ukázať, o to čo sa mestá snažia a to, že nie je vždycky nutné chodiť autom. Cesta električkou je niekedy pohodlnejšia a efektívnejšia, sám som veľmi rád chodieval električkou, čiže mi to príde ako skvelé riešenie dopravy".
Peter Hron, vedúci predaja a servisu osobnych vozidiel Auto – Impex
"Čo sa týka automobilového priemyslu, tak napríklad značka Nissan či Fiat už prešli na elektrický systém vozidiel. Ja som prešiel tiež na tento ekologickejší spôsob prepravy, aby som znížil svoju karbónovú stopu a úplne mi to stačí na ten môj denný režim. Do čoho ale aktuálne silne investujeme je dekarbonizácia dodáviek s elektrickým dukátom, kde máme rozbehnuté akurát testovanie dodávok v rôznych kuriérskych spoločnostiach, ktoré denne prepravia okolo 550 balíkov. A práve jedna taká dodávka vytvára ekvivalent za rok jednej domácnosti, čo sa týka vygnerovania CO2. Toto vidíme ako veľký challenge, konvertovať bežné úžitkové autá na tie elektrické. Ja som veľký zástanca integrovanej mobility, čiže ak idem na stretnutie niekde z domu, tak kombinujem hromadnú dopravu s kolobežkou. Je to ekologickejšie a miestami aj rýchlejšie. Život v meste sa dá realizovať, aj keď nechá auto doma a pôjde kolobežkou, či MHD. Čo vidím však, že chýba je prepojenie toho štátneho a súkromného sektora vrámci tejto mobility, žeby mal človek tie možnosti pod jednou strechou a vedel by si plánovať cestu na základe svojej požiadavky. V Berlíne funguje integrovaná mobilita veľmi dobre, kde si len navodíte cestu z bodu A do bodu B a ukážu sa vám rôzne možnosti prepojené s dopravnými prostriedkami, ktoré máte najbližšie pri najbližších zástavok. Verím, že je to aj naša budúcnosť".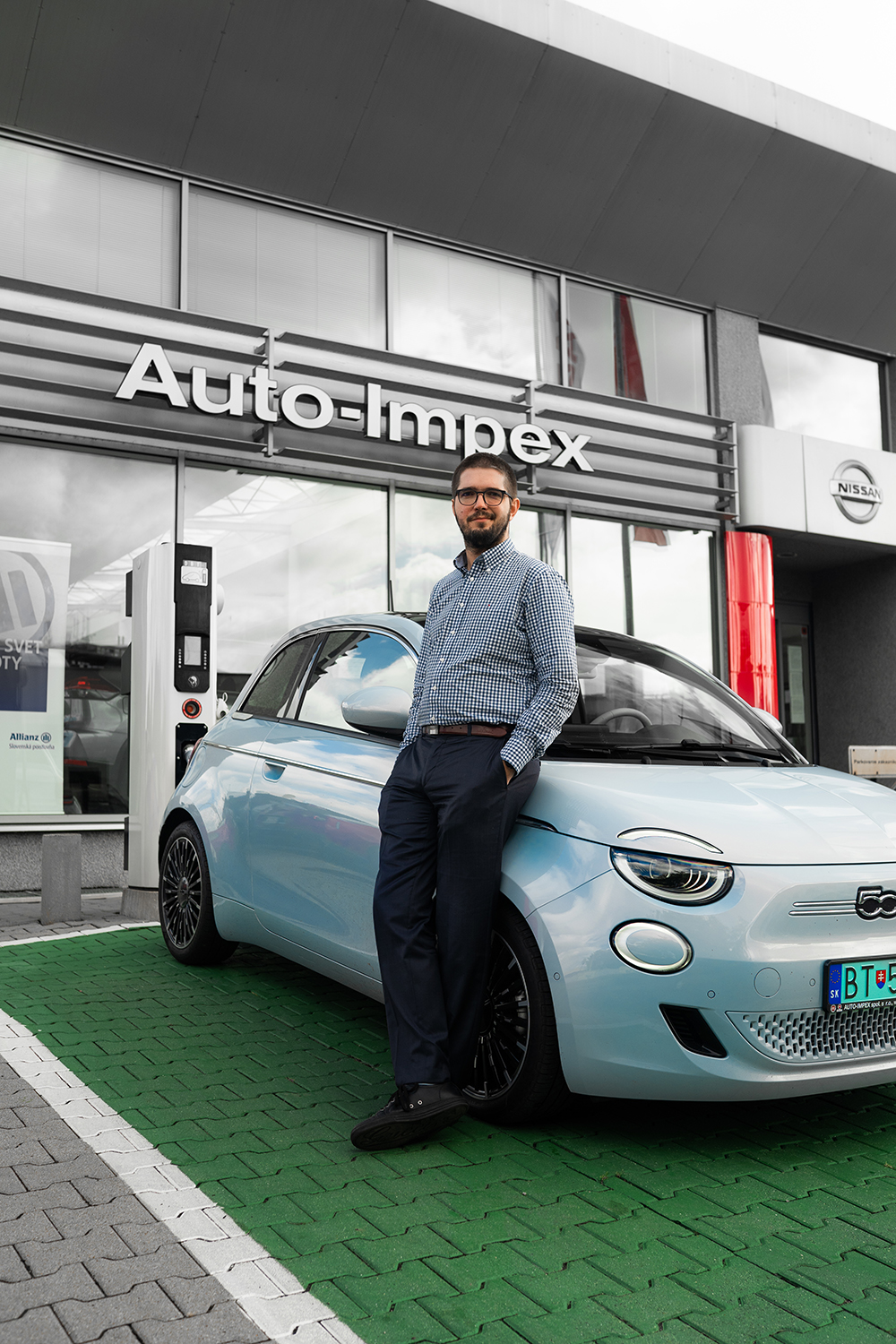 Majself, raper
"Z môjho pohľadu je to veľmi dobrý nápad, pokojne aj každý mesiac by sa mohlo toto organizovať, aj podobne enviromentálne kampane na podporu zlepšenia životného prostredia okolo nás. Vidím benefit, že ľudia sa začnú trocha aj viac hýbať a budú tým viac chrániť prírodu. Ja sa snažím podľa takéhoto špeciálneho týždňa viac hýbať, či už bicyklom či kolobežkou".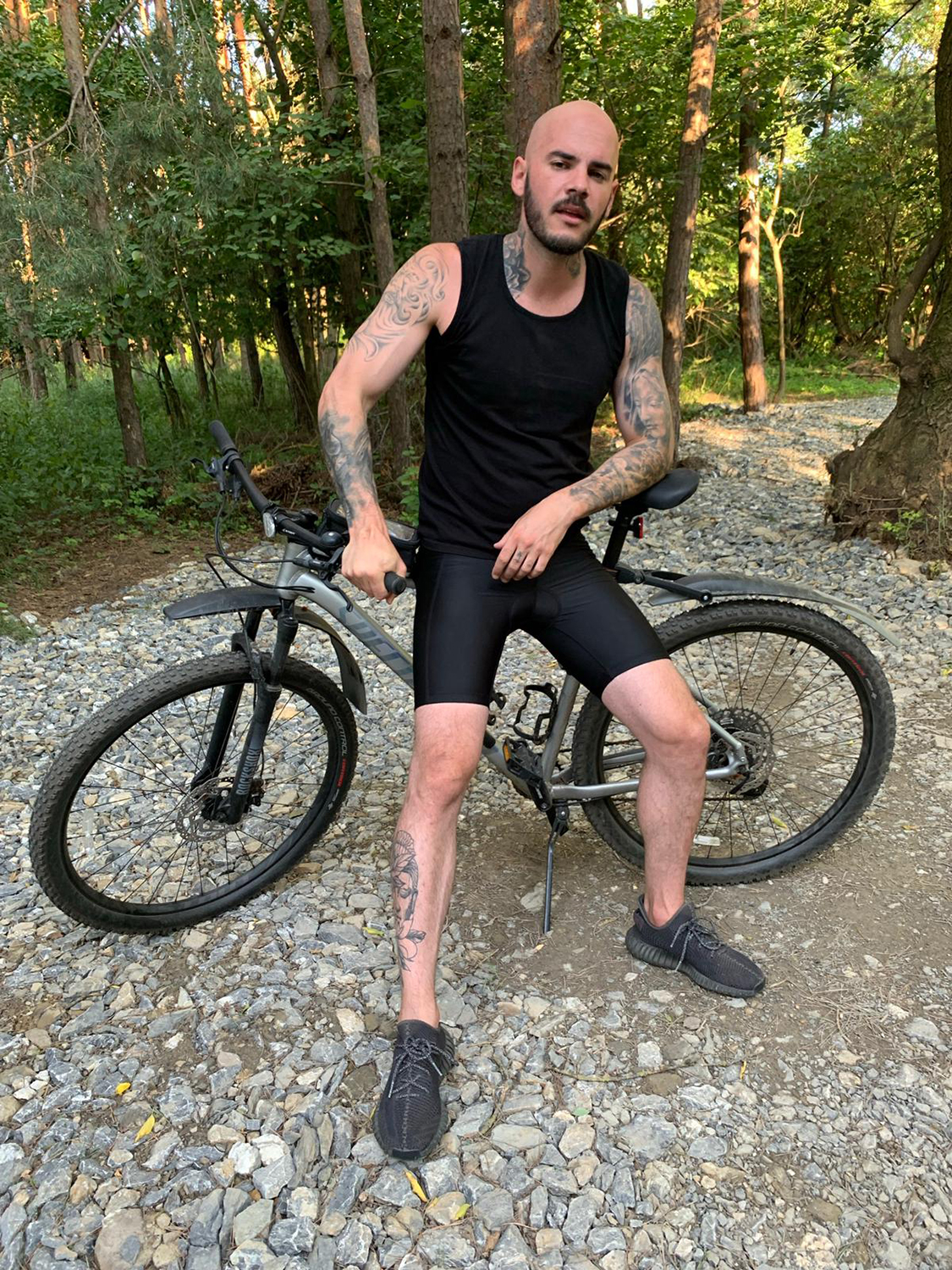 Dominika Mirgová, speváčka
"Nebývam priamo v Trnave, takže prepraviť sa z dediny do mesta riešim autom. Ale som skôr za bicykel ako kolobežku je to podľa mňa super využívať ho vrámci športu, ľudia sa aspoň viac hýbu.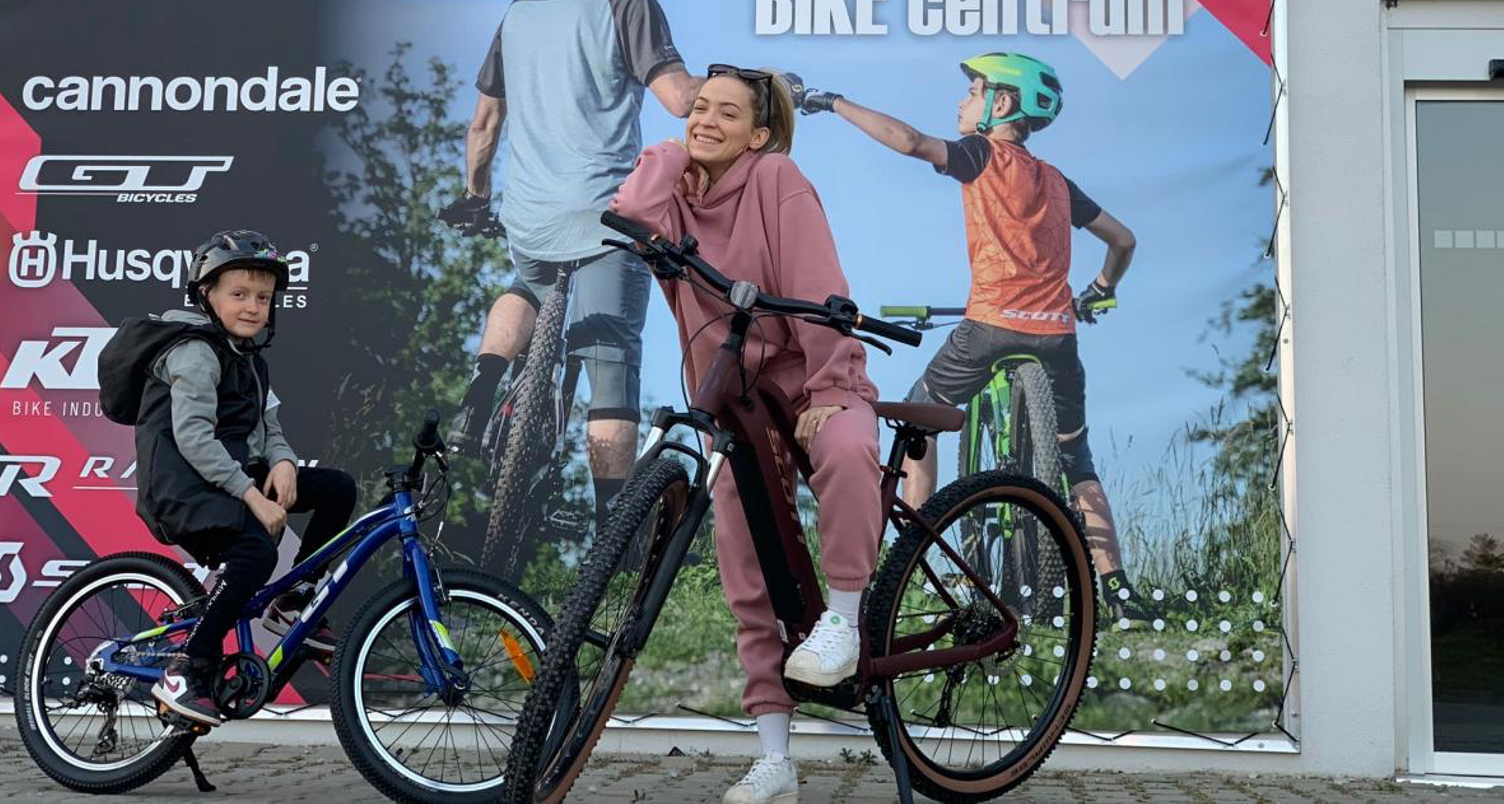 Zdroj: TS
Foto: Michal Petrík, Mucha ebikes, Auto Impex