"Kráľovnej Rock'N'Rollu" Suzi Quatro vyjde 29. marca 2019 nový album No Control na značke SPV/Steamhammer. Albumu bude 15. februára predchádzať pilotný singel No Soul/No Control. Speváčku čaká hustý koncertný rok, počas ktorého odohrá veľké britsko-austrálsko-európske turné. Dve koncertné zastávky urobí Suzi na Slovensku a jednu v Českej republike, na jej koncert sa môžete vybrať do Trenčína, Bratislavy alebo aj do Olomouca.
Suzi Quatro pôsobí na hudobnej scéne viac ako 50 rokov. Obohatila ju o množstvo dnes už legendárnych rockových hitov ako napríklad Can The Can, 48 Crash, If You Can't Give Me Love, She's In Love With You, Devil Gate Drive, alebo aj duet s Chrisom Normanom Stumblin' In.
Po ôsmich rokoch od zverejnenia albumu In The Spotlight vydá Suzi Quatro nový album nazvaný No Control 29. marca 2019 na nemeckej značke SPV/Steamhammer.
Suzi na album nahrala jedenásť nových piesní a pridala dve bonusové nahrávky. Na No Control po prvýkrát spolupracuje so svojím synom Richardom Tuckeym.
Suzi Quatro s kapelou sa v rámci Tour 2019 vyberie do Veľkej Británie, Austrálie a Európy. Turné v týchto dňoch obsahuje 55 zverejnených koncertov. Koncertný program bude okrem legendárnych hitov samozrejme obsahovať aj výber skladieb z nového albumu. "Nikdy som neprestala vydávať albumy. Back To The Drive vyšiel v roku 2006, In The Spotlight v roku 2011 a Quatro, Scott & Powell v roku 2016," hovorí držiteľka čestného doktorátu hudby Oxfordskej univerzity Suzi Quatro. "Tieto albumy boli vymyslené a naplánované do najmenšieho detailu. Na všetky tri som veľmi hrdá. Ale môj nový album No Control je ako divé zviera, živelný a nespútaný."
Na tému spolupráce s vydavateľstvom SPV/Steamhammer Suzi Quatro hovorí: "Som veľmi rada, že môj nový album vyjde na SPV/Steamhammer. Som pripravená na moju rock'n'rollovú cestu v roku 2019!"
Olly Hahn (A&R/ Produktový manažér labelu Steamhammer) je poctený touto spoluprácou s najväčšou ženskou legendou rocku: "Suzi Quatro, najväčšia kráľovná rock'n'rollu, sa pripojila k našim umelcom, na zoznam SPV. Mnohí z nás sme vyrastali na jej fantastických hitoch, bol to aj môj prípad. Aj preto som hrdý a poctený, že jej môžeme vydať nový štúdiový album."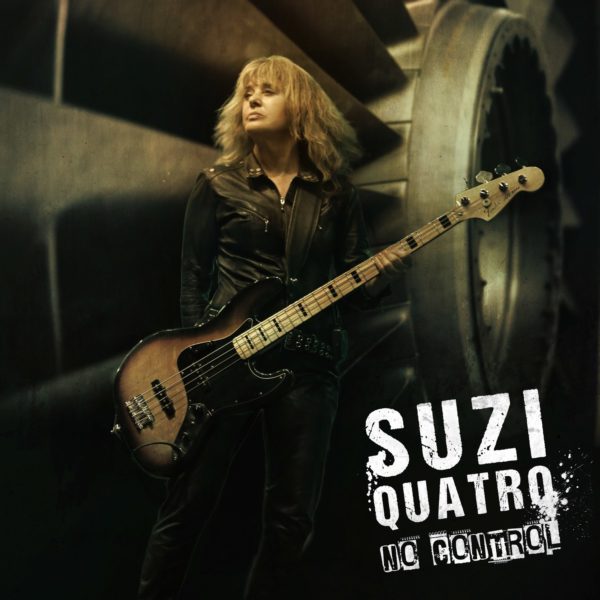 SUZI QUATRO live 2019
European Tour
22.03. SLO-Trencin – Sportova Hala
23.03. SLO-Bratislava – Istropolis
24.03. CZ-Olomouc – Clarion Congress Hotel
27.07. CH-Fahrwangen – Open Air
14.09. DK- Knebel – Fuglsocentret
www.suziquatro.com
https://de-de.facebook.com/Suziquatrorocks/
https://twitter.com/suzi_quatro
Vstupenky
Trenčín https://vstupenky.maxiticket.sk/suzi-quatro-trencin-2019
Bratislava https://vstupenky.maxiticket.sk/suzi-quatro-bratislava-2019
Olomouc https://goout.net/cs/listky/suzi-quatro/rgnd/
Udalosti na FB
Trenčín https://www.facebook.com/events/272228933486830/
Bratislava https://www.facebook.com/events/333358677227322/
Olomouc https://www.facebook.com/events/754399634900751/
Zdroj: SPV/Steamhammer
Preklad a úprava: Bibiána Grebeňová Šedivá, Agentúra KVAS