Prišlo To Zase Raz – to je názov novej skladby Superstaristu Amosa Jordána Dragošeka. 26-ročný Amos je autorom textu aj hudby a dokonca si nahral aj všetky nástroje. Amosa obávaný kritik Pavol Habera v nedávno skončenej Superstar označil za jedného z najlepších chlapcov v súťaži. Tento muzikant s neobvyklým menom už dlhšie pracuje na vlastných pesničkách a teraz prichádza s debutovým singlom, doprevádzaným aj atraktívnym videoklipom.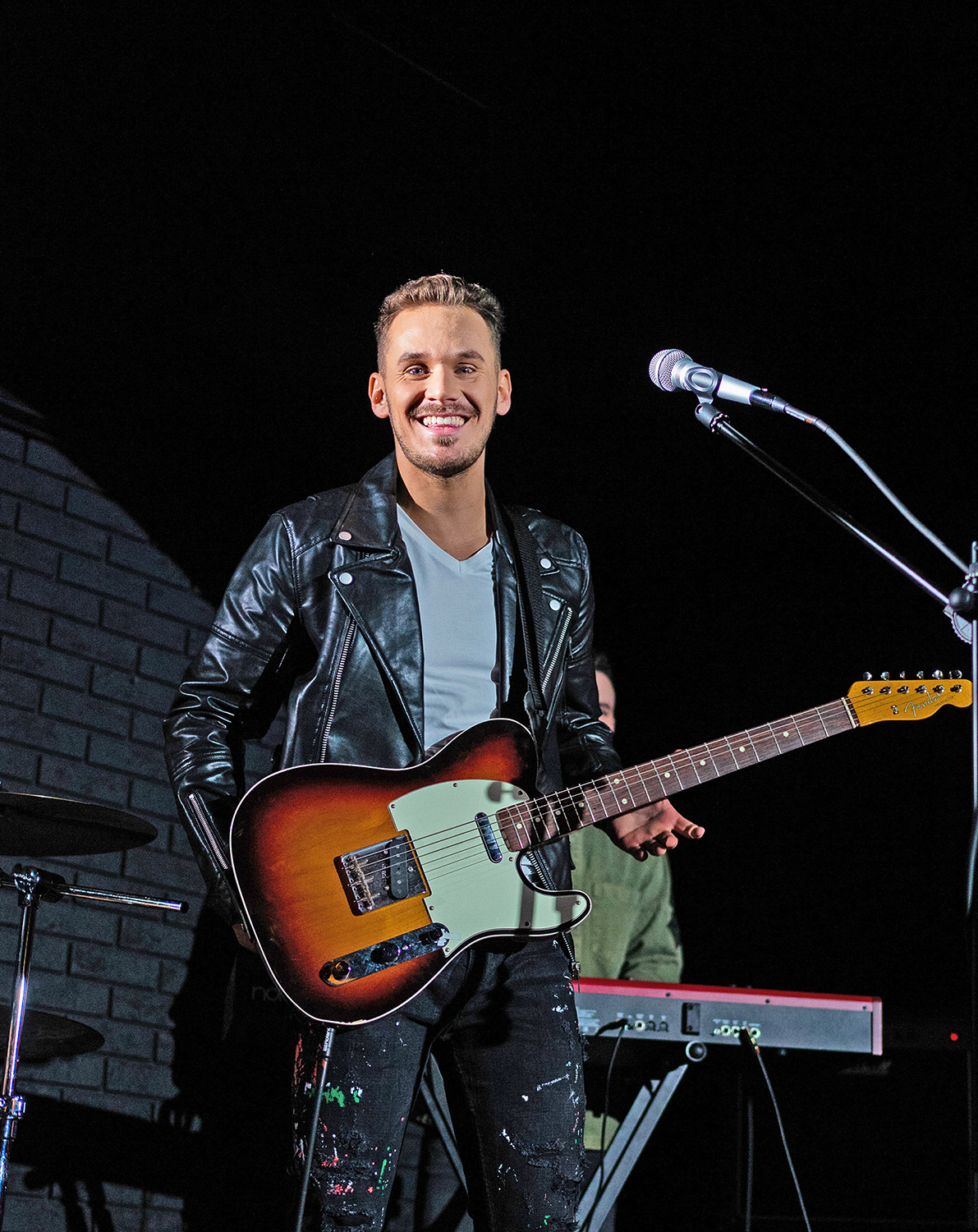 Pesničku mixoval producent, ktorý spolupracuje s Taylor Swift či Zaynom
Americký producent TJ Routon sa postaral o mix a mastering – Amos tak patrí k menám ako Taylor Swift či Zayn, ktoré s Routonom spolupracujú.
Ako dodáva Amos: "Potrpím si na špičkovú kvalitu – aj preto sme pesničku pilovali niekoľko mesiacov a ladili sme detaily a hlavne celkový sound, ktorému dala aj táto medzinárodná spolupráca svetový rozmer".
S bicími mu pomohol brat Joel – bubeník, s ktorým spolu založili label Dra Bros.
Ako pesnička Prišlo To Zase Raz vznikala?
"Pesnička sa nahrávala u mňa doma. Gitaru a basu som nahral ako prvú, nasledoval hammond a klavír, ktoré som nahrával cez počítač. Bicie sme vypilovali spolu s bratom. Spev a vokály sa dávali dokopy u Jožka Šarišského v Timothy Sound v Prešove.
Na záver som pieseň poslal do Ameriky, kde ju mixoval a mastroval TJ Routon, vysvetľuje vznik piesne Amos Jordán Dragošek. "
V klipe nie je núdza o posteľové scény
Videoklip sa natáčal v Bratislave na rôznych lokáciách.
Ústredným motívom klipu je milostný románik, ktorý stvárnil vo videu sám Amos s modelkou Monicou Van Windergen.
"Nebolo ľahké hrať posteľové scény s niekým koho nepoznáte a ešte k tomu pred kamerami. Ale po pár minútach sme sa obaja uvoľnili a išlo to oveľa prirodzenejšie."
O videoklip sa postaral Martin Miko z Illuminate Production, ktorý má na konte viacero klipov pre známe mená hudobnej scény.
Buskoval v Londýne aj v Zurichu, v Bratislave teraz chystá debutový album
Rodený bystričan Amos Jordán je hudobný samouk – už od mala je však zvyknutý vystupovať s gitarou. V roku 2018 sa začal naplno venovať hraniu a songwritingu.
V Londýne ho v súťaži vybrali spomedzi stoviek hudobníkov ako oficiálneho buskera, ktorý hrával na najprestížnejších námestiach a uliciach britskej metropoly.
V roku 2021 sa vrátil spať na Slovensko, kde sa zúčastnil na šou Slovensko hľadá Superstar. Momentálne sa naplno venuje hudobnej produkcii a svojim novým pesničkám, tvorí v angličtine aj v slovenčine.
Inšpiráciou piesne bolo nezabudnuteľné dievča
"Väčšinou ma kopne múza, keď mi je ťažšie na duši alebo spomínam na niečo krásne – a tak tomu bolo aj v prípade singlu Prišlo to zase raz.
Keď nečakane príde niekto, kto vás úplne poblázni, následne to často vedie k udalostiam, ktoré to ešte viac zosilnia a zároveň skomplikujú. Vy ale viete, že teraz na to nie je čas a že si nemôžete dovoliť byť oddaný pocitu zamilovanosti. Lebo, lebo, lebo…
Pieseň je o tom, že aj keď sa snažíme vzpierať, pokiaľ je to naozaj skutočné, je to márna snaha, lebo boj so srdcom sa dá len poťažko vyhrať," konštatuje s úsmevom Amos.
Informácie a novinky o Amosovi Jordánovi Dragošekovi nájdte na jeho Instagrame: https://www.instagram.com/amosjordan_official/ a Facebook stránke: https://www.facebook.com/amosjordan.official
Zdroj: TS