Richard Grimm, pôsobiaci aj pod pseudonymom Boh Vajec, sa okrem svojho sólového a ďalších iných projektov ako God and Eve, Sokolská 18 alebo Raptor Koch venuje aj skladaniu v oblasti klasickej hudby. Začiatkom marca mu na značke Slnko Records vyšiel piesňový cyklus 8 miniatúr pre dychové sexteto a bicie nástroje.
Richard Grimm pôsobí na pražskej HAMU v odbore kompozícia. V oblasti vážnej hudby má rozrobených viacero projektov. Jeho tvorba pre sláčikové kvarteto už odznela naživo v rámci festivalu Konvergencie. Prvotina v podobe klavírnych štvorručiek sa zase ocitla na CD "Slovak piano music for four hands" od skladateliek a interpretiek Kristíny Smetanovej a Júlii Stahl Novosedlíkovej.
Aktuálne dielo 8 miniatúr pre dychové sexteto a bicie nástroje je piesňový cyklus, príbeh, pozostávajúci z ôsmich skladieb – piatich hlavných častí a troch spojovacích úsekov.
Názvy jednotlivých častí:
I_Disco for seniors
II_Post-funeral hope for the seniors, who remain
Clutch 1
III_April
Clutch 2
IV_Voltage
Clutch 3
V_Dogs are stupid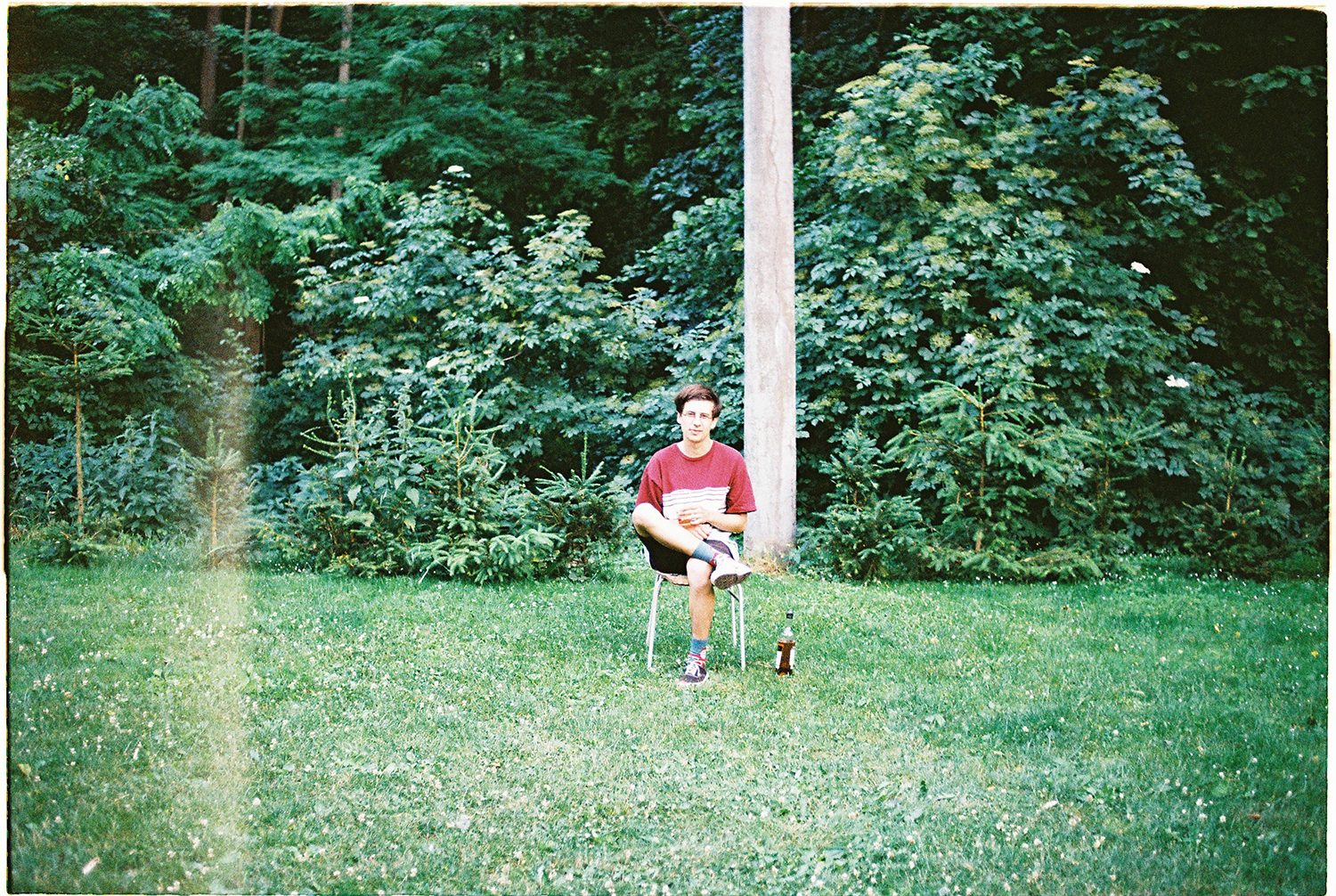 Cyklus bol písaný počas prvého roka štúdia na Pražskej HAMU a nahraný Ensemblom dell'Arte v zložení: Barbora Gálová (pikola), Martina Kuštárová (flauta), Júlia Galova (hoboj), Jozef Eliáš (klarinet), Richard Košický (fagot), Lukáš Golej (lesný roh), Kiril Stoyanov (perkusie) pod taktovkou dirigenta Konstantina Ilivieskeho v priestoroch nového kultúrneho centra P*akt.
Hudba vznikla s podporou Nadácie Tatra Banka v spolupráci s Dobrý deň OZ a vychádza, ako prvá klasická nahrávka, pod hlavičkou vydavateľstva Slnko Records.
Ďalšie linky
Album vo formáte FLAC, MP3 + notový zápis: https://www.slnkorecords.sk/richard-grimm/8-miniatur-pre-dychove-sexteto-a-bicie-nastroje
Album na streamovacích službách: https://slnko.lnk.to/8miniatur
Zdroj: TS