Viete ako sa povie po rusínsky Láska neumiera? Ľubov neumerať. A presne tak sa volá aj špeciálna verzia titulnej piesne seriálu Slovania, ktorú vo svojom materinskom jazyku naspieval Štefan Štec spoločne so skupinou Fajta a jej autorkou Janou Kirschner.
Od premiéry piesne Láska neumiera ubehli štyri mesiace. Za ten čas sa skladba, ktorú zložila Jana Kirschner, stala 10-krát najhranejšou piesňou slovenských rádií. V novej verzii skladby si jej autorka vymenila rolu so Štefanom Štecom, ktorý pôvodný text piesne preložil do rušínčiny a nahral ho so skupinou Fajta.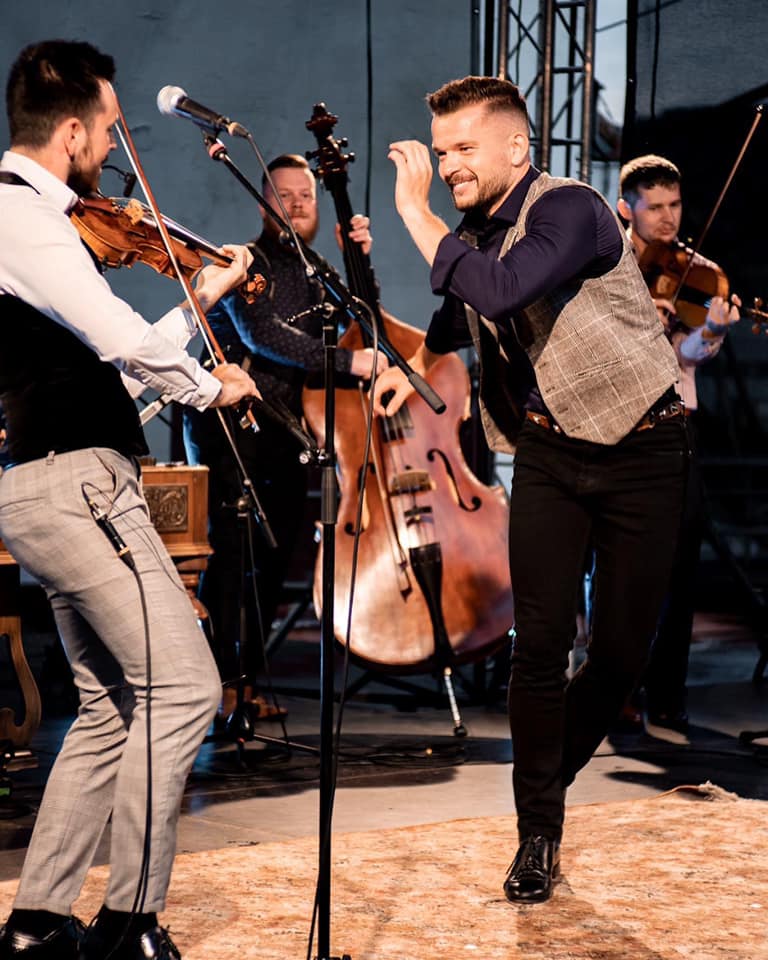 "Musím povedať, že výmena rolí bol Jankin nápad. Už od začiatku sa pohrávala s touto myšlienkou. Je to pre mňa, ako príslušníka menšiny, veľká vec! Sme zvyknutí, že sa naše zväčša rusínske skladby prekladajú do slovenčiny, aby im ľudia rozumeli. Toto je však nová situácia. Etablovaná umelkyňa poskytne svoju skladbu, aby vyšla v rusínskom znení. Je to krásny pocit a zároveň prejav úcty menšinám," teší sa zo spolupráce Štefan Štec.
Ako pôvodná tak aj rusínska verzia piesne vznikala počas pandémie na trati Londýn – Košice. A aj keď ide už o druhú spoluprácu Jany Kirschner so Štefanom Štecom, osobne sa ešte nikdy nestretli.
"Bolo to náročnejšie, pretože pri tvorbe a vôbec umeleckom procese sa niektoré záležitosti nedajú napísať do správy. Ale toto je doba, ktorú žijeme a ktorá nás naučila improvizovať. Našťastie žijeme v čase technológií, takže spojením týchto všetkých faktorov sa nám pracovalo výborne a myslím si, že je to počuť aj vo výsledku," prezradil Štefan Štec.
Videoklip k novej verzii piesne vznikol zo záberov, ktoré počas nahrávania v štúdiu Klaksón, natočil kontrabasista Viliam Grega. O finálny strih sa postarala Vladimíra Vrbiňáková.
"Režisérom klipu je táto doba. My sme sa s kapelou v štúdiu spoločne nestretli. Protipandemické opatrenia nám to vtedy nedovolili. Každý z kapely mal presný čas nahrávania. Po celú dobu tam bol náš kontrabasista, ktorý je aj výborný fotograf. On nám urobil zábery, ktoré sa neskôr prestrihali do hudby. Atmosféra bola zvláštna, keďže sme tam nemohli byť spolu. Bolo to však po dlhej dobe, čo sme mohli prísť vôbec do štúdia. Cítiť to hlavne vo výslednom zvuku. Veľa energie a zápal pre novú vec! Mali sme neuveriteľnú chuť!" doplnil Štefan Štec.
Novú verziu piesne Láska neumiera si fanúšikovia Štefana Šteca budú môcť vypočuť už čoskoro na jeho letných koncertov.
ĽUBOV NEUMERAŤ/LÁSKA NEUMIERA – Štefan Štec & skupina Fajta feat. Jana Kirschner
Hudba: Jana Kirschner/Eddie Stevens, Text: Jana Kirschner, Rusínsky preklad: Štefan Štec
De duje vitor, što letyť jak ftach,
Što krŷje rika u synich hmlach,
Ťivko je drach i zvizd na nebi,
Voprosiv maj, jak odpoviďi.
Vidiv jes zvizdu,
Na nebi zvizdzu,
Do noči sije v serci jak ohyň,
Po zymňij noči raz, prŷjde deň,
Po liťi zyma i
Po zymi jar´.
I vitor voz´me
Šťasťa i žaľ,
I vitor voz´me,
Šťasťa i žaľ.
Nebij s´a smilo posmotriti, všŷtko je tak, jak maje bŷti,
A tam de strom, tam i zvir´a dŷchať, lem naša ľubov
neumerať.
Jak stado koňiv,
vťikať tot čas,
durnŷj čolovik,
dumať, že raz,
kiď nájde svoje misce v zemľi,
viriť, že dašto v ľuďach zminyť.
De duje vitor, što letyť jak ftach
Blyšťit s´a slŷza v tvojich očach,
Čolovik hŷne tak jak zvir´a,
Pro ľubov žŷje i umerať.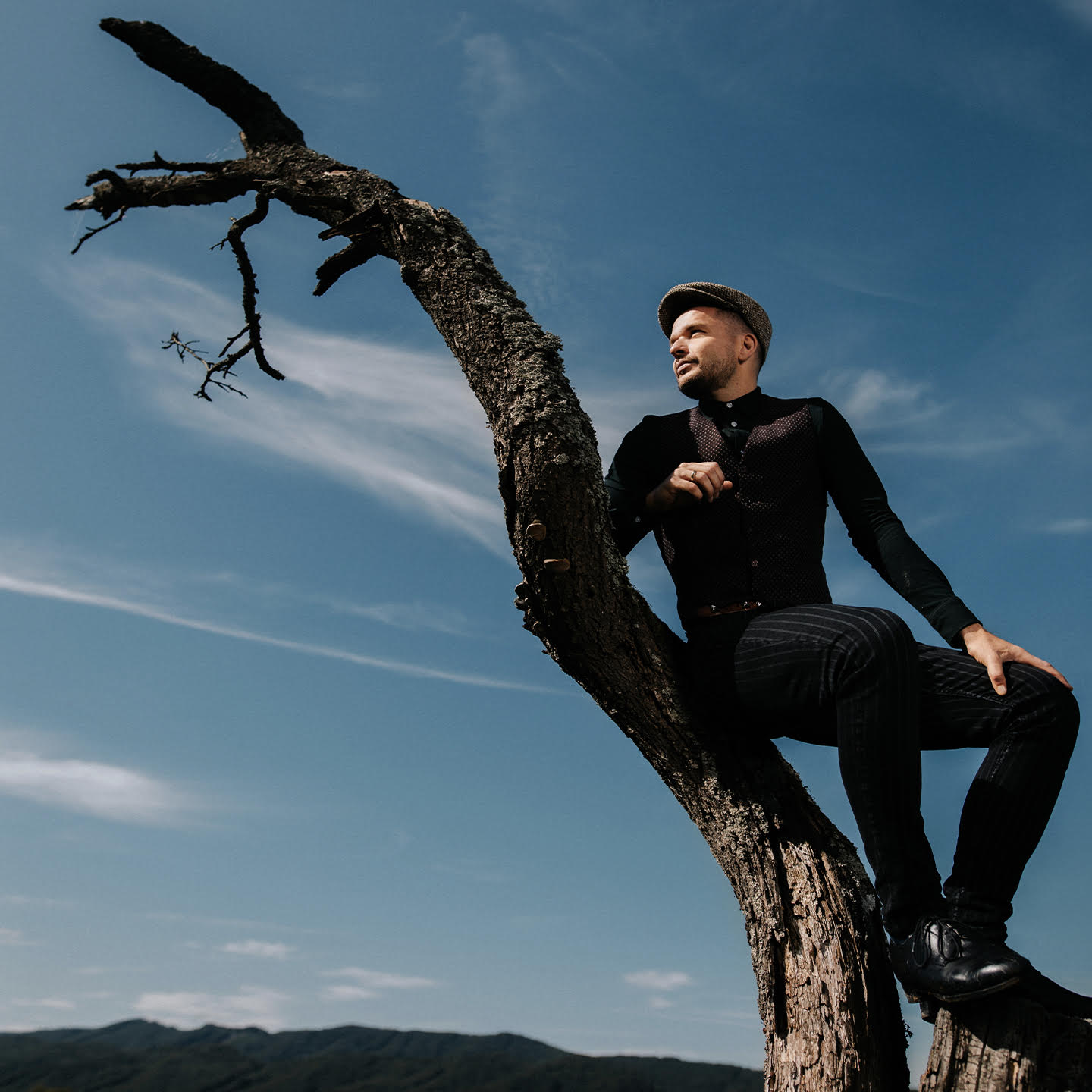 Zdroj: TS