Štefanovi Štecovi učarovali rómske ľudové rytmy. Nový singel Festival síce spieva v slovenčine, no priam z neho srší temperament a lá slávny Boban Markovič. Napokon, skladba vychádza z dvoch rómskych piesní, ktoré majú pôvod v Srbsku a v Rumunsku. Rómska tradičná kultúra Štefana nadchýna a ako sám hovorí, práve tradičné rómske hudby v minulosti na dedinách dávali formu nielen rusínskym melódiám. Vychutnajte si spolu s ním a jeho Fajtou tento úžasný výbuch temperamentu!
Známy propagátor rusínskeho folklóru Štefan Štec sa tentoraz vybral inou cestou. Jeho novinka Festival totiž vychádza z rómskych ľudových rytmov a má slovenský text. S myšlienkou naspievať takúto skladbu sa Štefan pohrával už dlhšie. Temperament rómskej menšiny a krása jej hudby ho úplne dostala!
"Už niekoľko rokov navštevujeme skvelý tanečný tábor vo Východnej, ktorý nesie názov Rozhybkosti. Iniciátormi sú kamaráti a výborní tanečníci, ktorí aj účinkujú v klipe k piesni Festival – Vlado Michalko a Fredo Lincke. Práve tam sme sa prvýkrát učili rómske tance zo Slovenska a Rumunska. Lektorom, ktorí nás to učili, hrala originálna rómska hudba a to na mňa urobilo veľký dojem, pretože táto hudba a tance sa nielen vyučovali cez deň, ale zneli aj celú noc pri ohni. Bolo to naozaj silné! Aj keď už nie som pravidelným účastníkom a lektorom tohto tábora, stále som mal potrebu zachytiť túto jedinečnú atmosféru v nejakej pesničke,"vysvetľuje Štefan Štec.
Napokon sa to podarilo a na svete je novinka, ktorá vychádza z dvoch pôvodných rómskych ľudových skladieb.
"Jedna je z oblasti v Rumunsku v okolí obce Szászcsávás a druhá, ktorá tvorí základ piesne, je rómska skladba zo Srbska. Poznal som ju v pôvodnej verzii od Marka a Bobana Markoviča. Práve tieto rómske skladby sa stali námetom a podkladom pre vytvorenie Festivalu, ktorý má oslavovať všetky folklórne festivaly, na ktoré sme sa už nesmierne tešili a ktoré nám chýbali. Moji muzikanti sa snažili hrať tradičným štýlom. Hlavne hra rómskych muzikantov z Rumunska je totiž veľmi špecifická. Sú tam presné štýlové postupy, ktoré robia charakter tejto hudby. Tým, že sa títo hudobníci ocitli aj na festivaloch u nás na Slovensku, naši kapelníci mali možnosť ich sledovať doslova priamo v teréne. Čo však inovovalo túto skladbu sú naši hostia a kamaráti na dychových nástrojoch Mário Gappa Garbera a Pavol Jeňo," dodáva Štefan Štec.
Tradičná rómska hudba je pre mladého umelca úžasným zdrojom energie. Navyše, má pocit, že v dnešnom rozhádanom svete sa treba spájať – aj prostredníctvom umenia. Slovenský text pesničky preto nie je náhodný. Jeho autorom je Martin Mihalčin, líder prešovskej kapely Heľenine oči.
"Už dávnejšie som mal možnosť stráviť skoro dva mesiace s výbornými rómskymi tanečníkmi, ktorí si hovorili "Romafest" z Rumunska na jednom spoločnom zájazde v Japonsku. V úplne inej kultúre som osobnejšie spoznával aj tú rómsku. Dodnes si udržiavame priateľstvá. Tiež sa mi často stáva, že mi píšu Rómovia zo Slovenska, že ich oslovuje moja hudba. Dokonca je niekoľko kapiel, ktoré hrajú moje pesničky a niekedy ich aj prekladajú do rómskeho jazyka. Je to veľmi milé. Taký stret kultúr národností, ktoré sa u nás, z tej hudobnej stránky, stále navzájom ovplyvňovali. A trvá to dodnes. Mal som tú potrebu spojiť rómsku hudbu, ktorá mi evokuje festival "Rozhybkosti" či vôbec festivalovú atmosféru so slovenským textom, ktorý je našim spoločným dorozumievacím nástrojom, aby sme si veštci rozumeli. Zvlášť dnes je veľmi dôležité, aby sme boli zrozumiteľní," uzatvára Štefan Štec.
Pieseň Festival dostala aj krásnu video podobu. Nakrútil ho Martin Krestián, ktorý použil aj zábery z minulých ročníkov tanečného festivalu Rozhybkosti, ktoré organizátori radi poskytli.
"So Štefanom spája náš festival silné puto. Boli ročníky, kedy bol na Rozhybkosti lektorom, v roku 2019 sme zažili jeho fenomenálny koncert, preto keď prišla z jeho strany táto ponuka, nemali sme o čom rozmýšľať. Prirodzene, ako to už so Štefanom býva, výsledok je ešte lepší ako sme si predstavovali. Ideálna skladba na zníženie pocitu úzkosti. Pôsobí ako životabudič, ktorý Vás poriadne nakopne. Mohli by ju dávať na predpis lekári. Skladbou sa mu podarilo vystihnúť skutočnú atmosféru festivalu a má tiež schopnosť veľmi jemne prepájať minulosť so súčasnosťou. Skladba je dynamická a fajne šťavnatá, tak nech nabije čo najviac ľudí,"uzatvára riaditeľ festivalu Rozhybkosti Vladimír Michalko.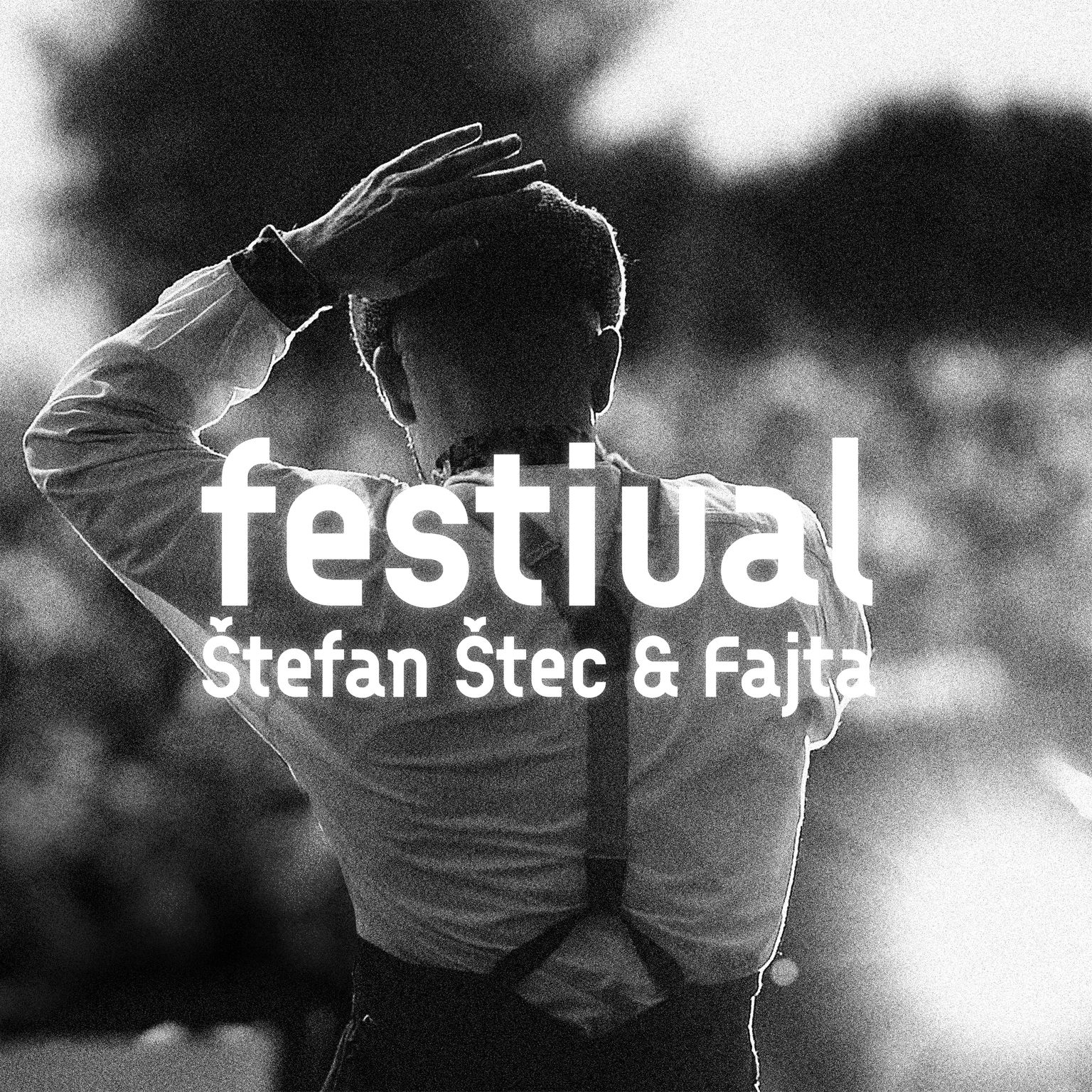 Zdroj: PROPAGANDA HOUSE
Foto: Viliam Grega