Detská televízna stanica Minimax má od augusta nový šat. Moderný vzhľad a rozšírený obsah však malých divákov nepripraví o ich obľúbené postavy, naopak sa môžu tešiť aj na ďalších kamarátov. Ikonickou obručou v logu, ktorú kreatívny tím oživil, vstúpia deti do vzrušujúceho sveta plného zábavy a dobrodružstva. Najnovšie program Minimaxu obsiahne viac príbehov a seriálov aj pre staršie deti, ktoré sa budú môcť z bezpečia domova vydávať za dych berúcimi zážitkami.
Veselé, náučné aj vzdelávacie, také sú relácie na TV Minimax. September prinesie malým divákom premiérové série hneď niekoľkých seriálov.
Odpáľ, jednorožec!
Predstavte si, že máte svoj svet, ciele, ktoré chcete dosiahnuť a záujmy úplne odlišné od tých, ktorými sa bavia vaši rovesníci. Ctižiadostivá Alice je presne taká. Typicky dievčenské veci ako trblietky a jednorožce ju vôbec nezaujímajú, lenže potom sa jej do života jeden uletený jednorožec vrúti a prehlási sa jej najlepším kamarátom. Postupne sa postará o to, aby Alice do svojho života zaradila aj trochu zábavy a to aj za cenu, že je jej občas tŕňom v oku. Títo dvaja sú dôkazom, že láska nehnevaná nie je milovaná.
Sova a jej netradiční kamaráti
Tolerancia a vzájomná úcta sú v živote veľmi dôležité. Každý sme iný, čo je úplne v poriadku, inak by to predsa bola nuda, je však potrebné tieto odlišnosti rešpektovať. Mrzutá a prchká sova sa to všetko musí naučiť. Neznáša hluk, neporiadok a v podstate nikoho, preto pre ňu nie je nič horšie než neurotickí susedia, s ktorými musí koexistovať. Tolerovať nepríjemnú žabu s túžbou všetko ovládať, múdru pakobylku prichádzajúcu neustále s neužitočnými vynálezmi, hlúpu a dotieravú ovcu, kohúta, sliepky a naivného netopiera, to chce skutočne poriadnu dávku trpezlivosti a pevné nervy. Sova ale túži predovšetkým po pokoji a táto túžba ju privádza až do smiešnych situácií. Ako spolu táto nesúrodá partia nakoniec vyjde sa dozviete v nových častiach seriálu Sova a jej kamaráti.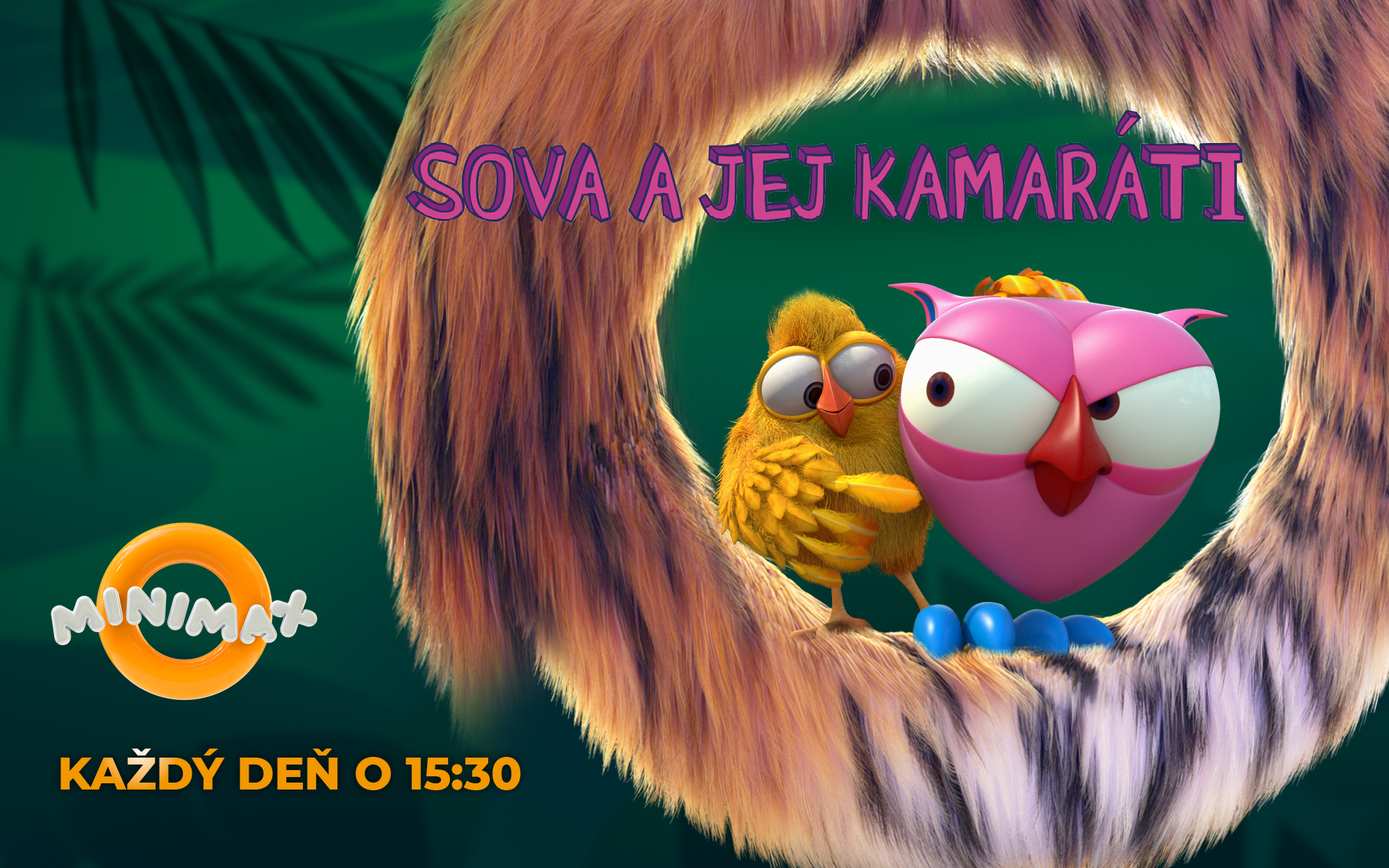 Nepremožiteľný Tím DroniX
Moderné technológie hýbu svetom, a predovšetkým pre mladých sú veľkým lákadlom. Nové, neopozerané a inteligentné vecičky zvádzajú k tomu hneď ich vyskúšať. A keď sa na Hawkinsonovej technickej akadémii stretne partia zvedavých študentov špecializujúcich sa na nanotechnológie, umelú inteligenciu a drony, bude o zábavu a dobrodružstvo postarané. Práve láska k dronom spojí odvážneho pilota Bucka Rockneta, vynikajúceho designera Tomasa Chessmata a inžinierku Vicky Risk, aby spoločnými silami zdokonalili a vyrobili prototyp dronu s názvom DroniX. Nie je to ale také jednoduché, ako by sa na prvý pohľad mohlo zdať. DroniXu sa chce zmocniť spoločnosť Vulture Corp., ktorá ho plánuje zneužiť k nekalým aktivitám. V tejto firme pracoval aj otec Vicky, krátko pred jeho záhadným zmiznutím. Či za tým stojí práve Vulture Corp. a či sa podarí Tímu DroniX dron vyvinúť a ochrániť ho pred krádežou, to sa dozviete v animovanom seriáli "Tím DroniX".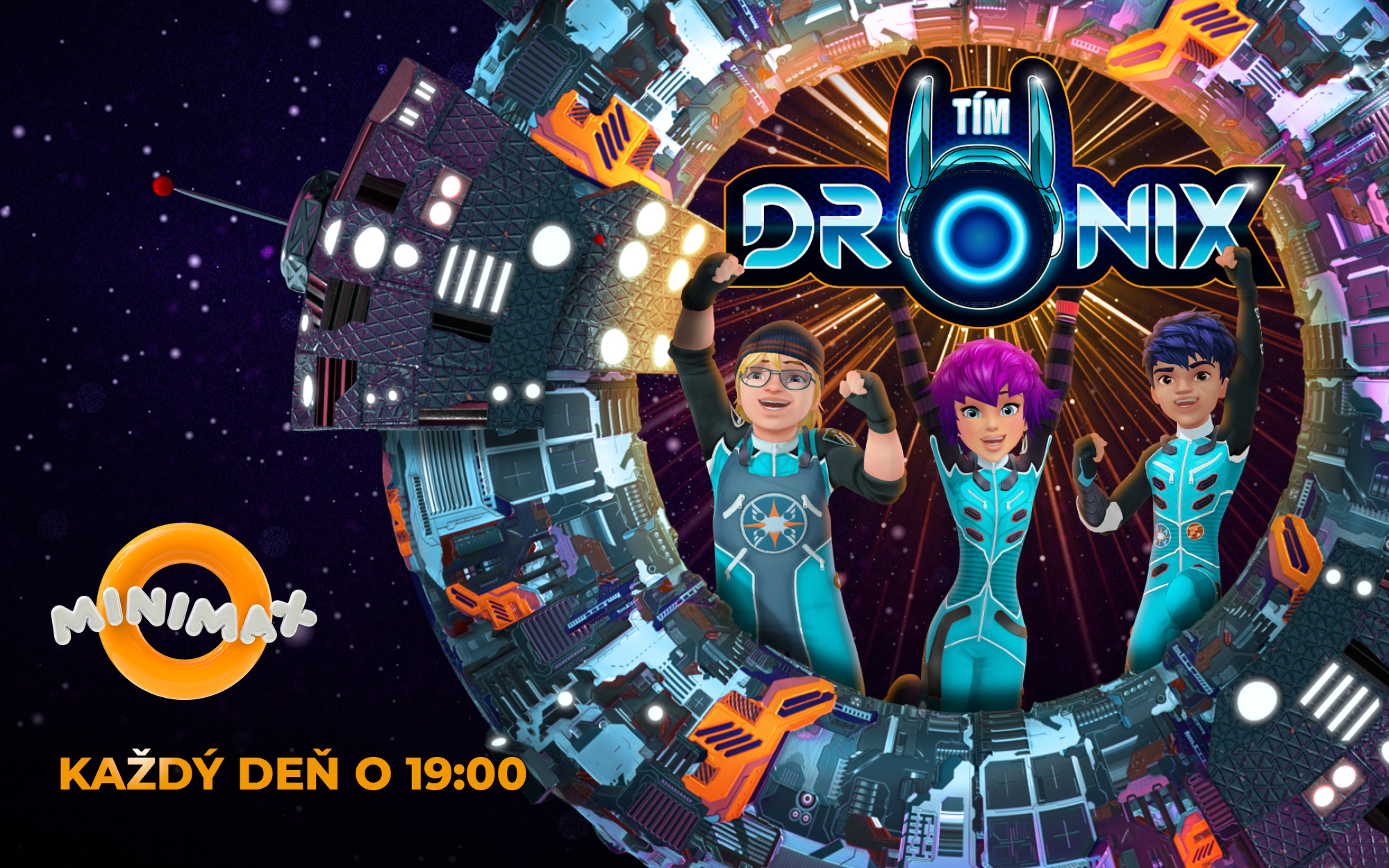 Zistite, že je v živote potrebné nájsť rovnováhu medzi prácou a zábavou vďaka seriálu Odpáľ, jednorožec!, ktorý od 1. septembra uvidíte každý deň od 19:30 na TV Minimax. Ak vás lákajú moderné technológie a chcete inšpirovať aj svoje deti, sledujte seriál Tím DroniX každý deň od 19:00 na rovnakej televíznej stanici. Umenie tolerancie sa deti naučia spoločne so Sovou a jej kamarátmi každý deň od 15:30 rovnako na TV Minimax. Príjemnú zábavu.
Zdroj: AMC