Koncertná kariéra legendárneho Spirituál kvintetu sa definitívne skončila vlaňajšími trinástimi rozlúčkovými koncertmi v pražskej Lucerne. Piesne tohto jedinečného ansámblu, ktorým za 60 rokov aktívnej činnosti prešlo množstvo výnimočných osobností, tu však s nami sú a budú i naďalej.
Viac než výstižne to naznačuje názov práve vydávanej kompilácie Zpívat se nepřestane / To nejlepší. 2LP obsahujúce 28 skladieb, CD s 26 skladbami i digitálnu verziu pomyselnej "best of" zostavil ten najpovolanejší – spoluzakladateľ a kapelník Spirituálu Jiří Tichota, ktorý 18. apríla oslávil 85. narodeniny, a tak možno nie je náhoda, že vinylová stopáž má práve 85 minút…
"Spirituál kvintet, prvá (vtedy československá) folková kapela, hrala a nahrávala v dobe niekoľkonásobného striedania typov nosičov. Prvú zakladateľskú zostavu, z ktorej už žijem len ja, vlastne úplne minul len Edisonov valček… Sami sme síce nenahrávali ešte ani na šelaky, ale tie sme už naozaj dôverne poznali. LP – ako bol s úctou ku kapacite propagovaný následný, vinylový nerozbitný zvukový nosič – sme už plnili ostošesť. Predchádzala tomu ale ešte kuriozita: jedna nami nahraná pieseň bola Supraphonom vydaná ako "hrajúca pohľadnica", ozajstná papierová pohľadnica väčšej veľkosti s naším obrázkom prekrytým priehľadným celuloidom s drážkami; bláznovstvo, ktoré sa kvôli formátu na otočných doskách gramofónov zle prehrávalo a po niekoľkých prehraniach sa zničilo. Ale kto iný to má?" glosuje s typickým nadhľadom uznávaný muzikológ a odborník na najrôznejšie podoby "spirituálovej" tvorby vo vnútornom obale novej kompilácie.
Obal kompilácie obsahuje okrem sprievodného slova Jiřího Tichotu i archívne fotografie Spirituál kvintetu, prostredníctvom ktorých si fanúšikovia zaspomínajú na všetkých, ktorí ním v priebehu viac než polstoročia prešli a svojím dielom prispeli k množstvom i kvalitou naozaj pôsobivému piesňovému odkazu. A je to zostava ozaj hviezdna. Dušan Vančura, Karel Zich, Oldřich Ortinský, bratia Nedvědovci, Zdenka Tichotová alebo Irena Budweiserová a novšie Jiří Cerha, Jiří Holoubek, Veronika Součková a Pavel Peroutka spoluvytvárali legendu českých pódií a štúdií – mnohí z nich už, žiaľ sledujú súčasné osudy ich pesničiek "zhora".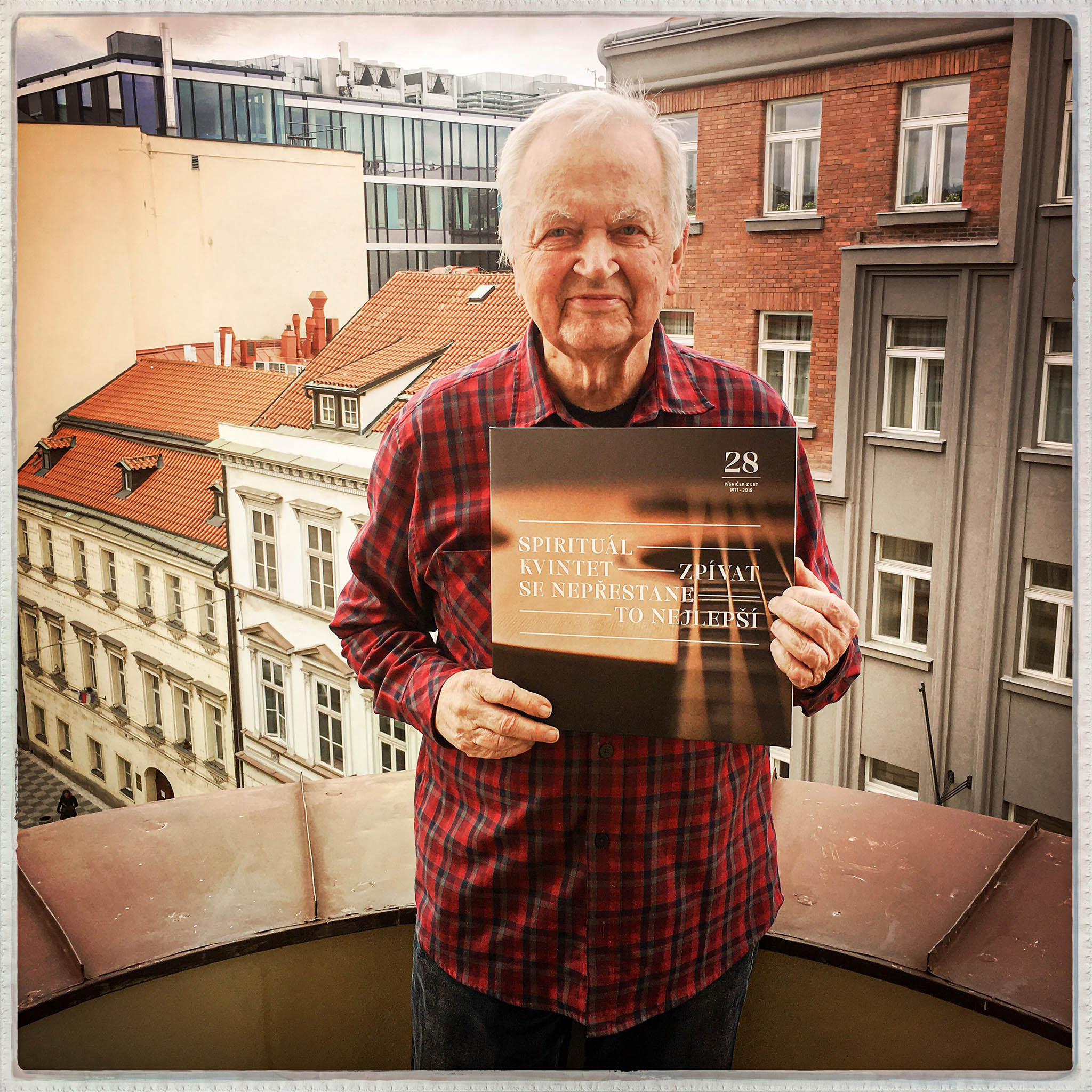 Na kompilácii nechýbajú dnes už zľudovené piesne Za svou pravdou stát (Which Side Are You On?), Až se k nám právo vrátí (Little More Faith in Jesus), Kocábka (Old Arch´s a Moverin´), ale ani skladby z poslednej éry Spirituál kvintetu ako Zahrady v Moorlough Shore (Down in the Sally Gardens) či Ukolébavka (Bye, Baby, Bye). Kvôli obmedzenej stopáži sa na kompiláciu nedostali všetky skladby, ktoré by si miesto na nej zaslúžili; avšak úsilie a prehľad, s ktorými Jiří Tichota výber pripravil, sú citeľné od prvej po poslednú sekundu.
Napokon, potvrdzujú to i záverečné slová jeho textu, ktorým uvádza kolekciu 28 skladieb: "Ponúkame vám niektoré z najúspešnejších nahrávok našej celkovej, takmer 60-ročnej produkcie, pričom sa snažíme predstaviť rôznosť žánrov, našich bývalých i súčasných členov, piesne rozprávané sólistom i zborové, temperamentné i zamyslené. Vraciame sa po 30tich rokoch k nosiču, na ktorom sme zverejňovali svoje prvé pesničky, kde sme sa cítili dobre a tešili sa neuveriteľným zázrakom zachytenia prchavého okamihu živého zvuku. Vieme, že len vďaka vám bola tá pieseň taká dlhá. Ďakujeme!"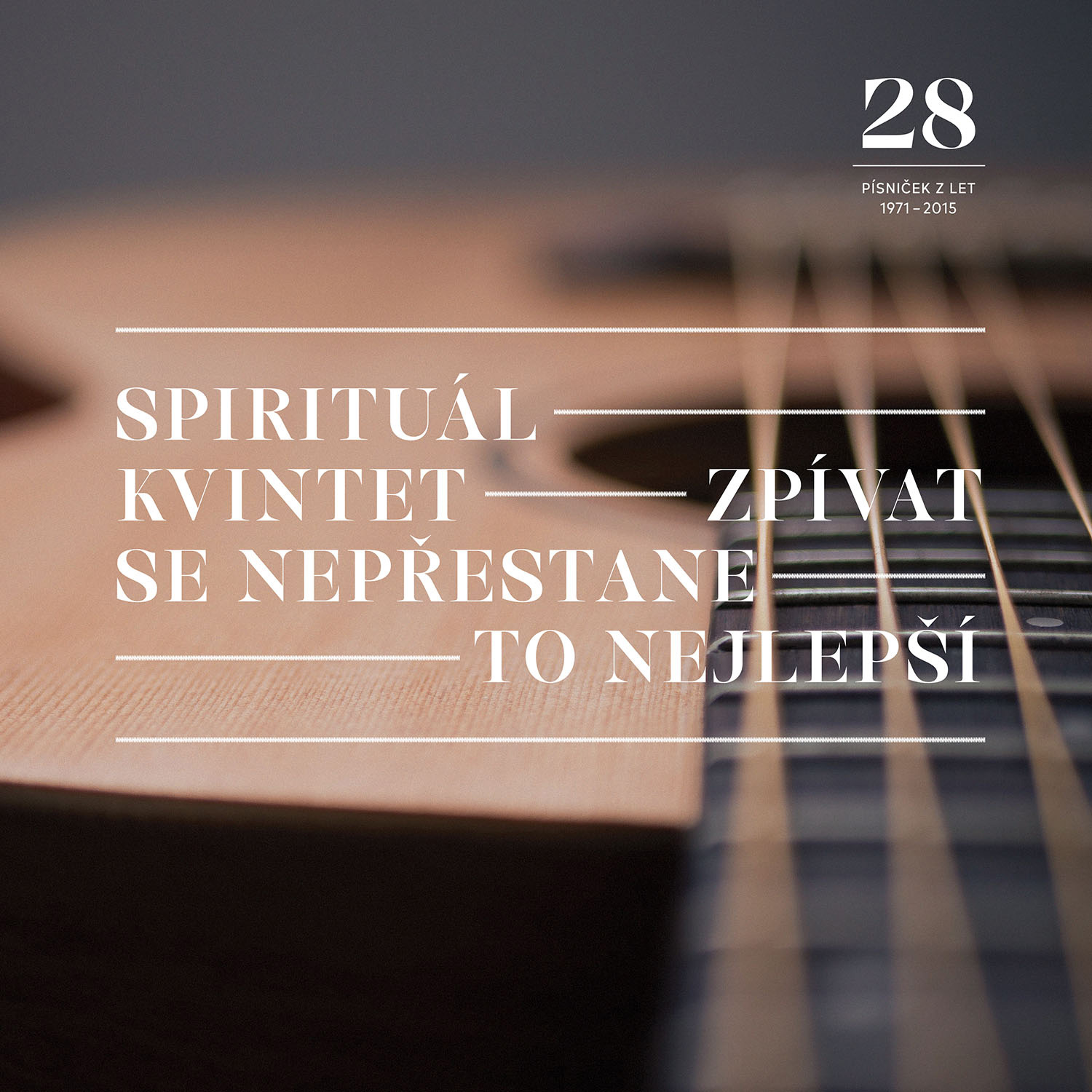 Zdroj: TS