Spevák a skladateľ Bystrík predstavuje novinku "Spievaj so mnou". Pieseň venoval svojej manželke, ktorá si v nej po prvýkrát zaspievala aj ako vokalistka. V skladbe Bystrík opisuje dôležitosť žien v živote, ktorý by bol bez nich len polovičný. Vypočujte si chytľavý song a pozrite romantický klip, ktorý sa nakrúcal v krásnom apartmáne v Trnave, v kabriolete pri Dechticiach a dokonca v schátranom trnavskom Cukrovare!
Autorom hudby aj textu k skladbe "Spievaj so mnou" je Bystrík. Pesničku zložil ako poslednú skladbu na album "Hej, dievča".
"Pieseň som zložil a venoval mojej manželke. Opisuje nielen náš vzťah, ale celkovo vzťah medzi mužom a ženou. Aké sú ženy v našom živote dôležité a že bez nich by náš život bol len polovičný. Preto sa v piesni spieva aj o tanci, pretože tak ako v živote aj v tanci sa lepšie tancuje v páre. Aranžmán som načrtol najprv v mojom domácom štúdiu v Trnave a výsledný aranžmán a zvuk dopracoval náš dvorný producent Vladimír "Randy" Gnepa," hovorí autor piesne Bystrík.
Aktuálny singel sa však trošku líši od verzie, ktorá je na CD "Hej, dievča". Na novej verzii Bystrík upravil aranžmán a dohral akustické gitary. Vokály naspievali Barbora Hazuchová, Robo Papp a Bystríkova manželka Michaela Červená.
"Keďže som túto pesničku pôvodne chcel ako duetovú, tak vznikla myšlienka, že by tam mohla spievať aj moja manželka. Ona veľmi rada spieva, tak som jej jeden večer povedal, že by som tú pesničku chcel ako duet a či to neskúsi. A súhlasila. Tak som na druhý deň urobil v spálni provizórne štúdio a tam to naspievala. Spolupracovalo sa nám super a išlo to celkom rýchlo. Nato, že mala prvýkrát skúsenosť so spevom na mikrofón, tak jej to išlo veľmi dobre. Kým deti pozerali telku, tak ona to v spálni naspievala," prezradil Bystrík.
Klip k skladbe "Spievaj so mnou" sa odohráva na štyroch miestach. Domáce scény sa nakrúcali v krásnom apartmáne v Trnave, jazda kabrioletom pri Dechticiach, Bystríkova scéna sa odohráva v prostredí schátraného starého trnavského Cukrovaru a záverečná scéna pri vode na Záhorí.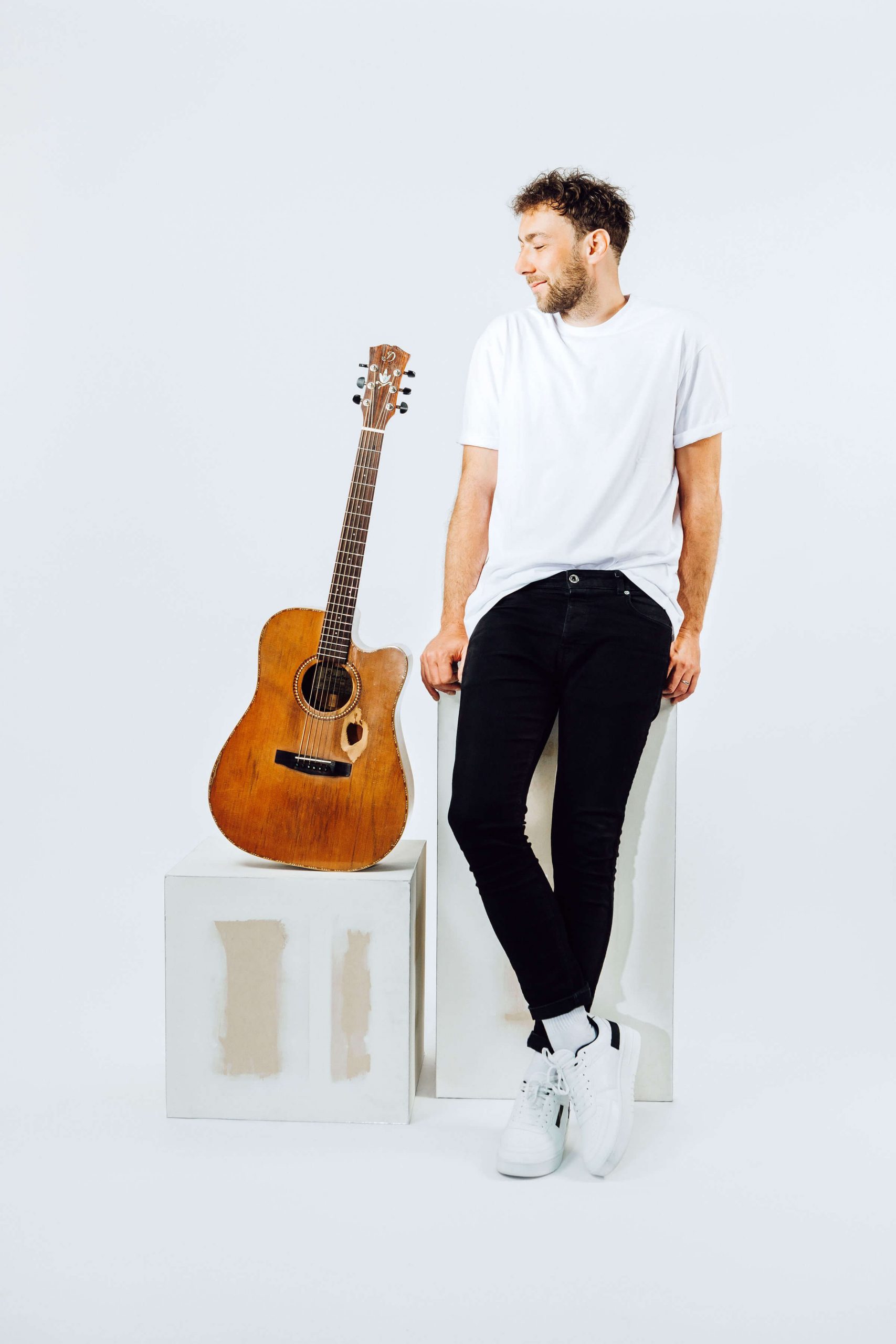 "Moja predstava videoklipu bola jasná. Aby klip bol jednoduchý, aby nakrúcanie netrvalo dlho a hlavne aby som v ňom nemusel veľa účinkovať… Hlavné motto klipu bolo, aby to zobrazovalo náš vzťah a teda vlastne vzťah muža a ženy. Preto som oslovil môjho kamaráta Andreja Šišku. Veľmi talentovaný a šikovný človek, ktorý vytvoril scenár, stál za kamerou a aj si to zrežíroval," konštatuje spevák a skladateľ Bystrík.
Okrem Bystríka v klipe účinkujú neherci Sára Magdaléna Petrášková a jej partner Šimon Janík.
"Oslovili sme ďalších našich kamarátov Sáru a jej partnera Šimona, či by nechceli účinkovať v klipe. Ponuku prijali a v podstate predstavujú v klipe mňa a moju manželku. Dievčenskú postavu možno ľudia spoznajú už z nášho klipu "Po tvojom boku" kde si už Sára zahrala. Sára a Šimon tvoria veľmi krásny, zaľúbený pár a tým, že nie sú herci, vniesli do videoklipu tú správnu "nehranú" a uvoľnenú atmosféru. V podstate sme nakrúcali každý osobitne a stretli sme sa až na záverečnej scéne na Záhorí. Oni sú veľmi milí ľudia a spolupráca s nimi, aj autorom klipu bola výborná," nešetrí chválou Bystrík.
Sympatický Trnavčan Bystrík si teraz po dlhej prestávke užíva koncerty a kontakt s fanúšikmi.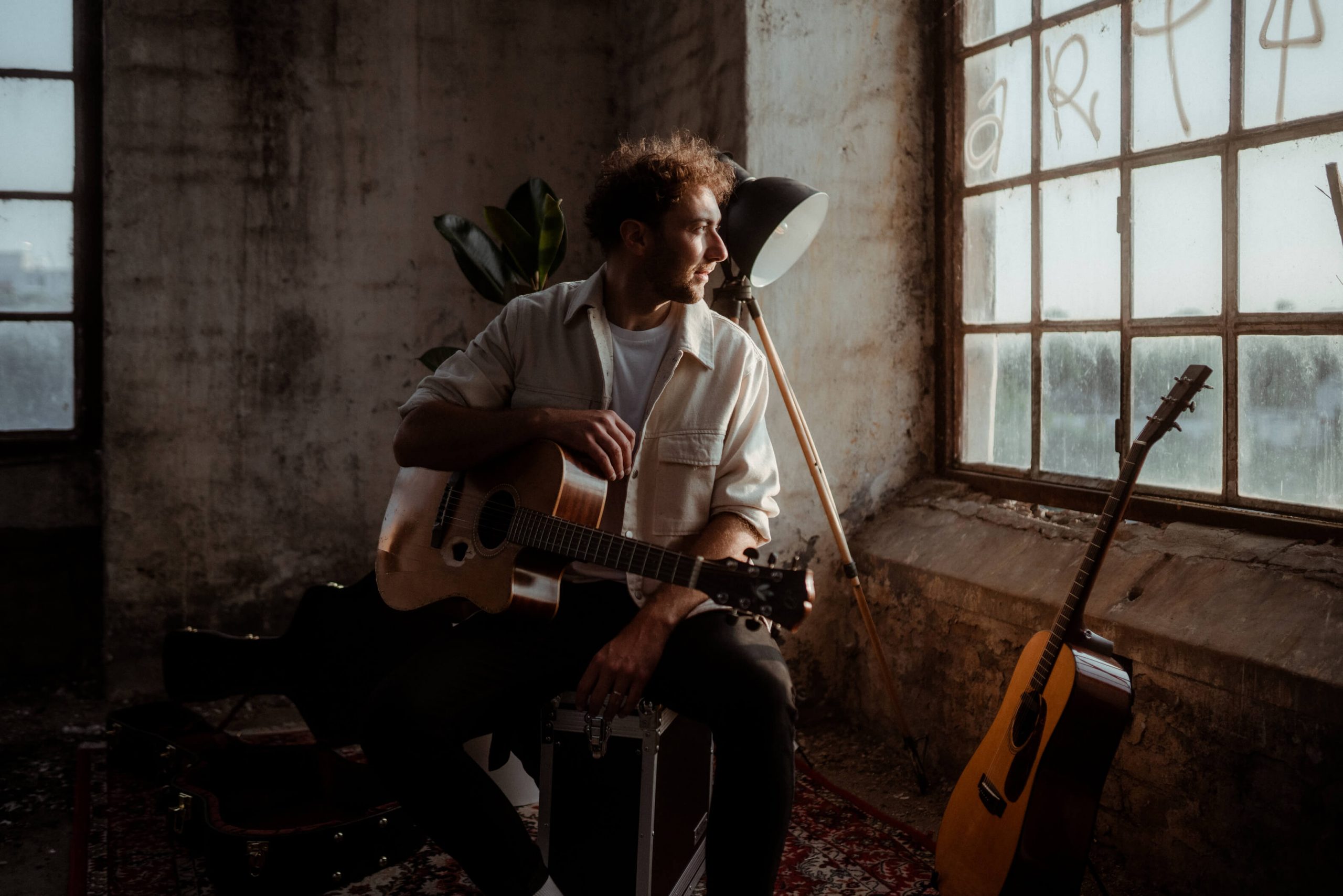 "Veľmi sa tešíme, že máme plné koncertné leto a že si to môžeme s ľuďmi na koncertoch užiť, pretože nám veľmi chýbali. Stále robíme na nových veciach a skladáme nové pesničky. Moja túžba je urobiť tento rok ešte jeden album s ľudovými piesňami. Chystám sa s deťmi na stanovačku a verím, že si užijeme s rodinou dovolenku na Slovensku," uzatvára Bystrík.
Novinku "Spievaj so mnou" nájdu fanúšikovia na albume "Hej dievča", ktorý Bystrík vydal na jeseň minulého roka. V poradí štvrtý autorský album Bystríka obsahuje 10 pesničiek plus 3 bonusové skladby. Klip "Spievaj so mnou" si môžete pozrieť tu https://youtu.be/GMqMOZxlHjQ. Viac informácií o Bystríkovi nájdete na:
Web: www.bystrik.com
YT: https://www.youtube.com/channel/UCOPxhsVRl-gwrqUzW9OGYHQ
FB: https://sk-sk.facebook.com/BystrikOfficial/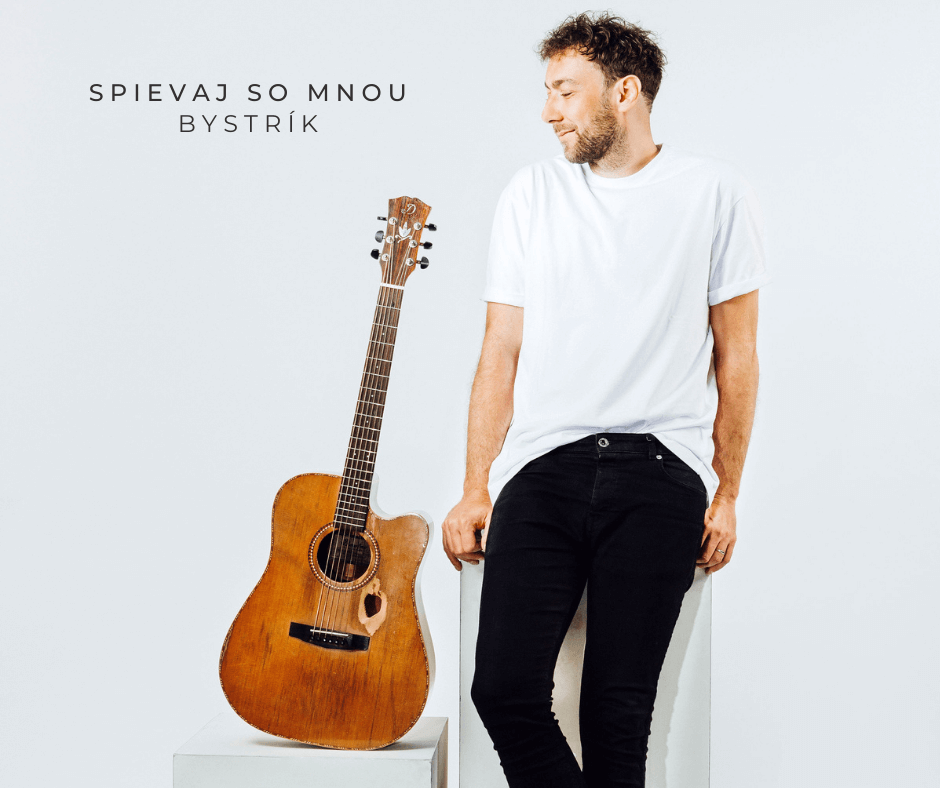 Zdroj: NK Factory