Preneste sa do éry "dvetisícok", kedy hudbou žil naozaj každý. Speváčka Ronie sa inšpirovala svojimi idolmi a aktívne pracuje na albume Roniemoon, ktorý uzrie svetlo sveta už koncom tohoto roka. Ochutnajte prvú skladbu z albumu a zažite atmosféru roku 2004. "Ukáž mi párty, ako v 2004." znie refrénom a vďaka teamu producentov z dvatridva pod taktovkou Martina Šrámeka vám títo umelci ukazujú a pripomínajú skutočnú atmosféru začiatkov 21. storočia.
Skladba 2004 odkazuje na svetoznámych interpetov, ktorí formovali hudobného ducha speváčky "Aj keď si viem aj v dnešnej dobe nájsť skladby, ktoré ma duševne napĺňajú, aj tak som sa stále vracala späť k playlistom z obdobia, kedy som vyrastala a bola som v teenage rokoch. Preto som si povedala, prečo neurobiť pre celú moju generáciu flashbackový návrat do minulosti v novom šate. Keď to chýba mne, možno to chýba aj iným. A práve v tomto bode prišiel nápad urobiť album o tom, čo ma formovalo až do bodu kde som teraz, hudobne aj osobnostne. A tak sme začali s celým tímom v dvatridva spolupracovať na mojej predstave a zhmotňovať ju do fyzického diela." hovorí Ronie.
Samotný singel udáva nový smer, ktorým sa speváčka otvára dvere do svojej novej éry a a hudobného štýlu. "V skladbe 2004 sa objaví aj veta "Ukáž mi párty ako v 2004.". Ja som mala v roku 2004 iba 9 rokov. Sedela som pred televíziou a videla som tie úžasné párty z éry 2000', ktoré som chcela veľmi zažiť. Keďže som to nezažila, použili sme túto vetu ako odkaz na to, aby mi tanečník v klipe ukázal niečo, po čom som v živote veľmi túžila. Takže z jednoduchej vety sme urobili pre mňa hlbokú metaforu."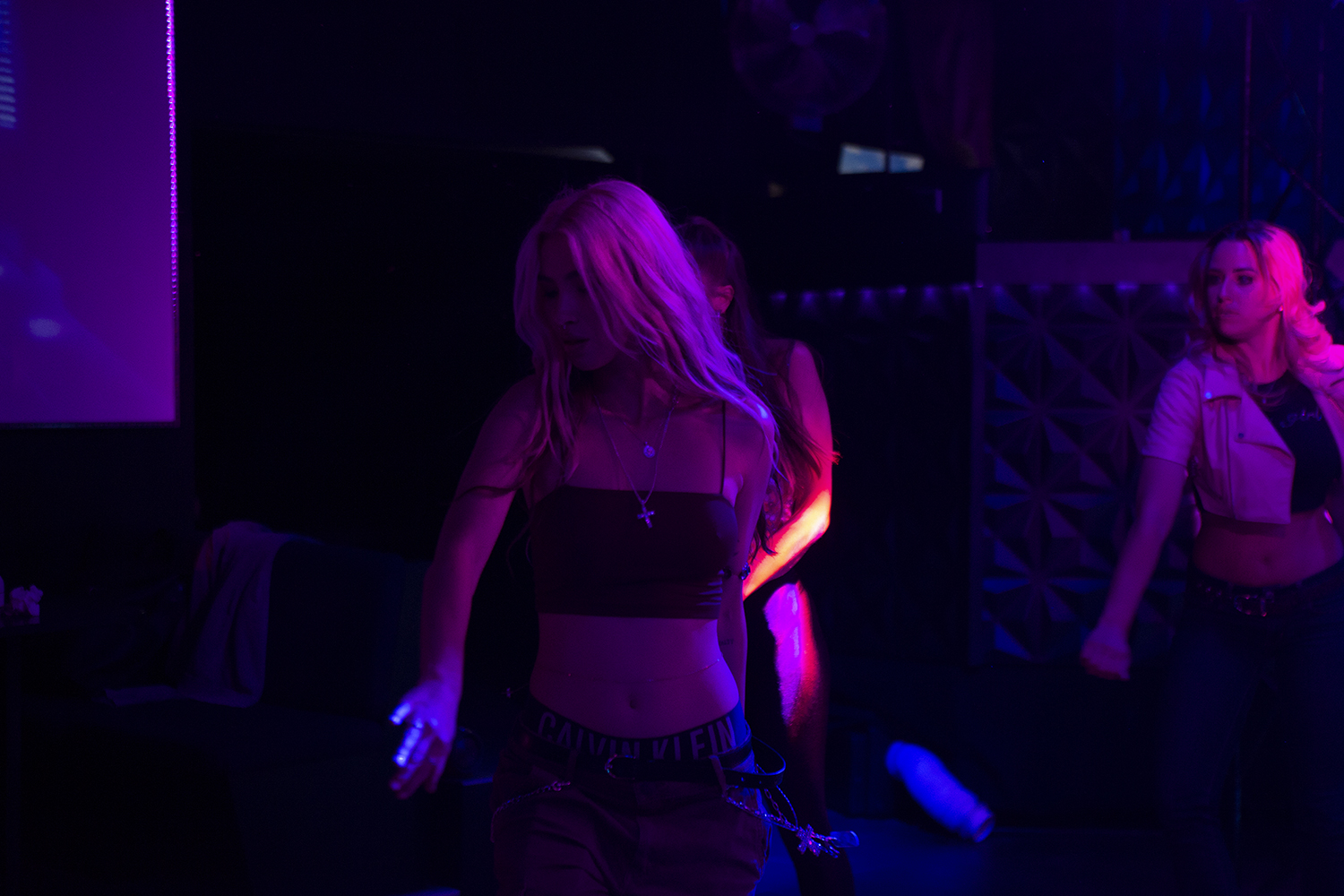 Videoklipu sa chopil tím ILLUMINATE, ktorý má na svojom konte za posledné roky nespočetne veľa videoklipov na domácej hudobnej scéne. Spomenieme napríklad mená ako Celeste Buckingham, Kali, Ego, Majk Spirit, či vychádzajúca hviezda Yael. Atmosféru tých pravých "dvetisícok" vo videoklipe okorenili tanečky na čele s hlavnou choreografkou Zuzanou Slukovou, ďalej Kristína Bekeová, Nikola Kvetková a Kristína Nagyová. Hlavnu úlohu si zahral tanečník Marián Murda. Nesmie chýbať ikona 2000', ktorá stála na počiatku formovania tanečnej scény na Slovensku: Melánia Kasenčáková. "V tomto konkrétnom videokle som veľmi túžila mať niekoho, kto mi evokuje 2000' a som veľmi rada, že pozvanie prijala Lady Mel, s ktorou som dnes už v priateľskom vzťahu. Je stelesnením toho, čo ma formovalo po hudobnej stránke. Sledovať ju v televízii v Miliónovom tanci bol pre mňa úžasný zážitok a aj jej som vďačná za to kým, a kde som dnes." opisuje Ronie.
Náladu dotvorilo krásne prostredie tanečného štúdia novootvorenej RDS Academy, kde sa nakrúcala prvá polovica videoklipu. Počas celého nakrúcania sme sa stretli s pozitívnou energiou a ochotou všetkých zúčastnených, vrátane hlavného sponzora eGold.sk, bez ktorého by sme ho dnes nemohli premiérovať a začo mu nesmierne ďakujeme.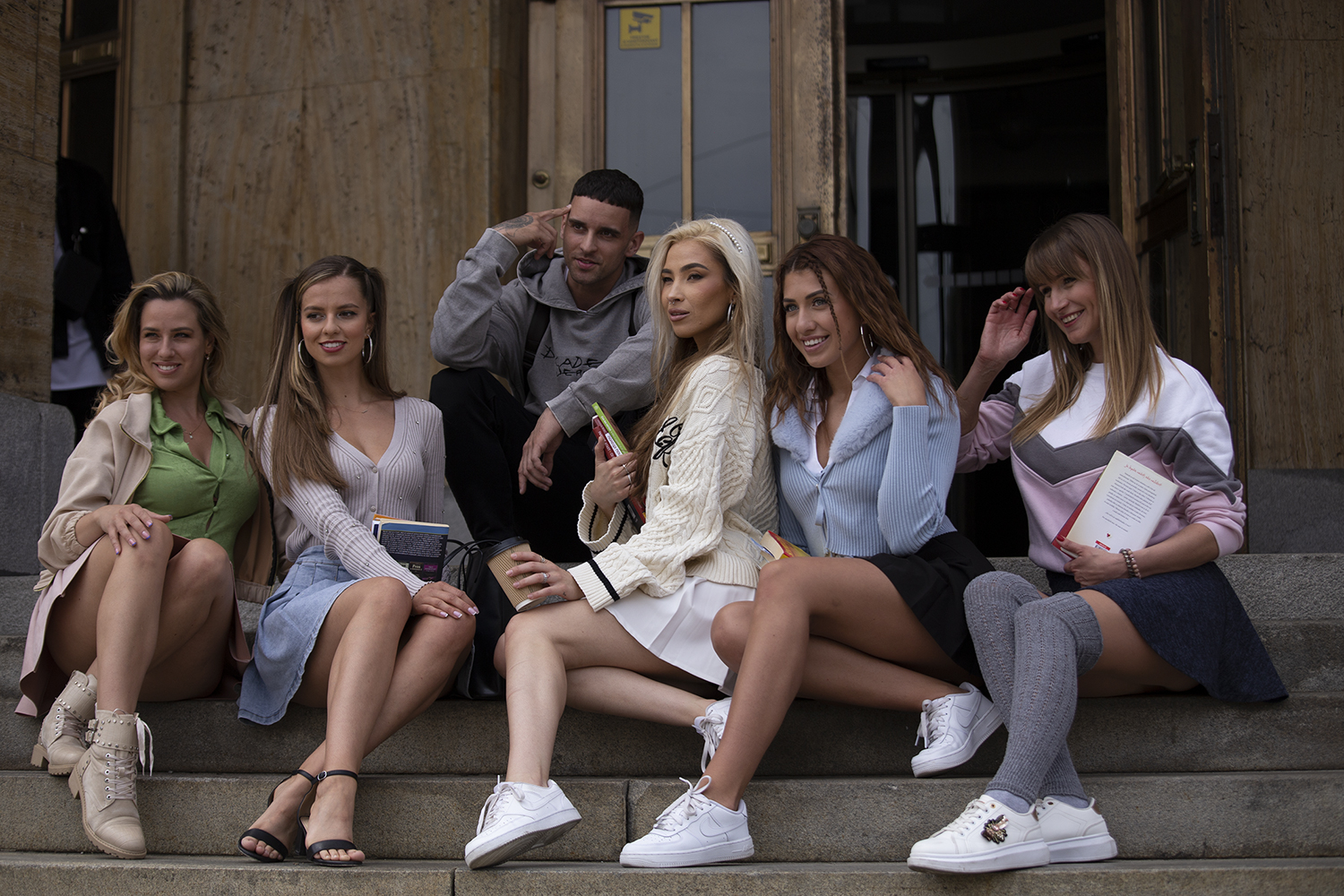 Zdroj: TS
Foto: Patrik Velich