Ve dnech 9. až 11. září se uskuteční čtvrtý ročník multižánrového festivalu Soulbönding Trip. Třídenní akce hudebních vystoupení a uměleckých workshopů pod hávem mystična láká do prostor odsvěceného Soulkostela ve Vernéřovicích na Broumovsku nejen na tajuplnou atmosféru, ale také na různorodý program s důrazem na ženský element v alternativní kultuře. Spoluzakladatelé festivalu polská skupina Bön a čeští psychedelici Olaf Olafsonn and the Big Bad Trip uzavřou prodloužený víkend společným koncertem.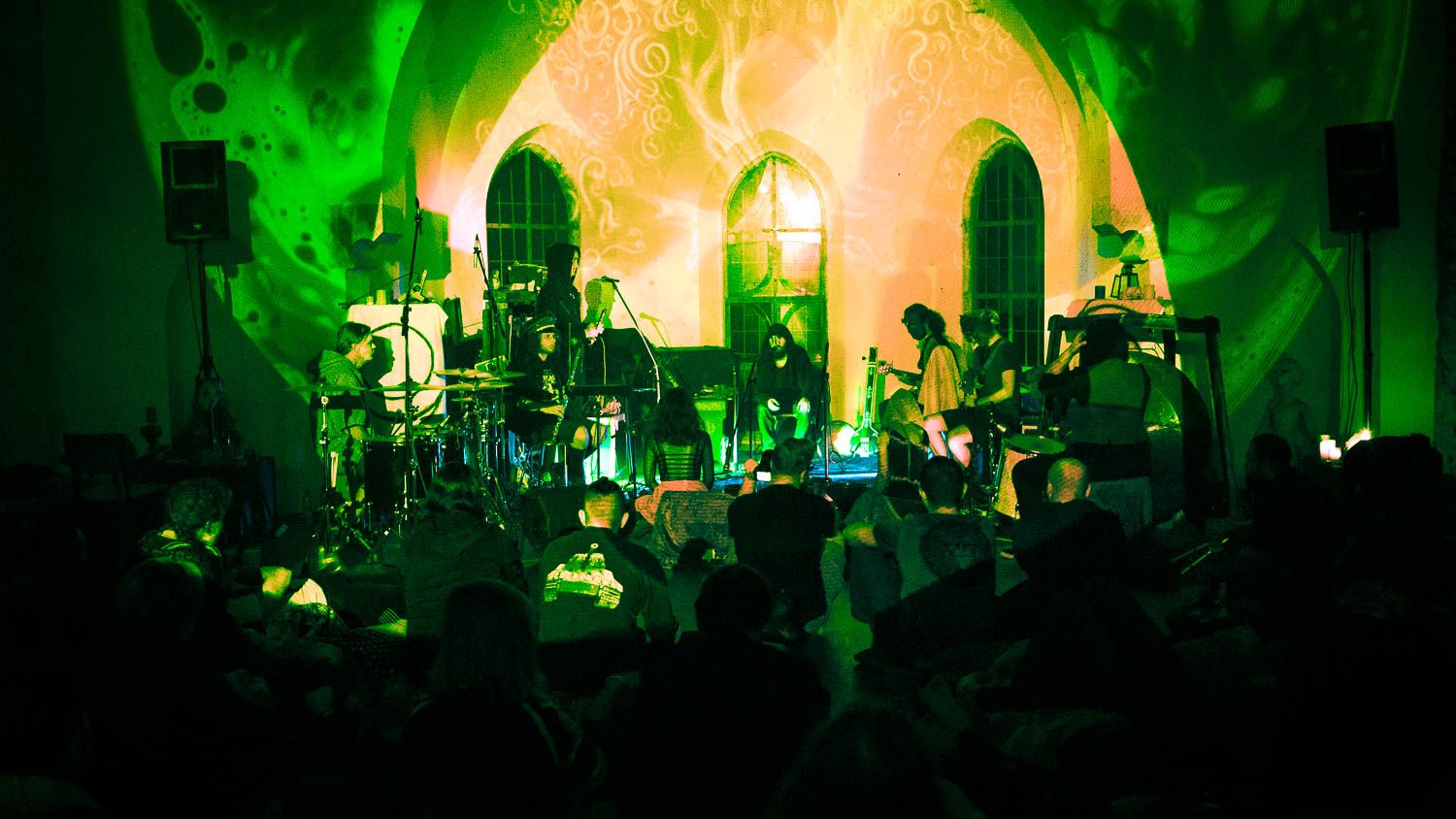 Německý kostel uprostřed pohraničních lesů se stane jevištěm koncertů českých i zahraničních kapel a sólistů z řad okrajových žánrů. Například ruská ritual ambientní hudebnice Lamia Vox nebo psychedelic rocková skupiny Maneki Neko z německého Karlsruhe v čele se zpěvačkou Shelly Neko. Českou premiéru zde zažije polská Strige, která přenese návštěvníky do raného středověku hrou na dobovou smyčcovou lyru. Domácí scénu tvrdých žánrů zastoupí kupříkladu DROM nebo Acid Row, jazzových experimentů se chopí pražští The Syndicate. Atmosféru akce dokreslí skupina vizuálních umělců Weird Visuals netradičním světelným designem mappingu a liquid light show.
"Pro duše putující do Soulkostela jsme připravili mimo jiné jedinečné vystoupení rakouské osobnosti psychedelické scény a leadera skupiny Der Blutharsch and the Infinite Church of Leading Hand Albina Julia a jeho přátel. Letošní novinkou je rozšíření o druhé menší pódium, které návštěvníci najdou venku při západní zdi kostela," popisuje jeden ze zakladatelů akce Olaf Olafsonn.
Prostory ruiny odsvěceného svatostánku z 19. století před více než deseti lety osídlil a k dnešní podobě a účelu kulturních akcí dovedl nizozemský hudebník Hans Brusse za pomoci místních kulturních nadšenců. Kromě zmíněného festivalu se v prostorách kostela konají i samostatné koncerty.
Opět se budou také konat sleepover sessions v podobě tichého hudebního podkresu pro spánek či noční rozjímání. Spíše než klasickým festivalem je SBT setkáním a propojením nejen žánrů, uměleckých forem a návštěvníků jako takových, ale především samotných v názvu proklamovaných duší, což ve spojení s unikátním prostředím dává celé události až mystický přesah, dodává Olafsonn.
Předprodej GoOut: https://goout.net/cs/soulbonding-trip-2021/szoibmr/
Facebooková událost: https://www.facebook.com/events/242909070460348
Facebook: https://www.facebook.com/soulbondingtrip
Instagram: https://www.instagram.com/soulbonding_trip/
Zdroj: TS