V sobotu 18. dubna 2020 od 20.00 hodin proběhl v návaznosti na nynější situaci první placený livestream koncert v České republice. Odehrála jej skupina Rybičky 48.
Tentokrát se nejednalo o žádný živý přenos ze zkušebny nebo obýváku, ale o přenos plnohodnotného koncertu, i když bez diváků. Na rozdíl od běžných živých přenosů tento proběhl v sále, na klasickém pódiu s profesionálním ozvučením, osvětlením a pyro efekty, které ke kapele neodmyslitelně patří.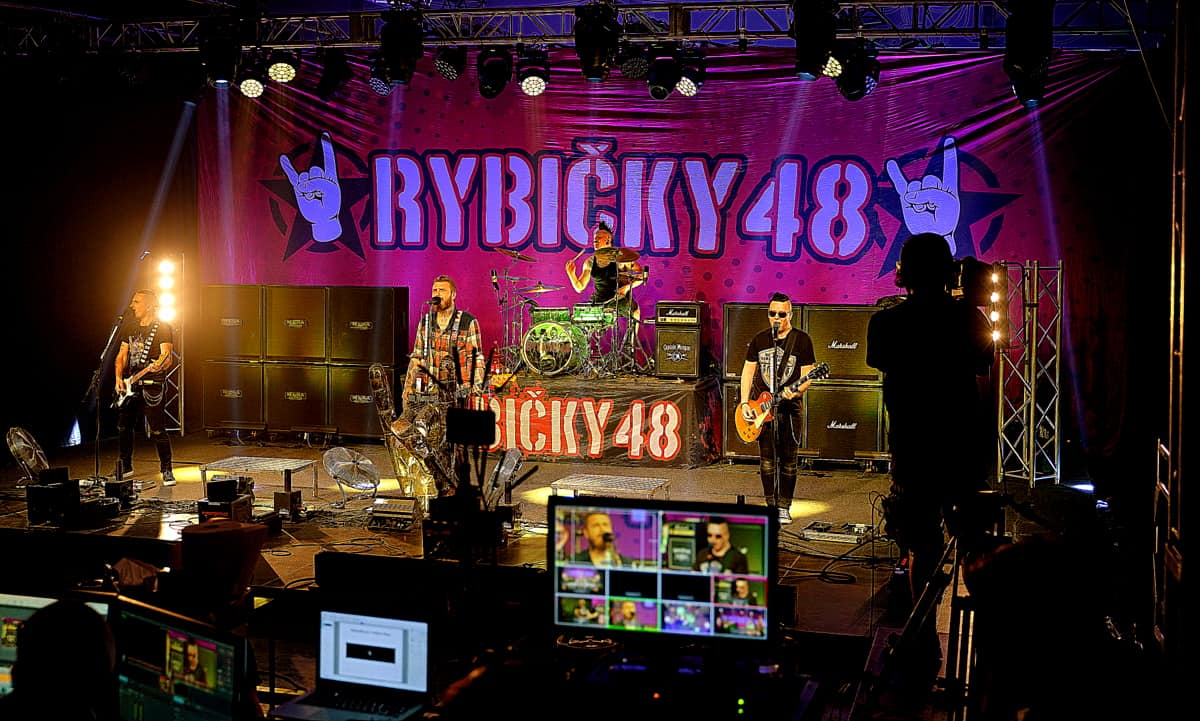 Na vstupném na stream koncert, na dárcovských DMS zprávách, ale i na peněžních darech, které diváci zaslali na účet Českého červeného kříže, se během vystoupení vybrala suma 821.271,- Kč
Kapela na to reaguje: "Je to fantazie, tohle jsme nečekali ani v těch nejbujnějších snech. Znovu jsme si ověřili, že čím dál víc lidí pochopilo, že pomáhat je normální, a že žádná pomoc shůry se nekoná a z těchto těžkých časů se prostě musíme dostat sami… a taky že parta kluků z Kutné Hory obklopená skvělými lidmi a hlavně s úžasnou armádou fanoušků v zádech dokáže sakra velký věci."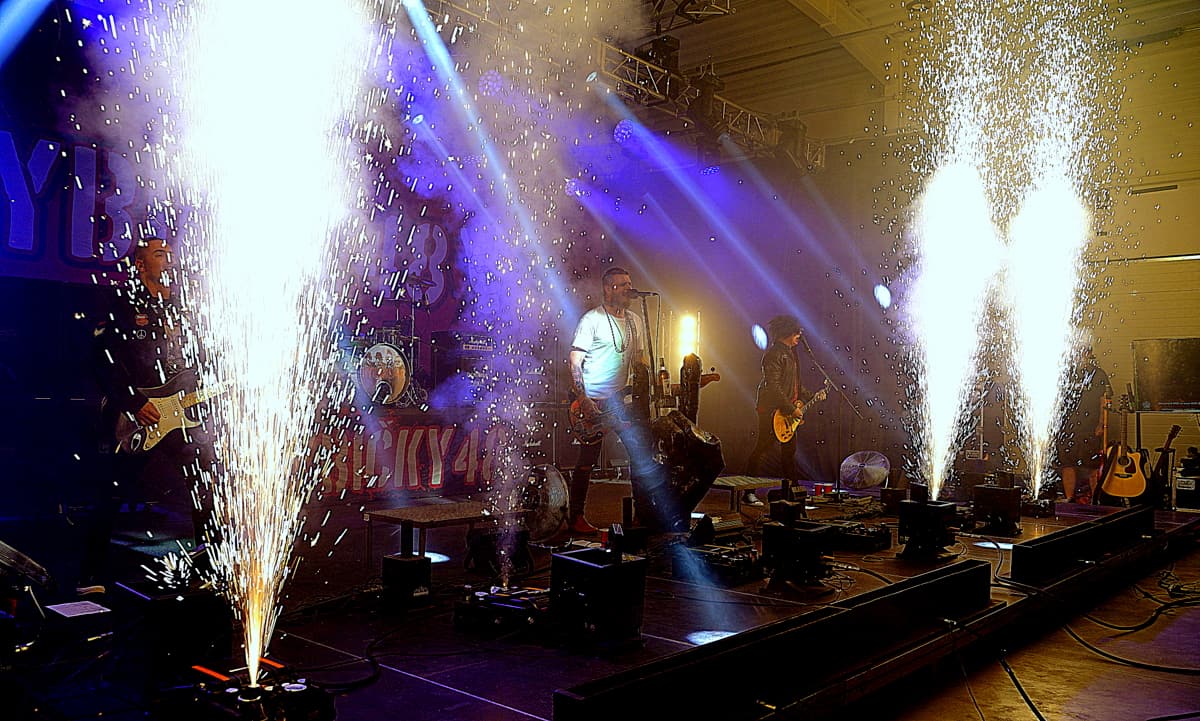 Cílem koncertu Rybiček 48 nazvaného Corontena Show Live bylo získat finanční prostředky a pomoci tam, kde je to nyní nejvíc potřeba. V souladu se stávajícími bezpečnostními a hygienickými opatřeními se koncert uskutečnil bez publika, s minimálním počtem technického a pomocného personálu. Koncert skupina odehrála zadarmo a celého svého honoráře se vzdala ve prospěch dobré věci. Veškerý čistý zisk bude poukázán Českému červenému kříži.
Kuba Ryba, zpěvák a baskytarista Rybiček 48, k tomu uvádí: "Řekli jsme si, že koncert odehrajeme zcela zdarma. Podařilo se nám sehnat prostředky od našich partnerů na pokrytí nákladů celého koncertu tak, aby každá vaše koruna šla přímo na Český červený kříž."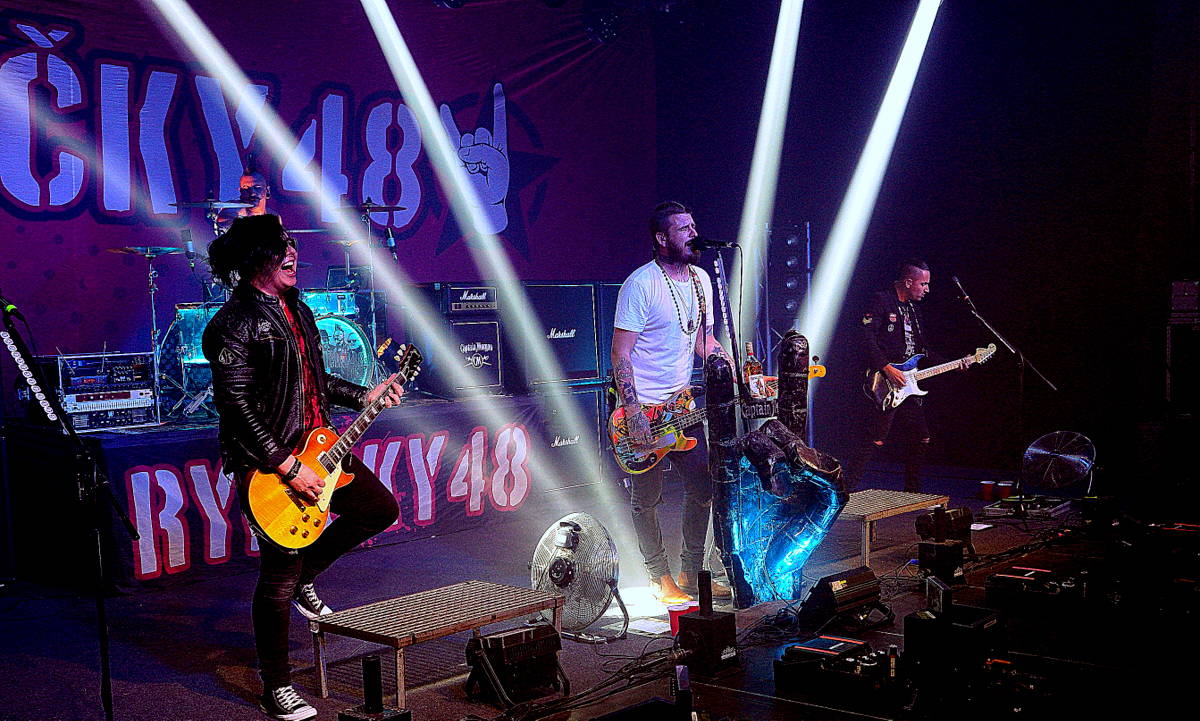 "Ráda bych poděkovala všem, kteří se na realizaci koncertu podíleli a hlavně úžasné partě Kutnohoráků a jejim fanouškům, díky kterým se podařilo pro Český červený kříž vybrat danou částku. Je fajn, že jsou jedinci, kteří stále mají chuť pomáhat. Za to jim patří velké díky," říká Miroslava Jirůtková z Českého červeného kříže.
Mediálními partnery koncertu jsou Frekvence 1, Evropa 2, TV Óčko.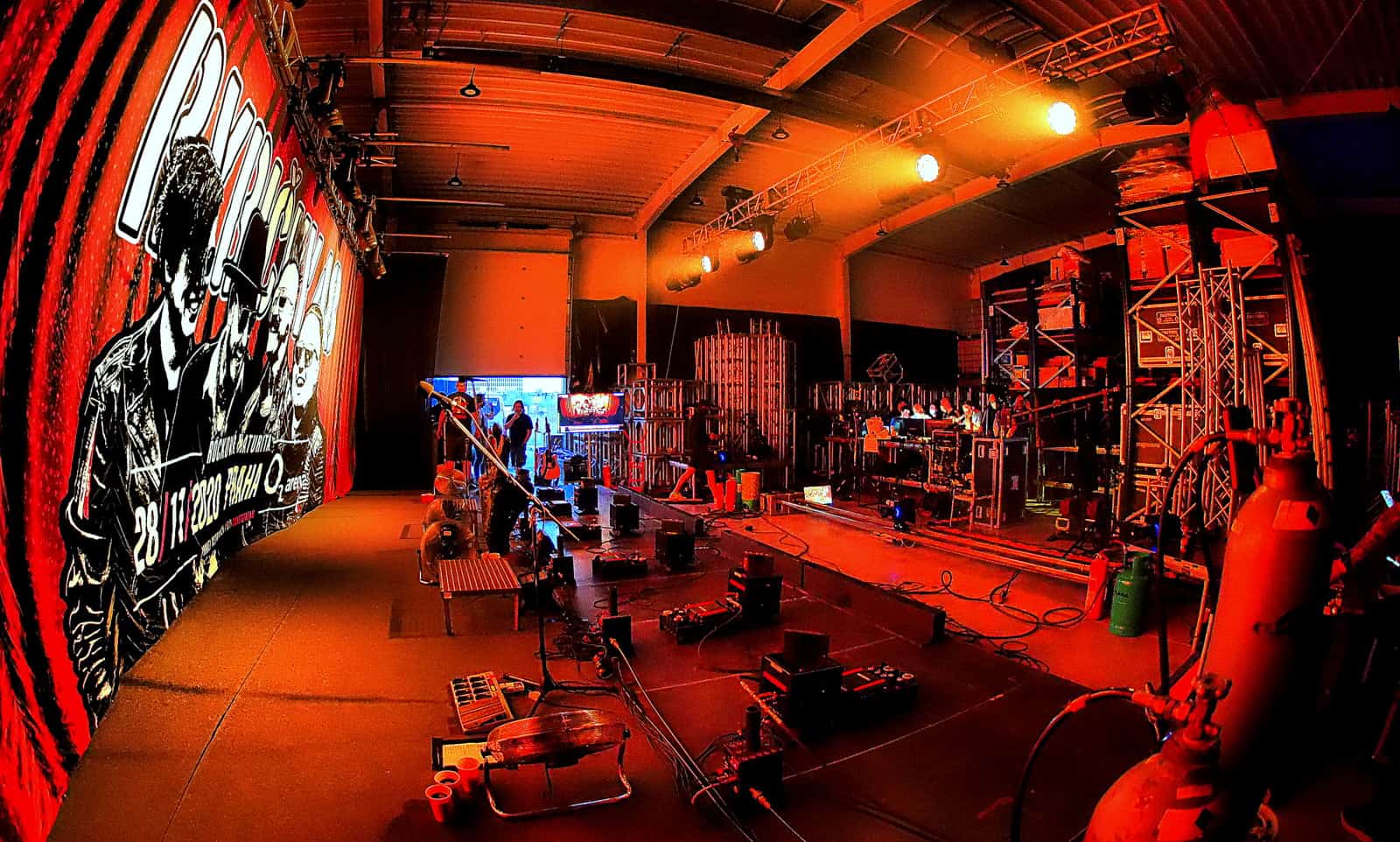 Samotný přenos i prodej vstupenek probíhal na webových stránkách firmy Ticketstream. Veškeré technické vybavení na míru zajistila společnost Pragosound.
Dále děkujeme partnerům: Captain Morgan, Autodoprava KK, Agentura WINK.
Za podporu tohoto dobročinného koncertu a aktivit s ním spojených též děkujeme festivalu České hrady.CZ, na kterém skupina Rybičky 48 vystupuje jako headliner festivalového programu.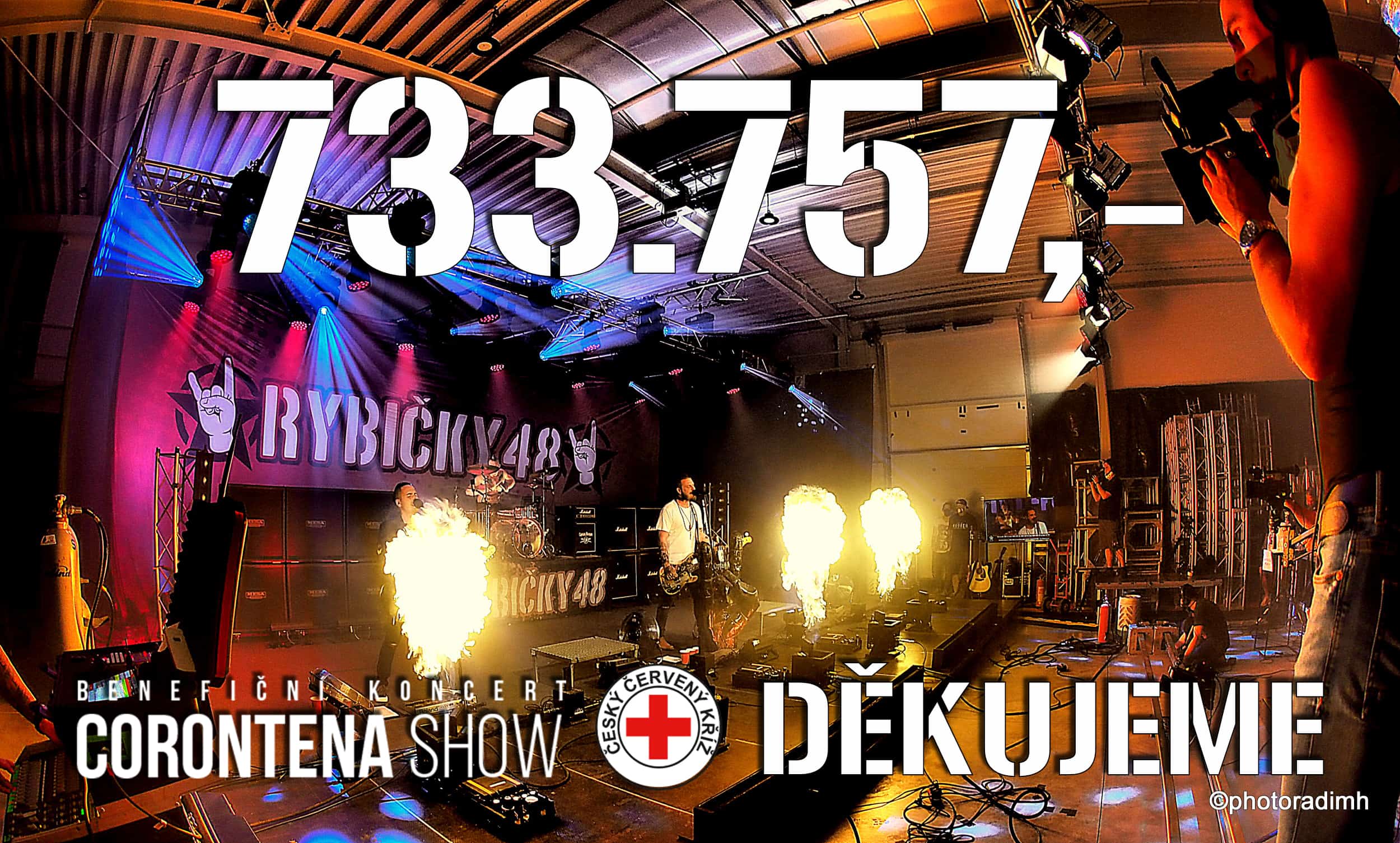 Zdroj: TS