Po vydaní kompilácie hitov s názvom "To najlepšie z nás" ,ktorá len pred pár dňami vyšla ako LP, tak skupina Peter Bič Project prichádza so svojou novinkou "Len sa smej" a tiež ohlasuje svoje jesenné turné.
"Je to pieseň, ktorá sa mi prisnila, keď som bol v Chorvátsku na dovolenke a ráno som sa zobudil s touto pesničkou v hlave. Hneď som si ju, teda zaznamenal, čo bol vtedy tiež malý zázrak. Sú piesne, ktoré prídu a ktoré sa ti snívajú a toto je jedna z nich, doslova som si ju vysnil. Text sme potom spoločne dotiahli s Vladom Krauszom" hovorí o vzniku skladby Peter Bič. "Asi to je tým, že som mal a stále mám pocit, že sa pieseň práve hodí do tohto stavu v akom všetci žijeme fungujeme. Mám pocit, že ten smiech nám tu chýba a myslím si, že sa treba usmievať, pretože už tej zloby je tu až až."
Ku skladbe vznikol aj videoklip, ktorý pre skupinu natočil Peter Rončík.
"Mojim cieľom bolo vytvoriť pestrý videoklip, ktorý sa dobre dopĺňa s hudbou a posilňuje jej význam. Pri výbere ľudí a lokácií som sa snažil o rozmanitosť a dynamiku, od štúdio ateliéru s ľuďmi ukazujúcimi ich talenty, školskú telocvičňu so žiakmi, až po industriálny priestor, ktorý evokuje atmosféru hip-hopu. Bola to moja prvá spolupráca so skupinou Peter Bič Project a musím zhodnotiť, že veľmi príjemná aj napriek náročnému dvojdňovému natáčaniu, ktorému predchádzalo mnoho dní príprav. Hudobníci boli otvorení rôznym nápadom a pri procese tvorby klipu boli veľmi kreatívni " hovorí na margo spolupráce režisér Peter Rončík.
"Som rád, že som ho stretol. Natáčali sme v Prešove v rôznych lokáciách a musím povedať, že tomu dal tú správnu atmosféru. Bola to sranda, veľmi sme si to užili. S Petrom sa dobre pracovalo a bolo tam kopec ľudí, ktorí účinkujú spolu s nami, takže sme si aj zaspievali, zabávali sa a hlavne, aj deti si to užívali s nami a my s nimi" uzatvára Peter Bič
Skupina sa momentálne okrem príprav a nahrávania nových piesní venuje programu na jesenné turné, ktoré odštartuje 6.11 v Spišskej Novej Vsi.
Jesenné turné Peter Bič Project:
6.11.2023 19:00 SPIŠSKÁ NOVÁ VES, kino Mier
7.11.2023 19:00 VRANOV nad TOPĽOU, Mestský dom kultúry
13.11.2023 19:00 ŽIAR NAD HRONOM, MsKC
20.11.2023 19:00 NITRA, PKO
21.11.2023 19:00 TRNAVA, Dom kultúry
22.11.2023 19:00 TRENČÍN, Piano Club
27.11.2023 19:00 LEVICE, Mestské kultúrne stredisko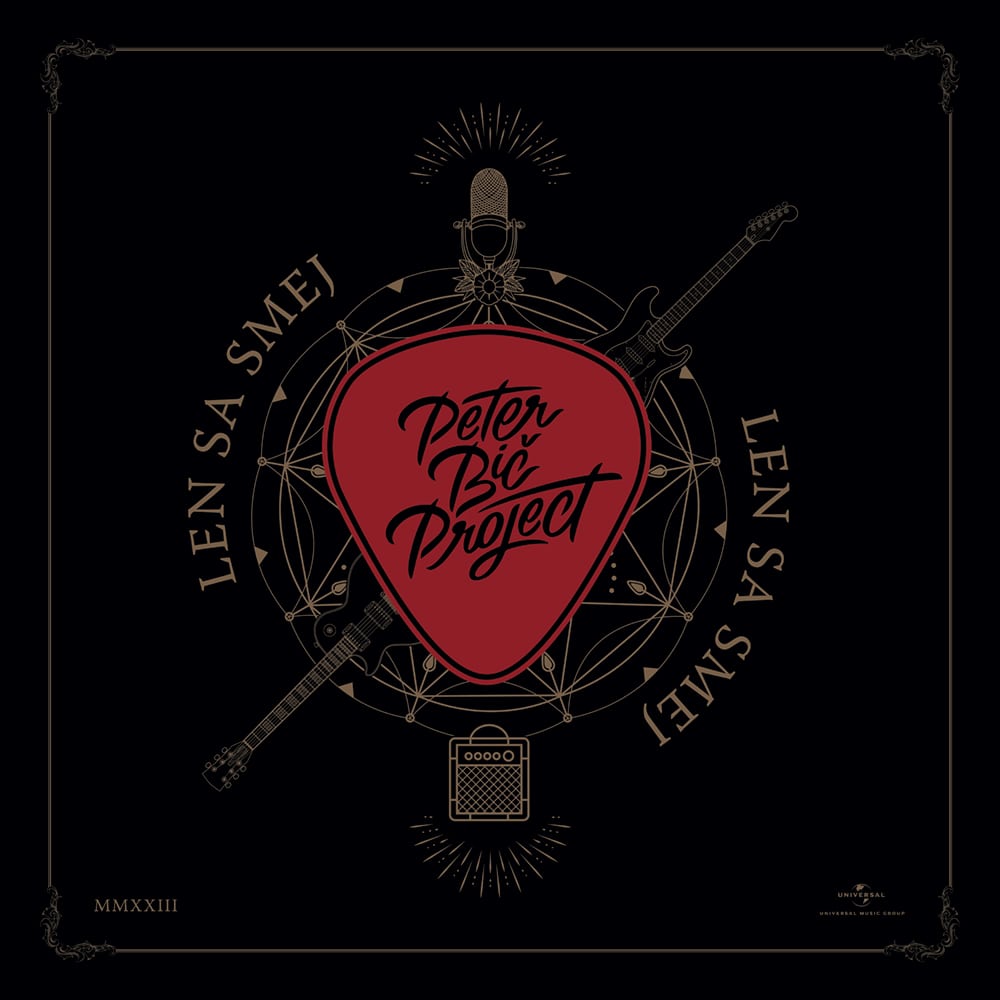 PETER BIČ PROJECT – LEN SA SMEJ
Hudby : Peter Bič
Textu : Vlado Krausz
Mix : Roman Šoltýs
Mastering : Roman Šoltýs
ISRC: SK-A01-23-00333
Video:
Director/DOP/Edit/Color grading: Peter Rončík
Script: Peter Rončík
2023 Universal Music
https://peterbicproject.lnk.to/LenSaSmej
Zdroj: TS