Bratislavská kapela Parketový Lev pustila do sveta videoklip s názvom Neodchádzaj. Ide o prvý singel s dvojice úplne nových, ktoré hudobníci nahrali ešte koncom minulého roka.
"Tak ako aj iným hudobníkom, aj nám skrížila plány pandémia. Pôvodne sme dúfali, že v tomto období už budeme mať v rukách nový album. Preto som rád, že teraz dáme von v krátkom slede dva úplne nové klipy," povedal Alex Oplt, bubeník kapely.
Nahrávanie prebehlo už v novej zostave v známom štúdiu Exponent, pod taktovkou majstra zvuku Tomáša Kmeťa. Na basgitare Dafyho nahradil Michal Barč , ktorého ste už s Parketovým Levom mohli vidieť na niekoľkých koncertoch v roku 2021. Michal je známy tiež zo skupín Friday Whiskey alebo Konečná Verzia.
"Po dlhšom zvažovaní som sa rozhodol, že už nebudem súčasťou kapely Parketový Lev. Zažili sme spolu kopec srandy, výborných koncertov so super zážitkami. Kubo a najmä Jano Hrčkovci sú moji parťáci dlhé roky a určite nimi zostaneme aj naďalej. O to viac sa teším, že na rozlúčku sa mi podarilo napísať text na jednu z dvoch nových hitoviek, ktoré chalani čoskoro predstavia.Vždy, keď ju budem počuť spomeniem si na všetko spoločné. Držím im palce, nech naplnia svoje sny nielen ako muzikanti. Ja naďalej pokračujem, ako člen mojej domovskej kapely Dafy and the Rafters. Ďakujem za všetko a prajme si skorý návrat do klubov a na pódiá," vyjadril sa Dafy na svojom profile.
"K druhému singlu V meste čiernych vrán , ktorý predstavíme onedlho text napísal kamarát Ladislav Biznár. Obe videá vznikali v priestoroch nášho domovského klubu Randal, kde sa okrem miesta kultových koncertov a výbornej kuchyne nachádza aj naša skúšobňa. Som veľmi rád, že o videoklipy sa postaral fotograf Branislav Vartovník, ktorý má na svojom konte tiež klipy pre kapely ČAD, Bratislavské dievčatá, alebo Supertesla," upresnil spevák Ján Hrčka.
"S chalanmi sme sa zhodli, že priestory bratislavského klubu Randal a jeho "genius loci" patria k histórii, identite ako aj k osobným príbehom jednotlivých členov kapely. Zámerne sme takisto nevybrali pre natáčanie pódium, ale miesta ako sú práve chodba smerujúca k ich skušobni, backstage alebo aj záchody," hovorí fotograf Braňo Vartovník, autor klipu.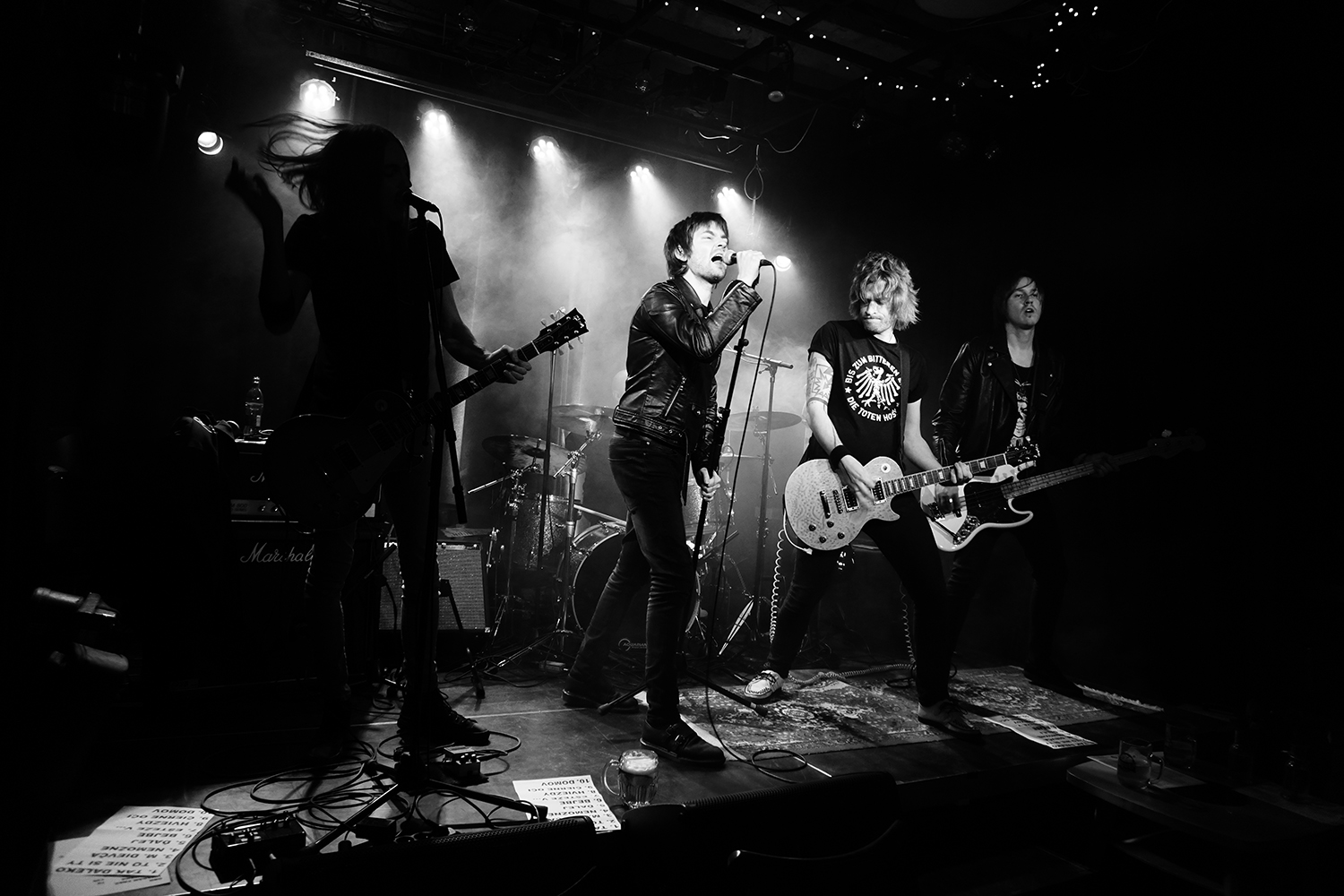 Singel bude k dispozícii na hudobných streamingových službách od 1.2.2022
Zdroj: TS