KKR je nový hudobný projekt, ktorý tvoria raper Lyrik H a hudobný producent Rentip. Tvorcovia zverejňujú prvý singel s názvom Milujem, z pripravovaného eponymného albumu, ktorý vyjde na jeseň tohto roku. Album vydáva label DiveZvery, občianskeho združenia Diverzita.
Rentip a Lyrik H si minulé leto vyskúšali spoluprácu na "šuflíkovom" tracku od Rentipa a recyklovaných rýmoch Lyrika. Výsledok sa im zapáčil natoľko, že sa rozhodli spolu spraviť regulárny album s originálnou hudbou a novými témami.
"KKR je svieža ingrediencia v guláši slovenskej populárnej hudby, na pomedzi industriálnej elektroniky a metafyzického, angažovaného rapu. Poslucháčov si nájde medzi tými, ktorí skúmajú realitu z nevšedných uhlov a tých, ktorí ocenia hip-hopový beat na ktorý čakáme od pádu berlínskeho múru," zamýšľa sa šéf labelu DiveZvery Michal Tőzsér.
"Táto spolupráca ma nesmierne bavila. Album sme nahrali v rekordnom čase. Vyzerá to na The beginning of a beautiful friendship," hovorí Lyrik.
"Je to moja prvá práca pre hip-hopový hudobný projekt, doteraz som sa vlnil na frekvenciách noizu a industriálu. Dúfam, že to bude na skladbách KKR počuť," dodáva Rentip.
Videoklip k singlu Milujem nakrúcali v bratislavskom klube Fuga, režíroval ho Braňo Vincze, kameroval Michal Furda a o postprocess sa postaral vizuálny guru Zden.
V klipe účinkujú Lyrik, Rentip a Alexa Petrova, ktorá začínala v balete Ukrajinského národného baletu Tarasa Ševčenka v Kyjeve a od roku 2019 pôsobí v Balete Slovenského národného divadla.
Tu si môžete skladbu stiahnuť zadarmo alebo kúpiť za dobrovoľný príspevok: https://kontrolakvalityreality.bandcamp.com/track/milujem
Rentipove LP Daily Routines and Lyrikove 2 x LP JA kúpite v ArtAttack.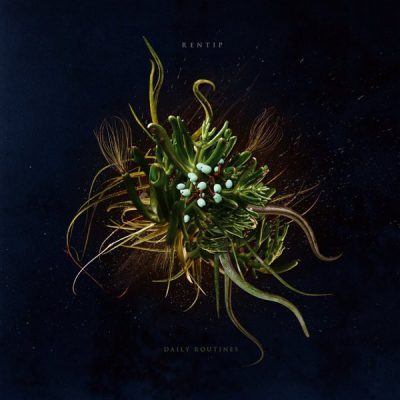 Zdroj: TS