Kultová kapela KARPINA má novú rockovú pecku! Volá sa "Biomatky" a uťahuje si zo súčasných trendov biopotravín a neočkovania detí. Autorom textu novej skladby je Peter Deák, hudbu zložili Peter Deák a gitarista Samuel Blecha. Bratislavská skupina stihla k piesni nakrútiť aj videoklip, v ktorom sa predviedla v staronovej zostave. Novinku predstaví KARPINA v premiére naživo 18. apríla na Štupel Feste v bratislavskom MMC!
Skupina KARPINA je známa svojim čiernym humorom. V novom singli si tentokrát zobrala na paškál "Biomatky".
"Pri tvorbe textu ma inšpirovala dnešná situácia, ktorá za posledné roky panuje v spoločnosti. Internetové diskusie na témy biopotravín či nezaočkovania detí ma vždy veľmi pobavia. Mnohé matky si za posledné roky o sebe myslia, že sú niečo špeciálne, čo ich oprávňuje tým ,,otravovať" svoje okolie. Rozmáha sa nám tu kojenie na verejnosti, propagácia pôrodov doma a spochybňovanie moderného zdravotníctva. Tým ohrozujú nielen svoje dieťa, ale aj seba. Keď začne ísť o život, tak nakoniec sa volá sanitka. Ale to už potom na internete nenapíšu," vysvetľuje Peter Deák.
K novinke stihli už chalani z KARPINY nakrútiť aj klip. Autorom námetu je Peter Deák. Režírovali ho Peter Deák a NIKO. Strih si zobral na starosť NIKO a za kameru sa postavil GZA. Postprodukčné práce má na konte Martin Kolejak.
"Klip sme nakrúcali v skúšobni skupiny KARPINA. Práca išla hladko a bez problémov. Plán sme splnili na 120 percent. Presne podľa našich predstáv. Najťažšie na tomto klipe bolo postaviť steny z aparátov MARSHALL. To sme sa fakt fyzicky namakali," smeje sa Peter Deák.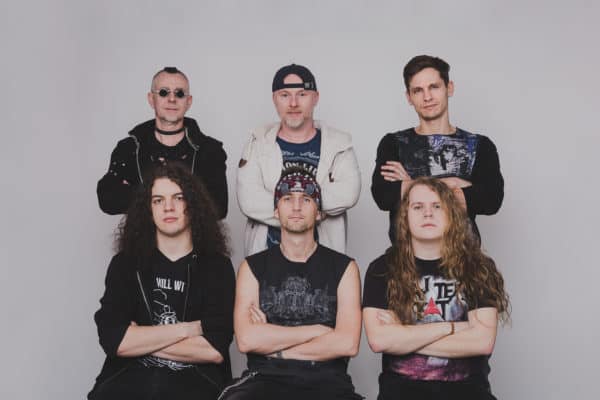 V novom klipe sa KARPINA predstavila v obnovenej zostave, ktorú tvoria Peter Deák – spev, Peter Guláš – basgitara, Samuel Blecha – gitara, Adam Vajner – gitara, Achilleas Sdoukos – gitara a Viktor Gieci – bicie.
"Pri predchádzajúcich gitaristoch sa prejavila tzv. únava materiálu. Nebaví ma robiť hudbu s ľuďmi, na ktorých vidím, že ich to už vôbec nebaví. Vtedy strácam záujem a unavuje ma každá skúška. S príchodom nových členov nastala v kapele úplne iná atmosféra, znamenal invenciu a záujem o spoločnú vec. Jednoducho nový vietor do plachiet. Myslím si, že v novej zostave KARPINA svojich fanúšikov tento rok veľmi milo prekvapí. Máme pripravené nové piesne, a videoklipy, ktoré postupne budeme dávať na verejnosť," teší sa Peter Deák.
Novinku "Biomatky" odpremiéruje bratislavská rocková kapela naživo 18. apríla na Štupel Feste v bratislavskom MMC! Na koncerte odznie prierez toho najlepšieho z tvorby KARPINY. Fanúšikovia sa môžu tešiť aj na obľúbené skladby Palo Lászlo", "Pysky", "Dr. Fico" či "J.P.G.".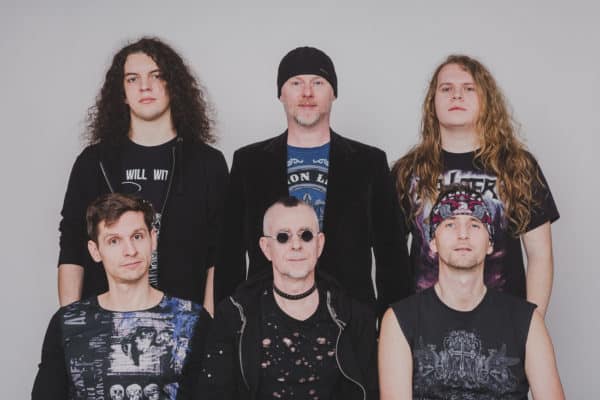 "Na Štupel Fest sa tešíme, toto je už jeho druhý ročník. Ten prvý nás milo prekvapil. KARPINA predvedie ako vždy svoj typický heroický výkon. Máme pre ľudí pripravenú premiéru našej novej piesne "Biomatky" a niekoľko ďalších výrazných a príjemných prekvapení," uzatvára Peter Deák.
Bratislavská kapela KARPINA vznikla v roku 1989 z bývalých členov skupín Zóna A a Mladé rozlety. Pre jej angažované skladby ju v minulosti viackrát cenzurovali. Pozornosť si získala textami pesničiek, no najmä kontroverznou "titulkou" k albumu "Prievidza". Nový klip "Biomatky" si môžete pozrieť tu: https://www.youtube.com/watch?v=xsgKZkGzAfQ Vstupenky na Štupel fest sa predávajú tu: https://predpredaj.zoznam.sk/sk/listky/stupel-fest/ Viac sa o aktivitách kapely dozviete na: https://sk-sk.facebook.com/karpina
Zdroj: NK Factory