Už 17. apríla skupina Hex vydá svoj jubilejný 10. radový album s názvom Kde je tu láska?, ktorý bude obsahovať rovnaký počet skladieb. Kapela na ňom pracovala dva roky v troch rôznych nahrávacích štúdiách. Jeho neprehliadnuteľný obal navrhol výtvarný umelec Erik Šille a kvôli novým fotkám cestovali členovia Hexu až do Anglicka, kde sa stretli a spriatelili s filmovým fotografom Robertom Viglaskym.
Robert má síce slovenské korene, ale už 23 rokov žije mimo Slovenska. Za ten čas sa stal vyhľadávaným a rešpektovaným filmovým fotografom, ktorý fotí pre Netflix, BBC či Apple TV. Okrem hercov z obľúbeného seriálu Peaky Blinders stáli pred jeho objektívom rôzne svetové filmové osobnosti, napríklad Benedict Cumberbatch, Ryan Reynolds, Keira Knightley alebo Penelope Cruz. Hex je však prvou hudobnou skupinou, ktorú Robert vo svojej kariére fotografoval.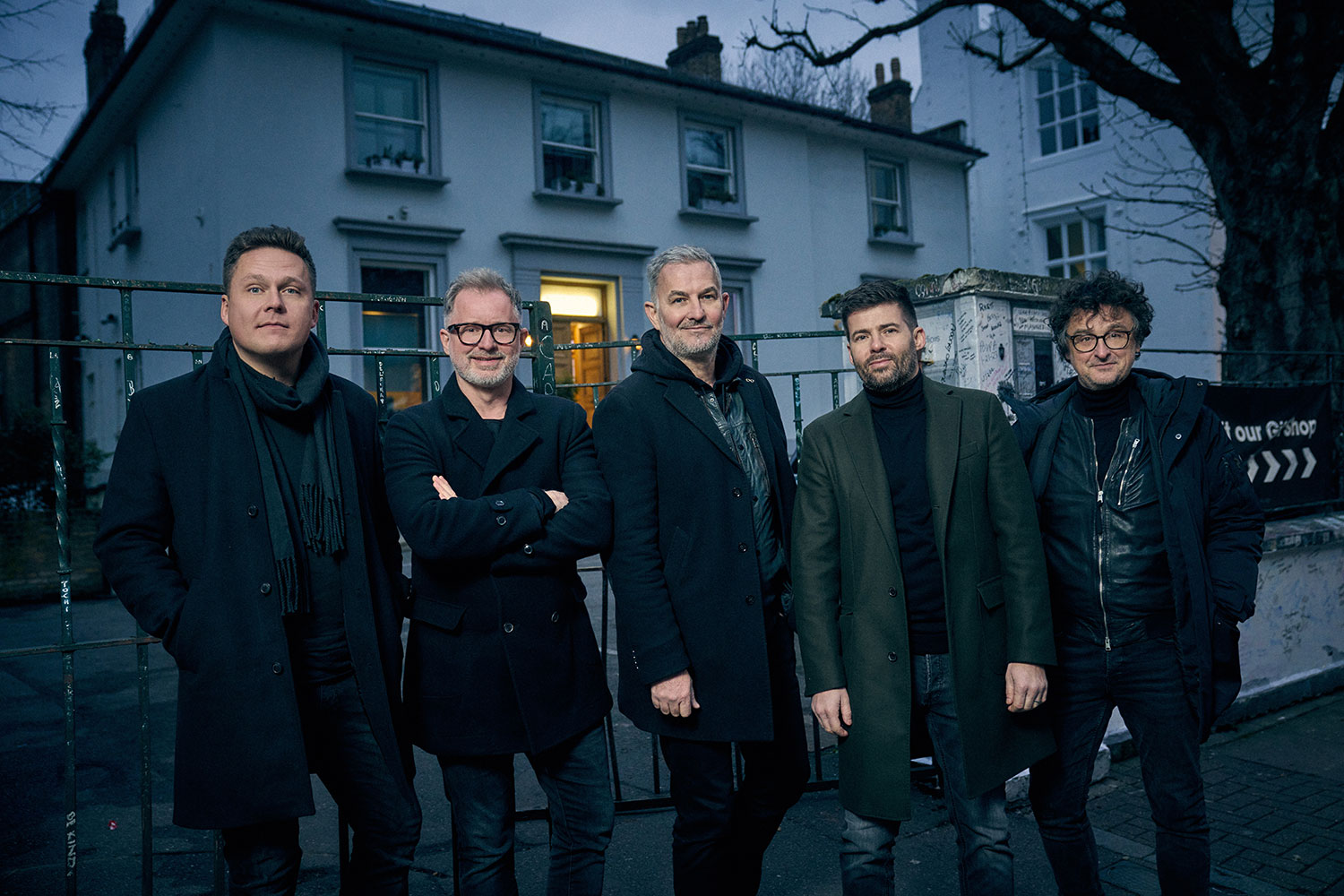 "Môj obľúbený streamingový seriál je Peaky Blinders. Keď som si jeden večer začiatkom roku 2022 pozeral na filmovom portáli IMDB jeho autorské kredity, zaujalo ma meno fotografa. Zadal som si ho do Googlu a vyskočil mi jeho instagram i rozhovor v jednom prestížnom časopise. Robove fotky sa mi veľmi páčili a v rozhovore som zistil, že pochádza zo Slovenska. S malou dušičkou som mu napísal, či je nejaká šanca, že by nás nafotil a jeho reakcia bola, že veľmi rád. Žiaľ, pre jeho vyťaženosť nám náš zámer v danom roku nevyšiel. O rok na to, keď sme dokončovali nový album, som sa mu ozval opäť. Mal voľné len dva januárové termíny, rýchlo sme ich potvrdili, kúpili letenky, sadli do lietadla a vybrali sa za ním do Londýna," opísal začiatok spolupráce Yxo.
"Hex si veľmi dobre pamätám ešte z obdobia, keď som vyrastal na Slovensku. Ich pesničky ma vždy veľmi zaujali, sú plné krásnych textov a života – pripomínajú mi časy, keď som ešte žil doma. Nebudem to skrývať, som ich veľký fanúšik, milujem ich hudbu a preto ma veľmi potešilo, keď ma Yxo oslovil. Za posledných jedenásť rokov fotím iba vo filmovom svete a vo svete hudby nemám žiadne kontakty. Keď ma Yxo kontaktoval, povedal som mu, že nie som hudobný fotograf. On na to reagoval, že to je presne to, čo hľadajú, a ja som vďačný a poctení, že si vybrali práve mňa," teší sa zo spolupráceRobert Viglasky.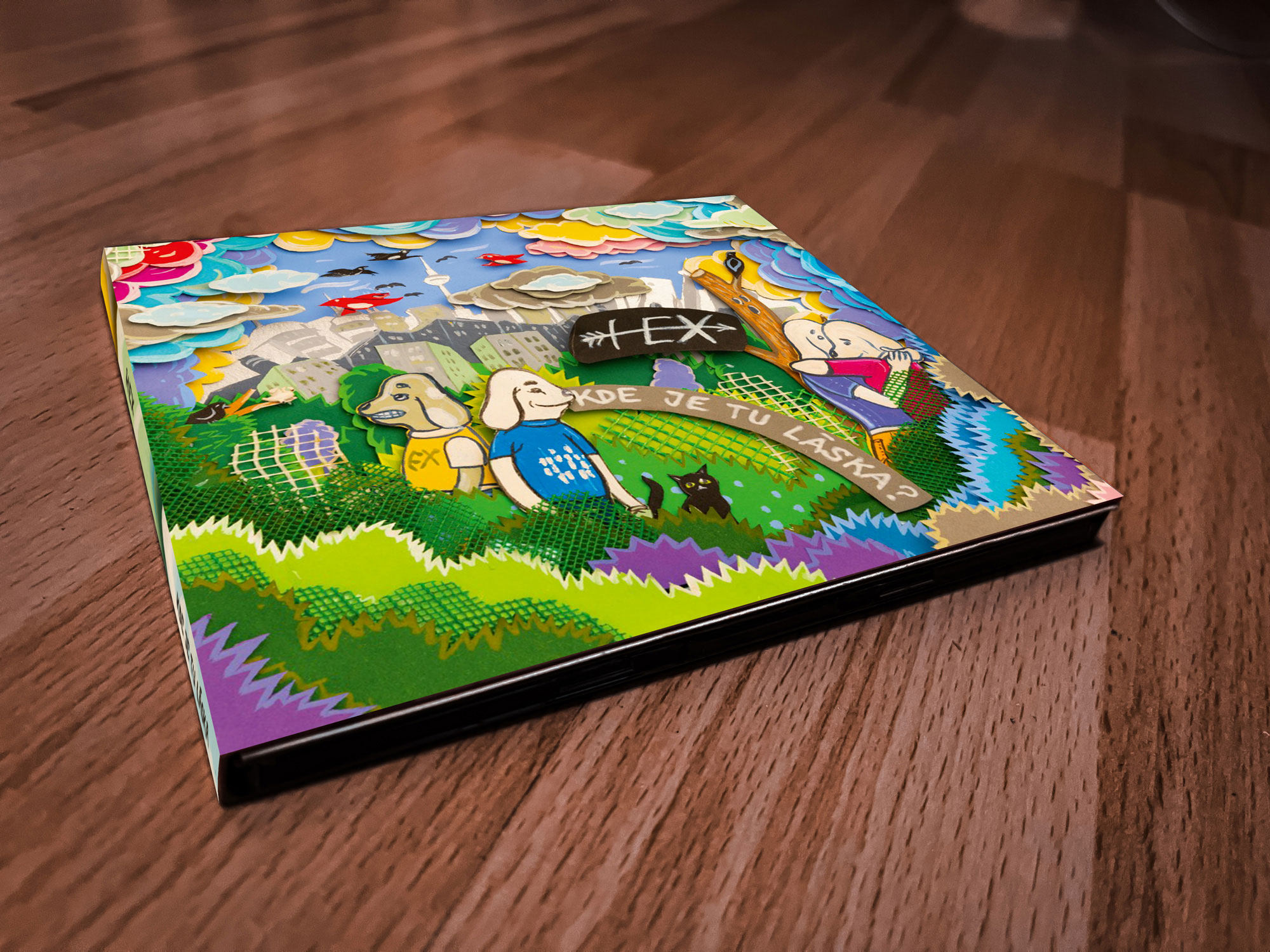 Fotilo sa od skorých ranných hodín až do večera. Za ten čas sa Robert so svojim tímom a členmi skupiny Hex posúvali po celom Londýne a striedali jednu lokáciu za druhou. Hexáci vďaka nemu navštívili, napríklad, Arnold Circus, The Royal Oak Pub v Bethnal Green alebo Wapping (London Borough of Tower Hamlets).
"Hlavnou ideou bolo urobiť zábery v Londýne, ale nie na turistických miestach, kde sa fotia všetci. Hľadali sme preto niečo iné. Yxo mal nápad spraviť zábery s typickou anglickou viktoriánskou architektúrou a taktiež aj fotky v tradičných puboch. Keďže ja nebývam v Londýne a nevedel som, kam mám chalanov zobrať, skontaktoval som sa s mojou známou location manager – Camillou, s ktorou som pracoval minulý rok na Netflix filme Heart of Stone s Gal Gadot v hlavnej úlohe. Ona mi poradila super lokácie. Samozrejme, sme si neodpustili výlet na Abbey Road, kde chalani bezpečne prešli cez prechod pre chodcov, a deň sme ukončili spravením pár nočných záberov pri kanáli v Little Venice. Bol to krásny záver nášho prvého a dúfam, že nie posledného fotenia," s radosťou spomína Robert Viglasky.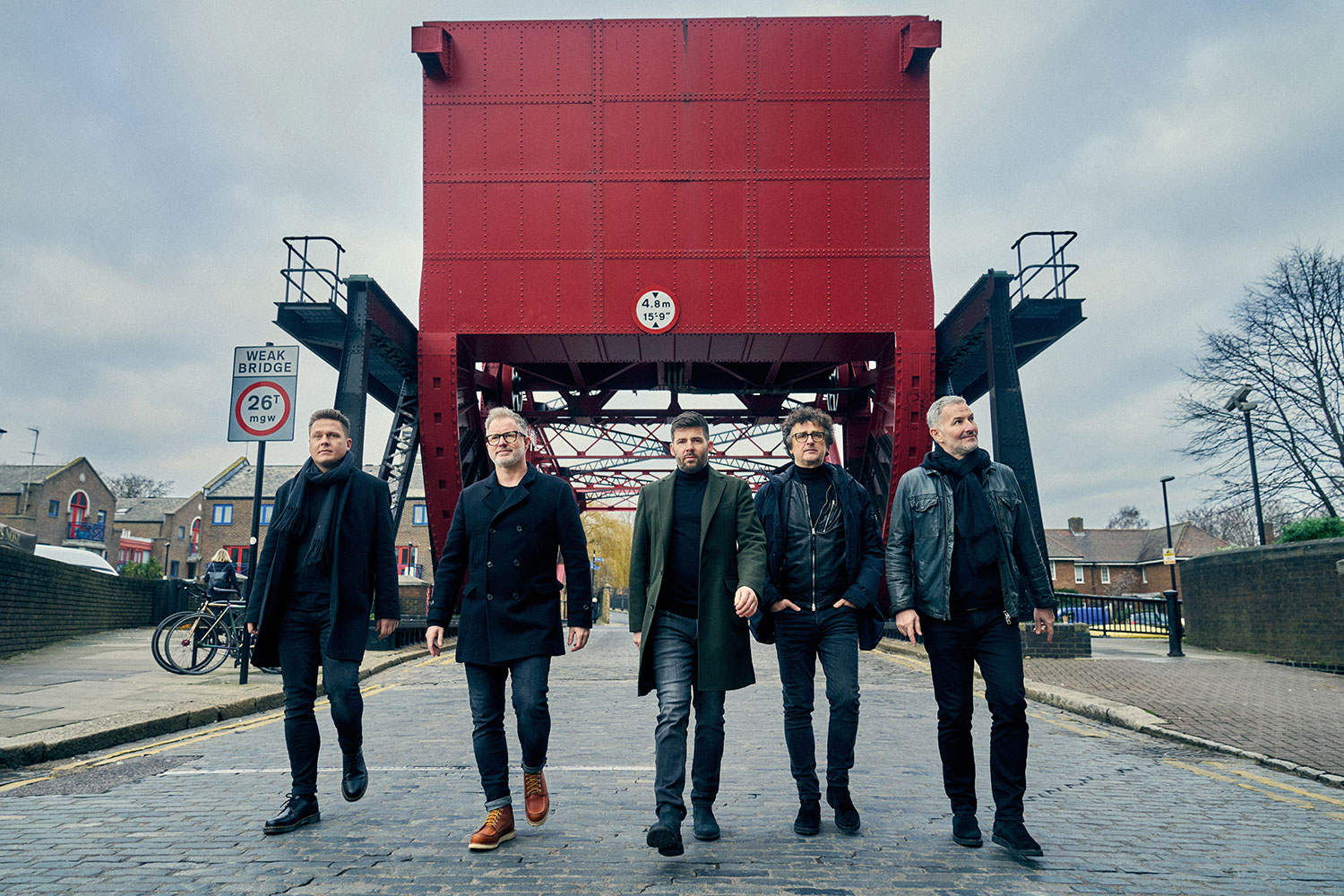 "Robo aj s jeho asistentami ma fascinoval a som rád, že sme sa stali priateľmi. Pozorovať ich pri práci, bol jednoducho zážitok. Všetci na pľaci oplývali dobrou náladou a nekončiacim entuziazmom s cieľom urobiť čo najlepšiu robotu bez ohľadu na čas a únavu. To je presne to, čo nám tak veľmi chýba v našich väčšinou zachmúrených končinách. Uvoľnená atmosféra Londýna s usmievavými a prajnými okoloidúcimi všetkých rás, vyznaní a pohlaví nám z namáhavého dňa spravili zážitok, na ktorý budeme spomínať celý život. Veselé "Good Luck" rezonovalo v ušiach ešte aj večer pri poháre piva v parádnom pube v nablýskanej štvrti Mayfair, ktorý vraj vlastnil Guy Richie s Madonnou, doplnil Martin "Fefe" Žúži.
Nový album je obsahovo rovnako pestrý a farebný ako je pestrý a farebný jeho obal. Vytvoril ho výtvarný umelec Erik Šille, ktorý na jeho realizáciu využil techniku diorámy – viacvrstvového obrazu, ktorý má v divákovi vzbudiť ilúziu reálneho priestoru. Pracoval na ňom niekoľko mesiacov.
"Keď sme prvýkrát videli Erikov návrh, boli sme nadšení. Presne vystihol, čo sme cítili. Album je zvukovo a aranžérsky farebný, nahrávku tvoria rôzne vrstvy zvukov, nálad a takto vyzerá aj Erikova dioráma," vyslovil Yxo, ktorého doplnil Fefe: "Erikov nápad nás úplne nadchol. Nielen z dôvodu originality diela, ale aj skvelými možnosťami, akým sa dajú využiť jednotlivé vrstvy diorámy pri tvorbe obalu LP aj CD. Výsledok je podľa mňa fantastický a dokonale korešponduje s hudobným aj textovým obsahom pesničiek na albume."
"Chalani mi pustili nové skladby, poslali ich texty a zároveň mi dali voľnú ruku pri tvorbe. Dlhšiu dobu som sa pohrával s myšlienkou diorámy, v minulosti som sa s týmto formátom už zabával, ale prezentoval som iba tie v menších sochárskych výstupoch. Papierové som nikdy nedotiahol dokonca. Dioráma pre Hex je vlastne mojou prvou zrealizovanou papierovou diorámou," prezradil autor obalu Erik Šille.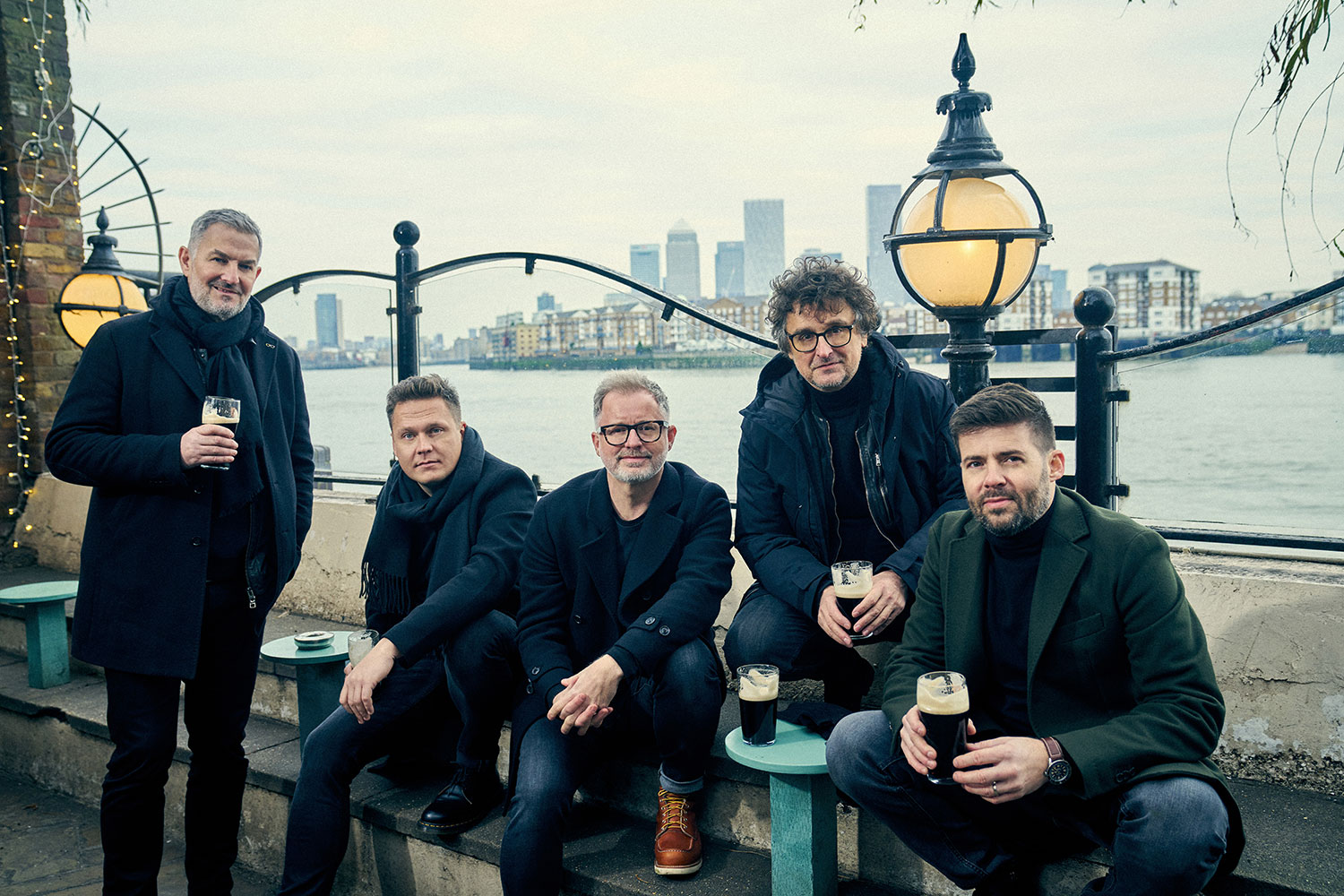 Desiaty radový album skupiny Hex s názvom Kde je tu láska?, ktorý v rôznych verziách vyjde 17. apríla, bude obsahovať 10 skladieb vrátane posledného singlu Možno si pamätáš a duetu s Tamarou Kramar Mesto stratilo dych.
HEX – KDE JE TU LÁSKA?
(tracklist albumu)
1. Motorový čln
2. Kde je tu láska ?
3. Možno si pamätáš
4. Iná ako ostatné
5. Pomaranče z Kuby
6. Navždy mladí
7. Chlapec (Pre Ďuďa)
8. Balená vetrom
9. Dni keď bolo dobre
10. Mesto stratilo dych
Vznik skladieb podporil z verejných zdrojov vo forme autorského štipendia Fond na podporu umenia.
Zdroj: TS
Foto: (by Robert Viglasky) + obal albumu (by Erik Šille)