Kino Lumière v cykle Music & Film uvedie originálny a vizuálne pôsobivý koncertný film kultovej britskej kapely Depeche Mode: SPIRITS in the Forest (2019). Zachytáva minuloročnú vzrušujúcu šou kapely v amfiteátri Waldbühne v Berlíne a zároveň ponúka pohľad do života šiestich jej fanúšikov. Kino Lumière uvedie film na dvoch projekciách, prvá, naplánovaná na 26. novembra 2019, sa hneď po zverejnení vypredala, druhá sa uskutoční v piatok 29. novembra 2019 o 20.30 hod.
Depeche Mode počas rokov 2017 – 2018 odohrali na svojom Global Spirit Tour k svojmu 14. štúdiovému albumu 115 koncertov pre viac než 3 milióny fanúšikov po celom svete. Na koncert v amfiteátri Waldbühne v Berlíne zavolali svojho dlhoročného spolupracovníka, režiséra Antona Corbijna, autora klipov ich svetoznámych hitov ako Personal Jesus alebo Enjoy the Silence, aby zachytil neskrotnú energiu ich vystúpení a spolu s ňou aj príbehy šiestich najvernejších fanúšikov. Okrem jedinečnej koncertnej šou tak film ponúka aj veľmi intímny pohľad na to, ako sa tvorba Depeche Mode premieta do osobných životov ich priaznivcov.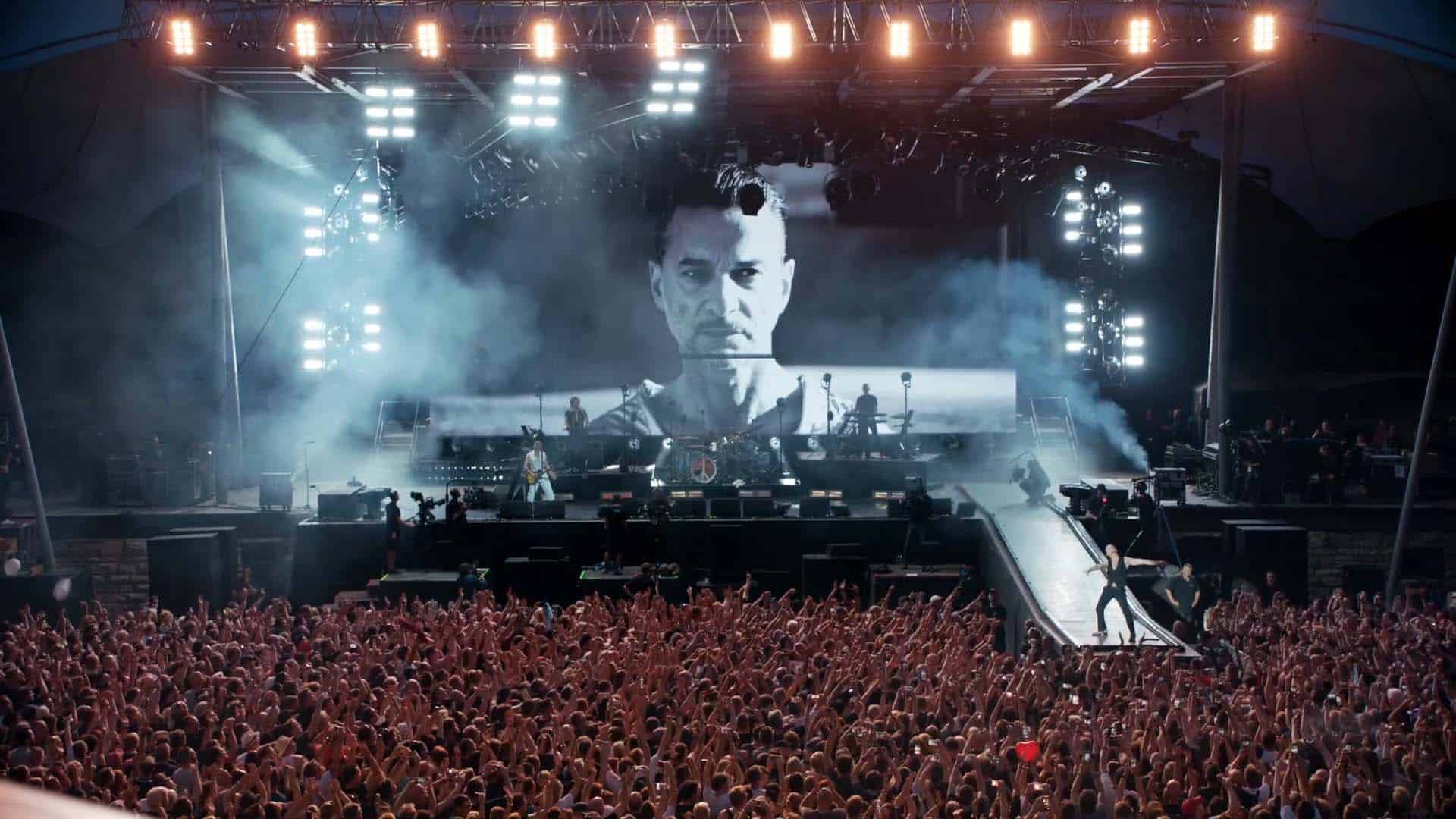 "Je až neuveriteľné, ako dokážu Depeche Mode ovplyvňovať životy ľudí," povedal o filme režisér Anton Corbijn. "Títo fanúšikovia majú rozmanité príbehy a pochádzajú z odlišných kultúrnych prostredí, takže sme si stanovili plán, že ich budeme filmovať v ich domácom prostredí a následne ich všetkých dostaneme na miesto koncertu." Corbijn sa domnieva, že tak rôznorodú skupinu ľudí spájajú práve texty skladieb Martina Gora. "Témy Martinových piesní oslovujú množstvo ľudí, ktorí majú pocit, že potrebujú sprievodcu alebo pomocnú ruku."
"Na rozdiel od filmu Depeche Mode: 101 z roku 1989, ktorý sleduje amerických fanúšikov kapely, tento dokument prezentuje dojímavé príbehy šiestich fanúšikov Depeche Mode z rôznych krajín a kontinentov," približuje snímku Miro Ulman, dramaturg cyklu Music & Film. "Príbeh každého z nich dopĺňajú prestrihy na niektorú z piesní z repertoáru kapely, je vidieť, že Depeche Mode sú naozaj ´soundtrackom´ ich života." Fanúšikovia pochádzajú z celého sveta, nielen z európskych krajín, podľa Ulmana je medzi nimi aj turistická sprievodkyňa z Mongolska, ktorá vďaka koncertu po prvýkrát prekročila hranice vlastnej krajiny. "Odlišuje ich krajina pôvodu, kultúrne zázemie alebo vek, ale jedno majú spoločné: Depeche Mode im zásadne zmenili život. Film tak nie je len jedinečným záznamom veľkolepého koncertu, ale i odkazom, že hudba pomáha ľuďom prekonávať problémy a spájať ich bez ohľadu na čokoľvek."
Film sa premieta po celom svete len v dňoch od 21. do 30. novembra 2019, potom ho už nebude možné vidieť na plátne. V tomto termíne ho uvedie viac ako 2 400 kín, z toho 110 v Čechách a na Slovensku. "Záujem o podobné podujatia – v jeden večer na celom svete – je čoraz väčší. A to nielen u divákov, ale i kapiel a distribútorov," približuje Ulman. "Napríklad prvý večer premietania najnovšieho koncertného filmu kapely Metallica S&M², ktorý bol záznamom ich spoločného vystúpenia so San Francisco Symphony Orchestra, priniesol hrubé tržby 4,3 milióna libier." Režisér Anton Corbijn verí, že aj film o turné Depeche Mode bude dôkazom, že takéto jednorazové hudobné záležitosti môžu v kine skvele fungovať. "Samozrejme, že je stále fantastické zažiť koncert osobne, ale nie každý má túto príležitosť. A aj toto je spôsob pre kapely, ako získať späť nejaké peniaze investované do turné, keďže predaj DVD a blu-ray nosičov má klesajúcu tendenciu. Je to spôsob, ako si vďaka koncertným filmom dopriať opätovne koncertný zážitok. A je to neporovnateľné s tým, keď si záznam pustíte doma v televízore," povedal Corbijn pre The Observer.
Dokument Depeche Mode: SPIRITS in the Forest sa nakrúcal počas dvoch posledných koncertov ich turné Global Spirit Tour, ktoré sa uskutočnili 23. a 25. júla 2018 v Berlíne, v jedinečnom amfiteátri Waldbühne s kapacitou 22 290 divákov. Zaznejú v ňom nové piesne, ale i klasické hity ako Enjoy The Silence, Personal Jesus, Just Can't Get Enough, Never Let Me Down Again, ale i cover verzia hitu Davida Bowieho Heroes. "Na rozdiel od iných záznamov koncertov, ktoré sa venujú účinkujúcim na pódiu, Corbijn často obracia kameru do hľadiska. Dôvod je jasný. Pohľad na nadšených fanúšikov, ich rozjasnené tváre a tečúce slzy dojatia, na publikum, ktoré nadšene tancuje, tlieska a spieva spolu s kapelou i bez nej, len na Davidov pokyn, hovorí za všetko," uzatvára Miro Ulman.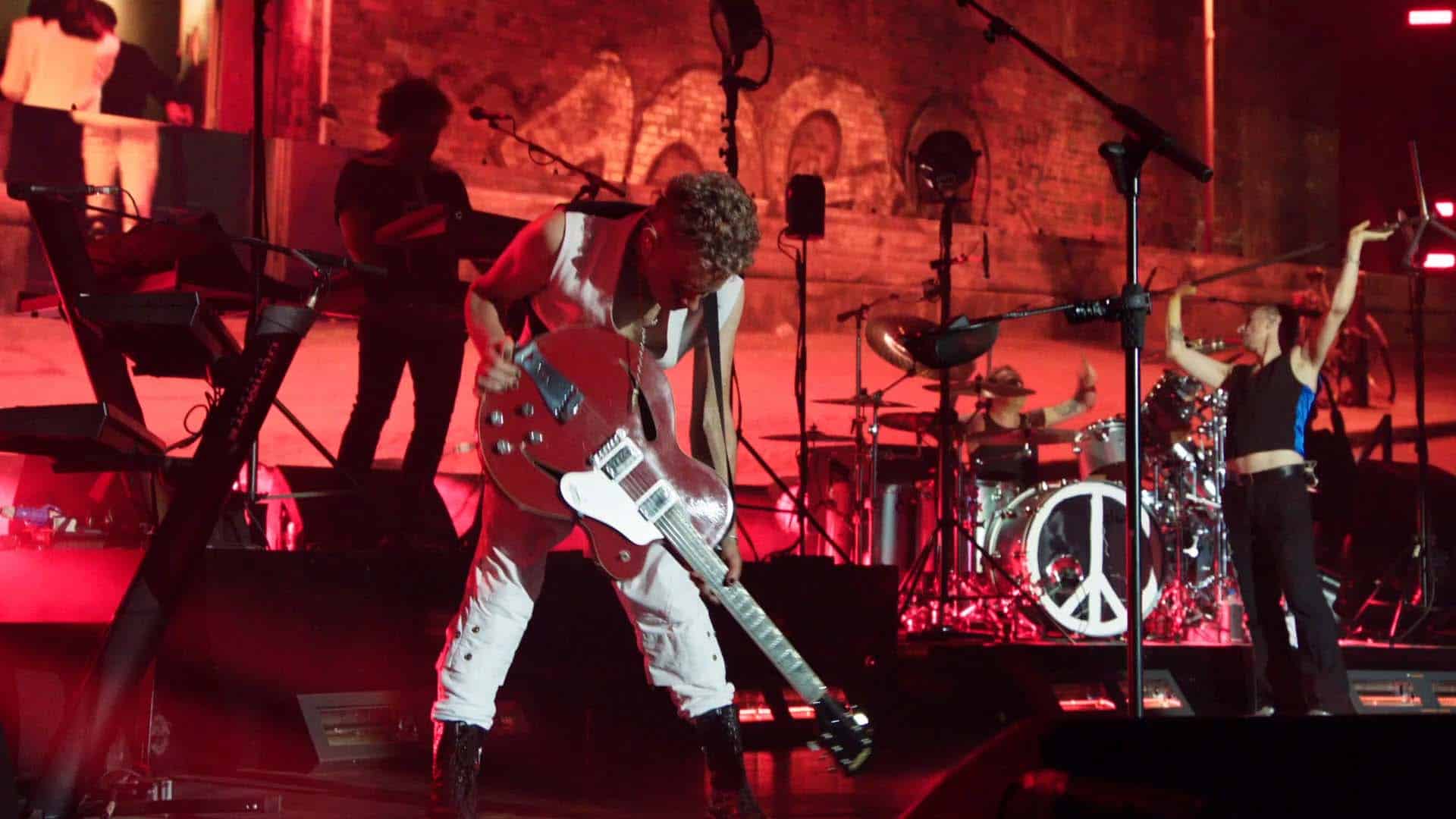 Počas projekcie Depeche Mode: SPIRITS in the Forest v piatok 29. novembra o 20.30 hod. cyklus Music & Film v Kine Lumière privíta svojho jubilejného desaťtisíceho diváka, pre ktorého je pripravené špeciálne prekvapenie.
FB event a profil cyklu Music & Film:
https://www.facebook.com/events/519325535587593/
Viac informácií a program Kina Lumière:
http://www.kino-lumiere.sk/
FB profil Kina Lumière:
https://www.facebook.com/kinolumiere/
Digitalizáciu, modernizáciu, marketing a uvádzanie filmov v Kine Lumière finančne podporil
Zdroj: SFÚ