Každý superhrdina nejako začínal a ak svoje schopnosti nezískal napríklad po uhryznutí pavúkom, potom je potrebné jeho dary usmerňovať a naučiť ho, ako ich používať. Na to je tu Škôlka superhrdinov Stana Leeho, exkluzívny animovaný seriál, ktorý 23. decembra uvedie TV Minimax.
Za všetkým hľadaj Stana Leeho
Stan Lee, muž stojaci za zrodom mnohých superhrdinov. Vždy miloval komiksy a vďaka obrovskej fantázii vytvoril či spoluvytvoril svoje vlastné, dnes už kultové komiksy plné superhrdinov. Kto by ich nepoznal, veď Iron Man, X-Men, Spider-Man, Thor, Avengers a mnoho ďalších sú legendami. Teraz prišiel čas na novú generáciu, preto je tu Škôlka superhrdinov Stana Leeho. A kto iný by sa mal stať mentorom batoliat so superschopnosťami než jeden z najväčších superhrdinov Kapitán Fantastic, alebo Arnold Armstrong. Nie je náhodou, že v originálnom znení hovorí hlasom slávneho Policajta zo škôlky Arnolda Schwarzeneggera. Tento skutočný akčný hrdina bol pre tvorcov pri obsadzovaní jedinou voľbou. V každej z 26 epizód má svoju úlohu aj Stan Lee. Akú? Nechajte sa prekvapiť.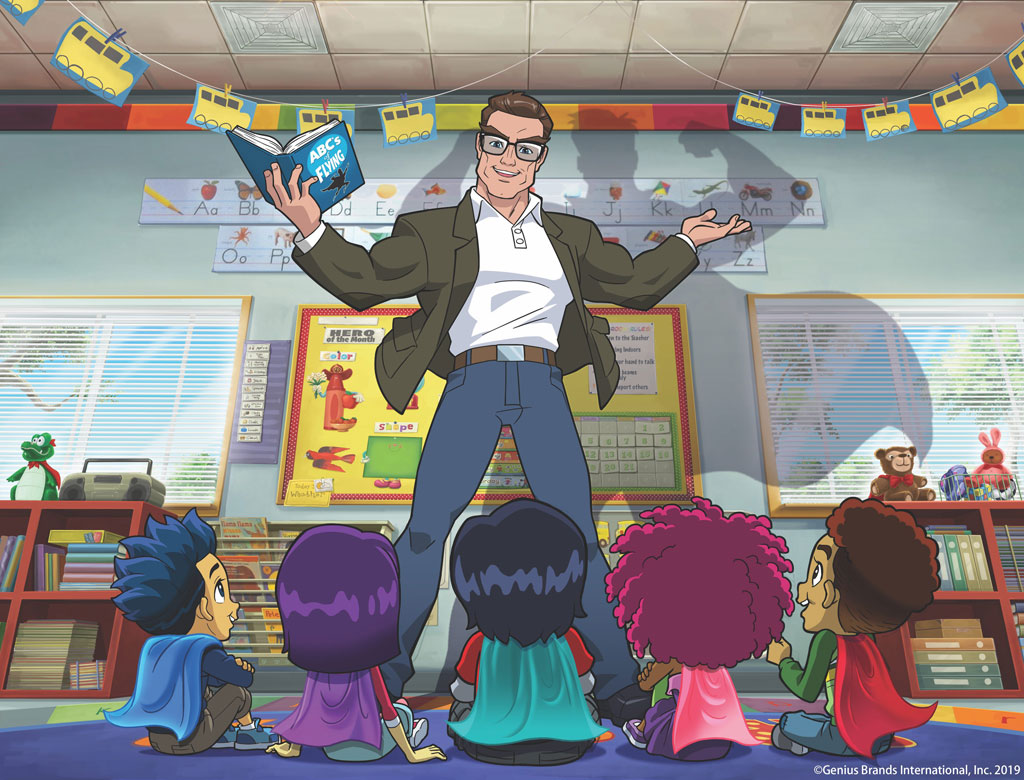 Ako ustrážiť superhrdinov
Každá časť seriálu zavedie divákov do škôlky, kde sa však aj bežné aktivity ako čítanie, písanie a matematika môžu zmeniť na niečo neuveriteľné, keď sa do nich zapoja superdeti. Týchto šesť malých hrdinov sa učí aj športovému správaniu, tímovej práci, výžive a cvičia. Na všetko ich snaženie dohliada Arnold Armstrong a učí ich, ako majú kontrolovať svoju silu a využívať ju na správne veci, ale tiež ako sa vysporiadať so sklamaním. Môže im byť už "jednoduchým" mentorom, lebo pred rokmi prišiel o svoje schopnosti v boji s Dr. Superiorom, ktorý potom zmizol. Teraz by sa mu občas opäť hodili, pretože ustrážiť šesťročných hrdinov nie je sranda, nesmú sa totiž prezradiť, čo je pri najrôznejších hlúpostiach, ktoré vymýšľajú, náročná disciplína. Bol to práve spomínaný boj medzi Kapitánom Fantasticom a Dr. Superiorom. ktorý spôsobil, že sa na šesť batoliat zniesli superenergetické častice. Škôlku, ktorú navštevujú, vedie prísna riaditeľka slečna Shoutzalotová. Tú za posledných 26 rokov nikto nevidel, sa hoci len pousmiať. Teraz, aj keď nemá tušenie o superdeťoch vo svojej škôlke, vetrí, že sa niečo deje a je odhodlaná, prísť celej veci na kĺb. Zábava, dobrodružstvo a akcia zaručená.
Hlasy, ktoré poznáte
Arnolda Schwarzeneggera a Stana Leeho slovenskí a českí diváci nezačujú, ale úplne iste ich rozoznajú v podobe ich animovaných postáv. Na Slovensku a v Čechách ale tiež začujeme hlasy veľmi známych a obľúbených hercov. Stanovi prepožičal hlas Radovan Vaculík a Arnoldovi Jiří Schwarz. Títo dvaja páni, sa už raz "stretli", spája ich film Kaktusový Jack, kde Arnold hrá krásneho cudzinca a český hlas mu prepožičal práve Jiří. Ďalšie úlohy Arnolda Schwarzeneggera asi netreba pripomínať a Stana Leeho ste si mohli ako herca všimnúť v niektorých marvelovkách, napríklad Avengers.
Viac akcie a zábavy s AMC Mikro
Ochutnávku zo Škôlky superhrdinov Stana Leeho nájdete v aplikácii AMC Mikro, ktorá je k dispozícii v App Store či Google Play a úplne bez reklám. Nájdete v nej ukážky toho najlepšieho z 8 domácich televíznych staníc AMC Networks International. Tešiť sa môžete na čiernu komédiu Mafiánovci s Robertom DeNirom v hlavnej úlohe či Underworld: Prebudenie, ktoré budú v decembri vysielané na AMC. K vzhliadnutiu bude aj obľúbený seriál TV Paprika Marry Berry má vznešené Vianoce, tentokrát v ňom privíta vojvodu a vojvodkyňu z Cambridge. Minimax deťom ponúkne napríklad aj seriál o mrzutej sove Samá hra a žiadna zábava. AMC Mikro v decembri prinesie mnoho ďalších relácií a filmov, ktoré bude vysielať televízna stanica AMC. V decembri je skrátka na čo sa tešiť.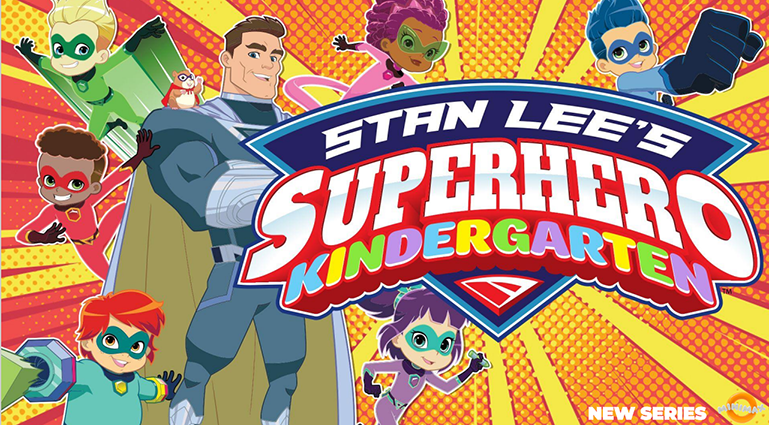 Zdroj: AMC