Slovenská dvojica Sisa Fehér a Vladko Mikláš vydali v prvej polovici roka 2018 spoločný album Bardo. Vlastné, prírodou inšpirované piesne so slovenským textom a citlivým aranžmánom s vplyvmi world music a jazzu, ukázali nevšedný skladateľský i interpretačný talent mladých autorov. Najbližšie týždne Bardo ožije v podobe turné s jedenástimi zastávkami.
"Bardo považujem za jeden z najoriginálnejších albumov, ktoré sme u nás vydali. To akým spôsobom sa Sisine slovenské texty prelievajú do melódií, ako plynie Vladkov gitarový sprievod a celkový magický opar, ktorý sa nad tým vznáša ako hmla nad horami – to všetko spolu pôsobí ako čarostroj, zdvihne ťa, odnesie, zanechá na mieste s krásnym výhľadom, upokojí," povedala na adresu nahrávky Bardo Jana "Shina" Lokšenincová, šéfka vydavateľstva Slnko Records.
Multiinštrumentalistka Sisa Fehér zarezonovala už svojím projektom Fehero Rocher, v ktorom okrem autorských jazzovo-bluesových skladieb v angličtine prezentovala aj vlastné interpretácie domácich ľudových piesní. Jej debutový album Cirrus svojou multižánrovosťou zaujal jazzových fanúšikov aj poslucháčov soulu či world music. Pri projekte Bardo sa presunula k číro vlastnej tvorbe, ktorá vyvstala z jej vlastných básní.
Atmosféru slovenských textov sa jej podarilo obsiahnuť vďaka skladateľovi a gitaristovi Vladkovi Miklášovi, ktorý okrem spolupráce so Sisou Fehér pôsobí v kapelách s Katarziou či Bert and Friends a skladá hudbu pre projekty moderného cirkusu Loosers Cirque Company či jazzovú fusion formáciu Tryptych.
Od 2.11. do 22.12. sa Bardo predstaví v desiatich slovenských a českých kluboch, jeden koncert odohrajú v Paríži. Okrem vystúpení vo dvojici zahrajú aj v plnej zostave, ktorú doplní Rasťo Uhrík na kontrabas, Petr Nohavica na bicie a Dan Hasalik na syntetizátor a gitaru.
BARDO TOUR 2018
FULL BAND
2.11. Kremnica / Akropole
3.11. Brezno / Bombura
5.11. Praha / Jazzdock
9.11. Banská Bystrica / Klub 77
10.11. Banská Štiavnica / Archanjel
11.11. Žilina / Klub 77 – Smer
24.11. Paris / Le royal onze
DUO
6.12. Trenčín / Coffeesheep
8.12. Trnava / Nádvorie
21.12. Brno / Leitnerka
22.12. Brezno / Folkové Vianoce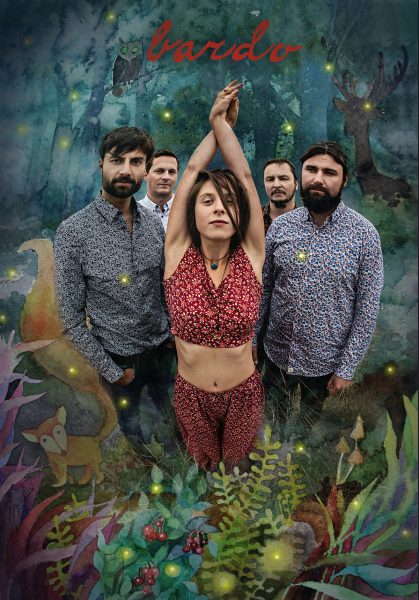 Zdroj: Slnko records