Slovenská skupina Space Recorder vydáva vo štvrtok 23. júna 2022 nový singel s názvom Dotyky. Oddnes si Dotyky môžete vypočuť na všetkých hudobných platformách a pesničku nájdete s novým videoklipom založeným na live photo formáte (tzv. cinemagraphs) aj na YouTube.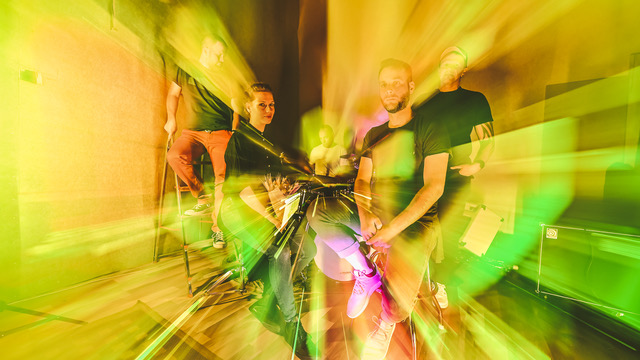 Pesnička vznikla počas covidovej pandémie v roku 2020 a je asi najintímnejšou výpoveďou v celej histórii kapely. "Covid popretŕhal všetky osobné kontakty, a práve dotyky vo mne pri písaní textu evokovali zvyšky ľudských prepojení," prezrádza kapelník Richard Ďurana. "Paralela s intímnom nie je náhodná a myslím, že s odstupom pár rokov už ani nebudem vedieť, ktorá z týchto dvoch paralel mi napadla skôr," dodáva Richard.
Bubeník Peter Slameň zorganizoval v lete pred dvomi rokmi skúšku na chalupe, kde kapela pesničku hrala po prvýkrát. "Kvôli susedom a lesu sme nemohli a nechceli hrať nahlas. Naťahali sme káble, zapojili nástroje, ja som bubnoval metličkami a túto pesničku sme zahrali tak jemne a s takým intímnym charakterom, že táto pilotná nahrávka takmer dva roky slúžila ako referenčné demo. Samozrejme, ako to už býva, po hodine hrania v lese sa za plotom objavila staršia suseda a dožadovala sa konca toho randálu," smeje sa Peter.
"Intimita textu a náboj tejto pesničky na mňa osobne pôsobia veľmi magnetizujúco," hovorí speváčka Alexandra Malá. "Stačí, aby začal hrať úvodný groove a vždy si úplne uletím a zoberie ma to niekde preč," približuje Sasha svoje pocity.
Pesničku nahrával a produkoval Erik Horák v štúdiu Lososound. "Už prvým singlom A čo ty? vo februári tohto roku sme predznamenali radikálnu zmenu zvuku kapely," približuje gitarista a klávesák Roman Piška. "S Erikom nás opäť prepojila vzájomná kompatibilita predstáv o zvuku a nielen s procesom ale aj s výsledkom sme extrémne spokojní. Zvuk je naozaj nekompromisný a dúfam, že všetci poslucháči budú mať po vypočutí podobný dojem," dodáva Timotej Strieš, basák kapely.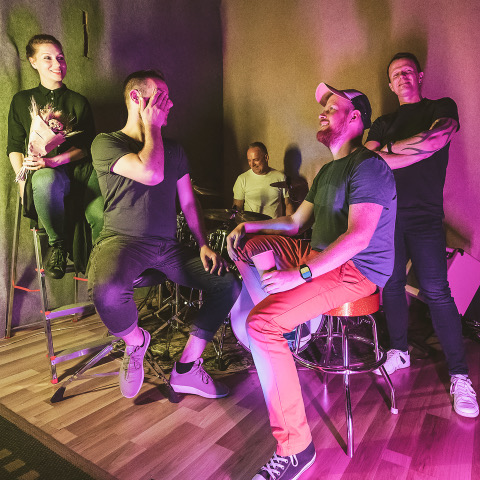 S námetom na video prišiel Peter Slameň. "Videli ste live photos Martiny Mlčúchovej?", spýtal sa raz na skúške a bolo rozhodnuté. "Fantastický cit pre svetlo, tiene a kompozíciu, ktorý z Martiny urobil v priebehu rokov jednu z najrešpektovanejších fotografiek 'hudby' na Slovensku, dal vzniknúť aj videoklipu, ktorý je tak trochu 'haluz'. Pekné pozeranie!" dodáva Roman, ktorý je zároveň autorom videoklipu.
Zdroj: Richard Ďurana