Aj keď sa poznajú roky, stále dokážu jeden druhého prekvapiť. Takýto album ešte spolu neurobili. Je posunom k niečomu inému a zároveň začiatok niečoho kvalitného a hodnotového. Saxofonista Nikolaj Nikitin a klavirista Ľubo Šrámek pred pár týždňami vydali nový album Directions & Connections, z ktorého teraz ponúkli singel Connections. Zároveň ním započali edičný plán labelu Hlava XXII, ktorý založil Nikolaj Nikitin.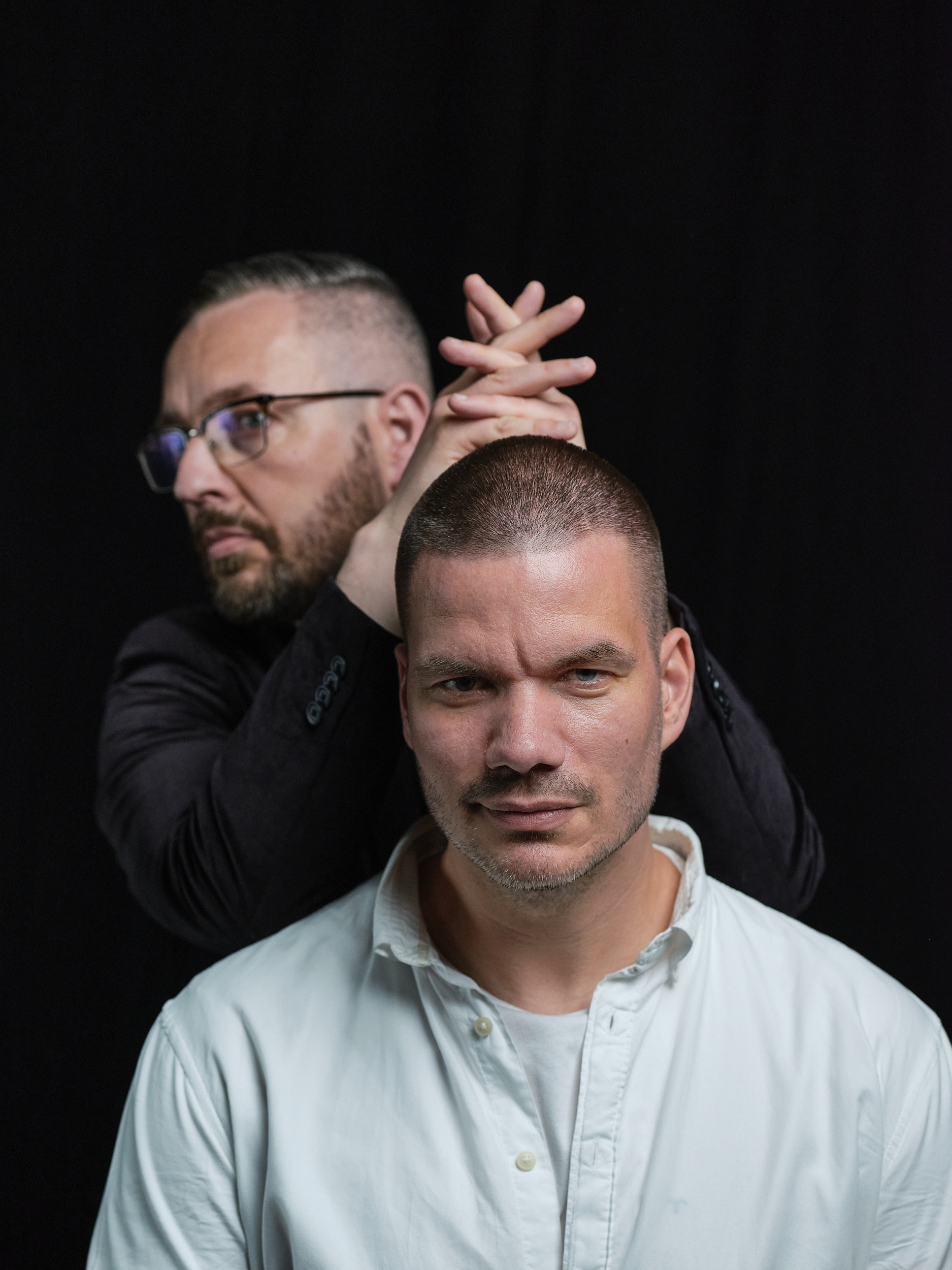 Úvodný singel Connections môže vyjadriť spojenie, ale aj blízky vzťah. Ako inak výstižnejšie pomenovať dlhoročnú spoluprácu dvoch predstaviteľov modernej jazzovej hudby – saxofonistu a skladateľa Nikolaja Nikitina a klaviristu, aranžéra Ľuboša Šrámeka. Táto skladba je úvodným singlom z piateho štúdiového album Directions & Connections. Ten sa obsahovo, formou a najmä svojím zvukom vymyká svojim predchodcom. Takto nejako znie súčasný jazz v komornej podobe.
Connections má v sebe noir atmosféru, nádych čiernobielych fotografií, nostalgický splín. Nikolaj priznal, že ho pritom veľmi ovplyvnil zvuk marimby: "Táto skladba je napísaná pre konkrétne obsadenie s priestorom pre improvizáciu. Hudba je postavená na groove a jednoduchej sugestívnej melódii. Groove má tanečný charakter a melódia je úvodným hlasom, ktorý nás zvoláva k spoločnému dielu." Výstižne túto kompozíciu pomenovala hráčka na marimbu, Lucia Harvanová: "Stará francúzska detektívka, zafajčená kaviareň, kabát a staré auto!"
Keďže ide už o niekoľkoročných blízkych spolupracovníkov, ponúka sa otázka, či sa do ich tvorby nevotrela rutina. Nikolaj Nikitin však takéto úvahy vyvracia: "Spolupráca bola iná ako na ostatných "altaroch", nakoľko sme nenahrávali naraz live. Ľuboš nahrával až do nahrávok, ktoré vznikli v obsadení husle, marimba, saxofón a kontrabas. Mal tým pádom možnosť nahrať viac stôp a používať rôzne syntetizátory a zvukové efekty. Je ale zaujímavé, že komunikácia kapely funguje ako na živej nahrávke."
V čom bola táto spolupráca iná než na predchádzajúcich štyroch nahrávkach Nikolaj vraví: "Išlo o inak postavený projekt. Altar bol vždy akustický – kapelový a nahrávali sme ho naraz aj s hosťami. Teraz sme vytvárali dielo postupne a hostia nám niektoré stopy posielali naspäť. Inak to bola kooperácia ako vždy bez problémov, či hádok a pracovali sme so skvelými ľuďmi.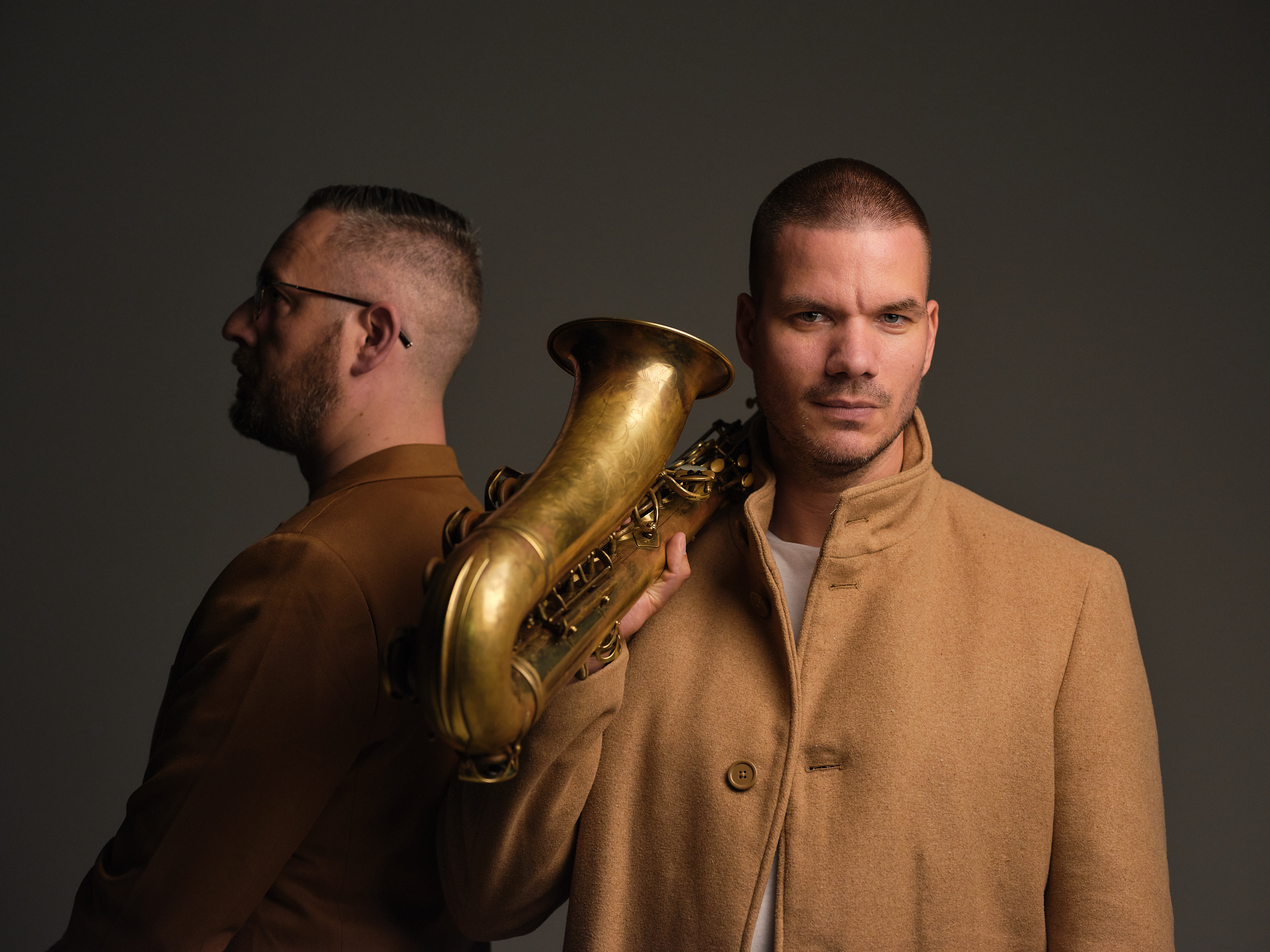 Klavirista, aranžér Ľuboš Šrámek ho dopĺňa: "Poznáme sa už dlhšie a preto dôverne poznám Nikolajovu predstavu. Tentokrát som dostal vopred hotové kompozície, do ktorých som pridával stopy, ktoré som hral na Rhodes piano. Finálna podoba vznikala hlavne post produkciou a mixovaním nahrávky. K tomu som pristupoval ako ku každej z posledných nahrávok. Dôležité je dávať si časový odstup. Nerobiť to narýchlo, ani to nechať prevariť. Možno aj preto sme asi polovicu materiálu vymazali a nanovo nahrali."
O živom prevedení už teraz Nikolaj Nikitin intenzívne premýšľa: "V súčasnosti rozmýšľame ako ho budeme naživo hrávať. Chceme reflektovať jeho zvuk aj dramaturgiu. Uvidíme ako sa nám to podarí preniesť k živému divákovi a zároveň mu ponúknuť aj niečo naviac. Koncerty chystáme na rok 2023. S Ľubošom však ešte predtým zahráme dva novembrové koncerty v Dubline – 15. novembra na veľvyslanectve SR a 17. novembra v Artur´s pub so zaujímavými hosťami."
O nahrávke Altar Ensemble – Directions & Connections:
Na albume nájdete jedenásť kompozícii, väčšina pochádza z pera Nikolaja Nikitina a Ľuboša Šrámka. Autorsky nevedome prispeli i francúzsky velikán baroka Jean-Philippe Rameau a jazzový génius John Coltrane. Okrem jadra a srdca Altaru, dvojice Nikitin-Šrámek, formujú originálnu atmosféru nahrávky prizvaní hudobníci – jedinečný tón huslí Lucie Harvanovej spolu s dažďovou marimbou Kyrila Stoyanova, éterické dychy – flauta Sisy Michalidesovej a krídlovka Kornela-Fekete Kovácsa. Dvojica hudobníkov sa rozhodla urobiť album bez bicích nástrojov. Namiesto nich pokryl rytmický základ kontrabas v podaní Juraja Grigláka. Postprodukcie sa ujal Peter Preložník. Booklet albumu výtvarne navrhli a spracovali Patrícia Koyšová a Matúš Lelovský.
Altar Ensemble – Directions & Connections je prvým titulom novozaloženého vydavateľstva Hlava XXII. To vzniklo z Nikolajovej prirodzenej schopnosti riadiť si veci sám. Jeho najväčšou ambíciou je prinášať štyri tituly ročne, ktoré by reflektovali komornú hudbu blízku k jazzu.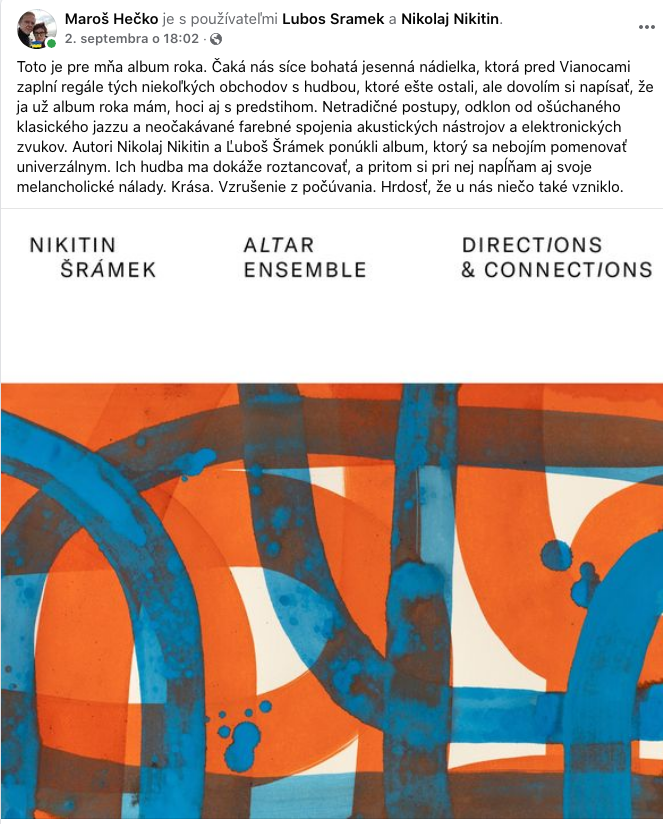 O vydavateľstve Hlava XXII sa dočítate v najnovšom čísle 03/2022 časopisu Nový Populár.
Z prvých recenzií si je možné prečítať pohľad publicistu Jána Hoceka na skjazz: "Všetky skladby spájajú bohaté a lahodné témbry, zvukomaľba, vrelosť, umný kontrapunkt, kinematickosť, zahusťujúce pradivo marimby, dynamicky premenlivá tkanivá saxofónu, trúbky a elektrického piana. Úvodní Directions je tiež sýtený minimalizmus, zvonivým ambientom a nostalgiou. Connections je pohodový, melodicky priezračný, avšak v závere nečakane rozleptaný…
Viac v recenzii na skjazz.sk: https://skjazz.sk/news/showNew/cd-altar-ensemble-directions-connections
Z verejných zdrojov podporili: Fond na podporu umenia, SOZA, Bratislavský samosprávny kraj
Informácie / Kredit
Altar Ensemble – Directions and Connections (Hlava XXII, 2022)
Nikolaj Nikitin – saxofóny, syntetizátory, programovanie
Ľuboš Šrámek – Rhodes, syntetizátory, perkusie
Lucia Harvanová – husle
Kiril Stoyanov – marimba
Juraj Griglák – kontrabas
Sisa Michalidesová – flauta
Kornél Fekete-Kovács – trúbka, krídlovka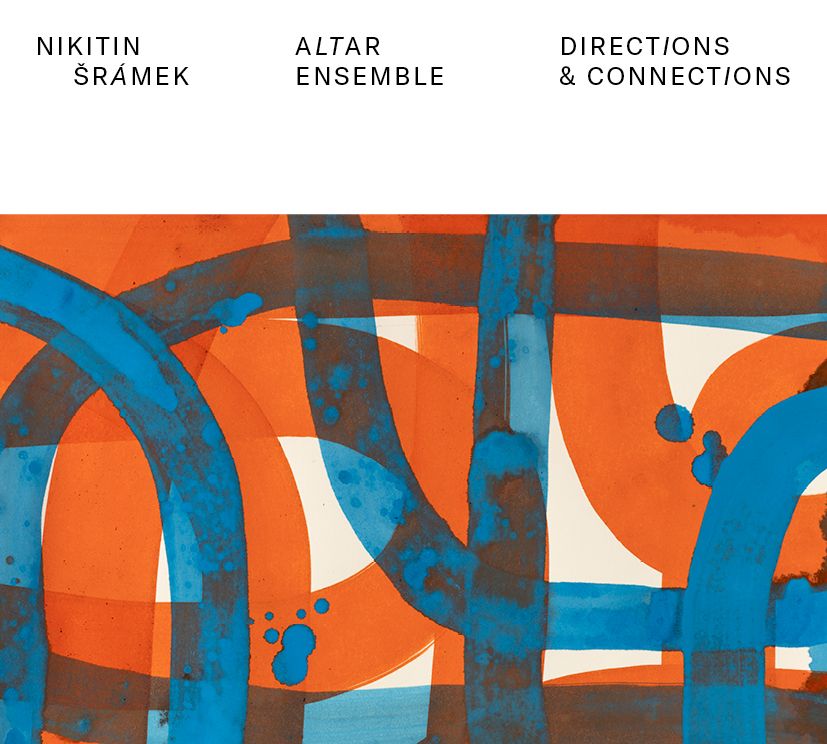 Zdroj: TS