Kapela Saténové ruky vydáva novú pesničku s letným názvom 37 °C. Po paródii na konšpirácie Gravitácia a doposiaľ najtvrdšom songu Monštrum, prichádza štvorica s ďalšou novinkou. Pesnička 37 °C je svieža a hravá ako letné prázdniny, atmosféru podčiarkuje aj nový videoklip.
Jeden sparný slovenský deň
"..a sa usmievať, veď čo ma ešte baví je plávať dokola jak žralok kladivohlavý. V morskom akváriu vo Viedni, 37 stupňov v tieni, rátam tupé dni," spieva v refréne Marek Kasko Babušiak. Na precízne texty sme u chalanov už zvyknutí a inak to nie je ani v tomto prípade. Hoci občas pôsobí ako náhodný prúd bizarných myšlienok, drží pokope a nájdeme v ňom množstvo vtipných momentov. Inštrumentálna verzia 37 °C bola pripravená už minulé leto, text vznikol začiatkom októbra 2018. "Chcel som v nej zachytiť takú tú dusnú atmosféru dní, keď je na Slovensku v lete štátny sviatok, je strašne horúco a skoro všetci sú v Rakúsku, lebo doma sú zatvorené obchody. Je to o pozeraní na veterné mlyny v Kittsee, ale predovšetkým je to o rodičoch, o otcoch, mamách a ich deťoch. O tom, čo denne robia aj nerobia a ako chcú byť všetci šťastní a ľúbiť sa vo svojich svetíkoch, ale aj o tom, že šťastie je vrtkavé. Záver songu tvorí akýsi daily digest, výcuc zo správ z takéhoto letného dňa dadaisticky pospájaný do výslednej koláže," opisuje Kasko.
Pesničku nahrali na chate v Lome nad Rimavicou, kde vznikla aj Gravitácia a Monštrum. Bola hotová pomerne rýchlo, nahrávalo sa to na jedenkrát a vokály a perkusie sa dokončili u Erika Horáka v Lososound štúdiu v Bratislave, ktorý sa postaral o mix.
Artwork by Marek Kasko Babušiak, Foto: Martina Čerňanová
V tomto roku už tretí videoklip
Klip režírovala mladá režisérka Soňa Maletz v spolupráci s talianskym grafikom a ilustrátorom Sergiom Carusom. Soňa je režisérky podpísaná pod dokumentom o Mariánovi Vargovi a podieľala sa aj na farebných videoklipoch pre kapelu Queer Jane. "So Soňou som sa zoznámil cez Vlada Nosáľa. Keď sme mali hotovú pesničku, poslal som jej ju, či by k nej nechcela urobiť tzv. lyrics video," hovorí Kasko.
V spracovaní videa mala voľnú ruku a veľmi dobre vystihla atmosféru letných radovánok. Klip bol hotový za týždeň a použila v ňom rôzne retro zábery z letnej dovolenky, kúpaliska či vodného lyžovania. Zábery vhodne dopĺňajú výrazné farebné animácie od Sergia Carusa, ktorý paradoxne po slovensky nerozumie ani slovo. Počas 3-minútového klipu beží cez obrazovku aj celý text pesničky namaľovaný čiernymi vodovými farbami. Výsledok si môžete pozrieť tu:
Ak pôjde všetko podľa plánov, 37 °C nájdu fanúšikovia na novom, v poradí treťom, albume, na ktorom chce kapela pracovať v lete na chate v Lome nad Rimavicou. Už teraz je jasné, že bude veľmi pestrý. Gravitácia, Monštrum aj spomínaná novinka sú akoby z troch rôznych svetov a len podčiarkujú všestrannosť kapely. Najbližšie si Saténové ruky budú môcť fanúšikovia vypočuť počas festivalu Žákovic Open 2. – 3. augusta v Trenčianskych Bohuslaviciach.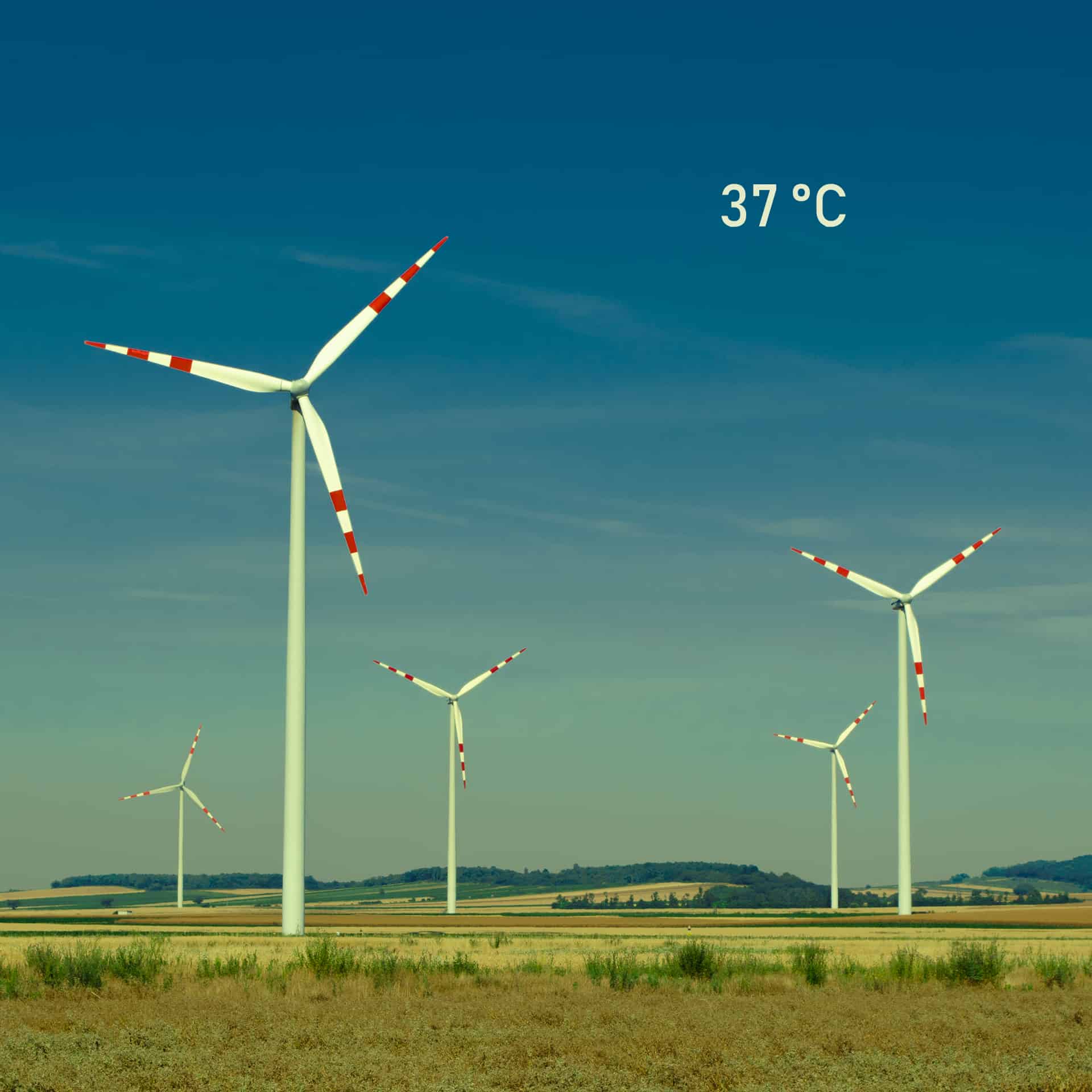 CREDITS / KLIP 37 °C
Námet a scenár: Soňa Maletz
Réžia: Soňa Maletz
Animácia: Sergio Caruso
Strih: Soňa Maletz
Produkcia: Soňa Maletz
Zdroj: TS