HARAKIRI FOR THE SKY, které roku 2011 založilo tvůrčí duo MS a JJ spojené např. s projekty Karg nebo Anomalie, jsou jedněmi z nejvýraznějších představitelů post-blackmetalové vlny. Jestli v Americe mají Wolves In The Throne Room a Deafheaven, v Evropě to jsou právě tihle Rakušáci.
Ti dnes ve svém zvuku prvotní depresi a hysterické napětí už vyměnili za melodicky harmoničtější a náladami prosvětlenější polohy, ale plochy plné atmosfér naplněné temnými a zádumčivými tóny melancholie samozřejmě přetrvaly. Při poslechu posledních alb "Arson" a "Mære" se tak namísto psychiatrického oddělení umístěného v suterénu rakouského špitálu, jehož pacienty již nikdo roky nenavštěvuje, ocitáte v temném hvozdu pulzujícím zvukem nočního života. Ale namísto katatonického strnutí se vydáváte jeho svět osvětlený lunou probádat a objevovat nové formy, které vám doposud strachem z neznámého byly utajeny. Produkčně skvěle ošetřená hudba tu bez jakékoli kýčovitosti vůbec neztrácí kouzlo a zklidněné atmosférické post-rockové plochy tu s blackovou ostrostí v sobě náladou nachází neuvěřitelné souznění, o čemž svědčí i řada oceňujících nominací (např. rakouská Grammy nebo Metal Hammer Award).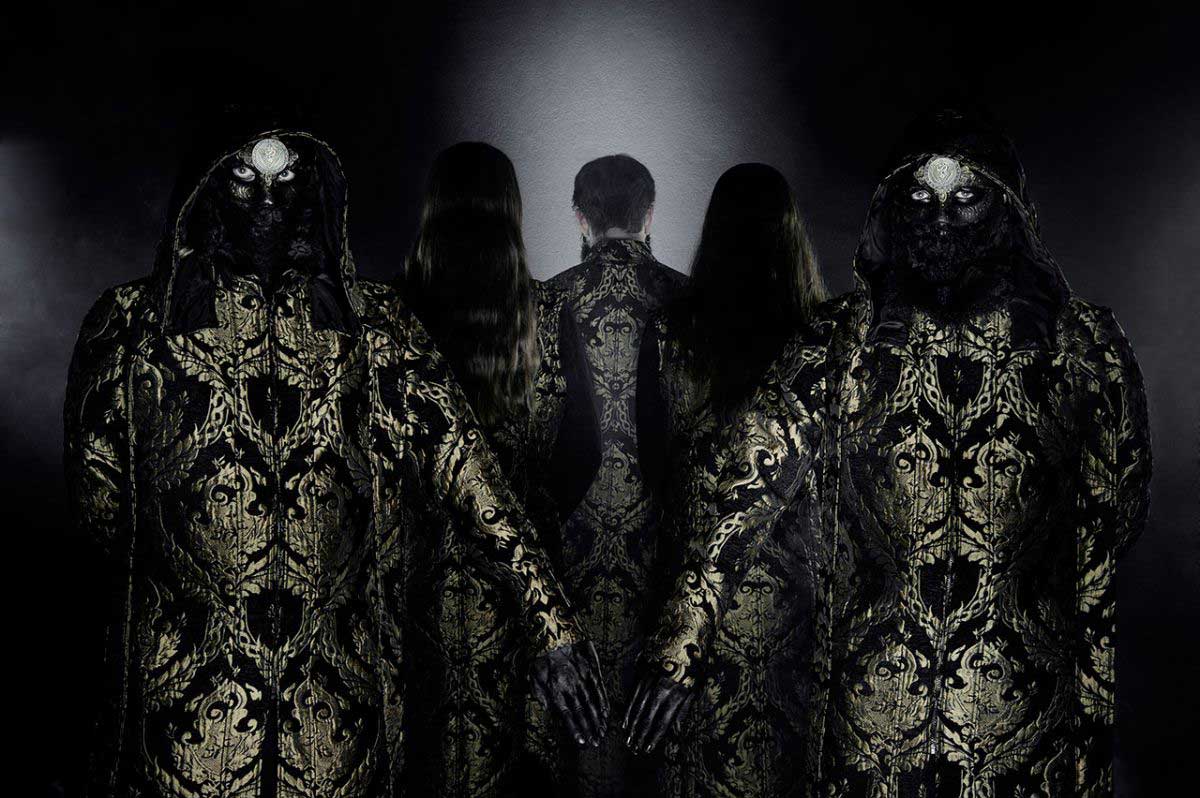 Výtečně zvoleným doprovodem nebe-obětujících jsou kreativní Švýcaři SCHAMMASCH, kteří momentálně patří mezi nejlepší moderní blackmetalové kapely. Se svými čtyřmi alby (z nichž první tři přinesly neomšelé koncepty plné hádanek) a jedním EP stále stoupají vzhůru. Nejen co do popularity, ale i hudebně, skladatelsky, ba dokonce i na podiu, kde se třemi kytarami a třemi zpěvy předvádí úchvatné a precizní výkony.
Jejich disharmoničtější black metal oplývá silnou ambientností a pohlcující atmosférou, která se svou propastně temnou tíživostí dokáže přiblížit klidně i k post-kapelám jako Neurosis nebo Triptykon, ale nechybí ani občasná epičnost blízká Behemoth. V žádném případě však nesmíme opomenout avantgardnost a progresivitu Deatshpell Omega. Tento tajemný monument tak získává na nečekaných hudebních tvarech, které i při silné sugestivnosti neztrácí na agresi a síle.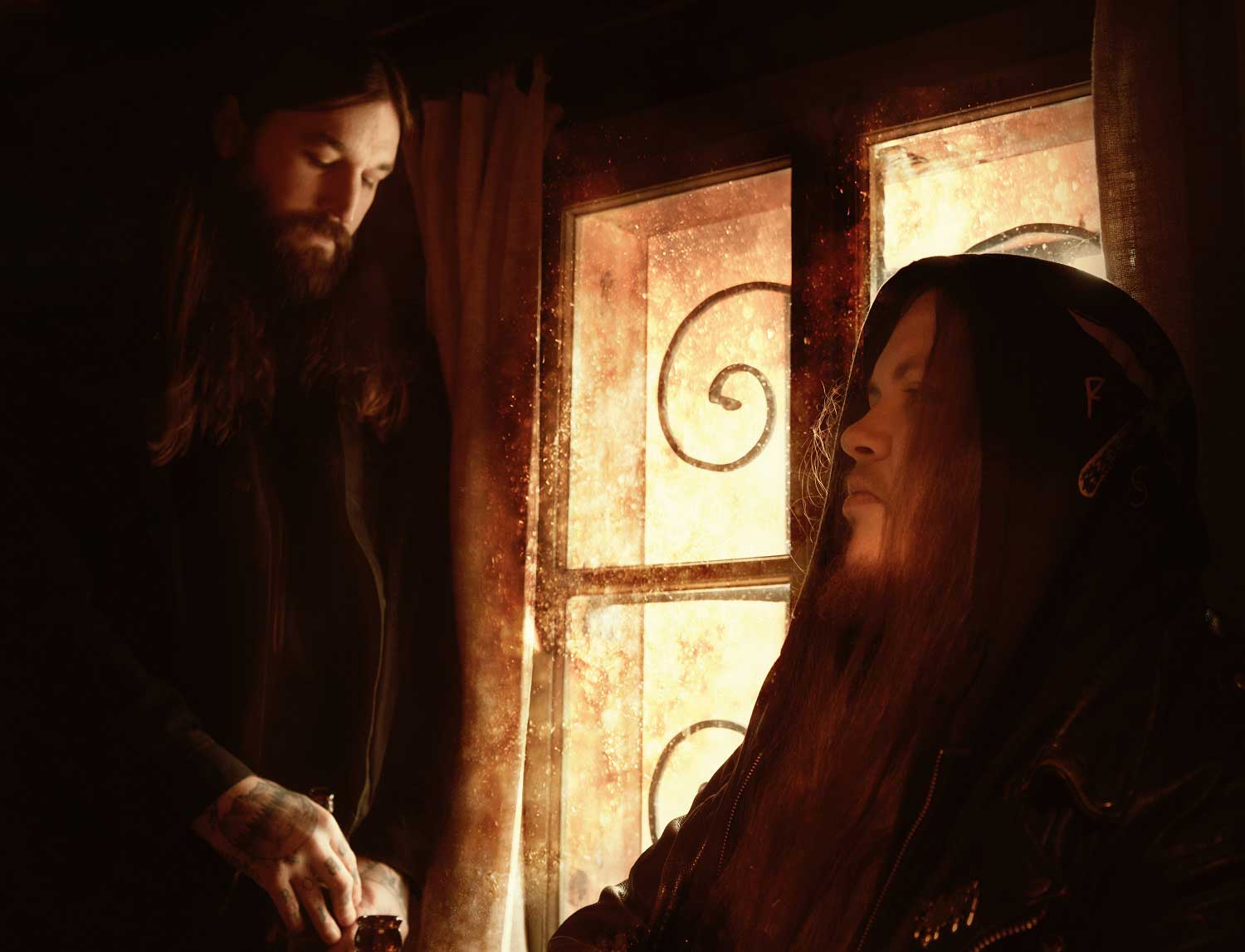 Německá GROZA budí mezi blackovými fandy kontroverze, protože se jedná o celkem věrný a trochu melodičtější klon polských Mgla – název podle jejich debutu, stejná image se zakrytými tvářemi a pochopitelně i hudba. Kopírek je na scéně mnoho, ale těch dobrých už méně. A po poslechu GROZA každý musí uznat, že umí hrát, že jejich hudba není nudná, že má drive a že je dobře složená.
HARAKIRI FOR THE SKY, SCHAMMASCH, GROZA
27. 1. 2023 – Praha, Futurum
FB event: https://fb.me/e/1Erg1pR25
e-TICKET: https://obscure.cz/cs/tickets/detail/id/355
Předprodej viz výše, dále pak v síti Ticketmaster.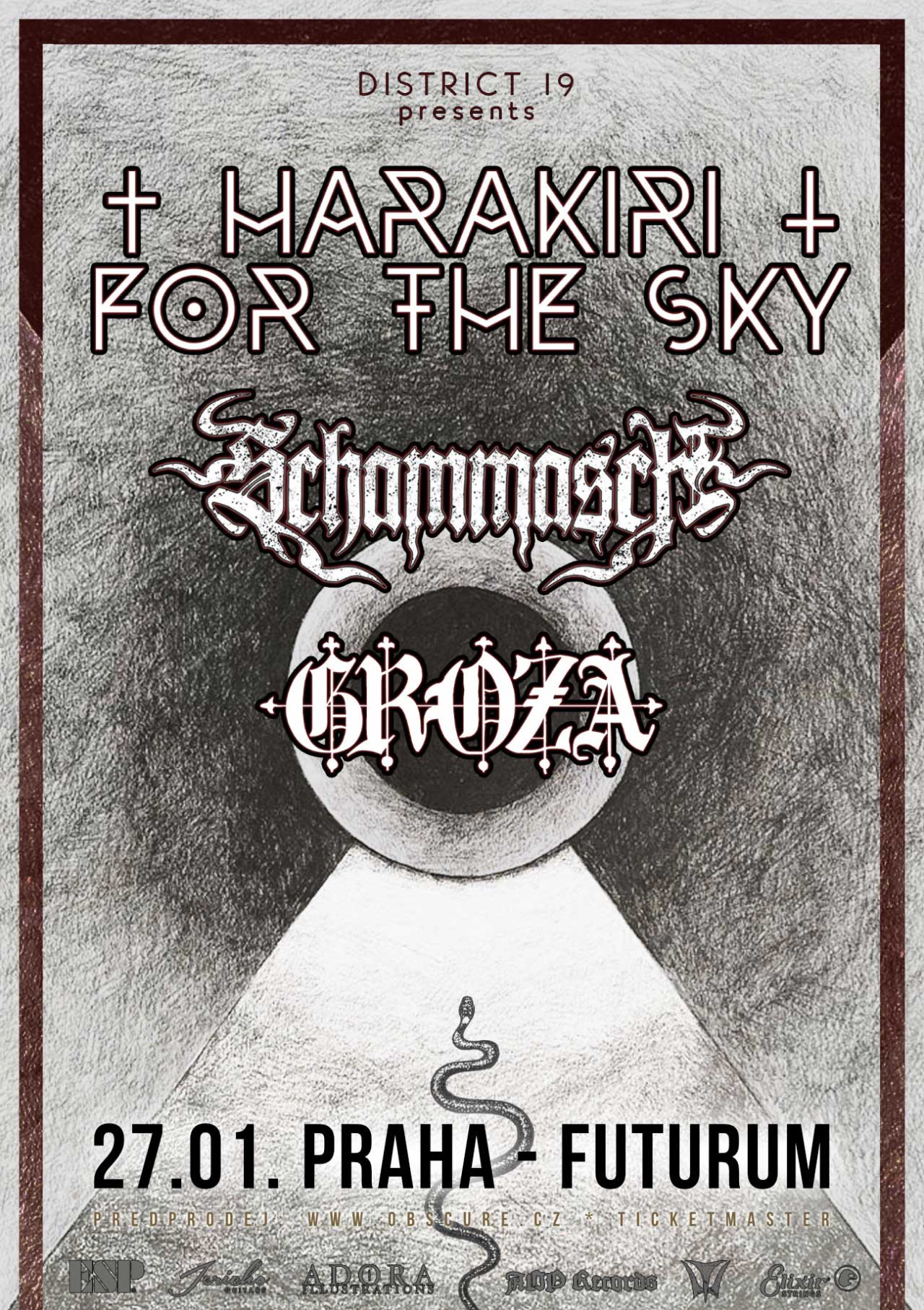 Zdroj: Obscure Promtion