Posledný novembrový víkend priniesol do trenčianskej Galérie Miloša Alexandra Bazovského štvrtú edíciu unikátneho projektu ROZHRANIE acoustic sessions a pred vypredaným hľadiskom predstavili mladých umelcov svetových kvalít.
Útulné priestory, priateľská atmosféra, dobrá hudba. V unikátnych priestorov trenčianskej Galérie Miloša Alexandra Bazovského v Trenčíne sa 26. novembra uskutočnilo ROZHRANIE vol.4 – jedinečné slovenské podujatie zamerané na prezentáciu mladých objavov, popredných umelcov a lokálnej scény s exportným potenciálom, kde tím ROZHRANIE acoustic sessions predstavili Lash & Grey, Chris Ellys či Martin Kubečka.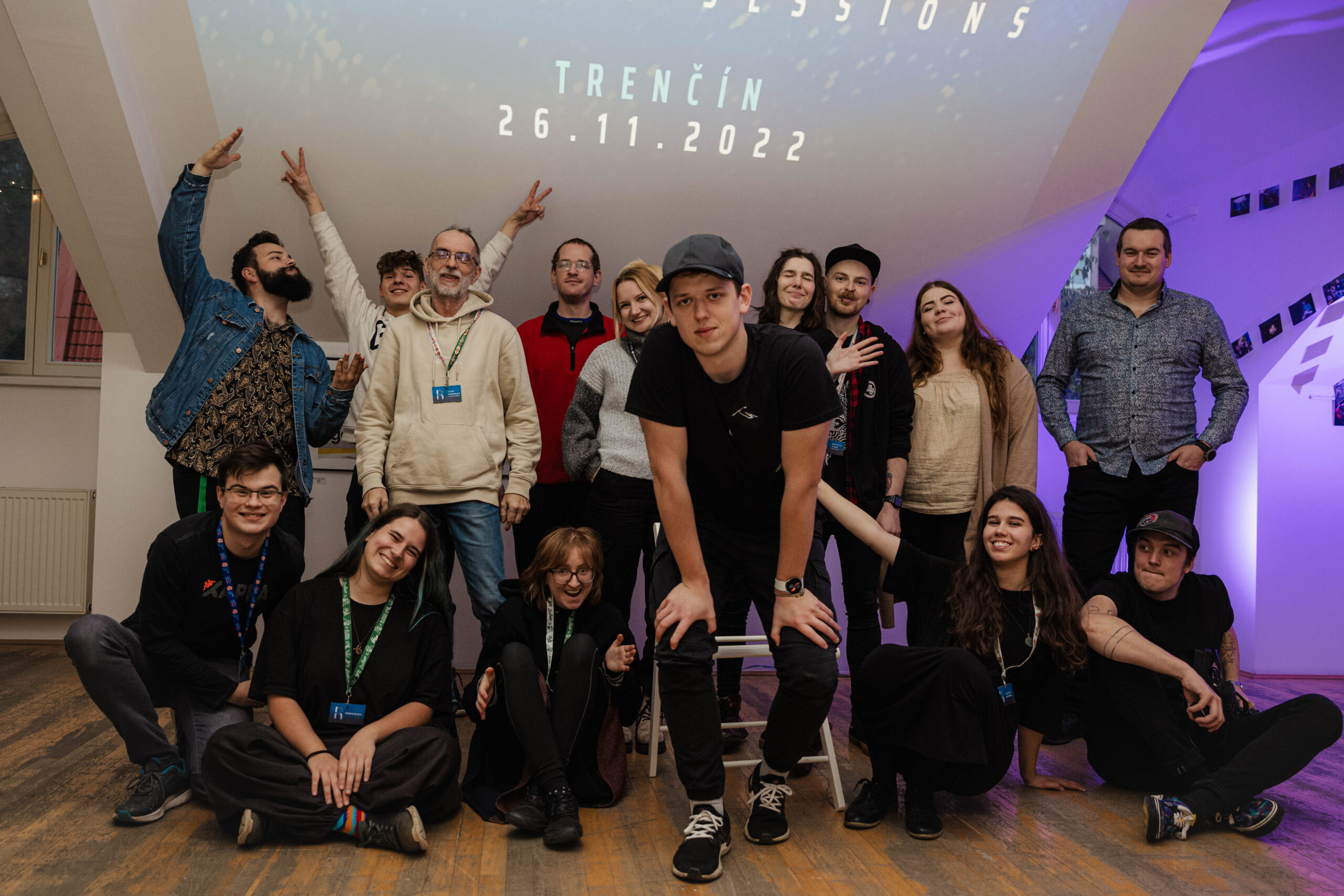 Projekt ROZHRANIE acoustic sessions sa verejnosti predstavuje od začiatku roka 2020.
Cieľom je vytvárať komorný priestor pre stretnutia s priateľmi, ktoré sa realizujú na netradičných priestoroch s úzkym zameraním na kvalitnú akustickú hudbu. Organizátori priniesli v minulosti na ich pódiá mená ako Nina Kohout, Martin Geišberg, Nany Hudák, Robert Pospiš & Martin Sillay a iných.
Sobotňajší večer otvoril eminentný talent lokálnej scény – Martin Kubečka, ktorého piesne symbolizujú život ako taký, úspechy jedinca ale aj pády a hudobnou prezentáciou moderného folku v kombinácii so silným vplyvom folklórnych koreňov tak otvoril pestrý program večera.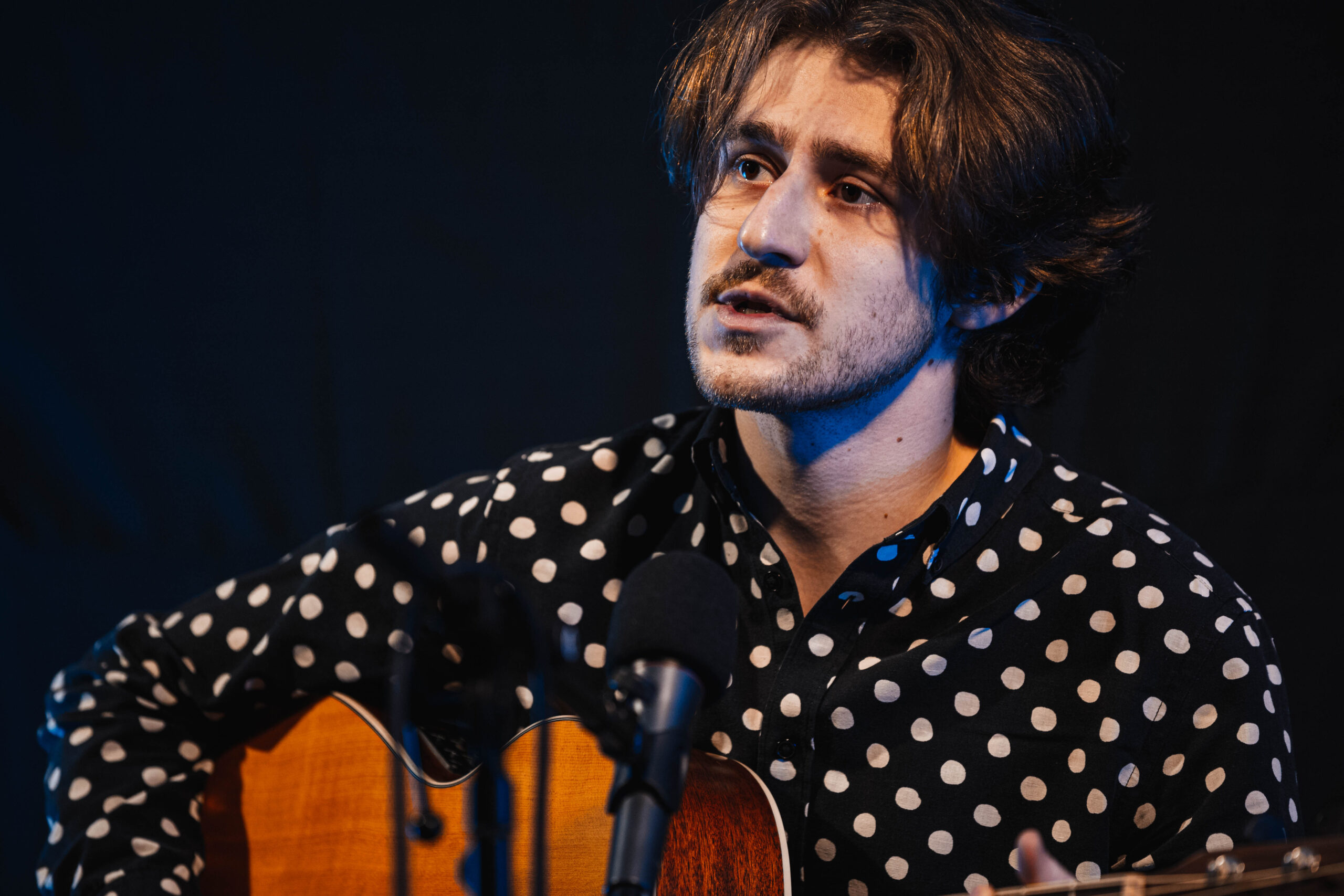 Nečakané komplikácie zdravia Stanislavy Spišiakovej v hodine dvanástej suploval jeden z organizátorov – Christián Forgáč so svojim hudobným projektom Chris Ellys. Tento spevácky nomád sa hýbe krajmi vyše 5 rokov a jeho hudba vyžaruje príhodné situácie s rôznymi príbehmi. Na pestrej emočnej palete priniesol prednášku melódii z pripravovaného debutového albumu.
"Práve v týchto momentoch je veľkou výhodou, že Chris aj ja sa nevenujeme len organizácii eventov ale obaja sme zároveň aj aktívni hudobníci. Chris s jeho projektom je na Slovensku i v zahraničí etablovaným umelcom v danom žánri." opisuje zmenu program organizátorka projektu Veronika Kostková.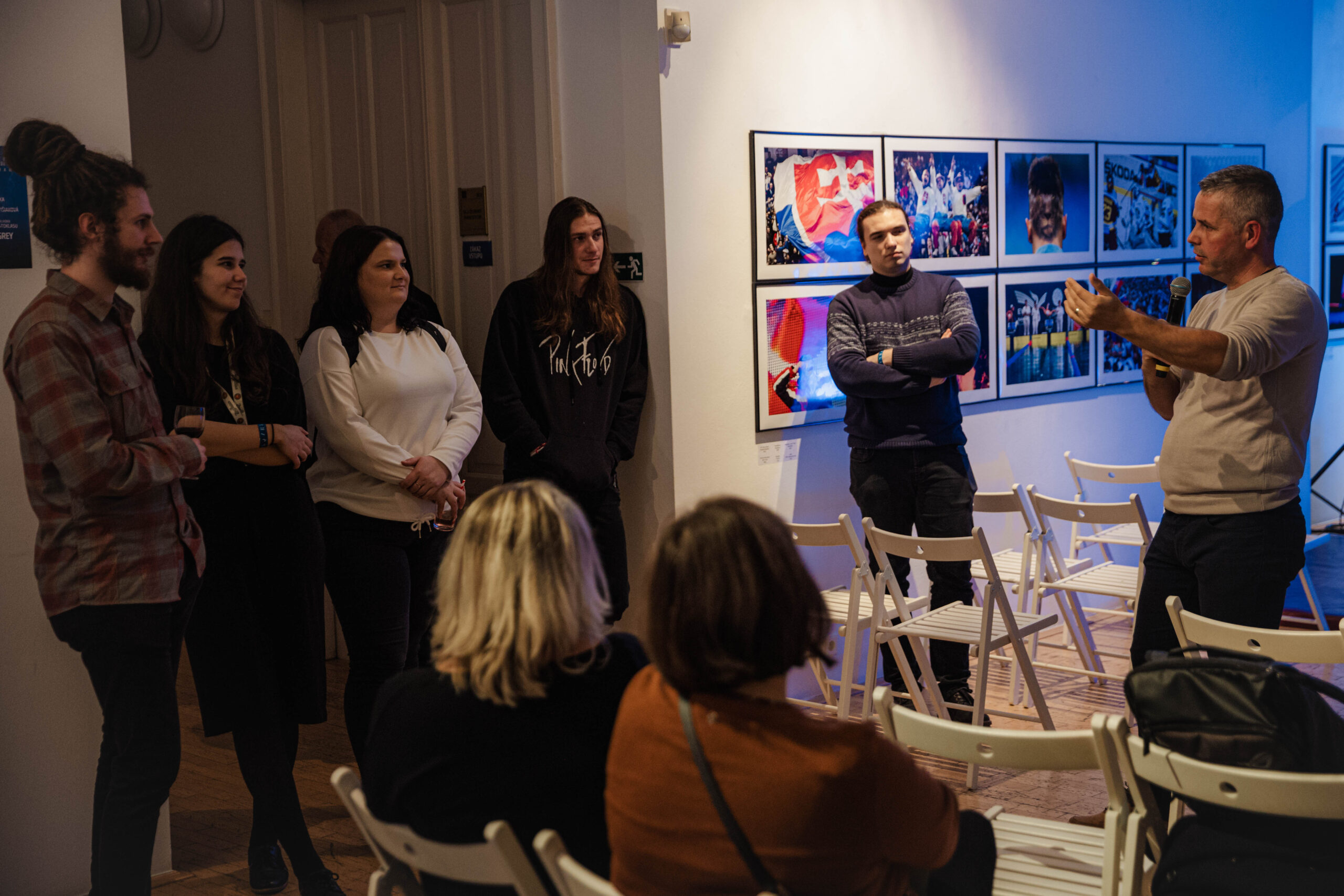 Záverom večera bol koncert mladých jazzových hviezd Lash and Grey, ktorí tri dni pred Rozhraním doleteli z ich koncertov New Yorku. Tam hrali napríklad v samotnej Carnegie Hall s hudobnými špičkami celosvetového charakteru. Duo je významnou súčasťou hudobnej scény, ako na Slovensku, tak i v zahraničí o čom svedčí viacero opakovaných ocenení, ako napríklad RadioHead Awards za skladbu, debut či album roka.
Ako to už je tradíciou každého podujatia, program organizátori dopĺňajú aj o umelecký-nehudobný program – komentovanú prehliadku Radovana Stoklasu, ktorý návštevníkov previedol jeho aktuálnou výstavoureportážnej fotgorafie, ktorá v súčasnosti prebieha na 2. poschodí výstavnej siene v Galérii M. A. Bazovského. Svojim dôvtipom a množstvom skúseností priblížil jeho tvorbu a príbehy, ktoré sa za fotografiami skrývajú.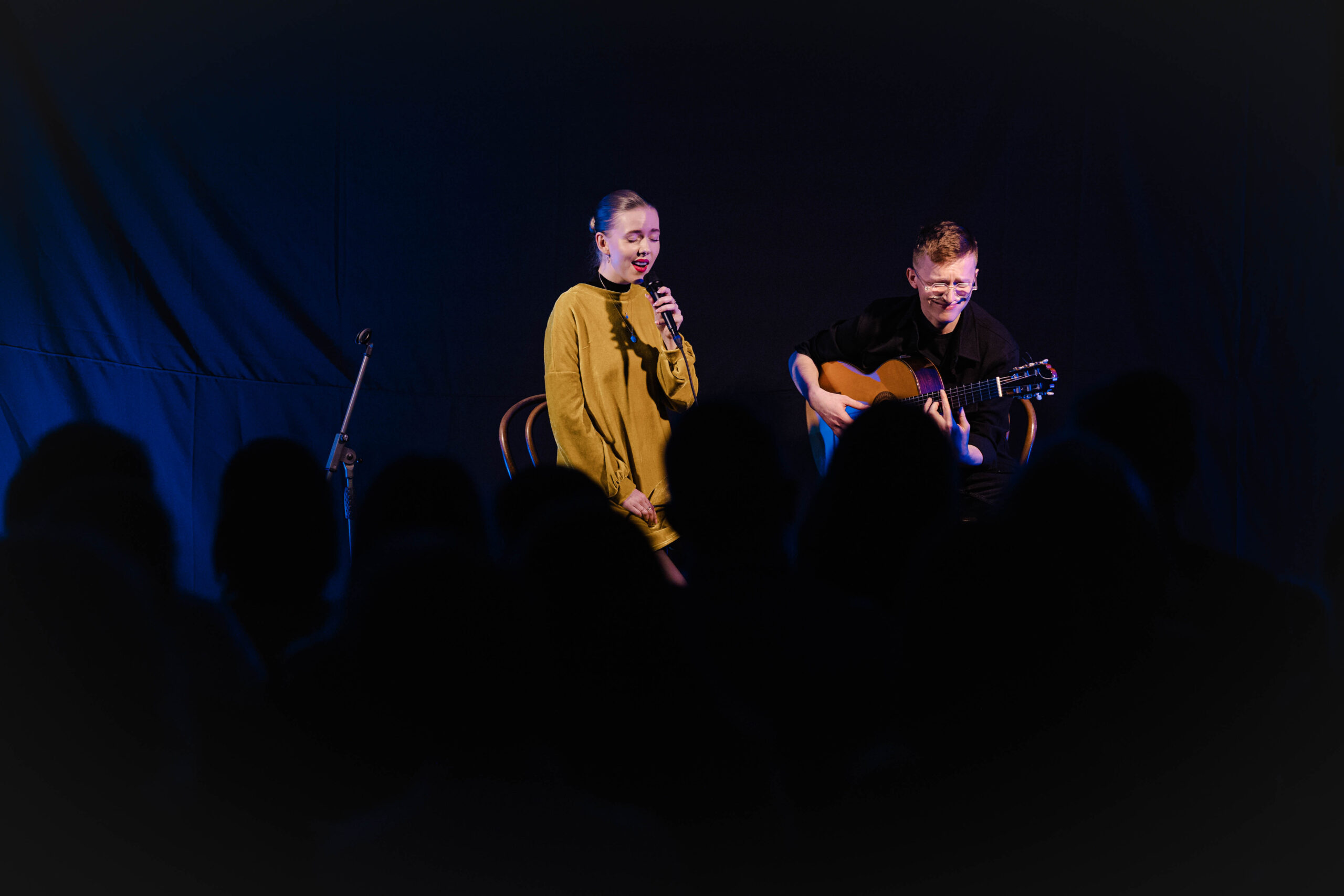 "Ako rodená Trenčanka poznám rôzne krásne zákutia tohto mesta a dáva mi veľký zmysel, keď ich môžeme predstaviť aj ďalším ľuďom, ako z Trenčína tak mimo neho. Mne samej to vytvára dôvody vracať sa domov a prinášať sem projekt, ktorý mi dáva zmysel." vraví Veronika.
Podujatie je charakteristické svojou rôznorodosťou. V sobotu na podujatie dorazili návštevníci z Trenčína, Bratislavy, Prahy, Prešova, Nitry, Brna, Olomouca, Považskej Bystrice, Pezinka či ďalších slovenských či českých miest. Podujatie sa teší veľkému záujmu návštevníkov o čom svedčí aj opätovné vypredanie lístkov.
"Vnímame ako veľkú poctu, že ľudia kvôli Rozhraniu docestujú cez celú republiku. O to viac si vážime, že sa k nám návštevníci vracajú opakovane a dávajú nám pocítiť, že ten projekt má aj pre nich zmysel a že sa s nami cítia dobre!", dodáva na záver organizátor Christian Forgáč.
Viac informácii na informačných kanáloch podujatia ROZHRANIE acoustic sessions:
/ http://linktr.ee/rozhranie
/ https://www.facebook.com/ROZHRANIE
/ https://www.instagram.com/rozhranie_acoustic_sessions/
Foto: Dávid Oravec, Miroslav Fapšo Artwork: Milan Tarina
Tlačovú správu napísali a spracovali: Veronika Kostková a Christián Forgáč