KARNIVOOL se v Praze poprvé představili před Stone Sour, ale ani ne za rok se už vraceli jako headliner. A do roka se situace opakovala. Kvintet ve své tvorbě popírá konvence, nenechává se svazovat a tne do živého. Emotivností své hudby rozhodně. Nadcházející koncert v Akropoli se vyprodal, a tak australská pětice míří do většího Roxy.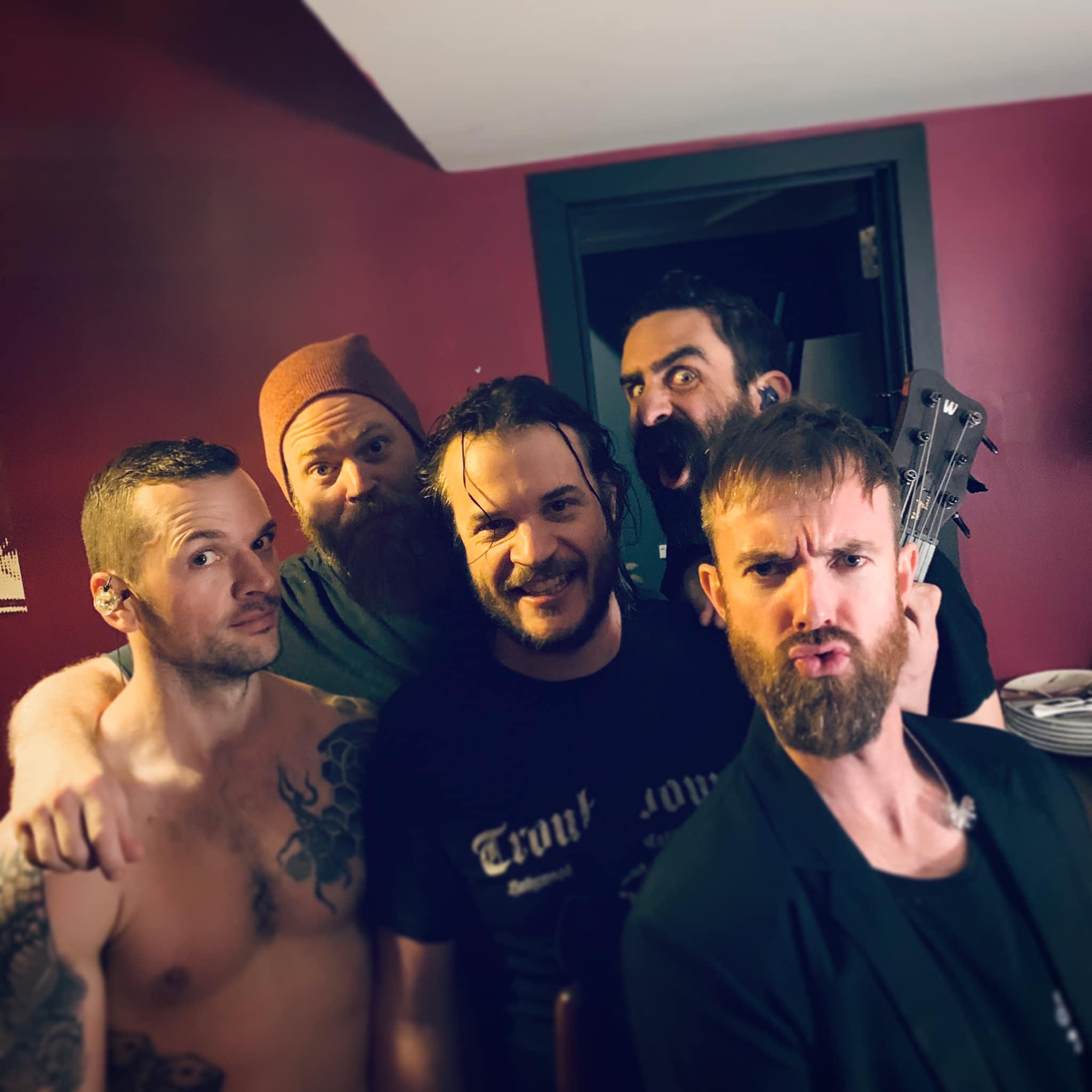 Dnes už tvrděrocková formace z Perthu svou hudbou již od r. 2005, co vyšel debut "Themata", reprezentuje takovou malou revoluci. Naplánovanou, leč neřiditelnou. Silnou rytmiku a chytlavou nevtíravou melodičnost doprovází osobitý, frenetický zpěv a zásadním tu vedle emocí je živelnost. Sázka na tyto karty Australanům přináší kýžené ovoce a u druhého alba "Sound Awake" jim svět již padá k nohám. Velebí je světová novinářská obec (Rolling Stone, Billboard Magazine, Kerrang!), veřejnost a okolo KARNIVOOL vzniká šílenství, takže jejich hudba nachází i spoustu následovníků. Superlativy ale doprovází i jejich dynamizující a uhrančivé koncerty, kde vypustíte duši a necháte kaluž potu.
KARNIVOOL však baví prozkoumávat a odhalovat. Ani u třetího alba "Asymmetry" se nic nemění. Muzikantsky silně vyspělý kvintet se na něm otevřel a nechal nahlédnout do svých niter, takže předtím často zatěžkané a tvrdší kompozice odklonil k jemnějšímu, řekněme dospělejšímu tónu. Nicméně přemýšlivost i neočekávatelnost, která v jejich podání uspokojí i náročné posluchače, je stále kompoziční alfou omegou. Emoční prohloubení akorát zapříčinilo otupění naostřených hran.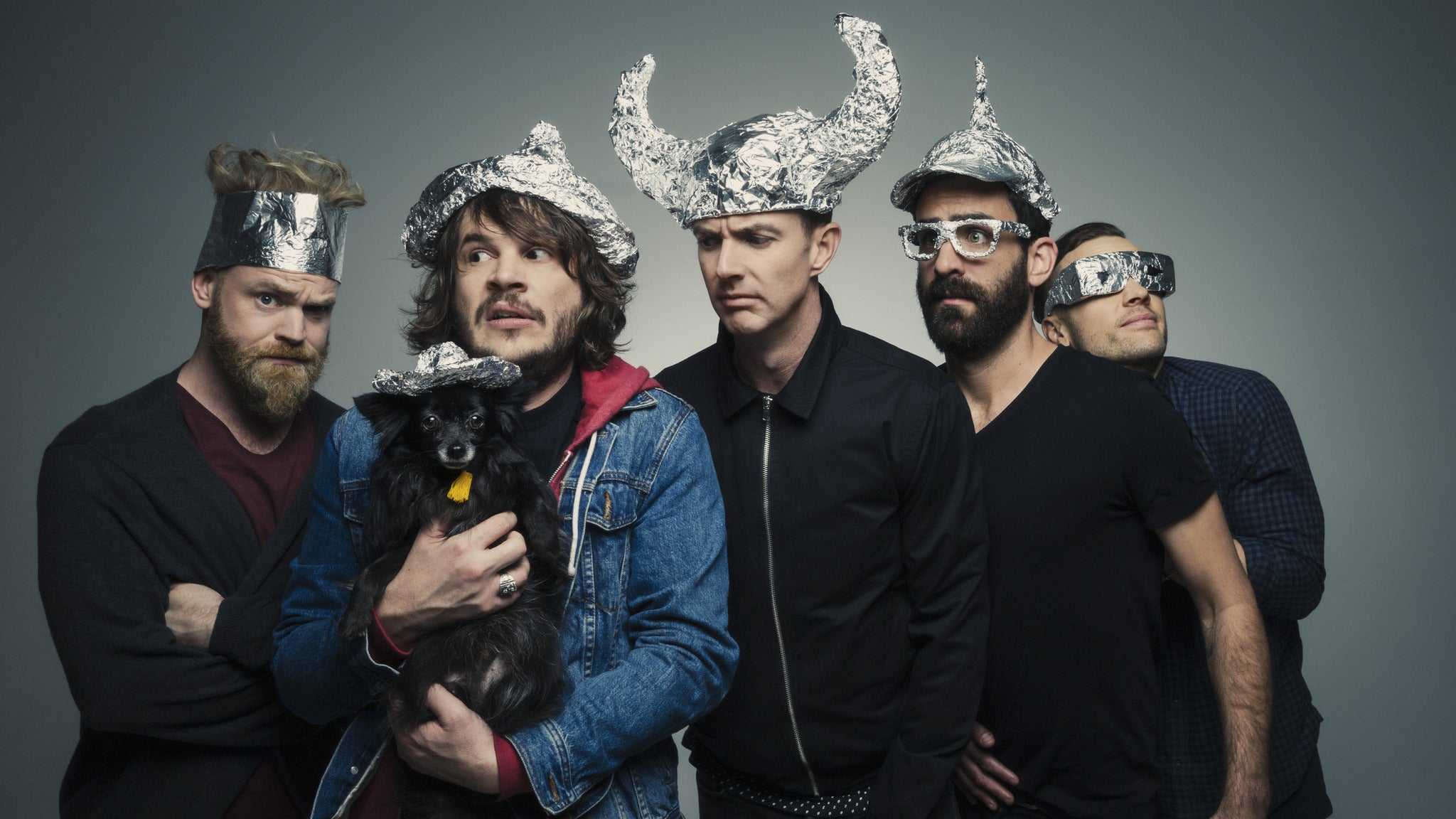 Ve spojitosti s těmito australskými architekty se také často mluví o konexi s progresivními titány Tool. Jistěže. Hypnotismus, dominantní rytmus i gradování mají společné. KARNIVOOL jsou však osobnější. Jejich písně nejsou odtažité a dokáží si s posluchačem i návštěvníkem jejich koncertů vytvořit a navázat vztah. Vedle intelektuálního bloumání a technických fines tak dokáží i skvěle pobavit.
Jako speciální host na turné vystoupí berlínský kolektiv hutných progresivistů THE OCEAN. Ti tu zazářili před Leprous i na svých vlastních koncertech, rovněž na festivalu Brutal Assault. Aby ale bylo jasno, progresivní metal v jejich podání je něco diametrálně odlišného, než jakou má většina posluchačů představu. Než instrumentální orgie to v základu je srážka post-metalu a hardcore, takže je lepší vycházet z kapel jako Intronaut, Mastodon nebo Cult of Luna. Těžké rytmy, promyšlené konstrukce písní, hrátky s aranžemi a melodií, gradace a dusná atmosféra. Surovost, ničivost, energie. A pak tu je ještě Loïc Rossetti, který ze svého hrdla dokáže vyloudit snad cokoli.
Koncert KARNIVOOL po sedmi dlouhých letech, kde navíc vystoupí talentovaní Němci THE OCEAN, bude jednou z nejlákavějších událostí pro publikum, které směřuje za nevyhraněnou hudbou, jíž není cizí náročnost, ale nepostrádá rockový drive a lákavý rajc.
KARNIVOOL, THE OCEAN
29. 1. 2023 – Praha, Roxy
FB event: https://fb.me/e/4LLgfdS21
e-TICKET: https://obscure.cz/cs/tickets/detail/id/397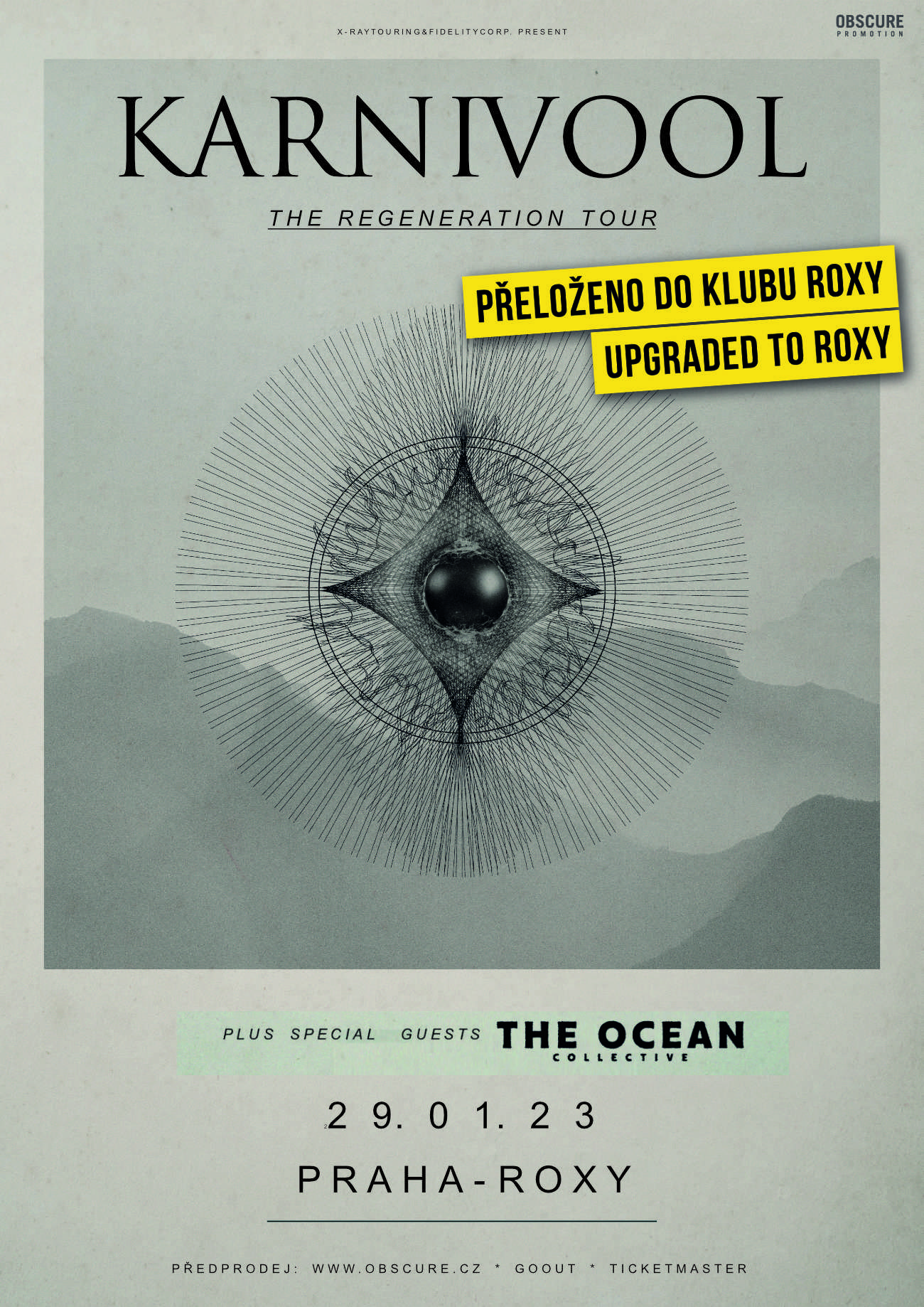 Zdroj Obscure Promotion