Už jen pár dní zbývá do zahájení unikátního herního festivalu Rock for People In the Game. Zvol si avatara, rozcvič prsty a vydej se 31. ledna do virtuálního areálu plného koncertů, aktivit, umění, ale i tajných koncertů.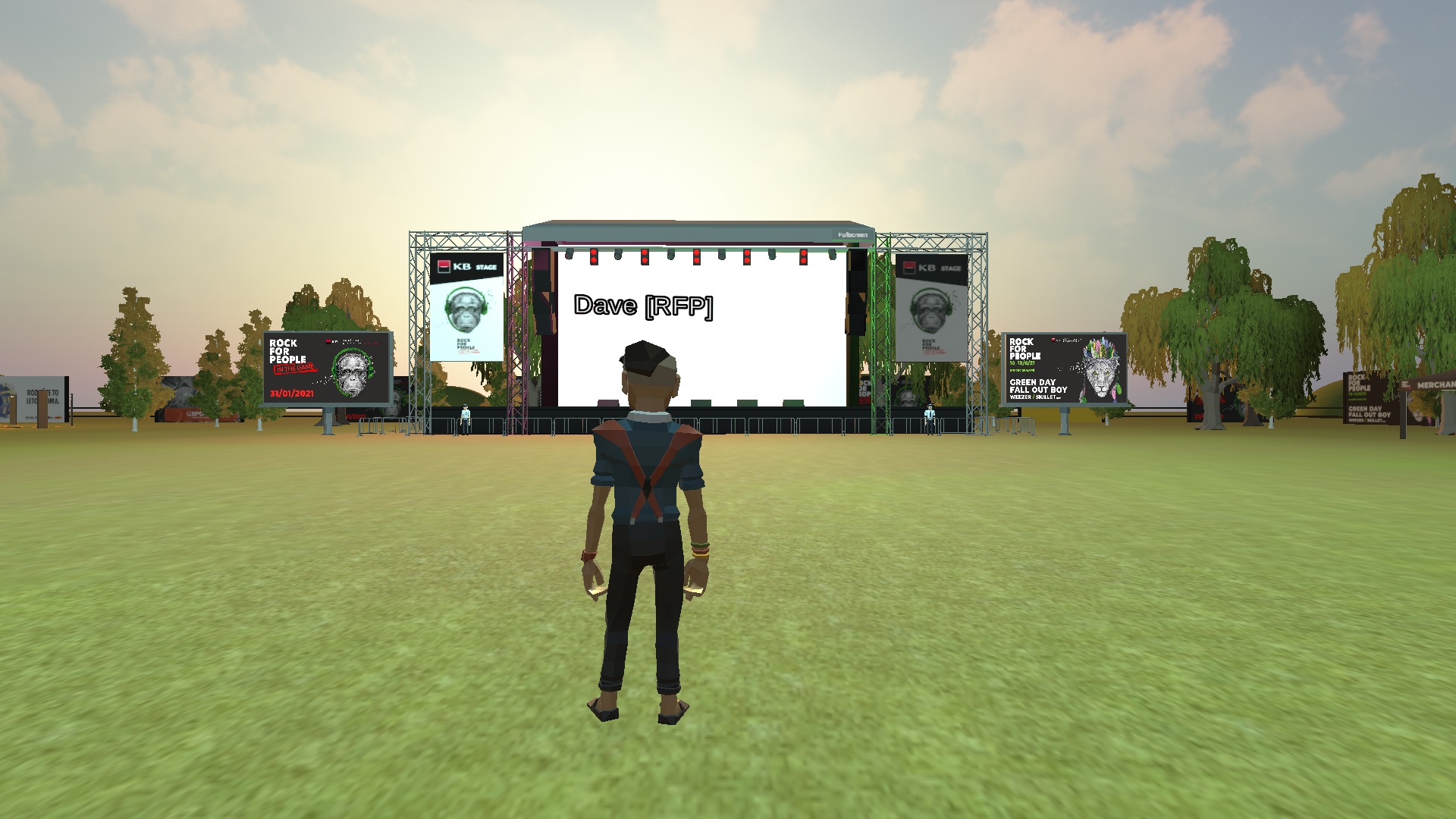 Na festivalové účastníky čekají na třech stagích exkluzivní záznamy vystoupení britských rockerů Nothing But Thieves, texaských Missio, hvězd metalcoru Crown the Empire a The Devil Wears Prada, písničkáře a rappera KennyHoopla, ojedinělý společný set kapel Strange Bones a Calva Louise, post-punkerů Life, rappera RedZeda, indie-rockerů I Love You Honey Bunny nebo velkého objevu české scény, písničkářky Amelie Siba.
"Stejně jako na skutečném festivalu možná nebudete vědět, kam dřív. Muzika, zábava, stánky… Prozradím, že chystáme speciální edici merche, tajnou stage s výjimečnými vystoupeními i busking českých hvězd, doporučujeme tak důkladnou prohlídku našeho herního areálu a včasný nákup vstupenky. Kapacita je omezena na 3000 hráčů." Říká ředitel festivalu Rock for People Michal Thomes.
Návštěvníci mohou zamířit do partnerských zón – Komerční banka přináší ojedinělou vyhlídku na celý areál, na pláži Objevte Více Muziky můžete tančit nebo soutěžit v písku, s Red Bullem se proletíte. Kromě mnoha uměleckých instalací, soutěží, výstavy Martyho Frků i známého grafika TMBK, doplní areál bludiště nebo jedinečný mlýn na větrnou a solární energii s názvem GEM Tower.
Prostřednictvím avatarů se účastníci mohou setkávat v chatovacích zónách, tančit, mávat, tleskat či skákat, případně se vyfotit s kamarády ve fotokoutku. A nemůže chybět večírek pro nedočkavé, kdy si držitelé vstupenek budou moci vyzkoušet herní prostředí již od pátku, ani afterparty s YouTube Music.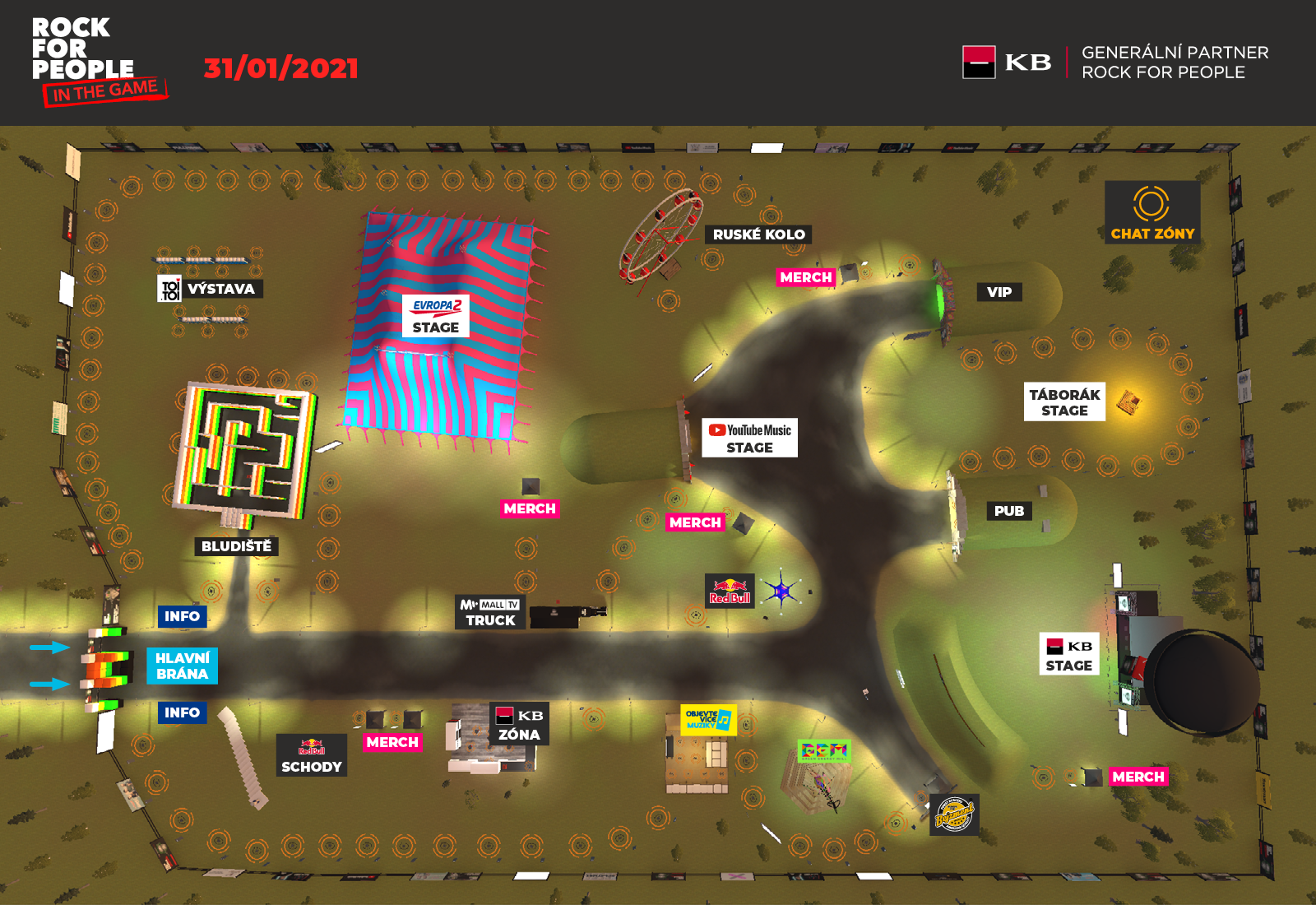 Rock for People In the Game vzniká ve spolupráci Ameba Production a předních programátorů domácí IT scény. Tým pracuje souběžně na několika herních a komunikačních platformách. Technické zázemí a datové sítě poskytla Mall.tv.
Držitelé vstupenky na letní festival Rock for People zaplatí pouze manipulační poplatek 30 Kč, ostatní si mohou pořídit vstup na virtuální festival za 150 Kč.
https://rockforpeople.cz/cs/rfp-in-the-game/
www.facebook.com/rockforpeople.czechrepublic/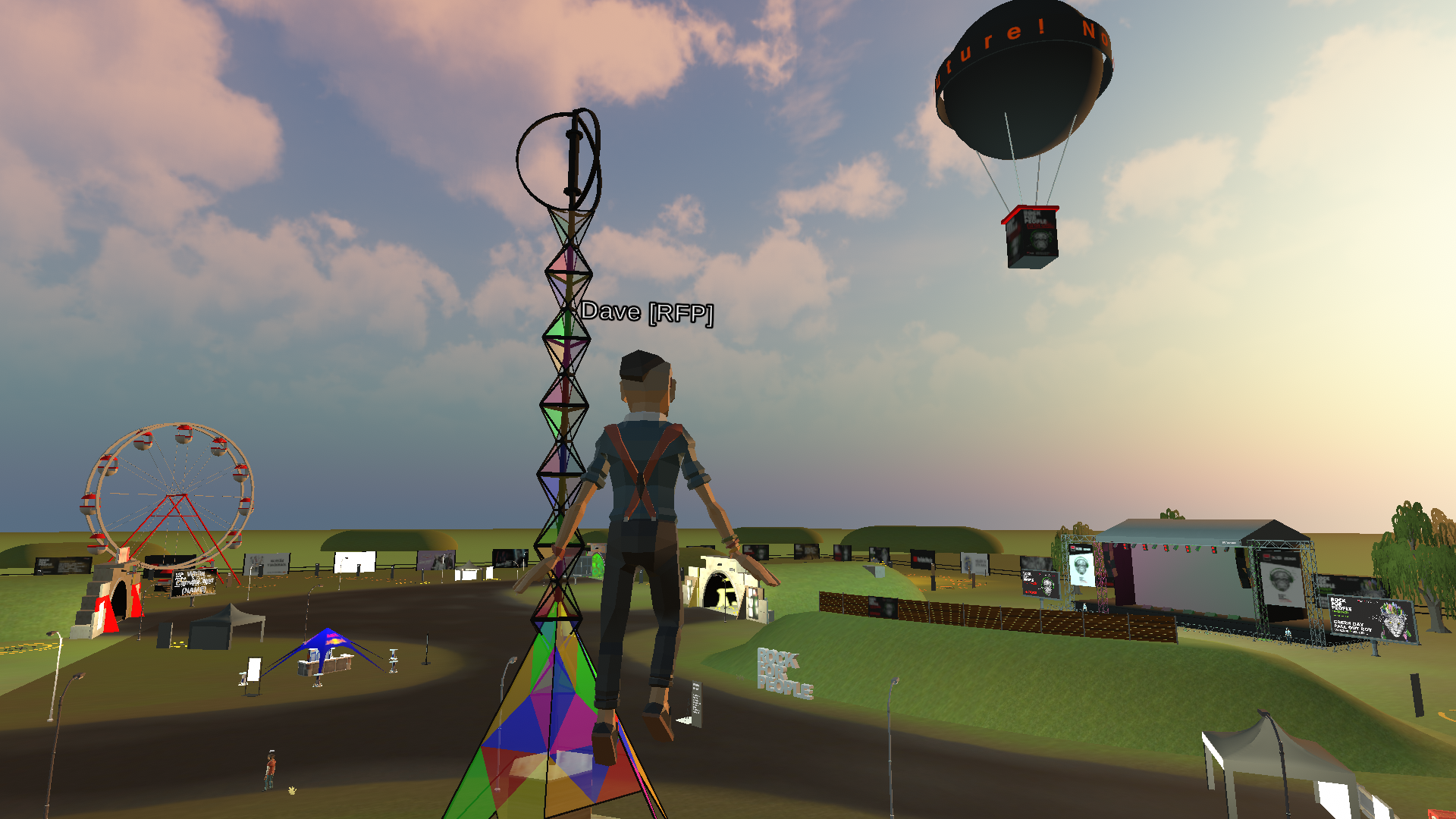 Zdroj: TS