Newschool metalisté REVOCATION v září vyšla fantastická deska "Netherheaven", kterou do Prahy v pondělí přivezou představit. Na turné je v Evropě doprovází oldschool neurvalci GOATWHORE a progresivní ALLUVIAL s ex-členy The Faceless nebo Suffocation.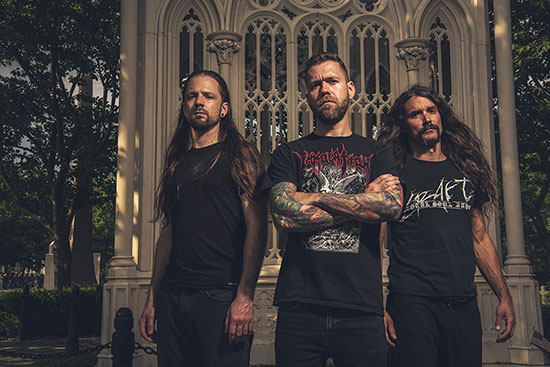 REVOCATION v září vydali novou, naprosto epesní desku "Netherheaven". Na poměry produktivních technických death/thrasherů z Massachusetts, kteří jsou na aktuální metalové scéně poměrně vzácný úkaz, se na ní čekalo dlouhé čtyři roky.
REVOCATION od roku 2006 stihli vydat hned osm řadových počinů, přitom u nich není znát žádná výraznější únava či hráčské opotřebení. Není tu patrná ani tendence se uchylovat ke svým osvědčeným postupům, které si už vyzkoušeli. Naopak, jejich hudební tvář se proměňuje a jejich stylový záběr neustále rozšiřuje.
Nechme promluvit zpěváka a kytaristu Dave Davidsona: "Někdy, když se metalové kapely vydají cestou progresivity, ztratí něco ze své ostrosti, ale my jsme chtěli udržet agresivitu i v popředí toho, co děláme, a zároveň opět posunout naše hranice." A my musíme souhlasit. REVOCATION chytře oscilují mezi tradičními kovovými žánry historicky jdoucími až někam do 80. let a techničtější modernou, základnou tvorby však zůstává thrash progresivnějšího ražení.
GOATWHORE jsou kapela, co už za svých 25 let má něco za sebou. Jejich hrubě znějící thrash/death má výrazný blackový odér, sem tam sludge tíhu. Moderna se čekat nedá žádná.
A tak je to i s jejich novým albem "Angels Hung From The Arches Of Heaven", které je opět naplněno jejich charakteristickým extrémem, jež na svých živelných vystoupeních podávají s dechberoucí intenzitou a nelítostnou krvelačností. Dobrý oldschoolový crossover, ale zábavný, jak jen může být.
Na turné jim v Evropě společnost dělají progresivní atmo-deathmetalisté ALLUVIAL, v jejichž řadách naleznete ex-členy The Faceless, Suffocation, Black Crown Initiate a dalších a oldschool smrťáci CREEPING DEATH z Texasu.
REVOCATION, GOATWHORE, ALLUVIAL, CREEPING DEATH
30. 1. 2023 – Praha, Modrá Vopice
Event: https://fb.me/e/3FxSqovFL
Předprodej: https://obscure.cz/cs/tickets/detail/id/510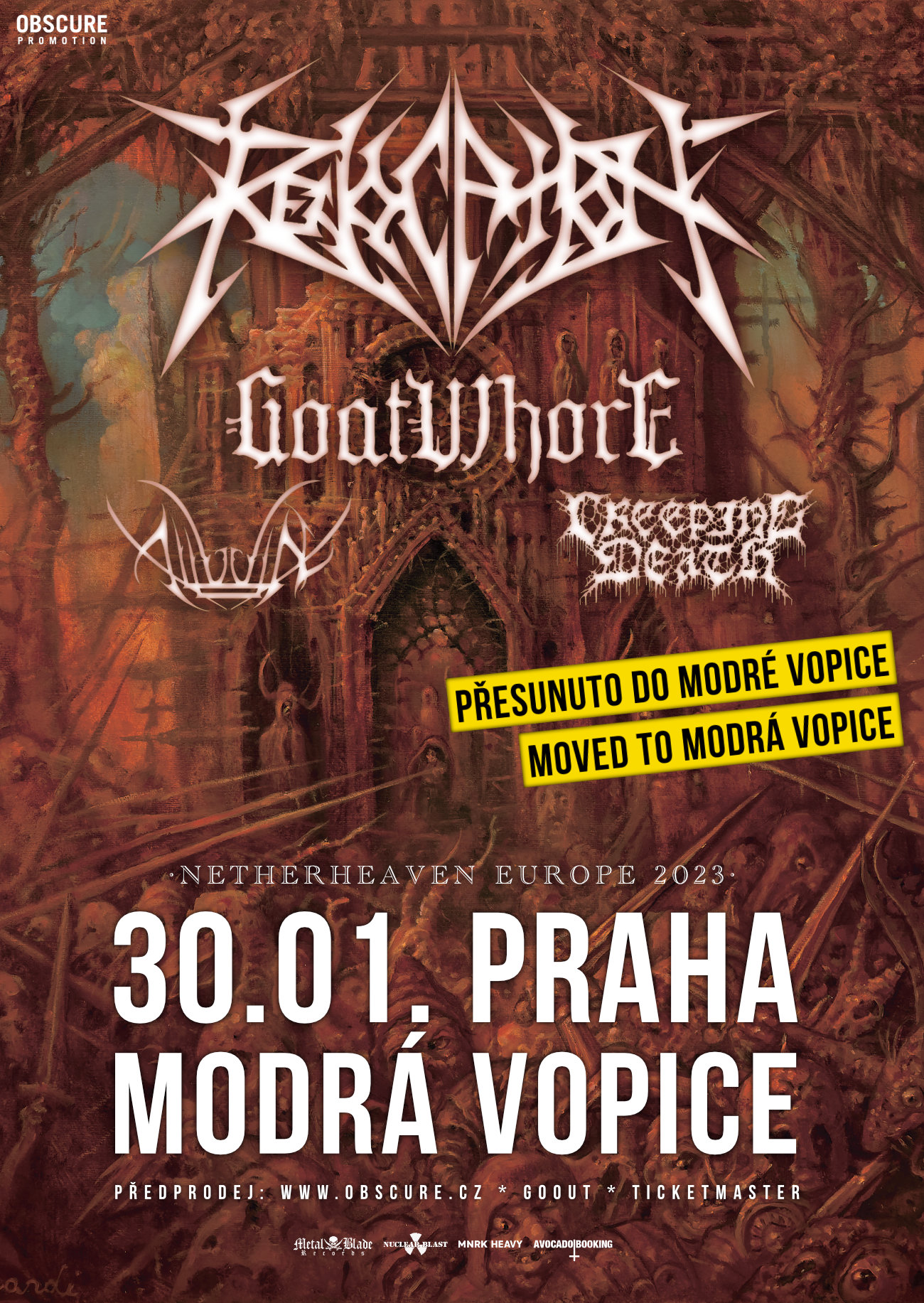 Zdroj: Obscure Promotion