Či už patríte medzi aktívnych tanečníkov, ktorí milujú spojenie pohybu a hudby, alebo tých pasívnych, ktorí si tanec užívajú skôr z pohľadu diváka, poznačte si do kalendára poslednú júnovú nedeľu. Tanečný sviatok v podaní Red Bull Dance Your Style spoločne oslávime už 25. júna na námestí pred Euroveou v Bratislave, a tešiť sa môžete na to najlepšie, čo slovenský street dance ponúka!
Viac informácií o Red Bull Dance Your Style nájdete TU.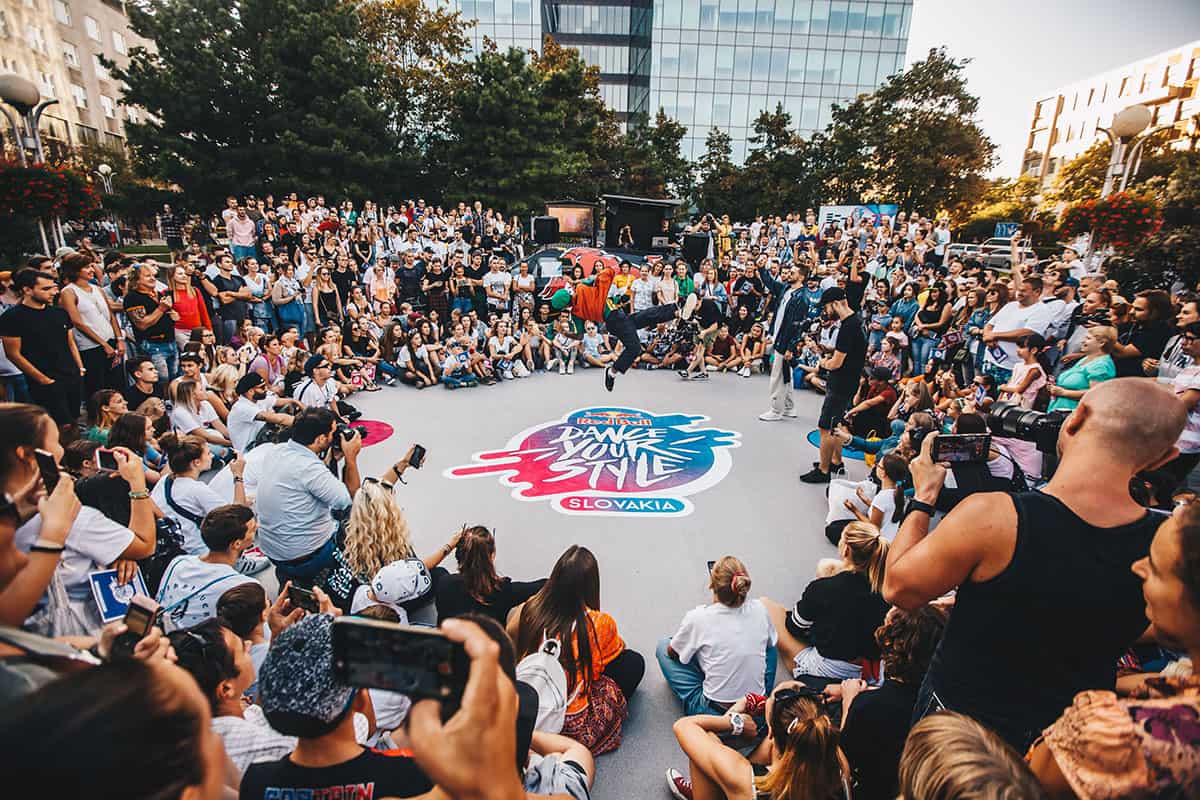 O VÍŤAZOVI ROZHODNÚ DIVÁCI
Red Bull Dance Your Style je koncept, aký ste možno doposiaľ videli len vo filmoch, preto si môžete so sebou okrem kamošov pokojne vziať aj pop-corn, zaručene sa bude na čo pozerať!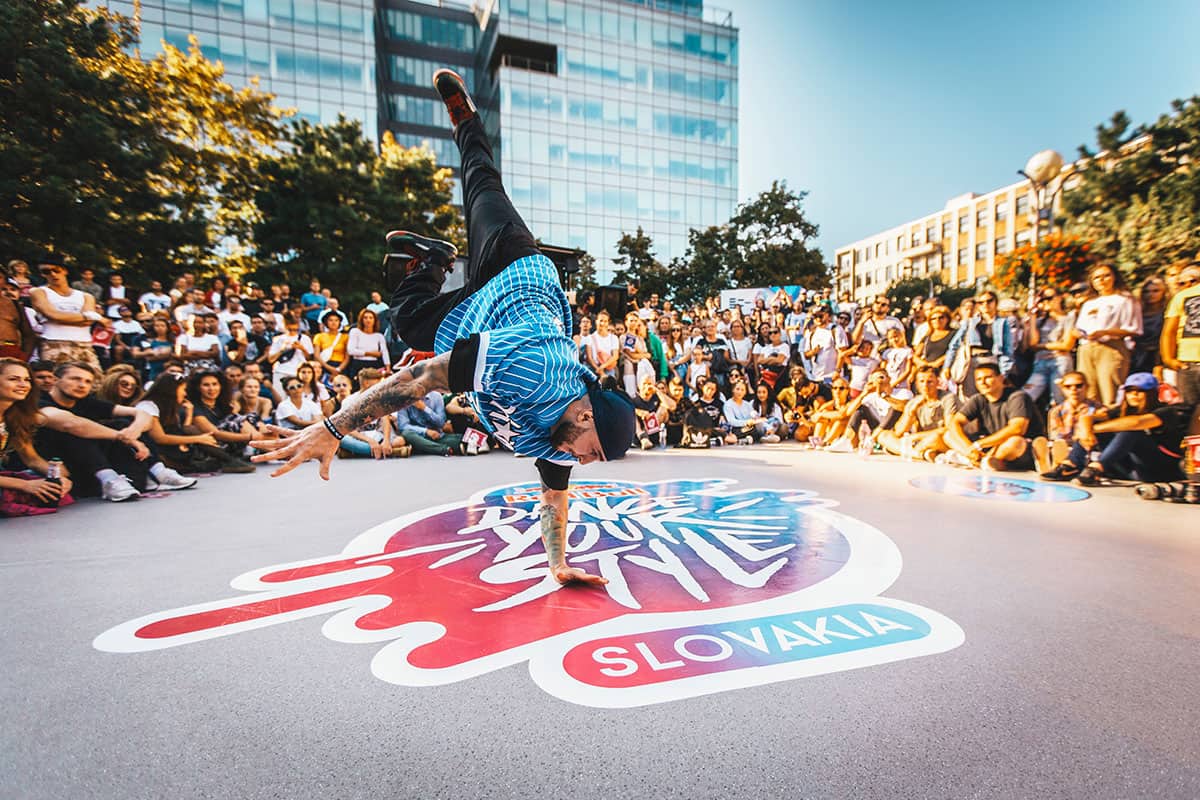 16 vybraní tanečníci budú na začiatku náhodne vylosovaní do dvojíc a vytvorí sa pavúk, na ktorého konci ostane len jeden víťaz, o ktorom rozhodnete práve vy, diváci. Každý totiž dostane do rúk kartičku a po skončení ju dvihne nad hlavu buď modrou, alebo červenou stranou vpred – podľa toho, akú farbu má pridelenú súťažiaci, ktorého výkon ho presvedčil viac.
"Pre streetdance-ovú scénu je to challenge-ing, ale myslím si, a z vlastnej skúsenosti si aj pamätám, že to z účinkujúcich vyťahuje to najvtipnejšie a najlepšie, čo v nich je," okomentoval Spunkey, tanečník a víťaz Red Bull Dance Your Style na Slovensku z roku 2018.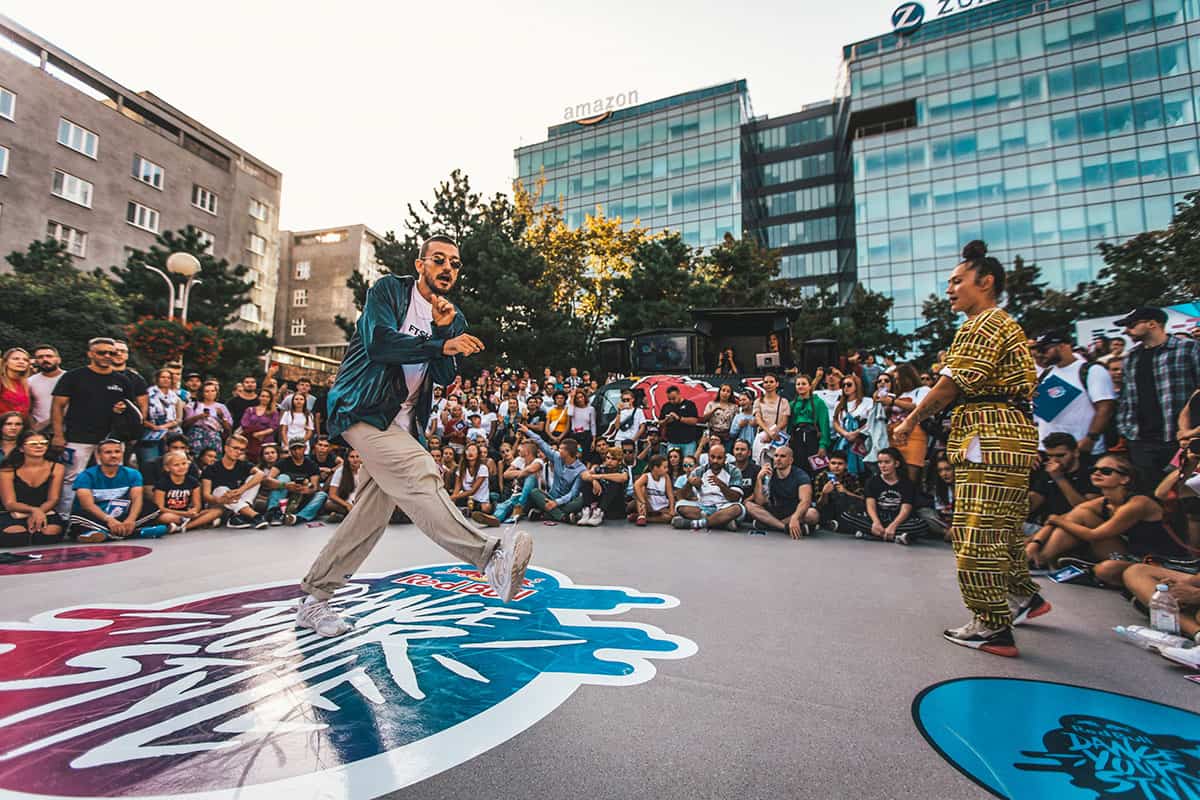 TANEČNÝ FREESTYLE Z ULICE
Dôležitou súčasťou celého eventu je aj hudba, na ktorú sa tanečníci dopredu nevedia pripraviť, no zaručene ju poznajú. Ide totiž o populárne songy, ktorých sa musia čo najlepšie chytiť a zabaviť pritom publikum. Komu sa to podarí najlepšie, poputuje na svetové finále. To sa uskutoční 4. novembra vo Frankfurte.
"Diváci by mali prísť hlavne kvôli zážitku, ktorý toto podujatie prináša. Dlho tu nič také nebolo a myslím si, že ak má niekto vzťah k tancu a hudbe, nemal by tu chýbať. Bude to zábava, umenie, show a zážitok. Jedným slovom #trebazažiť!", uzavrel tanečník a moderátor podujatia Otec Mirec.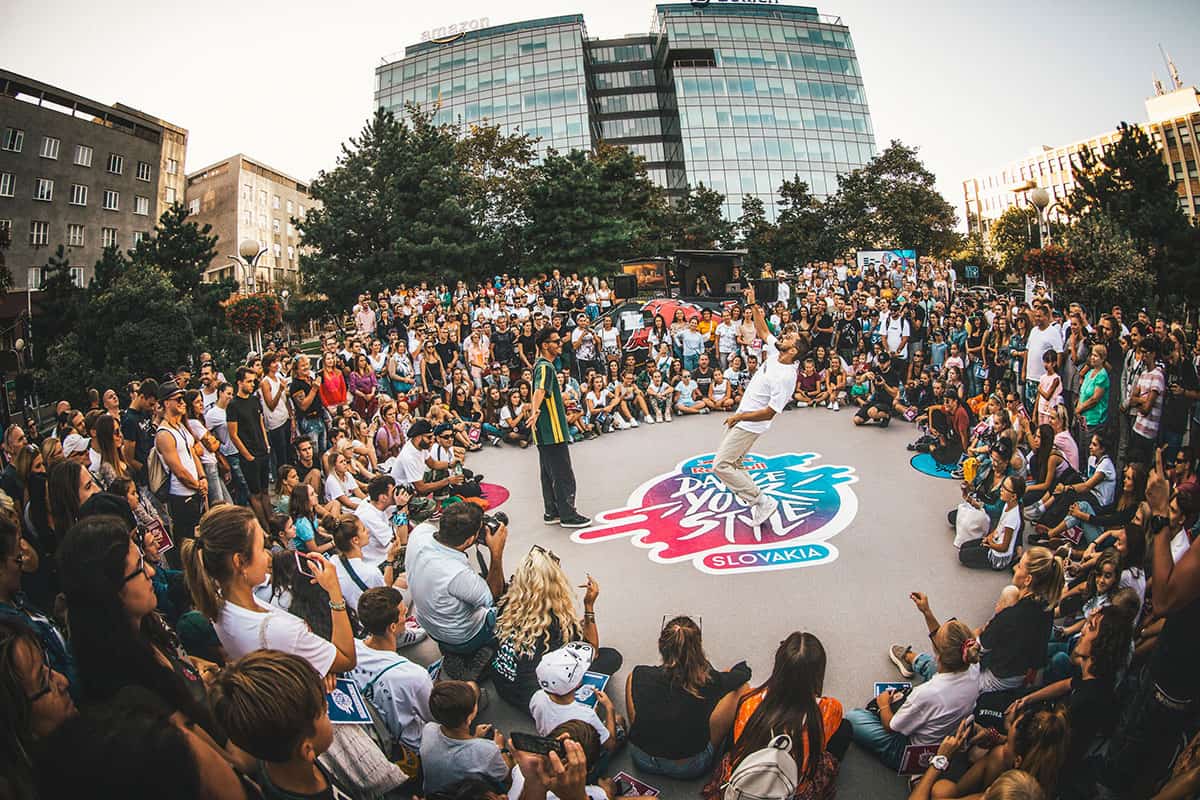 O atmosféru počas akcie sa spoza DJ pultu postará Hugo Hypetrain, no rozohriať sa na Red Bull Dance Your Style budete môcť už večer predtým, a to na warm-up párty, ktorej detaily odtajníme neskôr.
Chcete vedieť viac? Pre čo najčerstvejšie informácie nie len o Red Bull Dance Your Style sledujte @redbullsk na Instagrame a TikToku.
Zdroj: Red Bull