Pagan metalový Ramchat čerstvo zverejnil videoklip k piesni Ľadová pláň. Líder kapely Hirax sa k natočeniu klipu vyjadril touto spomienkou… Písal sa koniec februára 2020. Prišli sme do toho lesa neskoro, na tento mesiac od pol druhej poobede zostáva svetla už málo… Bolo čosi okolo nuly, kde tu nám do tváre spadla nejaká vločka. Našťastie nesnežilo husto, to len vánok povieval a hral sa s pozabudnutými malými zamrznutými kvapkami vody. Vybrali sme z áut celú pódiovku, naštartovali agregát kvôli technike, zapli sa kamery, drón, dymostroje…
… a šli sme dookola pieseň Ľadová pláň, až sme z toho mali nervy, mrzli nám prsty, tam vypadol jeden z dymostrojov, tam bubeník Miško tĺkol do bicích viac ako sme mohli počuť muziku hrajúcu z auta…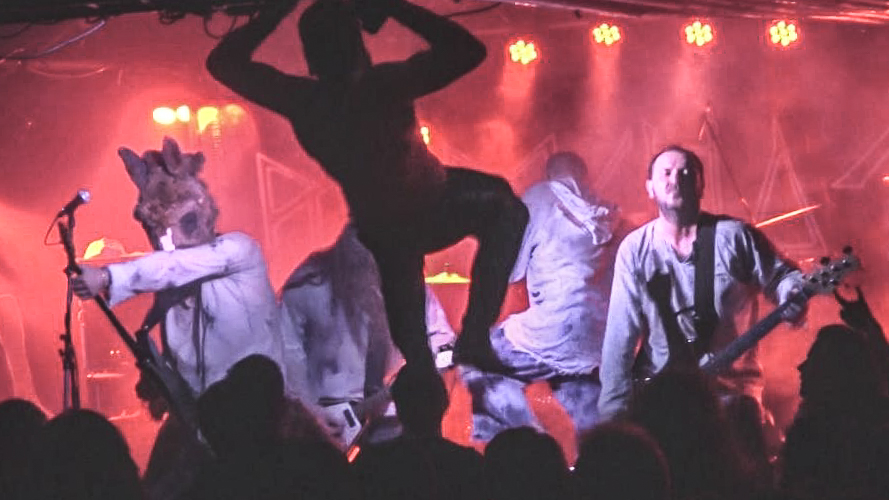 Keď začala padať tma, celí vymrznutí sme zbalili veci, naložili ich znova do áut, aby bubeníkova Dácia pri ceste späť zapadla. Hirax ho zatiahol za svojho tátoša, čím dosiahol akurát to, že sa taktiež zaryl do premočeného svahu.
Snežilo, chlad šiel pod kožu. Stáli sme v tme na rozmočenej a zasneženej planine medzi dvomi lesmi, obe autá naložené drahou technikou, do tretiny kolies zatlačené v bahne. Vyzeralo to na traktor… "Kde ho však zohnať?" … "Možno sa to podarí až zajtra…"… "Čo s technikou, gitarami, ktoré tam počas noci zostať nemohli" … veľa otázok, zimy a beznádeje…
Hirax zavolal kamarátovi, ktorý do štvrťhodiny prifrčal na džípe značky Toyota. Mladík, syn kamoša z detstva, kukol na nehybné autá a frajersky poznamenal: "Bude to hračka!". Nevyzeralo to tak, keď bezradne šmýkal v miernom kopčeku, snažiac sa potiahnuť Hiraxovo slušne naložené temer trojtonové auto.
Už nevieme, na ktorý pokus sa mu to nakoniec podarilo, ale tá jeho zablatená a extrémne funiaca Toyota z pohľadu zhora vyzerala ako šialený pavúk, ktorý chce pomôcť hovniválovi dotiahnuť do brlohu dajakú veľmi ťažkú vzácnosť. Vytiahnuť Miškovu Dáciu už potom bola hračka.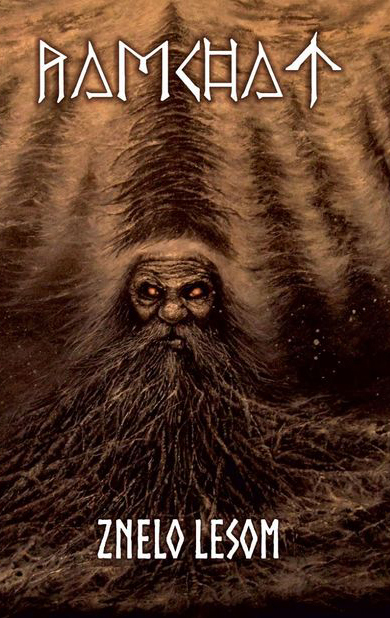 Krvopotne natočený klip Ľadová pláň si môžete pozrieť tu: https://www.youtube.com/watch?v=UeofJcBaFvM&list=PLzzh4mz1ppWzWDPoZ-hBpr0rU3jLuefPp&index=1
A druhou horúcou novinkou je, že album Znelo lesom vychádza práve na magnetofónových kazetách v limitovanom, ručne číslovanom počte 50 kusov. Objednávky merchandise Ramchat ako obvykle cez Hirax shop. Tu je linka na spomínanú kazetu, ktorá už je temer vypredaná: https://www.hiraxshop.sk/hudobne-nosice/kazety/168510-ramchat.htm
Zdroj: Ramchat