Ďalšou hviezdou medzinárodného hudobného festivalu Colours of Ostrava 2019 sa stane fascinujúci spevák Rag'n'Bone Man, ktorého preslávili predovšetkým hity Human a Skin. Trojnásobný držiteľ Brit Awards tak v Ostrave zažije tuzemskú festivalovú premiéru. K ďalším potvrdeným menám patrí francúzska kapela Shaka Ponk, ktorých divoké vystúpenia kombinujú rock, elektroniku s výraznými projekciami, kde dominuje virtuálna opica Mr. Goz. Ich premiéra na Colours of Ostrava 2014 vyvolala obrovský ohlas a nadšenie.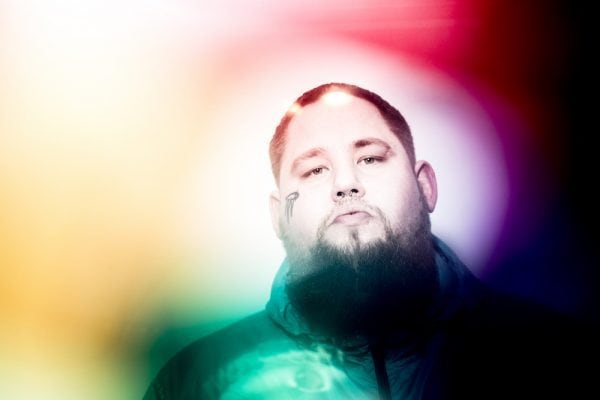 "Hit Human pozná z rádií asi každý. Kto však zažil naviac open-air koncerty Rag'n'Bone Mana, napríklad na festivaloch Roskilde alebo Lollapalooza, tak dosvedčí, že ide o strhujúci zážitok. Skvelý hlas aj vynikajúca kapela," zdôrazňuje Zlata Holušová. Vždy keď sa objaví podobný fascinujúci spevák, rozbehnú sa preteky v porovnávaní a pokiaľ ide o Roryho Grahama aka Rag'n'Bone Mana, dostal sa na úroveň tých najlepších: Adele, Joe Cockera, Johnnyho Casha a poklonu mu vyslovil aj Elton John: "I f**king love you, I think you're brilliant." Na rukách ma trojnásobný držiteľ Brit Awards vytetované slová blues a funky. Mať viac rúk, pribudol by gospel, soul, hip hop, rock, pop a možno i country. Vysoký fúzač z východného Sussexu si s touto nepravdepodobnou kombináciou poradil s vierohodnou úprimnosťou, odpozeranou, ako sám priznáva, od starých amerických bluesmanov, svojich prvých veľkých hudobných vzorov. Potom k nim pridal hiphopových strelcov a akokoľvek to k sebe nepasuje, svet beatov, rapu a blues sa mu podarilo počas niekoľkých rokov usadiť pohodlne vedľa seba. "Milujem príbehy, milujem Johnnyho Casha a tradičnú folkovú hudbu, rovnako ako blues. Pre mňa sa prekrývajú. Keď chcem aby mi ľudia verili, čo spievam, potom musím pieseň spievať s presvedčením a musím jej zároveň veriť sám." Albumom Wolves z roku 2014 zaujal. Masívny záujem na seba pritiahol dvoma hitmi: skladby Human a Skin svet doslovne paralyzovali emocionalitou a vášňou, s akou boli naspievané. Album Human sa potom vo Veľkej Británii stal jedným z najrýchlejšie predávaných mužských albumov dekády.
"Štýlom nie sme žiadni úzkostlivci a nikto z nás ani poriadne nevie kam patríme. Nejaký smer? Nezmysel. Máme radi elektroniku, punk, rock, metal, hip hop raga a tlačíme to do ľudí, ako nám povie Mr. Goz, do tej doby, než im začnú krvácať uši," tvrdí spevák a grafik Frah z kapely Shaka Ponk. A ich názov? Jednoduchá odpoveď: Shaka, jedno z mien Buddhy a Ponk alebo indiánsky kmeň Ponkov. Alebo inak: shaka ako shake a ponk ako punk. Víťazi najvyššej francúzskej hudobnej ceny Victoires de la Musique a dvojnásobní držitelia MTV Europe Music Awards zostávajú francúzskou rockovou senzáciou aj po vydaní nového albumu The Evol' – skratkou pre Evolution, vraj nebezpečne sa blížiaci Evil, ničmenej predovšetkým anagramom pre Love, snáď jedinou spásou ľudstva.
Osemnásty ročník festivalu Colours of Ostrava sa uskutoční od 17. do 20. júla 2019 opäť v úchvatnom industriálnom areáli ostravských Dolních Vítkovic. Prvými oznámenými menami sú The Cure, Florence + The Machine, Mogwai, Mariza, Xavier Rudd a Lewis Capaldi. Program na 20 scénach ponúkne cez 350 programových bodov – pri koncertoch viac ako 120 zahraničných a domácich kapiel taktiež diskusie v rámci medzinárodného fóra Meltingpot, divadlá, workshopy, filmy, výtvarné inštalácie a ďalšie sprievodné aktivity.
Štvordňové vstupenky na Colours of Ostrava 2019 sú už v predaji vo festivalovom e-shope na www.colours.cz. Cena 114 EUR (2790 Kč) platí na limitované množstvo 9000 kusov.
Zdroj: Zdenko Hanout