Nevyzpytatelnosti vztahů i životnímu prostředí se v novém singlu Slepí chodci věnuje skupina Radiomaják. Skladbu doprovází videoklip z rozhledny, lesů i letiště v domácím Karlovarském kraji.
"Při každém našem počinu bychom rádi upozornili na některá témata, co nás trápí. A samozřejmě chceme sami přiložit ruku k dílu. Okolí lokací natáčení jsme v rámci tohoto cíle uklidili od veškerého odpadu a ten recyklovali. Je smutné, když v takto krásných lesích míjíte smetí. Krajině to škodí a hyzdí ji. Kdyby se i jeden člověk koukal kolem sebe, poklidil nějaké své oblíbené místo, místo toho, aby světem kráčel jako slepý chodec, udělá nám to radost," říká kytarista a zpěvák Václav Truhlář.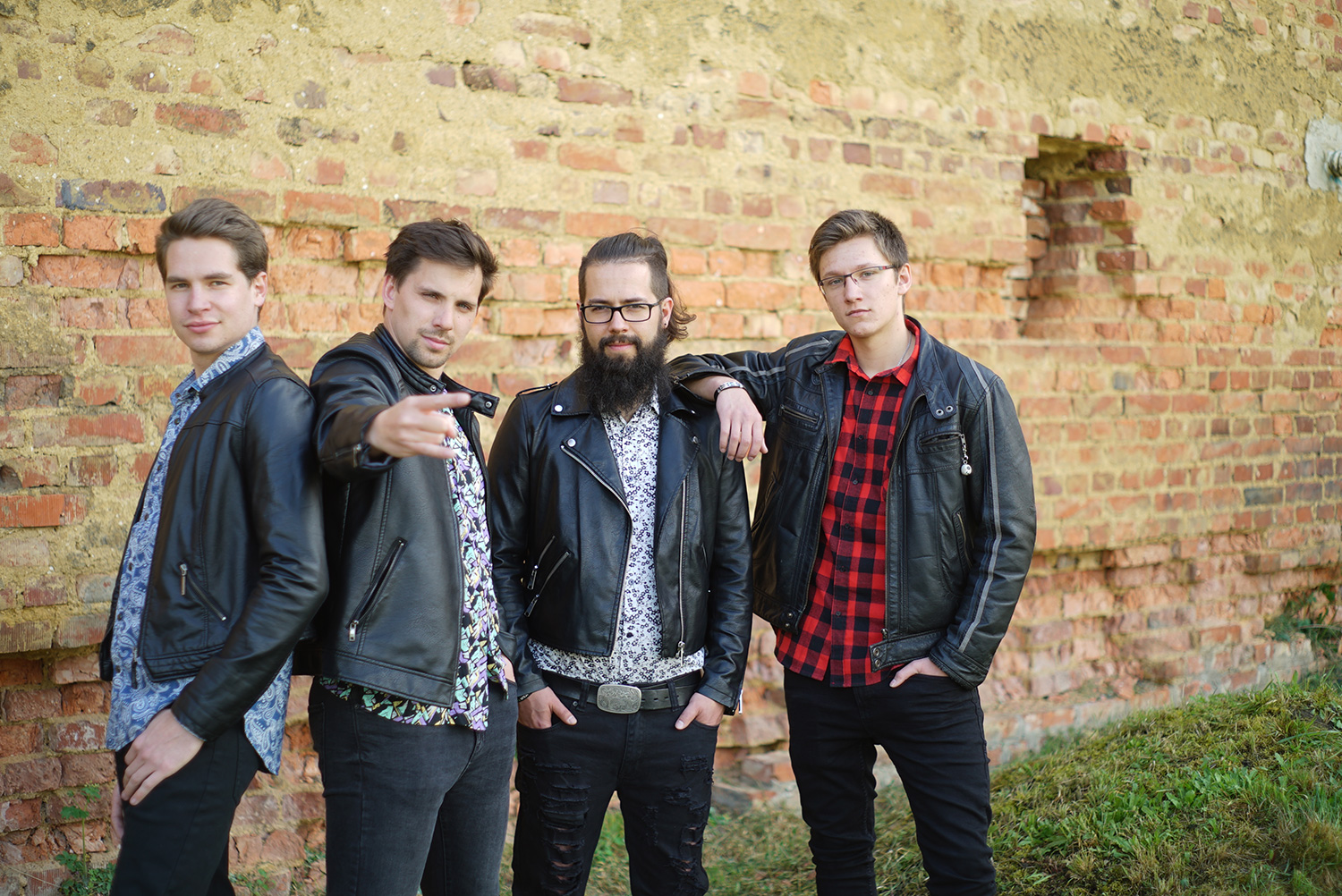 Pětičlenná skupina z Chebu založená roku 2019 vydala doposud jeden singl s názvem Léto a sérii necelých dvou desítek živých videozáznamů písní pod názvem Live From The Basement natočených ve vlastním podzemním nahrávacím studiu. Formaci kytaristů a zpěváků Václava Truhláře a Lukáše Rédy postupně doplnili bubeník Jiří Duchek, basista Petr Kugler a nově i klávesista Matěj Brož. Za pět let působení vystoupili na několika desítkách událostech včetně koncertů po boku Lenny, Mirai či Tata Bojs.
"Na kreativě videoklipu jsme se podíleli všichni jako ostatně na všem, co děláme. Natáčení jsme svěřili místní agentuře AG Production. Při vymýšlení scén s kupou plyšáků v jehličí nebo rozmotávání VHS pásky nám bylo jasné, že po sobě budeme muset uklidit. A v tu chvíli nám došlo, že nemusíme přeci napravovat jen náš nepořádek, ale z úcty k přírodě i prostor kolem," vysvětluje Lukáš Réda.
Skladba Slepí chodci je samostatným singlem produkovaným kapelou samotnou, debutové album hudebníci chystají na konec letošního roku.
Youtube videoklip Slepí chodci: https://youtu.be/01RXzhDot7M
Multilink Slepí chodci: ​​​​https://songwhip.com/radiomajak/slepi-chodci
Facebook: https://www.facebook.com/radiomajakband/
Instagram: https://www.instagram.com/radiomajak/
Zdroj: TS