Jeho knihu (Ne) Pošli to dál a CD Věci jinak pokrstili v stredu 23. júna v pražskej kaviarni Mezi řádky módna návrhárka Beata Rajská a herečka a speváčka Barbora Poláková.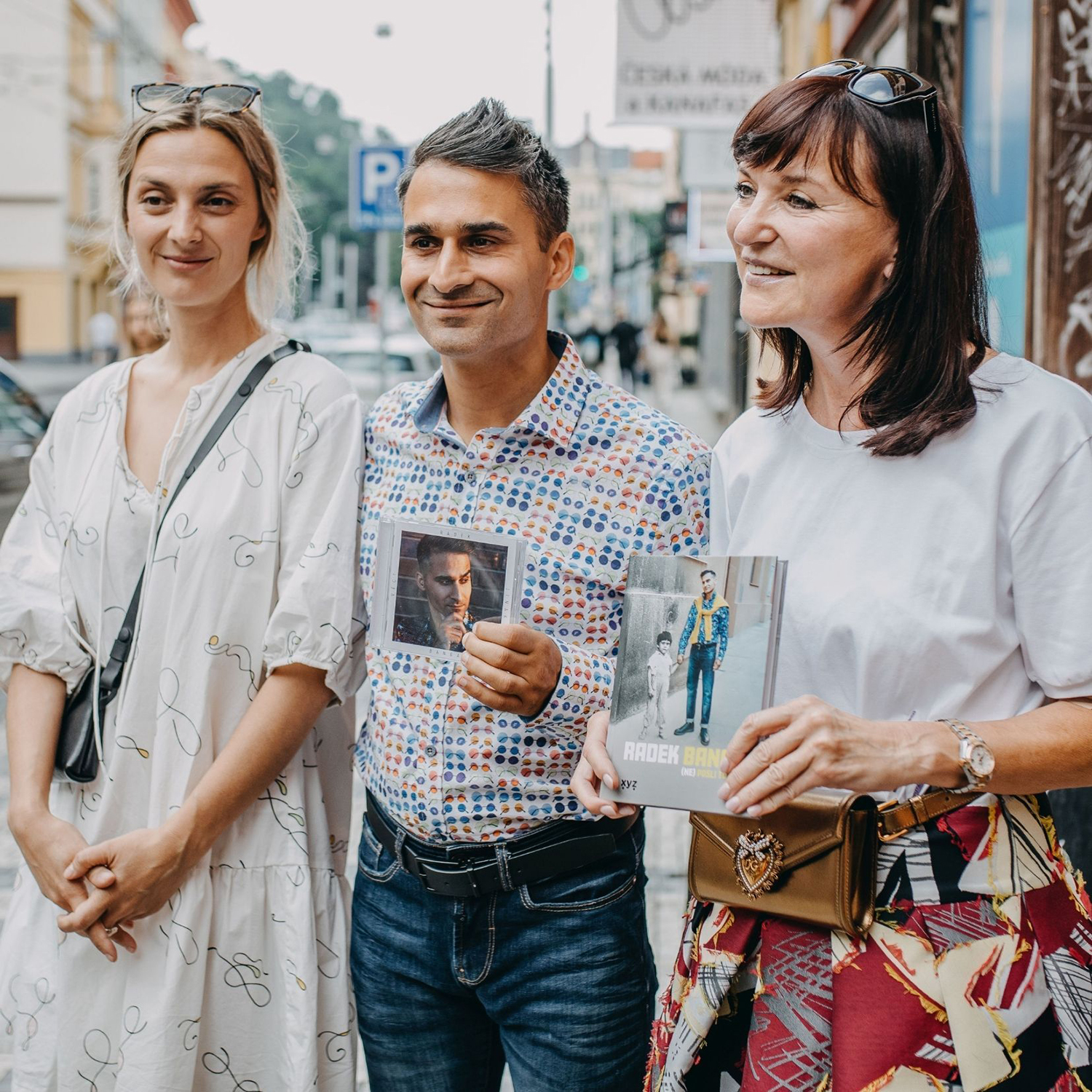 Po vydaní autorského sólo albumu Věci jinak, ktorý sprevádzal videoklip Nepošli to dál, teraz Radek Banga prichádza s druhým singlom a klipom Placebo. V klipe sa objavuje množstvo známych osobností.
"Keďže pesnička je letná, veselá a tanečná, napadlo mi osloviť mojich priateľov, ktorých som spoznal vďaka StarDance,"hovorí Radek Banga. Popri profesionálnych tanečníkoch Jana Onderu a Natálie Otáhalovej si vo videoklipe zahrali obľúbení herci Dana Batulková a Jiří Dvořák. "Nakrúcať s takými profíkmi vo svojom odbore, ako sú Dana s Jirkom, to bola ozajstná radosť," dodáva Radek.
Okrem priateľov zo StarDance si spevák prizval i svojich kolegov TikTokerov. "Všetci, ktorí v klipe hrajú, boli úžasní. Ľudia, ktorí točia videá na TikTok, to vedia pred kamerou a nehanbia sa, takže sa vytvoril dokonalý team," vysvetľuje spevák, ktorý sa aktívne venuje TikToku od začiatku pandémie, kedy sa snažil nájsť cestu nielen k svojim fanúšikom, ale tiež k žiakom, pre ktorých prednáša v rámci preventívneho programu Když chceš, tak to dokážeš! už desiaty rok. Okrem hudby vďaka tomu ľudia na jeho profile môžu nájsť tiež množstvo motivačných videí.
Samotná skladba je o niečom, čo pozná skoro každý – než nájdeme niekoho, s kým prežijeme tú pravú lásku, vždy sa pri ďalšom novom začiatku bojíme, že to opäť nevyjde. Scenár videoklipu sa ale posunul do trochu inej roviny. Na začiatku vidíme čudáka, ktorý si vôbec neverí, je hanblivý, nemá kamarátov, ľudia ho veľmi neberú. Neznamená to ale, že by netúžil po láske alebo uznaní, naopak. Práve preto mu skríži cestu akási ezotericky záhadná pani (Dana Batulková), ktorá mu podá pomocnú ruku prostredníctvom ´elixíru sebavedomia´. Povie si, že nemá čo stratiť a elixír – hoci skepticky, no predsa – vypije. Kúzlo prekvapivo zafunguje a jeho život sa obráti hore nohami. Odrazu nemá problém zoznamovať sa s ľuďmi a vytvárať si nové príležitosti. Čo je tajomstvom zázračného elixíru, prezradí Dana Batulková až na konci klipu.
Spomedzi známych tvárí z TikToku sa na nakrúcaní klipu Placebo podieľali napríklad bývalý profesionálny futbalista Michal Smejkal s manželkou Miou, Anna Dvořáková (dcéra Jiřího Dvořáka) a mnoho ďalších. "Chcel som ľuďom priblížiť známych tvorcov z TikToku, nakoľko verím, že je to sociálna platforma budúcnosti. Napríklad Dave Duc tu približuje ľuďom vietnamskú kultúru, čo sa mi zdá veľmi zaujímavé a prínosné. Takých tvorcov je na TikToku dnes už veľa. Nájdete tu motiváciu, výučbu cudzích jazykov, cvičenie, rôzne lifehacky, množstvo svetovo známych hercov i hudobníkov, jednoducho čokoľvek, na čo si spomeniete," uzatvára Radek Banga.
V stredu 23. júna 2021 v pražskej kaviarni Mezi řádky Radek Banga pokrstil spolu s moderátorom Liborom Boučkom svoju knihu (Ne) Pošli to dál a CD Věci jinak. Krstnou mamou knihy sa stala módna návrhárka Beata Rajská a krstnou mamou albumu herečka a speváčka Barbora Poláková.
KLIP "PLACEBO": https://bit.ly/PLACEBO-RadekBanga
ALBUM: https://lnk.to/RadekBangaVeciJinakID
OFICIÁLNY WEB: www.radekbanga.cz
Zdroj: TS