Třetí videoklip melodic rockových Bad Joker's Cream ve stylu 80. let naznačuje, že chystané album Pink World bude nejen růžové, ale taky hudebně barevné a rozmanité.
Pokud jste fanoušky melodic rocku a ujíždíte na hudbě, která se nebojí kombinovat klasické prvky žánru s těmi moderními, jistě vám neuniklo dění okolo kapely Bad Joker's Cream. Kapela slibuje vydání alba Pink World na podzim a na důkaz toho, že to myslí vážně, nám v minulých měsících naservírovala dva singly Be Alive a When We Were Kids.
Nyní vychází třetí singl s názvem Put Your Trust In Me a dává najevo, že deska Pink World bude hudebně velmi zajímavá. Určitě se na ní nedočkáme generického zvuku a skladeb zaškatulkovatelných jedním směrem, ale bude se jednat o celek žánrově i zvukově rozmanitý. Put Your Trust In Me potěší každého, kdo Bad Joker's Cream zná, ale neunikne ani pozornosti publika tvrdšího ražení.
Zároveň potvrzuje, že Bad Joker's Cream nadobro upustili od syrového kytarového zvuku a svou hudbu nyní prokládají velkým množstvím kláves a synťáků, které jen podtrhují mohutnost celkového zvuku. Na této změně má dozajista velkou zásluhu švédský producent Per Aldeheim, který s kapelou spolupracuje na celém albu.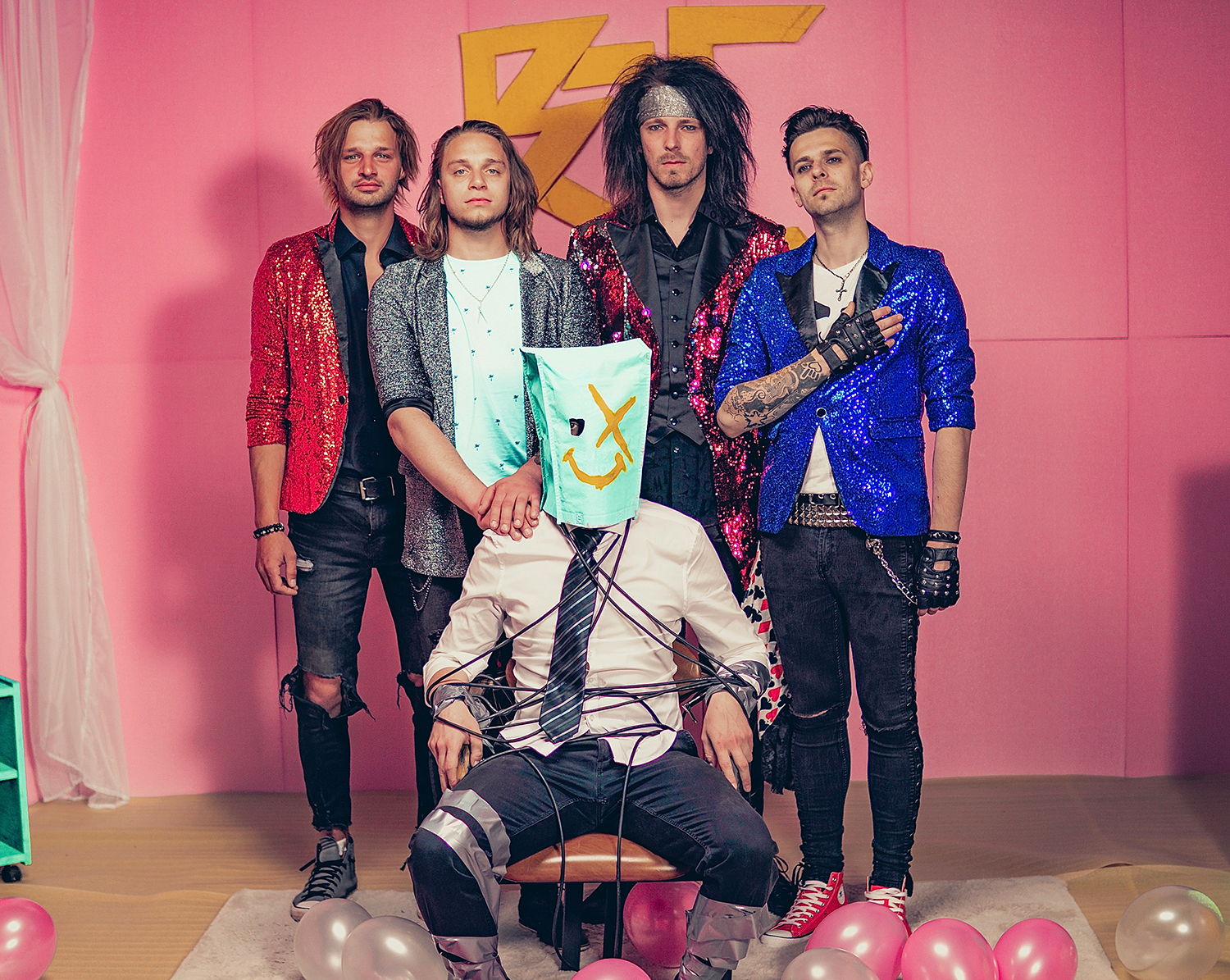 Z hlediska vizuálního Bad Joker's Cream již potřetí spojili síly s brněnským studiem Mad Unicorn. Tentrokrát máme možnost ve videu konečně vidět členy kapely v akci. Atypické pojetí v režii Jindry Vrágy představuje "Pink World" v plné parádě a láká nás do lehce psychadelického prostředí, ve kterém je možné vše, dokonce proměna zajatce svázaného konvencemi. Dnes, kdy se klade důraz na dokonalost a ostrost obrazu jde rukopis tvorby opět opačným směrem. Rozmazané okraje a kvalita připomínající období VHS kazet koresponduje s cestou, kterou kapela dále směřuje.
FB: https://www.facebook.com/BadJokersCream
IG: https://www.instagram.com/badjokerscream/
YT: https://www.youtube.com/channel/UC6AKoag2mZKV-pbQr06Yzug
Spotify: https://sptfy.com/6pod
Zdroj: TS