Punk rocková partička z Trenčína nezaháľa a vypúšťa von už druhý singel v tomto roku. "Posledné mesiace sme strávili v skúšobni vymýšľaním nových songov" uviedol gitarista Matej Martiš.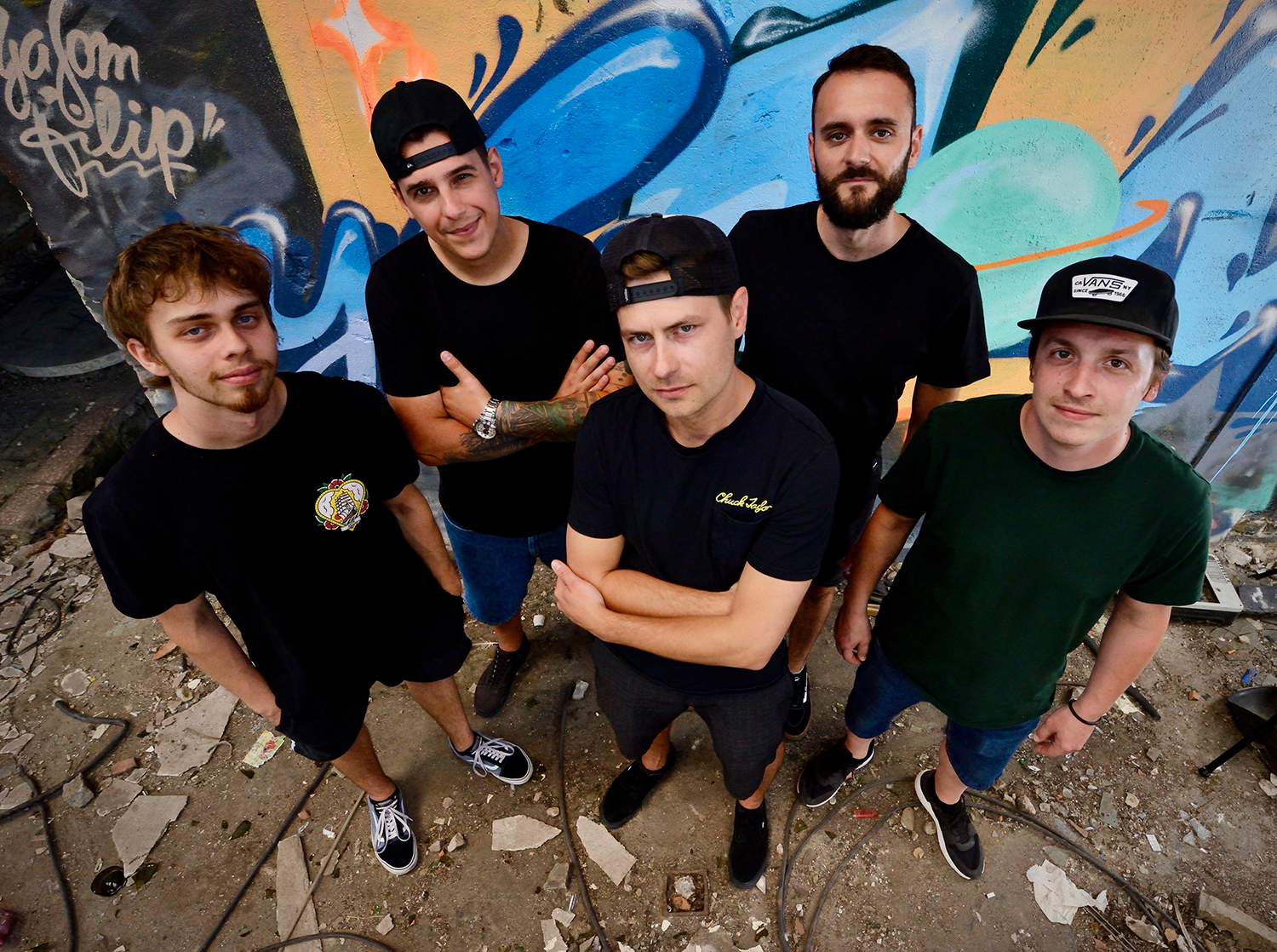 Novy singel, s názvom Noc sa nekončí sme sa tentokrát rozhodli urobiť iným štýlom. "Doteraz sme tvorili piesne tak, že sme mali text a potom vznikla hudba. Teraz sme to spravili naopak, spravili sme hudbu a potom sa napísal text. Tento spôsob je pre trochu náročnejší.Zistíš že máš super hudbu, a teraz do toho tažko vymyslieť slova" poznamenal spevák Martin Guriš.
"Text je o tom, že všetci starneme ale napriek všetkým novým povinnostiam sme to stále my. Naša hudba a naše staré ja nás stále motivujú, aby sme to všetko nebrali až tak vážne a aby sme stále držali spolu ako kamaráti a komunita," porozprával autor textu Rastislav Getta.
Klip sa nám veľmi páči aj napriek tomu že sme zjednodušili prístup k obrazu. Rozhodli sme sa vytvoriť naše prvé LYRICS-VIDEO. Nejde však o klasické lyrics-video, kde sa striedajú slová z piesne. Myslím,že fanúšikovia budú milo prekvapení," povedal Martin Guriš. O réžiu videoklipu sa postaral Peter Repta.
Produkčne sa na skladbe podieľala samotná kapela. "Pieseň sme sa rozhodli nahrať v štúdiu VOLUME PRODUCTION v Trenčíne s ktorým sme spolupracovali aj pri predchádzajúcom singli Klameme si do očí. Do konca roka náš čaká ešte zopár koncertov. Prioritne sa ale chceme zamerť na písanie nových piesní, ktoré plánujeme vydať v roku 2023 ako single," dodal Martin.
Kapela MF pôsobí na hudobnej scéne od roku 2002 a tvorí ju Martin Guriš (spevák), Matej Martiš (gitara, sprievodné vokály), Patrik Kováčik (gitara, sprievodné vokály), Roman Blažej (basgitara, sprievodné vokály), Matúš Spurný (bicie nástroje). Koncom roka 2009 vydala kapela pod Agentúrou Duna debutový album s názvom "Nabité". A v roku 2020 vydali EP ktorý nesie názov "Druhá šanca".
Zdroj: TS