Letní scéna Lucerna Music Baru přivítala včera první návštěvníky. V přírodním areálu v těsném sousedství Branických Ledáren si fanoušci užili koncert kapely Chinaski, která vystoupí ještě dnes. Do poloviny září se na Lucerna Music Bar Open Air představí desítky interpretů z české a slovenské hudební scény.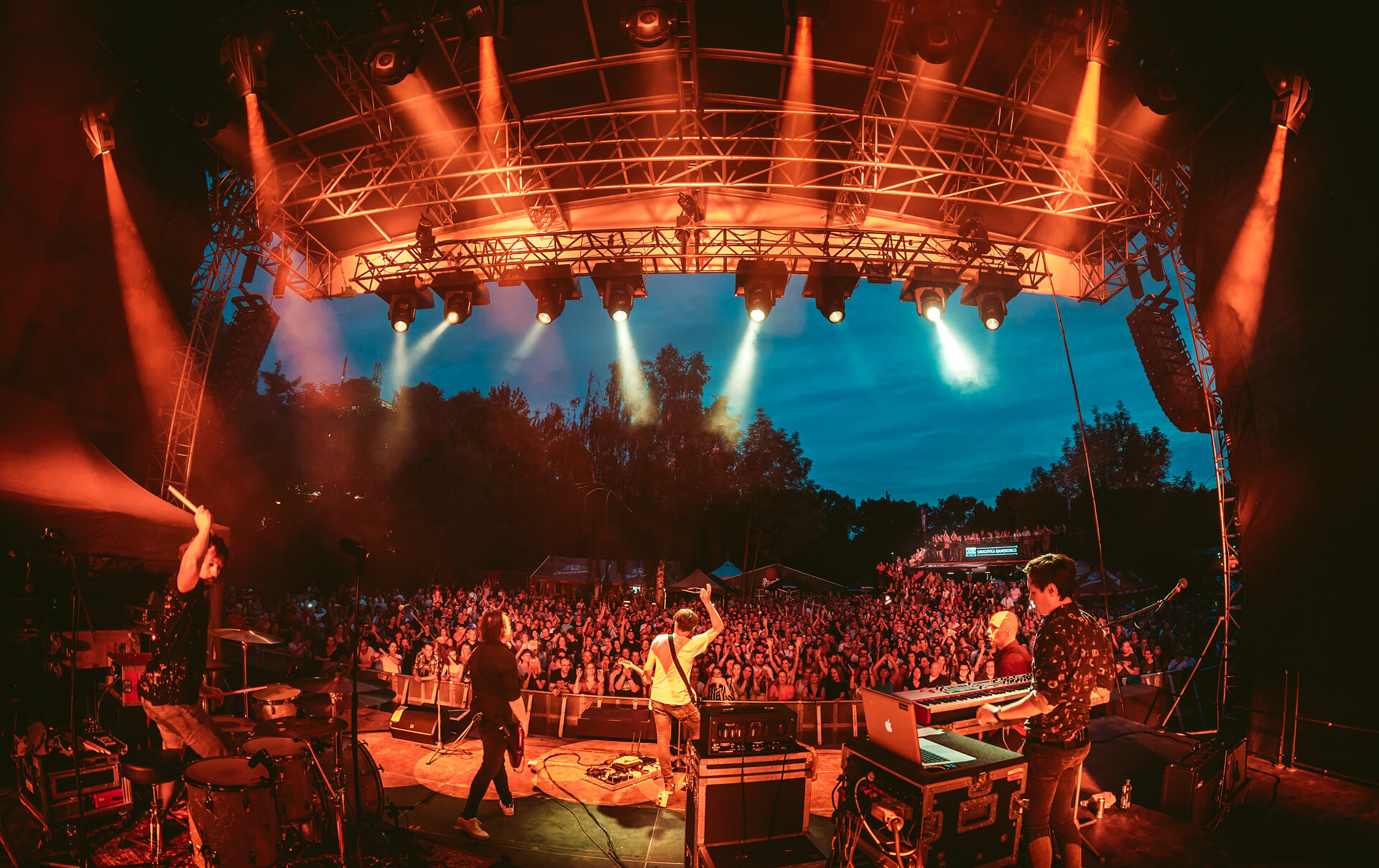 "V Lucerna Music Baru jsme za posledních 25 let odehráli 118 koncertů, je to náš domovský klub. Bylo nám ctí zahrát první koncert tady v Ledárnách Braník," říká kytarista a kapelník Chinaski František Táborský.
Úterní vystoupení Chinaski bylo jedním z prvních po pondělním rozvolnění pravidel pro kulturní akce, kdy byla zrušena povinnost sezení, a na atmosféře koncertu to bylo rozhodně znát. V areálu mezi návštěvníky byl "cítit" sdílený pocit, že už si zase můžeme naplno užít koncerty pod širým nebem.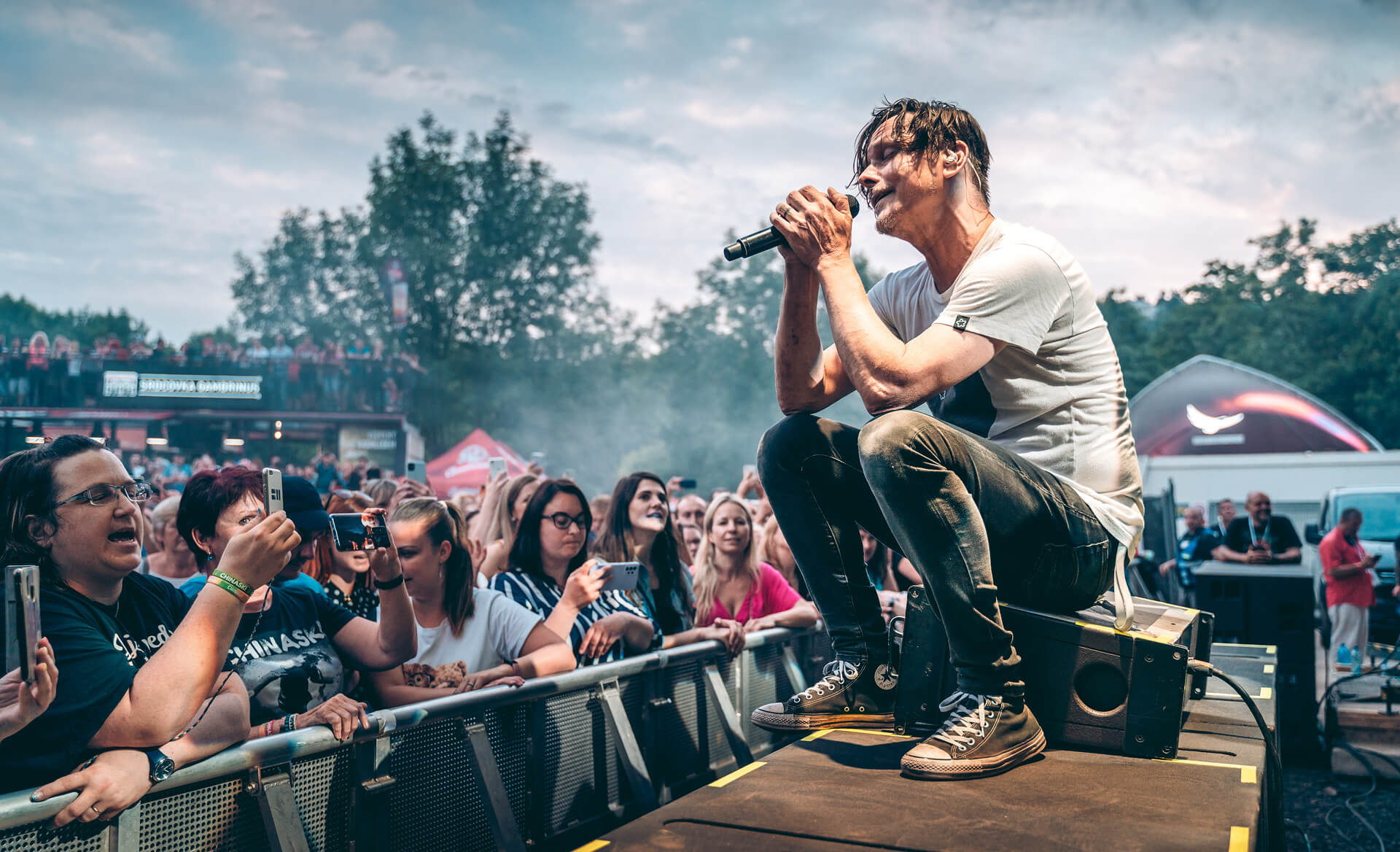 Lucerna Music Bar Open Air dále pokračuje v pátek 18. června koncertem rappera Resta, příští týden zahrají hned tři večery za sebou J.A.R. (22., 23., 24. 6.) a v pátek 25. června se uskuteční speciální open air 80´s & 90´s video party DJe Jirky Neumanna, kterou zahájí od 20 h skupina Hrací skříň Praha. Během léta se návštěvníci mohou těšit na Polemic, Prago Union, MYDY, 58G, Monkey Business, Davida Kollera, Pražský výběr, Bena Cristovaa, Mirai, Horkýže Slíže, Tomáše Kluse a spoustu dalších.
Areál Lucerna Music Bar Open Air nabídne dostatek prostoru nejen pro samotné koncerty, ale i pro pohodový letní relax s dobrým drinkem a kvalitním jídlem. Každý večer si mohou návštěvníci užít také afterparty s DJem, která začíná v party stanu bezprostředně po živém vystoupení.
Kompletní program Lucerna Music Bar Open Air a více informací o místě konání najdete na https://openair.musicbar.cz/, vstupenky pořídíte na webu Lucerna Music Baru a na GoOut.cz.
Kapacita areálu a bezpečnostní a hygienická pravidla budou přizpůsobeny aktuálním opatřením Ministerstva zdravotnictví. V současnosti pro kulturní akce platí princip TNO, tzn. že návštěvníci splňují jednu ze tří podmínek: 1) T – negativní antigenní nebo PCR test, přičemž uznávané jsou testy zaměstnanců/ve škole, které lze doložit potvrzením od zaměstnavatele/školy anebo čestným prohlášením návštěvníka; 2) N – do 180 dní od prodělání nemoci covid-19; 3) O – 22 dní od první dávky očkování.
LUCERNA MUSIC BAR OPEN AIR 2021
Ledárny Braník
16. 6. Chinaski – vyprodáno
18. 6. Rest & DJ Herby
22. 6. J.A.R.
23. 6. J.A.R.
24. 6. J.A.R.
25. 6. 80´s & 90´s video party DJ Jirka Neumann, warm up: Hrací skříň Praha
28. 6. Mig 21
29. 6. Mig 21
30. 6. Mig 21
7. 7. Polemic
8. 7. Prago Union
9. 7. MYDY
10. 7. 58G
13. 7. Jelen
14. 7. Monkey Business
15. 7. Monkey Business
19. 7. Xavier Baumaxa
20. 7. N.O.H.A.
21. 7. BSP
22. 7. Sto zvířat
23. 7. Kapitán Demo
24. 7. Paulie Garand & Kenny Rough
26. 7. Trautenberk
28. 7. David Koller
29. 7. Vypsaná fiXa
30. 7. D.Y.K.
31. 7. D.Y.K.
2. 8. Arakain
3. 8. Poletíme?
4. 8. Barbora Poláková
5. 8. Mňága a Žďorp
11. 8. Mirai
12. 8. UDG
14. 8. PSH
17. 8. Xindl X
18. 8. Horkýže Slíže
19. 8. Gaia Mesiah
20. 8. Ektor
21. 8. Ektor
22. 8. Pokáč – vyprodáno
23. 8. Pokáč – vyprodáno
24. 8. Michal Hrůza & Kapela Hrůzy
26. 8. Pražský výběr
28. 8. Marpo & TroubleGang
31. 8. Tomáš Klus
2. 9. Skyline
8. 9. Ben Cristovao
9. 9. Krucipüsk
11. 9. Ty Nikdy Label
13. 9. MTO Universal Praha
16. 9. Iné Kafe
+ další

LUCERNA MUSIC BAR – OPEN AIR
červen – září 2021
Ledárny Braník, Praha
https://openair.musicbar.cz/
https://openair.musicbar.cz/
www.musicbar.cz
www.facebook.com/lucernamusicbar
www.instagram.com/lucernamusicbar
#lucernamusicbaropenair
Zdroj: TS