Projektu Secondary Archive na 14. bienále Manifesta se účastní více než 160 umělkyň z Albánie, Běloruska, České republiky, Maďarska, Kosova, Polska, Srbska, Slovenska a Ukrajiny. Secondaryarchive.org je unikátní online archiv, který představuje výpovědi tří generací umělkyň ze střední a východní Evropy. Manifesta 14, která se letos koná v hlavním městě Kosova – Prištině, je pro tuto platformu příležitostí přesáhnout její současný virtuální rámec. Archiv bude rezonovat v prostoru Národní galerie v Kosovu jako zvukové dílo složené z hlasů více než 160 umělkyň. Manifesta 14 se oficiálně otevře veřejnosti 22. července.
Platforma secondaryarchive.org vznikla jako reakce na nedostatečné zviditelnění žen ze střední a východní Evropy v nedávné historii umění. Digitální archiv, na němž Nadace Katarzyny Kozyry a její partneři pracovali dva roky, má za cíl představit díla umělkyň z tohoto regionu a vytvořit prostor, kde budou moci aktivně promluvit. Dosud se platformě podařilo shromáždit stovky uměleckých výpovědí umělkyň z Běloruska, České republiky, Maďarska, Polska, Slovenska a Ukrajiny. Všechny umělkyně z archivu byly pozvány k účasti na výstavě na Manifestě 14. K nim se připojily umělkyně z Albánie, Kosova a Srbska, jejichž výpovědi budou později zařazeny do digitálního archivu.
Instalace představená na Manifestě 14 má za cíl ukázat virtuální archiv v reálném prostoru prostřednictvím zvuku. Secondary archive rezonuje v interiérech Národní galerie v Kosovu jako zvukové dílo složené z hlasů umělkyň z 9 zemí střední a východní Evropy. Obsah nahrávek má různé podoby: od manifestů přes zvukovou poezii, zpovědi a dokonce i hádky až po prostá slova šeptaná nebo opakovaně vykřikovaná.
Tato silná zvuková vlna vyjadřuje nedostatek přítomnosti, zviditelňuje neviditelnost žen, regionů, neuznaných hranic, jazyků a vyprávění. Cílem projektu je pomoci prozkoumat kulturní oblasti zemí zastoupených umělkyněmi – přiblížit nehmotné postupy, znalosti a zkušenosti žen v umění, které po sobě zanechaly jen málo hmatatelných stop nebo žádné.
Partneři projektu se rozhodli zrušit roli kurátora i výběr umělkyň, chtějí se vyhnout upřednostňování konkrétní země či problematiky. Aby se odrazila rozmanitost a složitost regionu, který je často vnímán jako kulturně homogenní, jsou hlasy umělkyň zaznamenány v jazyce, který si sami zvolily. Titulky v angličtině a albánštině zajistí dialog mezi umělkyněmi z velmi odlišných generací a politických kontextů, které však čelí podobným problémům nedostatečného uznání na západní umělecké scéně.
Manifesta, která každé dva roky mění své místo konání, se letos uskuteční v hlavním městě Kosova Prištině. Toto nomádské bienále se záměrně snaží udržet si odstup od toho, co je často považováno za dominantní centra uměleckého života, a místo toho hledá svěží a úrodný terén, na němž by místní, národní i mezinárodní publikum zaujalo novými aspekty a formami uměleckého vyjádření. Program vytvořený společně s místní komunitou se zaměřuje na katalyzování pozitivních změn a posilování občanů v jejich úsilí o znovuzískání veřejného prostoru. Manifesta 14 Prishtina bude probíhat od 22. července do 30. října 2022. Všechny výstavy a akce v rámci bienále budou zdarma a přístupné veřejnosti.
Více informací: www.manifesta14.org
Projekt Secondary archive na Manifestě 14 Priština organizuje Nadace Katarzyny Kozyry (Polsko) spolu s partnery: Tirana Art. Lab (Albánie), Ambasada Kultury (Bělorusko/Litva/Německo), MeetFactory (Česká republika), Easttopics (Maďarsko), Oral History Initiative (Kosovo), Center for Cultural Decontamination (Srbsko), björnsonova (Slovensko), Artsvit Gallery (Ukrajina). Iniciativu podporuje Visegrádský fond.
Secondary Archive at Manifesta 14 Prishtina
22. 07.–30. 10. 2022
The National Gallery of Kosovo
Artists:
Albania: Bora Baboçi & Jona Xhepa, Donika Çina, Yllka Gjollesha, Ledia Kostandini, Iva Lulashi, Violana Murataj, Silvi Naçi, Flutura Preka, Edit Pula, Merita Selimi, Eli Xoxa.
Belarus: Xisha Angelova, Alena Davidovich, Zhanna Gladko, Janna Grak, Masha Maroz, Volha Maslouskaya, Vika Mitrichenko, Marina Naprushkina, Ulyana Nevzorova, Ala Savashevich, Nadya Sayapina, Olga Sazykina, Antonina Slobodchikova, Anna Sokolova, Tamara Sokolova, Olia Sosnovskaya, Varvara Sudnik, Masha Svyatogor, Galina Vasilyeva, Natalya Zaloznaya, Alesia Zhitkevich.
Czech Republic: Darina Alster, Veronika Šrek Bromová, Markéta Garai, Libuše Jarcovjáková, Magdalena Jetelová, Alena Kotzmannová, Viktorie Langer, Mirka Ptáčková, Sráč Sam, Sláva Sobotovičová, Adéla Součková.
Poland: Basia Bańda, Anna Baumgart, Beata Ewa Białecka, Dobrawa Borkała, Bogna Burska, Izabela Chamczyk, Magdalena Ciemierkiewicz, Ewa Ciepielewska, Agata Cieślak, Martyna Czech, Tatiana Czekalska, Iwona Demko, Monika Drożyńska, Karolina Gembara, Małgorzata Goliszewska, Barbara Gryka, Małgorzata Gurowska, Izabella Gustowska, Joanna Helander, Marta Hryniuk, Ewa Hubar, Karolina Jabłońska, Edka Jarząb, Zuzanna Janin, Katarzyna Józefowicz, Agnieszka Kalinowska, Kle Mens, Kolektyw Łaski, Dominika Kowynia, Katarzyna Kozyra, Marta Krześlak, Aleksandra Kubiak, Agnieszka Kurant, Natalia LL, Ewa Łuczak, Agnieszka Mastalerz, Martyna Miller, Małgorzata Mirga-Tas, Małgorzata Mycek, Ania Nowak, Dorota Podlaska, Aleka Polis, Marta Romankiv, Irmina Rusicka, Jadwiga Sawicka, Anna Siekierska, Aleksandra Ska, Jadwiga Subczyńska, Katarzyna Szumska, Małgorzata Turewicz-Lafranchi, Ewelina Węgiel, Jaśmina Wójcik, Agata Zbylut.
Hungary: Nikolett Balázs, Marianne Csáky, Orshi Drozdik, Sári Ember, Andrea Fajgerné Dudás, Viola Fátyol, Judit Kis, Katalin Ladik, Ágnes Éva Molnár, Viktória Monhor, Tímea Oravecz, Katharina Roters, Katarina Šević, Eszter Ágnes Szabó, Eszter Szabó, Lilla Szász, Henrietta Szira, Kata Tranker, Dominika Trapp.
Kosovo: Lirije Buliqi, HAVEIT, Majlinda Hoxha, Zake Prelvukaj, Miradije Ramiqi, Kaltrinë Rrustemi, Fitore Isufi Shukriu-Koja, Alketa Xhafa Mripa, Rudina Xhaferi, Valbona Zherka.
Serbia: Dubravka Đurić, Isidora Ilić, Ivana Ivković, Ana Knežević, Bojana Knežević, Neda Kovinić, Milena Maksimović (1976-2014), Marina Marković, Jelena Micić, Darinka Pop Mitić, Mima Orlović (1965-2020), Tanja Ostojić, Andrea Palašti, Vesna Pavlović, Jelica Radovanović, DRUGarica Milica Rakič, Ivana Smiljanić, Jasmina Tešanović, Milica Tomić, Vesna Vesić, Katarina Zdjelar, Dragana Žarevac.
Slovakia: Leontína Berková, Pavlína Fichta Čierna, Ľubomíra Sekerášová.
Ukraine: Yana Bachynska, Tereza Barabash, Oksana Chepelyk, Olia Fedorova, Uli Golub, Ksenia Hnylytska, Alevtina Kakhidze, Tetiana Kornieieva, Yulia Kostereva, Yulia Krivich, Maria Kulikovska, Anna Manankina, Valeria Troubina, Anna Zvyagintseva.
Project leader: Katarzyna Kozyra Foundation
Partners: Tirana Art Lab (Albania), Ambasada Kultury (Belarus/Lithuania/Germany), MeetFactory (Czech Republic), Easttopics (Hungary), Oral History Initiative (Kosovo), Center for Cultural Decontamination (Serbia), björnsonova (Slovakia), Artsvit Gallery (Ukraine).
In collaboration with: Asia Tsisar (Katarzyna Kozyra Foundation), Adela Demetja (Albania), Anna Chistoserdova and Valentina Kiselyova (Belarus), Piotr Sikora and Daniela Šiandorová (Czech Republic), Róna Kopeczky (Hungary), Erëmirë Krasniqi and Renea Begolli (Kosovo), Mirjana Dragosavljević, Simona Ognjanović, Dejan Vasić and Jelena Vesić (Serbia), Lucia Kvočáková (Slovakia), Iryna Polikarchuk (Ukraine).
Project manager: Ewa Mielczarek
Sound design: Ninja Guru Studio (Nick Acorne, Valerio Zanini)
Design and graphic identification: Marcel Kaczmarek
Website: Aleksandra Gajda
Promotion of the project: Joanna Andruszko
Promotion support: Zuzanna Andruszko
Production support: Natalia Nikoniuk, Vitalii Hetman, Maria Behmat, Renea Begolli
Supported by: Visegrad Fund
More information: www.secondaryarchive.org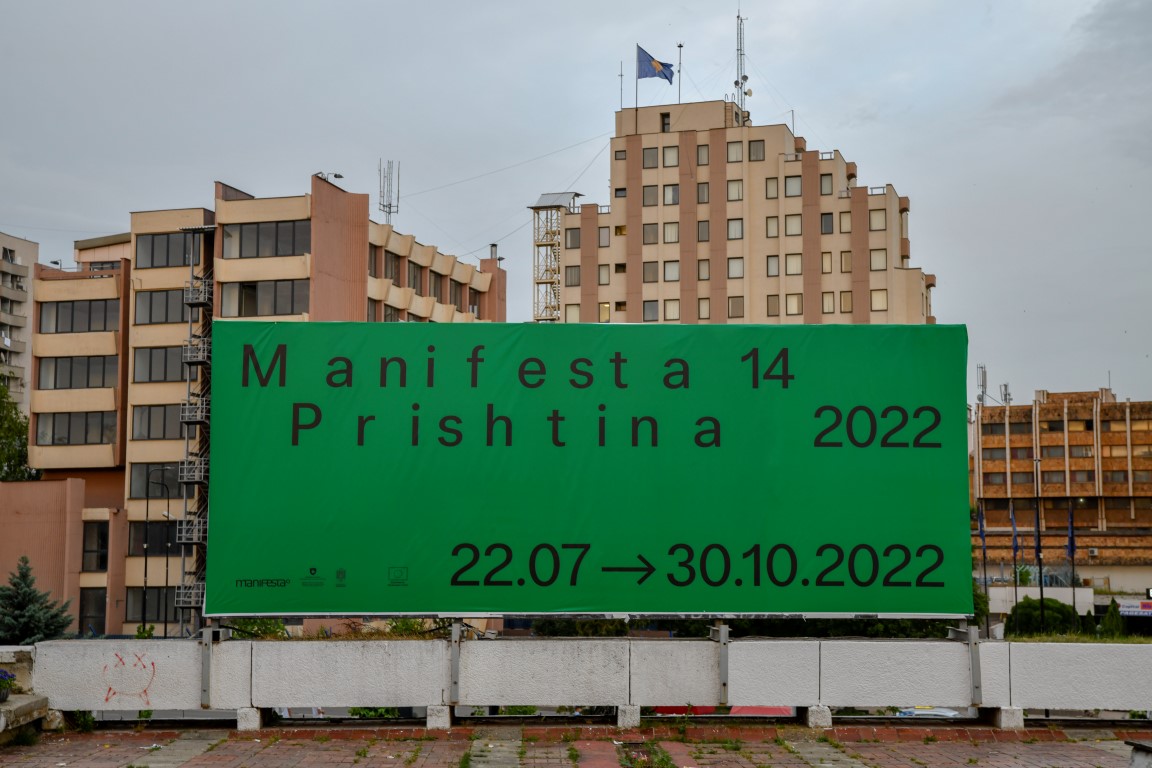 Zdroj: TS