Po tom, co GET THE SHOT v říjnu předvedli před Lionheart a Terror, jsme nemohli tohle turné nechat plavat. Příští týden je tu s THROWN a ITHACA máte zpět!
Má smysl GET THE SHOT představovat? Pro jejich ultra divoké koncerty je tahle energická hardcore/punk sebranka z kanadského Quebecu, která vznikla v roce 2009, dobře známá snad všude na světě, tak můžeme jen apelovat, ať si vzpomenete, co loni udělali na Brutalu a před půlrokem v Praze před Lionheart s Terror. Lepší si snad prohnat hlavu kulkou!
Během nesčetných turné po celém světě se GET THE SHOT na svých cestách inspirovali mnoha kapelami a zdokonalili svůj zvuk, přičemž se nechali ovlivnit i umělci jako Obituary, Cannibal Corpse nebo Machine Head. Základem je ale zvuk podobný hardcore kapelám 90. let, který obsahuje prvky thrash metalu let 80. – prostě nenáročné oduševnělé hácéčko podbarvené zoufalstvím chladného a nespokojeného mládí.
Žádná móda, žádné kudrlinky, žádné lži. GET THE SHOT jsou především o vzteku a zlobě vůči tomuto drsnému místu, ve kterém žijeme.
Na místě budou dvě předkapely. Zbrusu nový švédský kvartet THROWN, v jehož čele stojí bývalý zpěvák Grieved Marcus Lundqvist, a britská úderka ITHACA v čele s nepřehlédnutelnou Djamilou Yasmin Azzouz, která je momentálně jedním z nejzajímavějších hlasů na scéně.
Čtyři mizantropové THROWN se uhnízdili u Arising Empire a ve své hudbě se prezentují texty plnými hněvu a sebenenávisti a účinně kombinují intenzivní, drtivé kytary s chytlavými, ale agresivními vokálními rytmy bez jakýchkoli zpívánek. A když si dosadíte produkci Bustera Odeholma (Humanity's Last Breath/Vildhjarta), který se stal i bubeníkem kapely, máte o zvuku jejich core/metalu jasno.
ITHACA vznikla ze společné lásky k metalickému hardcoru a zoufalství nad jeho nedostatečnými ambicemi, proto hudebně i vizuálně zpochybňují vše, co jste si o kapele, která dělá heavy hudbu, dosud mysleli. Míchají metalcore a blackgaze, hardcore s industriál metalem 90. let, progresivitu 70. let s nádechem power popu 80. let a dodávají blyštivé balení estetiky, která čerpá z dědictví předků členů, queer/non-konformní identity a ikonických postav avantgardy, nové vlny a postpunk kultury. I při vynalézavosti a přístupnosti ale furt zuřivé a divoké: ITHACA!
Předprodej vstupenek končí o půlnoci před koncertem a běží i v sítích Ticketmaster a GoOut, nejlevnější vstupenky však naleznete na shopu pořadatele Obscure.cz, viz e-ticket výše.
GET THE SHOT, THROWN, ITHACA
22. 3. 2023 – Praha, Futurum
FB event: https://fb.me/e/5MNteCXPs
e-TICKET: https://obscure.cz/cs/tickets/detail/id/541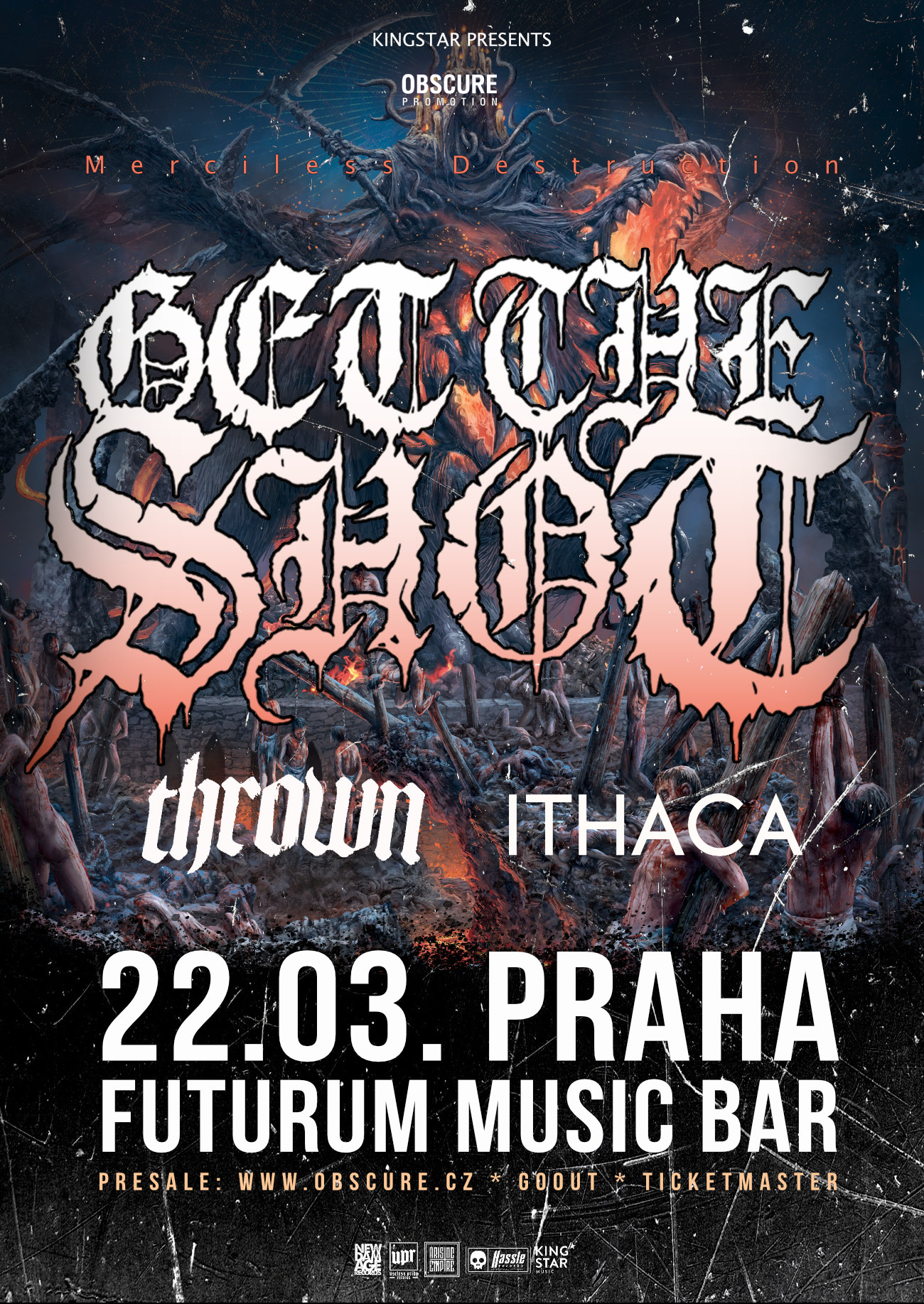 Zdroj: Obscure Promotion