RTVS vo svojich priestoroch skrýva poklady. Choďte sa pozrieť na kostýmy, ktor
é

si

"

zahrali" v starších i novší

ch telev

íznych dielach. Už zajtra vás v priestoroch výškovej budovy RTVS čaká kurátorský sprievod výstavou TV kostýmov s Ľubicou Jarjabkovou. V sobotu zas na cel

é

rodiny čaká program s t

é

mou slovensk

é

ho výtvarn

é

ho umenia.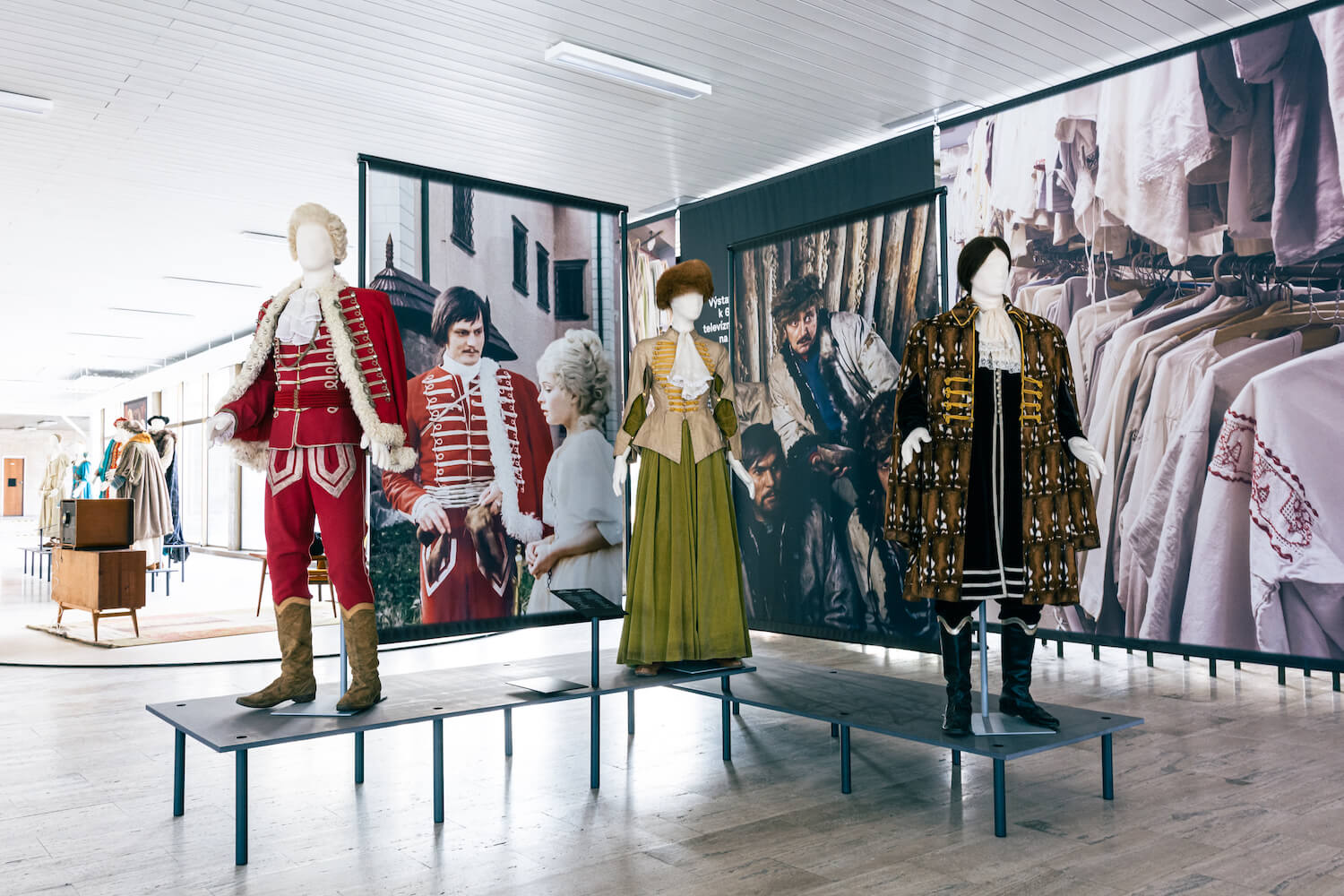 Galéria Slovenského rozhlasu dlhodobo na slovenskú kultúrnu a umeleckú scénu prináša nielen zaujímavé výstavy, ale aj aktivity, ktoré smerujú k zvýšeniu kultúrneho povedomia. Už zajtra, 19. októbra o 16.00 hod., sa tak napríklad môžete ísť pozrieť na kurátorský sprievod výstavou TV kostýmov s Ľubicou Jarjabkovou vo výškovej budove RTVS. Výstava vznikla ešte koncom minulého roka pri príležitosti 65. výročia televízneho vysielania na Slovensku. Kostýmy do výstavy vybrala práve kostýmová výtvarníčka Ľubica Jarjabková. Najstaršími prezentovanými exponátmi sú kostýmy z diela Vivat, Beňovský! z roku 1975, potom z roku 1979 z inscenácie Sesternica Beta, či aj kostýmy z inscenácií Ideálny manžel z roku 1985 a Útrapy z rozumu z roku 1991. Všetky, mimochodom, pripravil výtvarník Milan Čorba, ale nie len jeho kostýmy, sú súčasťou výstavy.
Prierez slovenskou televíznou kostýmovou tvorbou
Najväčšie zastúpenie na výstave majú 90. roky. Kostýmy z rodinnej drámy Staroružová dáma sú dielom Zdeněka Šánskeho z roku 1990. Šánsky sa podielaľ aj na kostýmoch k dielu Plukovník Chabert z roku 1994 a k dielu Dnes večer hrám ja s Božidarou Turzonovou v hlavnej roli. Na kostýmovú tvorbu Ľubice Jarjabkovej si návštevníci výstavy zaspomínajú kostýmami z diel Prstene pre dámu (2000), Zlatý kolovrátok (1995) a O hlúpej žene (1996), kde spolupracovala s kostýmovou výtvarníčkou Helenou Jurikovičovou, ktorá bude na výstave prítomná aj kostýmami z rozprávky Čaro múdrosti a lásky (2000). Výrazné kostýmové zastúpenie bude mať na výstave výtvarníčka Ľudmila Várossová, a to z inscenácií Piata pečať (1990), Letiace tiene (1990), Jakubov rebrík (1994) a Z môjho denníka (1995), kde si svoju poslednú televíznu rolu zahral herec Elo Romančík. Spomedzi pánov výtvarníkov si návštevníci budú môcť pozrieť ešte tvorbu Milana Čorbu k Heloise (1994) a Petra Čaneckého k adaptácii poviedky Dvaja muži pod posteľou (1994).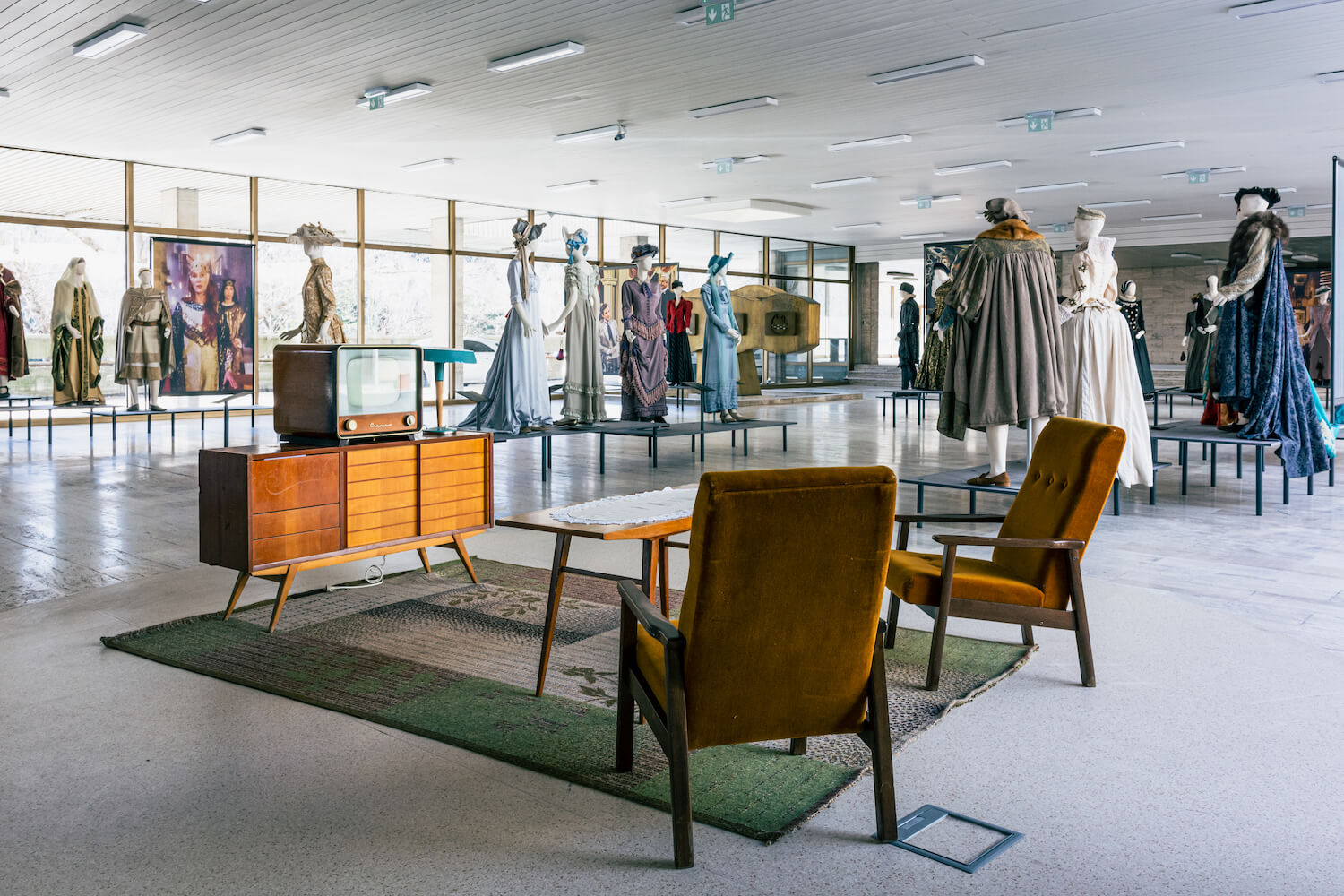 S de
ťmi od 5 rokov o výtvarnom umení
Ak by sa vám zachcelo trochu umenia v kruhu rodiny, Galéria Slovenského rozhlasu pripravila na sobotu rodinný program k výstave Najlepší slovenský obraz 2000 – 2022. Priamo v budove Slovenského rozhlasu sa deti vo veku od 5 do 13 rokov budú môcť so svojimi rodičmi zamyslieť, čo určuje hodnotu umeleckého diela, aké obrazy sa im najviac páčia, aký by si napríklad vybrali do svojej izby, aký do školskej triedy či jedálne.
Autori výstavy sa pri jej koncepii zamysleli nad tým, či je možné povedať, ktoré výtvarné diela sú najlepšie a na základe akých kritérií, ako sa to napríklad hodnotí pri filmoch, piesňach či knihách. Zhodli sa ale v tom, že vedia urobiť prierez tým najzaujímvejším, čo v slovenskej výtvarnej tvorbe vzniklo a pripravili výstavu výtvarných diel našich umelcov z rokov 2000 – 2022.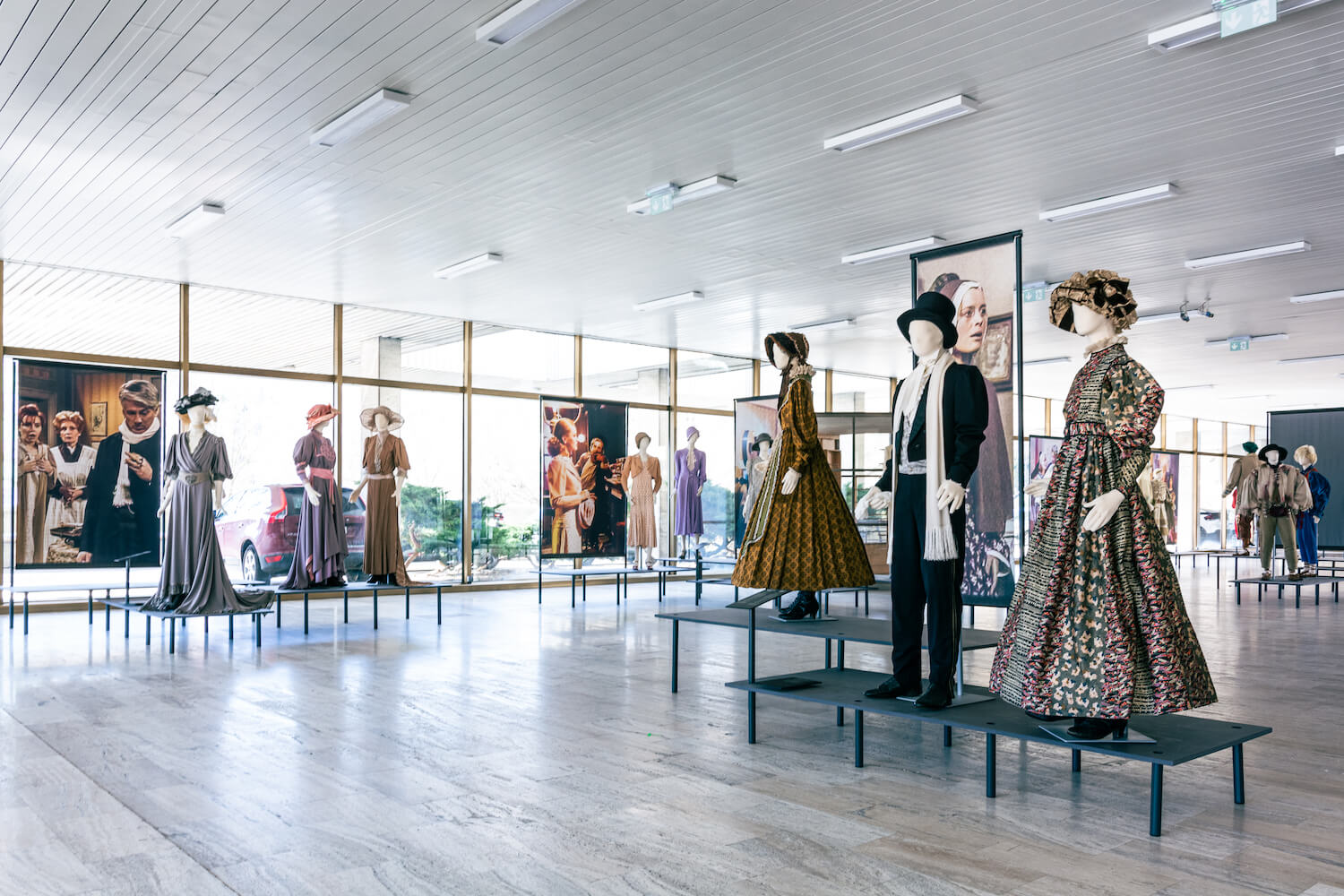 Vystavujúci autori/ky a kurátori/ky, ktorí ich na výstavu nominovali: Štefan Balázs – Alena Vrbanová, Peter Bartoš – Nina Gažovičová, Robert Bielik – Peter Chalupa, Robert Bielik – František Löv, Erik Binder – Michaela Slobodová, Marko Blažo – Vladimír Beskid, Marko Blažo – Pavol Weiss, Milan Bočkay – Vladimíra Büngerová, Klára Bočkayová – Zuzana Bartošová, Lucia Dovičáková – Alexandra Tamášová, Daniel Fischer – Kristína Zaťko Jarošová, Daniel Fischer – Juraj Mojžiš, Viktor Frešo – Miloš Kleibl, Svetozár Ilavský – Alexander Menzl, Juraj Kollár – Helena Markusková, Matej Krén – Ivan Jančár, Kundy Crew – Juraj Čarný, Otis Laubert – Daniela Čarná, Matúš Lányi – Alena Piatrová, Palo Macho-Jozef Jankovič – Sabina Jankovičová, Marcel Mališ – Jana Babušiaková, Marián Meško – Peter Zajac, Monogramista T.D – Igor Krejčí, Ivan Pavle – Daniela Kostelničáková, Ildikó Pálová – Dušan Vanko, Igor Piačka – Eva Ľuptáková, Rastislav Podhorský – Galéria Nedbalka, Rastislav Podoba – Dana Doricová, Veronika Rónaiová – Richard Gregor, Dorota Sadovská – Roman Fečík, Dorota Sadovská – Zsófia Kiss-Szemán, Jozef Srna – Roman Popelár, Adam Szentpétery – Silvia L. Čúzyová, Adam Szentpétery – Jan a Edita Kukalovci, Ivana Šáteková – Omar Mirza, Natália Šimonová – Nina Vrbanová, Ján Valík – Katarína Sobolčiaková Schottert, Monika Germuška Vrancová – Peter Megyeši
Rodiny s deťmi tak majú jedinečnú možnosť spoločne a formou vhodnou pre všetkých spoznať výtvarné diela slovenských autorov.
Na obe podujatia je potrebné vopred sa zaregistrovať, viac informácií nájdete na www.rtvs.sk.
Zdroj: RTVS