Kontroverzný film, víťaz tohtoročného Berlinale si so slovenskou premiérou počkal na lepšie časy otvorených kín. Termín jej uvedenia je už 29. máj 2021, 20.20 hod., snímku môžu diváci/diváčky sledovať tak cez online platformu kino-doma.sk, ako aj v kinách.
Obohatí ju špeciálna diskusia, bezprostredne po projekcii sa bude s oceňovaným režisérom Radu Judem rozprávať filmový kritik a publicista Přemysl Martinek. Debatu – ako predĺžený zážitok k filmu – si môžu ľudia vychutnať tak doma na monitoroch či obrazovkách, ak aj na plátne v Kine Lumière, v Bratislave. Aktuálny film natočený v rúškach, v súčasnej Bukurešti, v časoch tvrdého lockdownu vstúpi do slovenských kín 10. júna 2021, vďaka distribučnej spoločnosť Filmtopia.
"Sme veľmi radi, že špičkový režisér Radu Jude prijal pozvanie na diskusiu a že môžeme tento zážitok ponúknuť nielen cez monitory, ale aj na veľké plátno. Nie je to síce naživo, ale v tomto čase je to stále maximum, čo sa dá pre filmových nadšencov urobiť a ako prehĺbiť zážitok z dobrého filmu, ktorý zaujal aj náročnú porotu berlínskeho festivalu," povedala riaditeľka Filmtopie Silvia Učňová Kapustová a ďalej upozornila, že snímka je vhodnú len pre publikum nad 18 rokov.
Kontroverzný film, ktorý je koprodukciou Rumunska, Chorvátska, Českej republiky a Luxemburska, odzrkadľuje našu spoločnosť, jej predsudky či štandardy, ktoré by mali byť dodržiavané, aj keď vlastne netušíme, kým boli stanovené. SMOLNÝ PICH ANEB PITOMÝ PORNO získal Zlatého medveďa za najlepší film na 71. ročníku MFF Berlinale. Porota ocenila, že tento film "provokuje ducha našej doby a vyzýva ho na súboj", je "prepracovaný aj divoký, šikovný aj detinský, geometrický i nepresný v tom najlepšom slova zmysle" a "útočí na diváka, vyvoláva rozkol a nenecháva nikoho v bezpečnej vzdialenosti".
Oceňovaný Radu Jude tému spracoval neošúchanou formou kombinujúcou troch štylisticky úplne odlišných častí. Prvá časť predstavuje, ako môže vyzerať súčasná kinematografia na hranici fikcie a dokumentu. Druhá časť je nekonvenčnou sériou lakonických, statických obrázkov, ktoré predstavujú encyklopédiu symbolov našej doby. Veľké, aj keď otvorené finále filmu zase predstavuje diskusiu v škole, pri ktorej sa postupne vynára rozsudok nad hlavnou hrdinkou.
Satirická dráma SMOLNÝ PICH ANEB PITOMÝ PORNO rozpráva príbeh učiteľky, ktorá je vystavená ostrej konfrontácii s rodičmi po tom, čo na internet unikne jej súkromné video s chúlostivým erotickým obsahom. Video sa stáva virálnym. Je na ňom vidieť sex medzi mužom a ženou v rúškach. Žena je napriek maskovaniu identifikovaná. Škoda len, že je učiteľka a mala byť vzorom. A to navyše v spoločnosti, ktorá sa čoskoro stratí v zdanlivo zjednocujúcom blahosklonnom nadhľade diskurzu sociálnych sietí, pseudo-politickom "vševedení", pokryteckom šovinizme a groteskných konšpiračných teóriách. Každý má svoj názor. Z diskusie sa stal tribunál o konsenzuálnom sexe, pornografii a ďalších.
Všetci herci nosia na sebe rúška, ktoré boli nielen ochranným prostriedkom pri nakrúcaní, ale aj metaforou súčasného stavu, dokonca miestami slúžili ako spôsob komunikácie. SMOLNÝ PICH ANEB PITOMÝ PORNO nám približuje realitu, v ktorej stále žijeme, a ponúka nekompromisný pohľad na pokrytectvo súčasnej spoločnosti nielen v Rumunsku.
Distribúciu filmu finančne podporil Audiovizuálny fond.
Radu Jude (1977) ukončil v roku 2003 filmovú réžiu na Univerzite médií v Bukurešti a pracoval ako asistent réžie. Nakrútil sériu krátkych filmov, medzi ktorými najviac vynikajú Elektrónka (Lampa cu caciula, 2006) a viac ako 50 medzinárodných cenami (Sundance, San Francisco, Los Angeles a iné) a Alexandra (2007). Jeho celovečerný debut Najšťastnejšie dievča na svete (Cea mai fericită fată din lume, 2009) vyhral na Berlinale cenu CICAE a do programu si ho vybralo viac ako 50 filmových festivalov (Toronto, Solún, Sarajevo, Londýn…). V roku 2011 režíroval a produkoval nezávislú snímku Film pre priateľov (Film pentru prieteni). Jeho druhý celovečerný film Všetci v našej rodine (Toata lumea din familia noastra, 2012), ktorý mal premiéru na Berlinale, získal cenu Sarajevské srdce na filmovom festivale v Sarajeve, cenu Le Bayard d'Or za najlepší film a pre najlepšieho herca na MFF Namur a vybralo si ho viac ako 30 festivalov na celom svete. Jeho krátke filmy Tieň oblaku (O umbra de nor, 2014) a Prejsť cez stenu (Trece si prin perete, 2014) boli uvedené v Cannes. Jeho tretí dlhometrážny film Aferim! (2015) mal premiéru na 65. Berlinale, kde zaň získal Strieborného medveďa za réžiu ex aequo. Jeho film Je mi jedno, že sa do dejín zapíšeme ako barbari (2018) získal hlavnú cenu na festivale v Karlových Varoch.
Přemysl Martinek (1980) absolvoval katedru filmovej vedy na FF UK. Pôsobil ako filmový kritik v týždenníku Respekt a publikoval v časopise Cinepur i v ďalších médiách. Od roku 2004 pracoval ako programový riaditeľ pražského Febiofestu. V roku 2007 odišiel do distribučnej spoločnosti Bontonfilm, kde sa venoval pod vedením Aleša Danielisa a Marka Jeníčka filmovému marketingu a produkcii. Od roku 2008 do roku 2014 viedol distribučnú spoločnosť Film Distribution Artcam. Na český trh uviedol filmy ako Biela stuha, Láska, Strýček Búnmí, 35 panákov rumu, Parchanti spia dobre a ďalšie diela súčasného európskeho autorského filmu. V roku 2014 začal pracovať pre TJ Sokol Jihlava ako produkčný v jihlavskom multižánrovom divadle DIOD, kde je od roku 2020 vedúcim produkcie. V roku 2015 úspešne kandidoval do Rady Státního Fondu kinematografie, ten viedol v rokoch 2017-2018. Od roku 2015 viedol ako umelecký riaditeľ bratislavský festival Febiofest, ktorý organizuje Asociácia slovenských filmových klubov a Slovenský filmový ústav. Od roku 2020 je tam v pozícii programového supervizora. V rokoch 2018 a 2019 potom pôsobil ako manažér distribúcie v producentskej spoločnosti Bionaut. V súčasnosti sa venuje divadlu DIOD, konzultáciám preStátní Fond kinematografie a realizácii projektu O srdce člověka.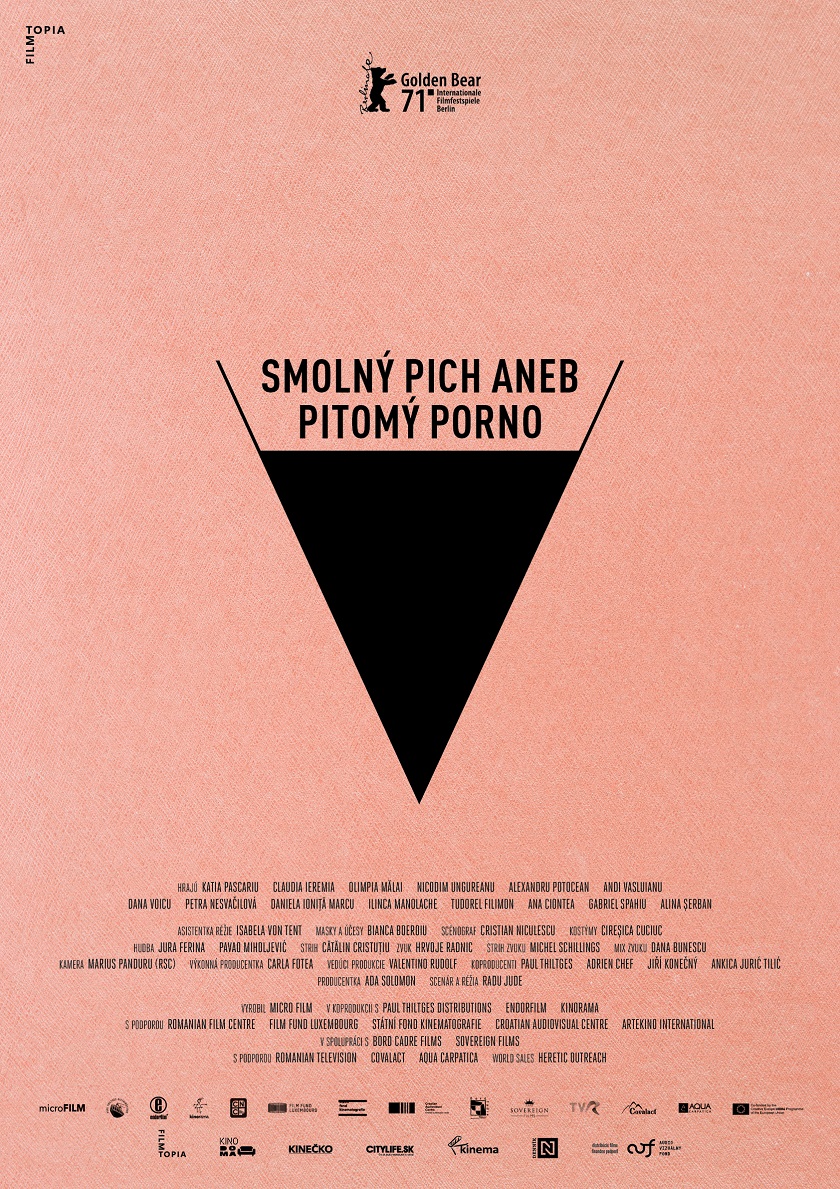 Zdroj: Zuzana Golianová, PR manažérka distribučnej spoločnosti FILMTOPIA